Dim Dim Sum is a respected and established Hong Kong restaurant chain that has since opened up a couple of branches in Taipei.
Having been fortunate enough to try Dim Dim Sum in Hong Kong, we were so bowled over by the experience, we simply had to try the food in Taipei to see how it compared.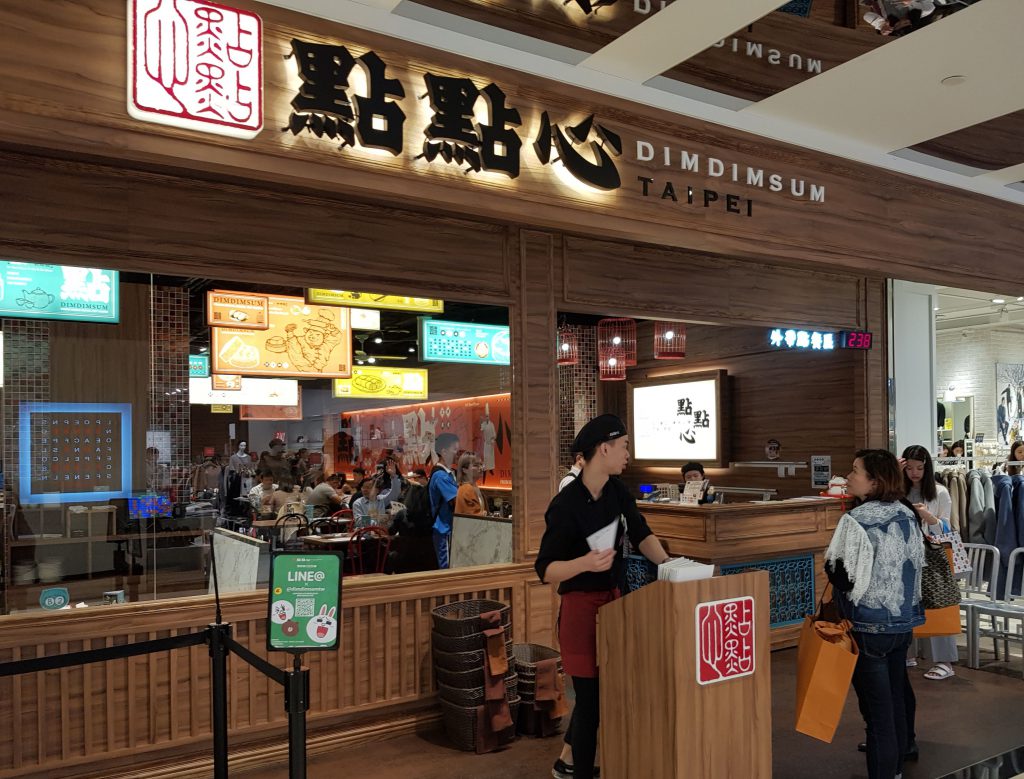 Dim Dim Sum has been featured in a couple of publications including the World Chefs Global Diet Guide and also gained a place in the 101 Best Places to Eat in the World. In fact, you'll be hard pressed to miss this fact, as they proudly display it all over the restaurant.
Now of course they serve Hong Kong's most famous export dim sum, but one of the dishes we tried and loved in HK and simply had to try here were the Crispy Shrimp. As the name suggests, they are crispy flour rice rolls filled with shrimp.
Now although they're crispy on the outside, they are much softer on the inside than traditional dim sum, and have a unique texture. Dipped in soy, they are delicious and delightful mouthfuls. While I wouldn't say they were quite as up to the standard as those in HK, they are without question worth trying!
Another item from their menu I would strongly recommend are their Pineapple Buns with Butter. These could actually pass as a dessert, but they're on the savoury menu so come out with the main meal, and are best eaten warm.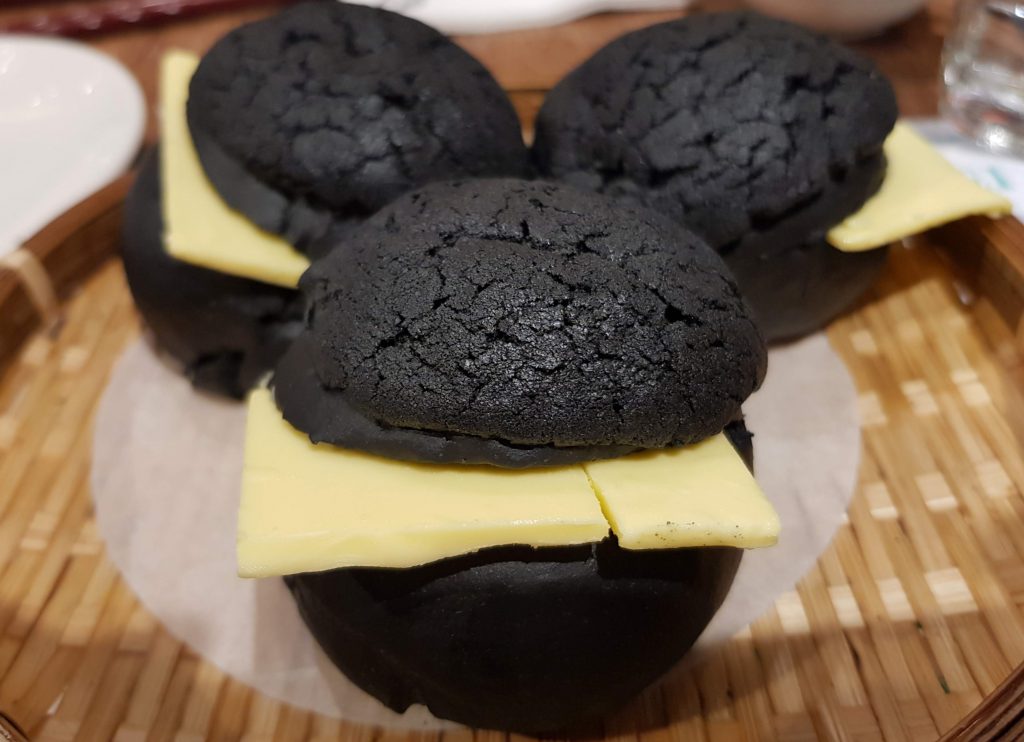 They are incredibly light and the melting butter inside is inspired. You'll gobble these up in no time I assure you.
Next up was the Chicken and Ginger Scallion Sauce on Instant Noodles. We weren't expecting the pak choy too, but after mixing well, the dish worked supremely.
The Garlic Spring Roll with Prawns was another great albeit small dish. The crispy filo pastry filled with garlicky prawns was another winner.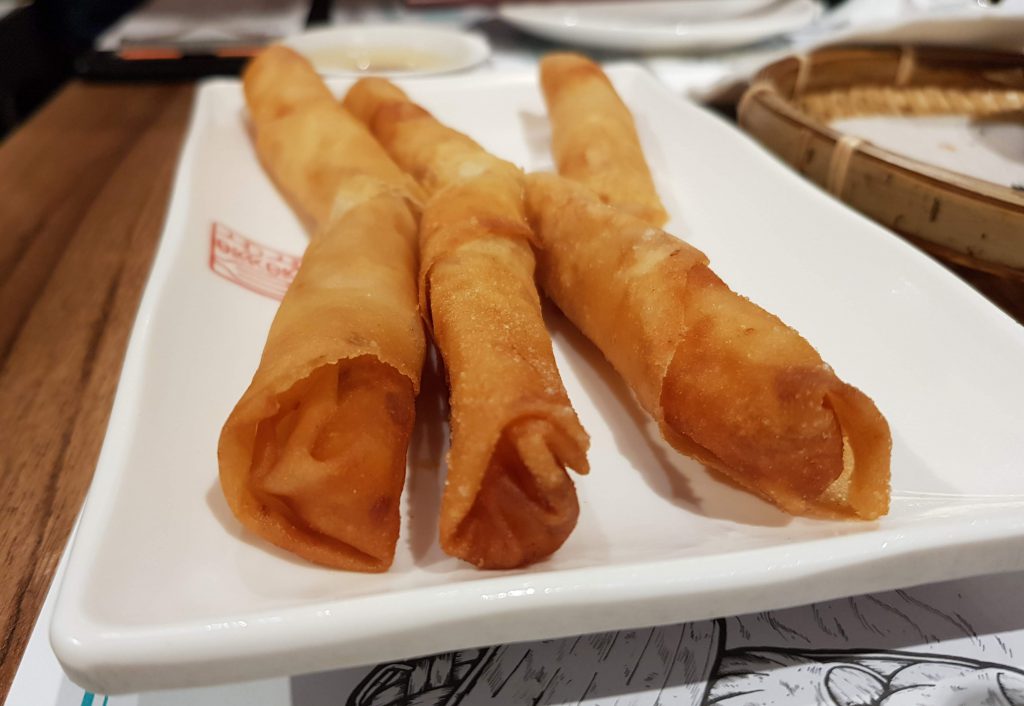 Ginseng Chicken Soup is another revered HK dish, but we decided to try the Pork Rib Soup with Bamboo Fungus. I wasn't entirely sure what bamboo fungus was, but it turns out they are a type of mushroom, very soft and a very nice addition to the soup.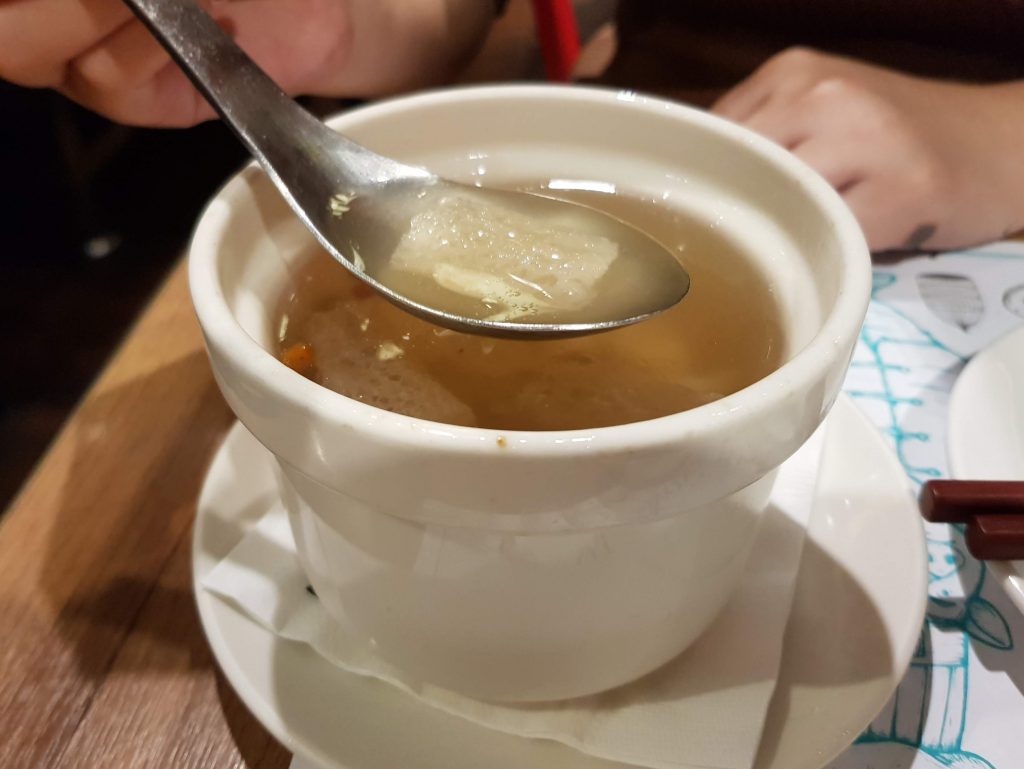 While Dim Dim Sum don't have many drinks on the menu, the Sprite with Salted Lemon, although being quite simple, was a nice combination.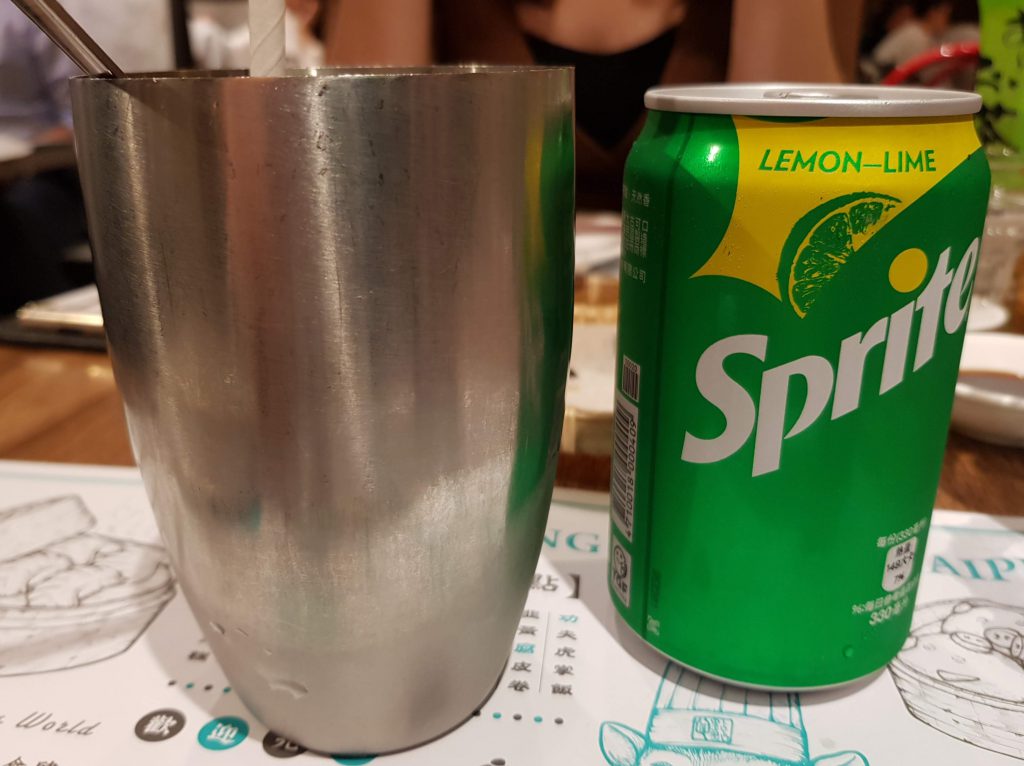 One of their other trademark dishes are the Piggy Custard Buns, which you stab a chopstick through one of it's poor nostrils to release the custard. We had these in HK and were going to try these here – but in the end we were simply too full.
When you pay for your meal, there's a Tombola that you spin for a reward. This can be anything from money-off vouchers to free dishes for your next visit. We got a free drink worth NT$78, which must be used within 4 weeks.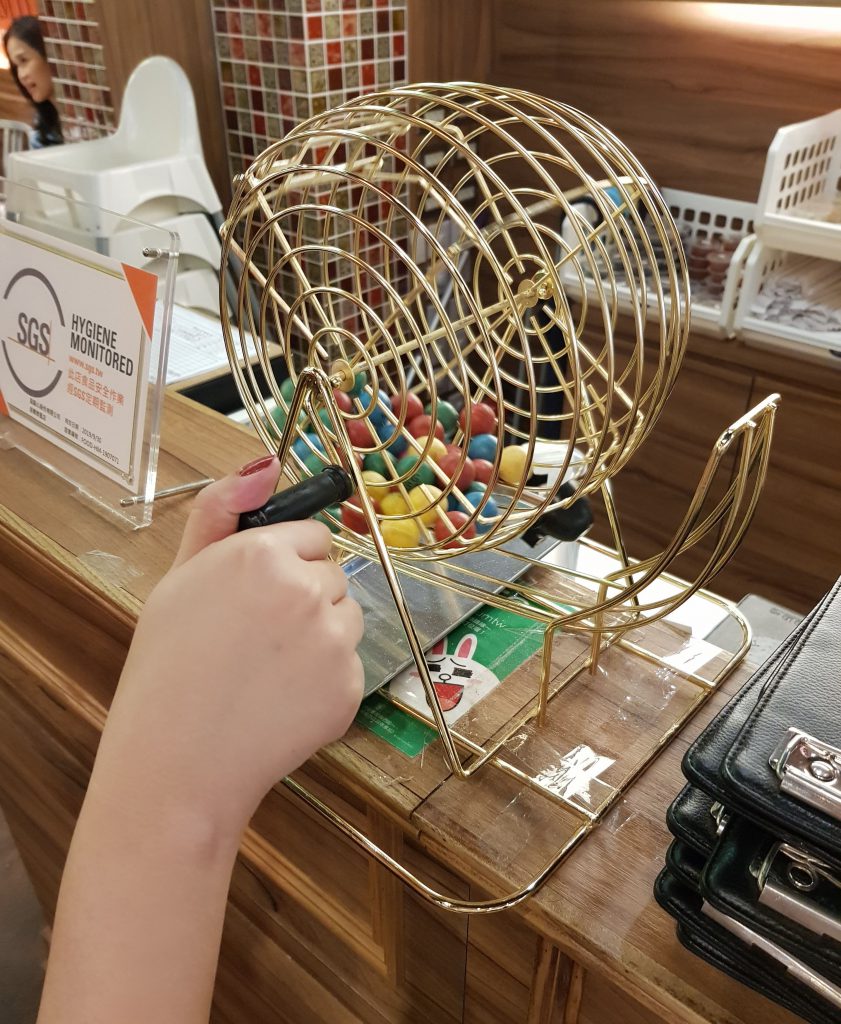 We really enjoyed our meal at Dim Dim Sum so will almost certainly be returning to claim our reward!
Pros
Authentic Hong Kong dishes
Nice place to dine
Cons
Large queues to get in at peak hours
Slightly on the expensive side
Price: $$$
Level of English: Good (English on menu)
Traveller Tips
The tombola after your meal could win you free dishes
Dim Dim Sum Locations
City Hall Branch
Closest MRT: City Hall Station (blue line – exit 3)
Located in B1 of the Breeze Xinyi
Taipei Main Branch
Closest MRT: Taipei Main Station (blue/red lines – exit 3)
Located on 2F of the Breeze Mall