BON Meingerda & Dumpling is a Taiwanese restaurant serving local dishes such as dumplings and Taiwanese pasta.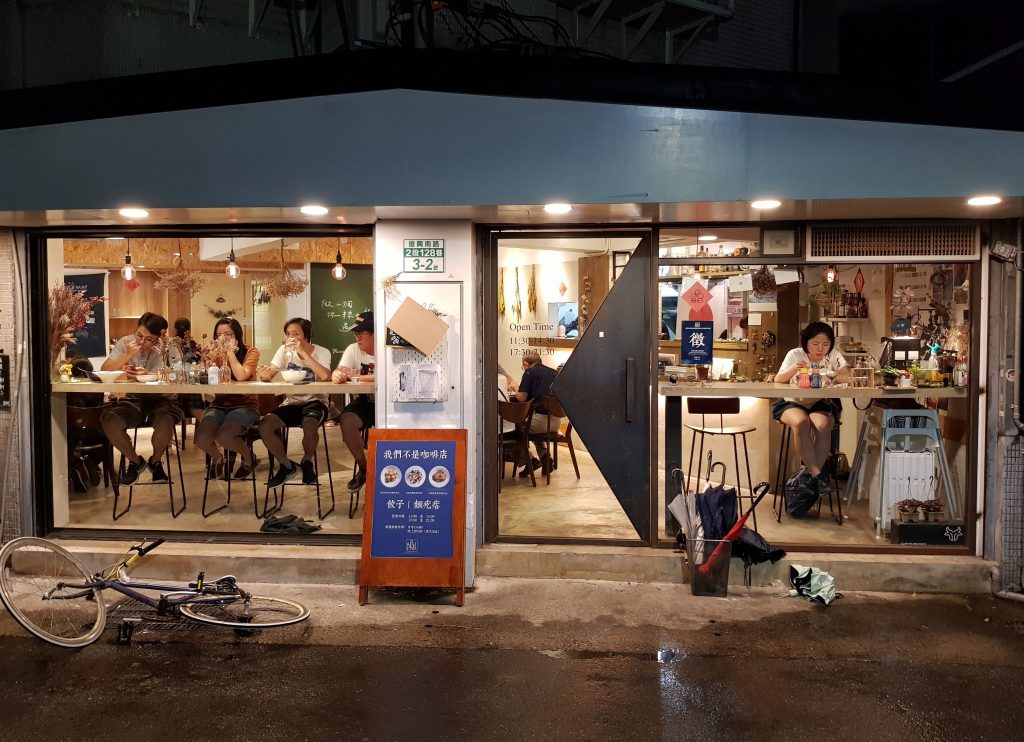 The dishes they are most famous for however, are meingerda – a Taiwanese take on gnocchi. Slightly more slimy in texture than gnocchi and consequently very difficult pick using chopsticks.
The mushroom meingerda and pepper sauce is one of the most beautiful looking local dishes we've tried in Taipei, vibrant in colour and sitting pristinely within the fine bowl it's served in. Even though it's a vegetarian dish, the meingerda and mushrooms give it a meaty texture. The dried chilli sitting atop adds some zing.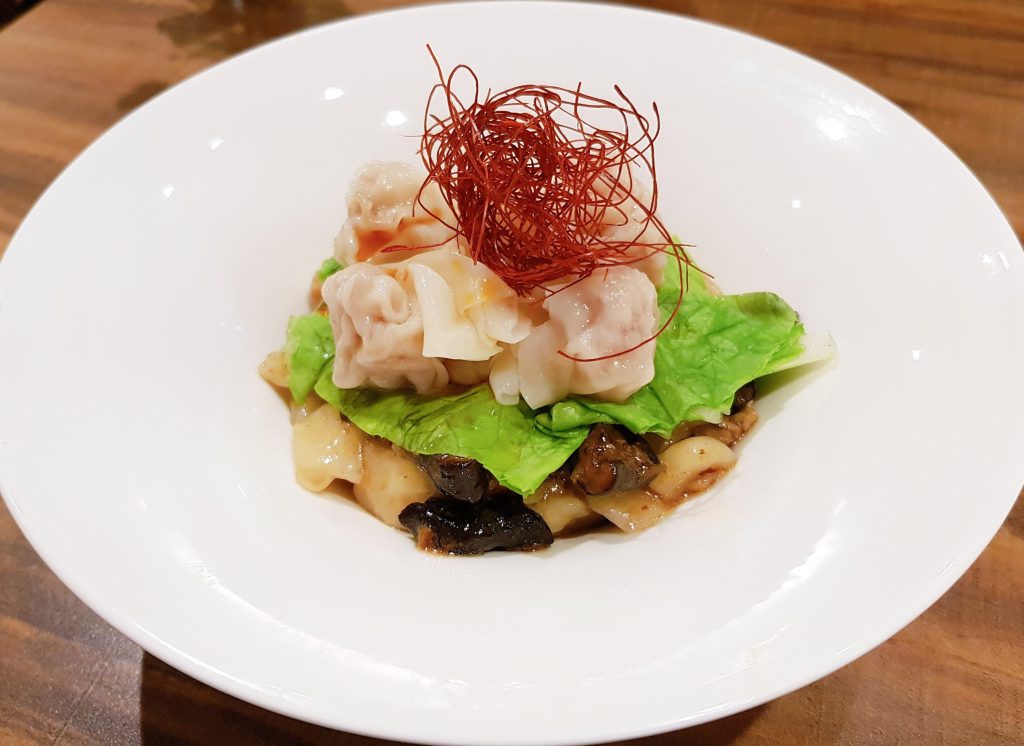 The Tom-Yam meingerda with seafood and pork is the most expensive dish on their menu but there are many delightful textures and tastes at play, giving the dish a surf 'n' turf feel.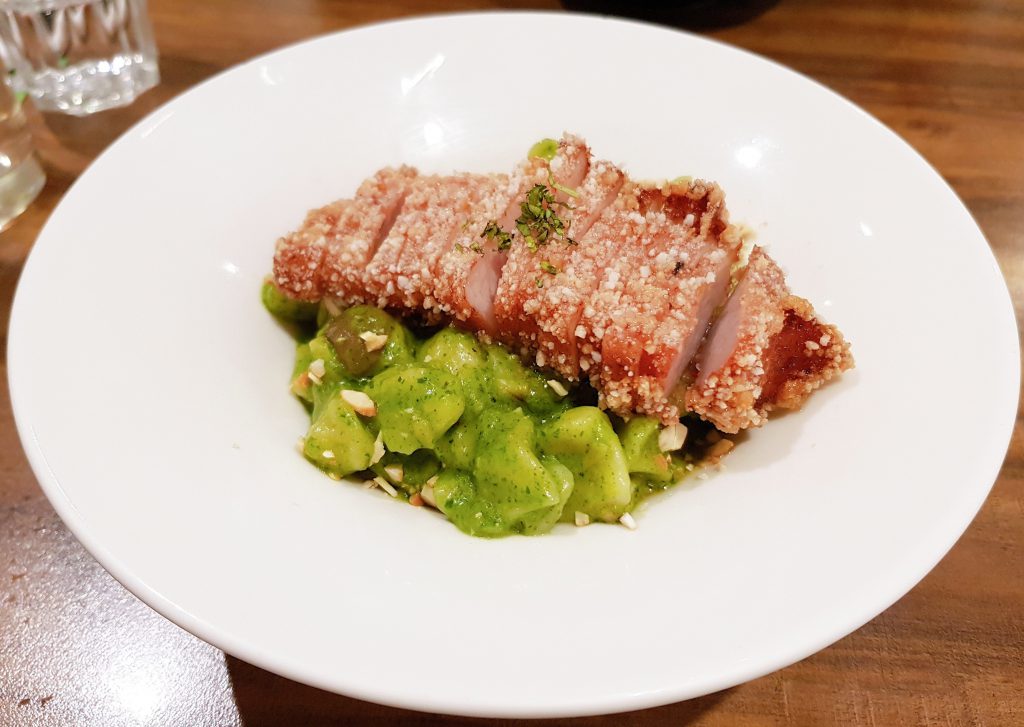 The clams meingerda with rice wine is another of our favourites. The dishes may look small but the bowls are deep, with many pieces of pasta hidden underneath.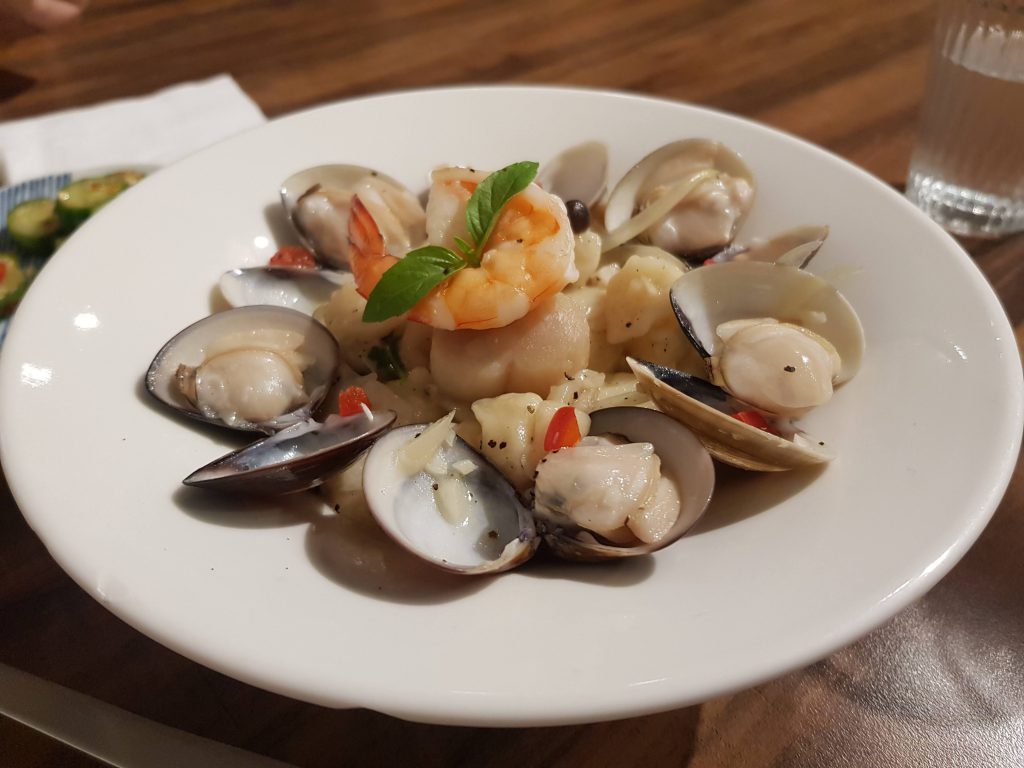 The meingerda dishes come in soup form too (although we've yet to try these) and have seafood, pork, vegetarian or chicken variations.
The dumplings also come on their own or in a soup. The non soup versions can be purchased in quantities of 10, 15 or 20, and are filled with pork and either leek or cabbage. I can just about handle 15.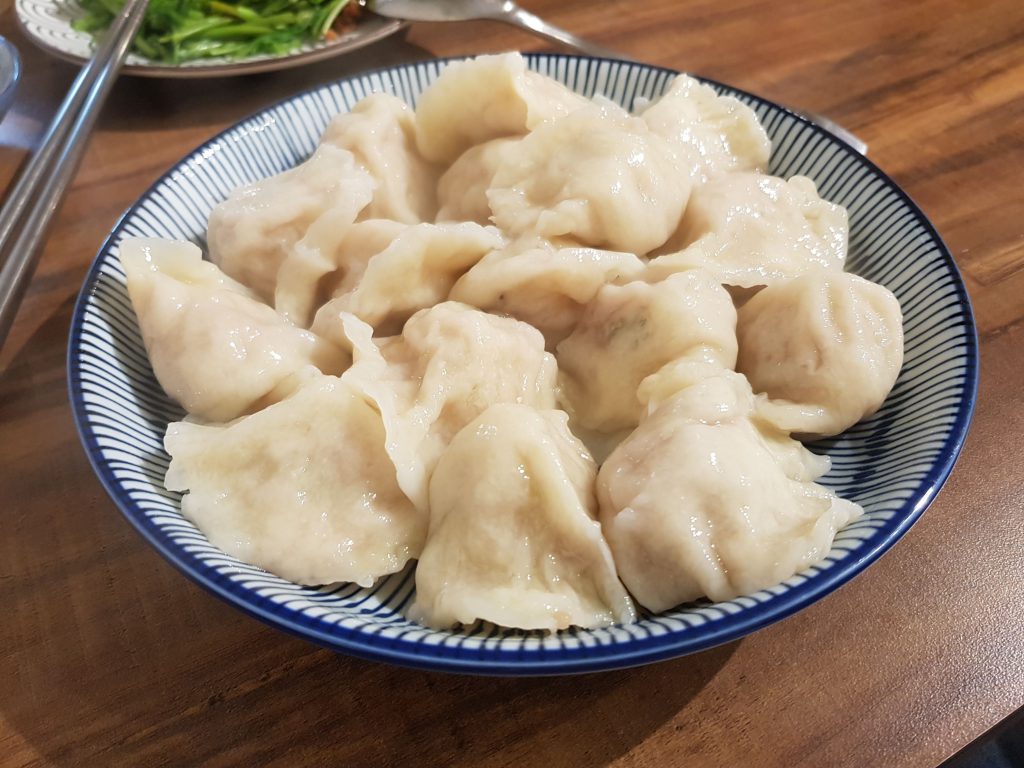 There are a number of soups and side dishes too, with cucumber, vegetables, radish and many others.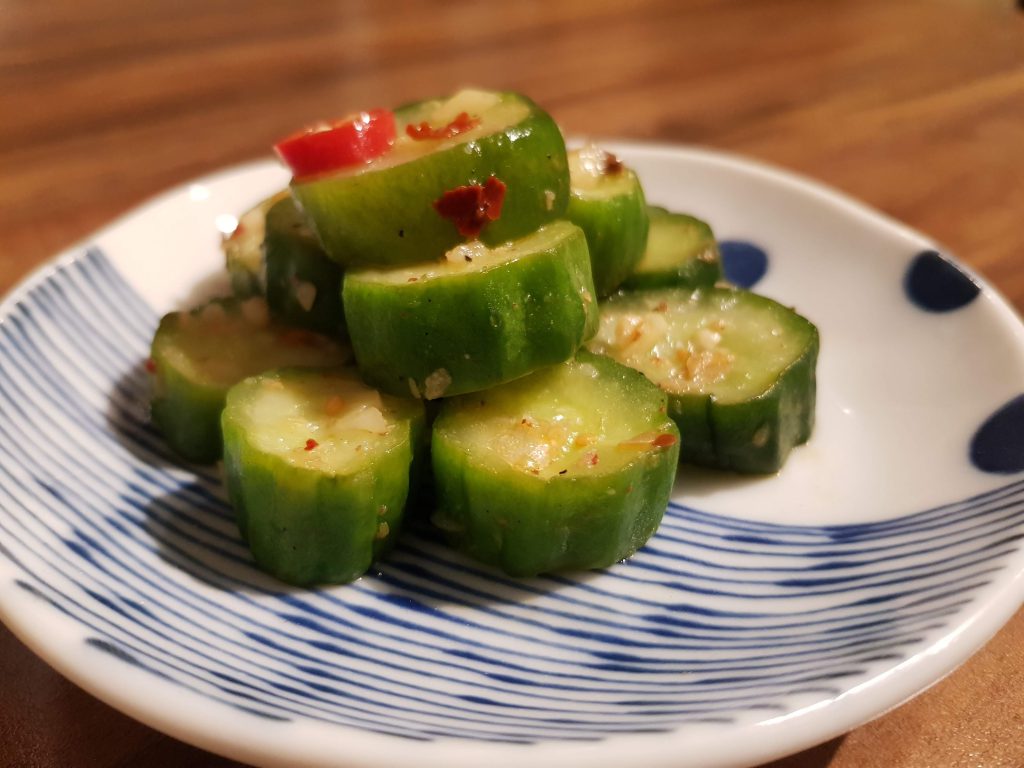 It's a small but popular place to dine. The walls are adorned with dried flowers and there's the usual paraphernalia scattered around.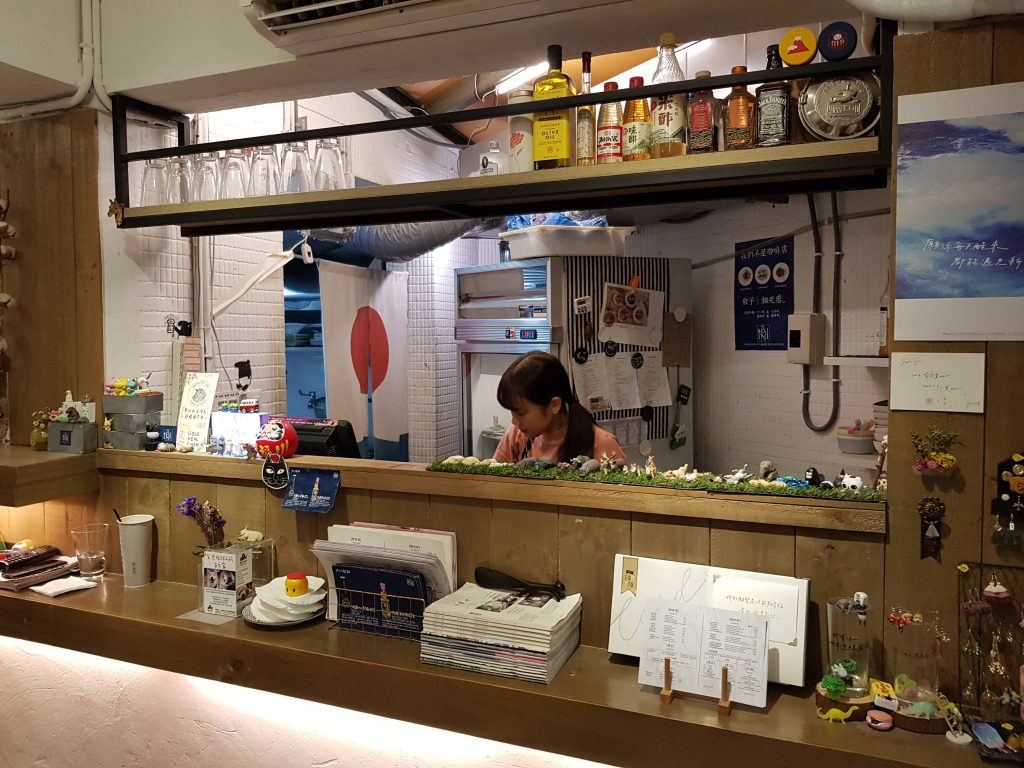 If you come during peak hours you'll probably need to wait for a while. Outside is a board where you'll need to write your phone number and wait for them to ring you, but it's definitely worth the wait.
BON Meingerda & Dumpling is a hidden gem worthy of being found.
Menu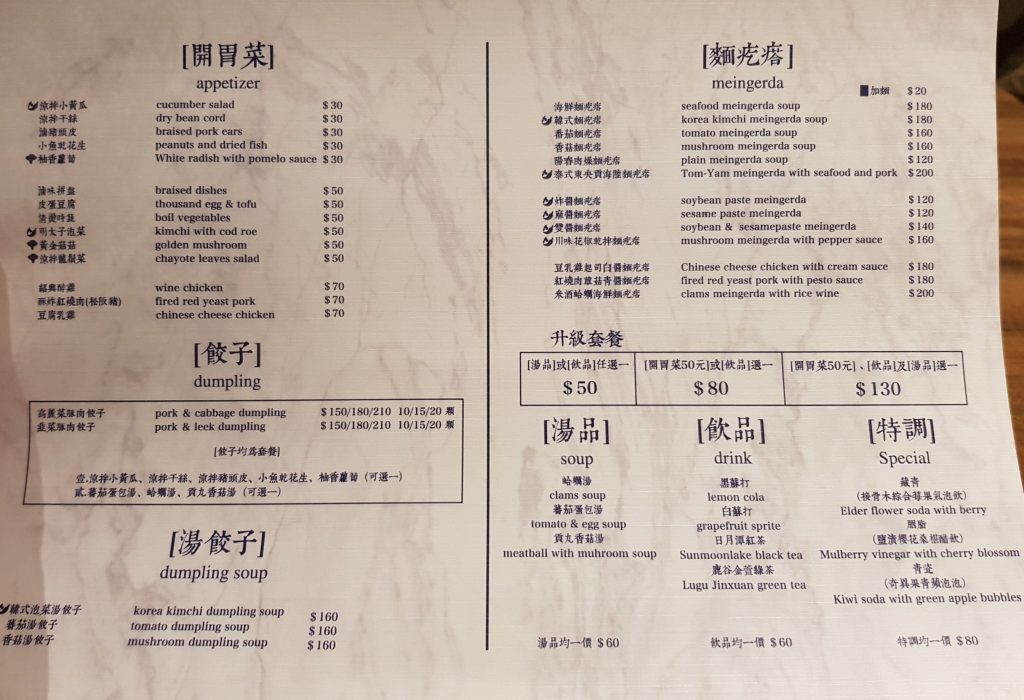 Pros
Consistently high quality
Beautifully presented
Tasty
Cons
Usually a queue to get in
Price: $$
Level of English: OK (English on menu)
Traveller Tips
Opening Hours:
11:30 – 14:00
17:30 – 20:30
Add soup for an extra NT$50
Add soup and a basic drink for an extra NT$80
Add soup and a special drink for an extra NT$130
Location
Closest MRT: Jiantan (red line – exit 3)
Located Nearby