Ever since Taipei 101 opened, the city council has made full use of its impressive height by staging a spectacular firework display on New Year's Eve.
There are a number of great vantage point to see the fireworks, both from within Taipei and just outside, and a few hotels and bars that will be staging NYE parties.
Apart from finding a good spot to witness the firework display, another important consideration is how to get back to your hotel after it's all over.
Both of these are detailed in my post.
---
Views from City
Sun-Yat Sun Memorial Hall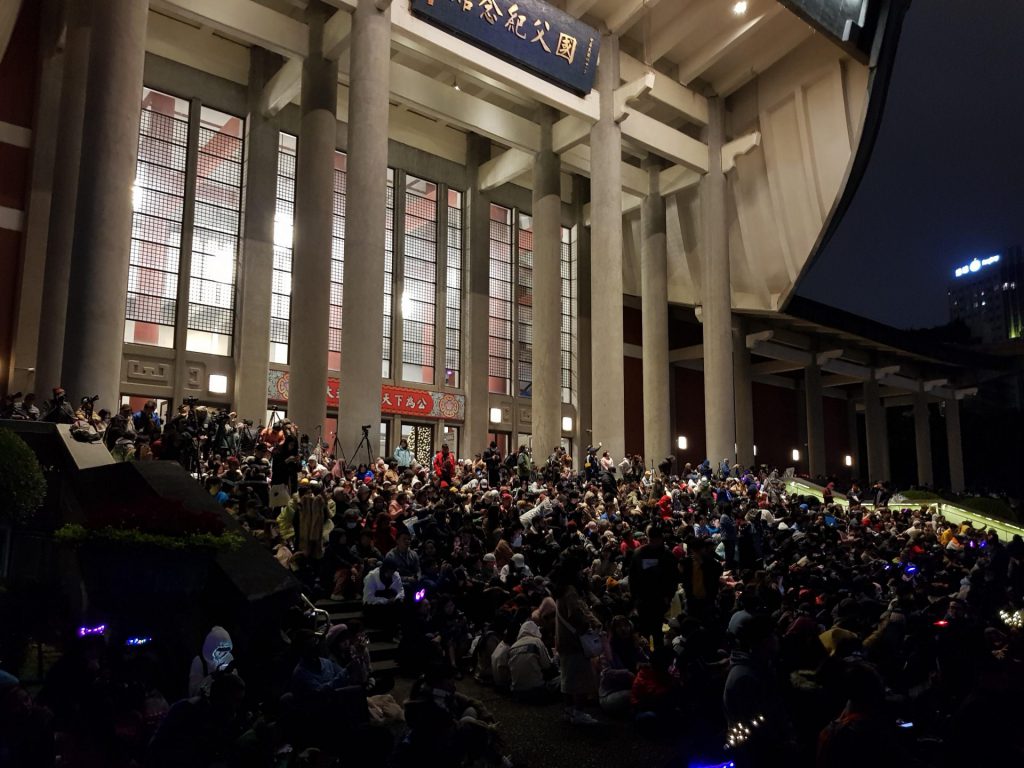 The Sun-Yat Sun Memorial Hall is a very popular spot to see the fireworks due to it's large open expanse – and having probably the best and most uninhibited view of Taipei 101 anywhere in the city.
Many photographers will arrive here in the morning of New Year's Eve to get prime position on the steps of the hall. Even though it's a huge area, it does become very busy as the night draws on.
Xinyi Shopping District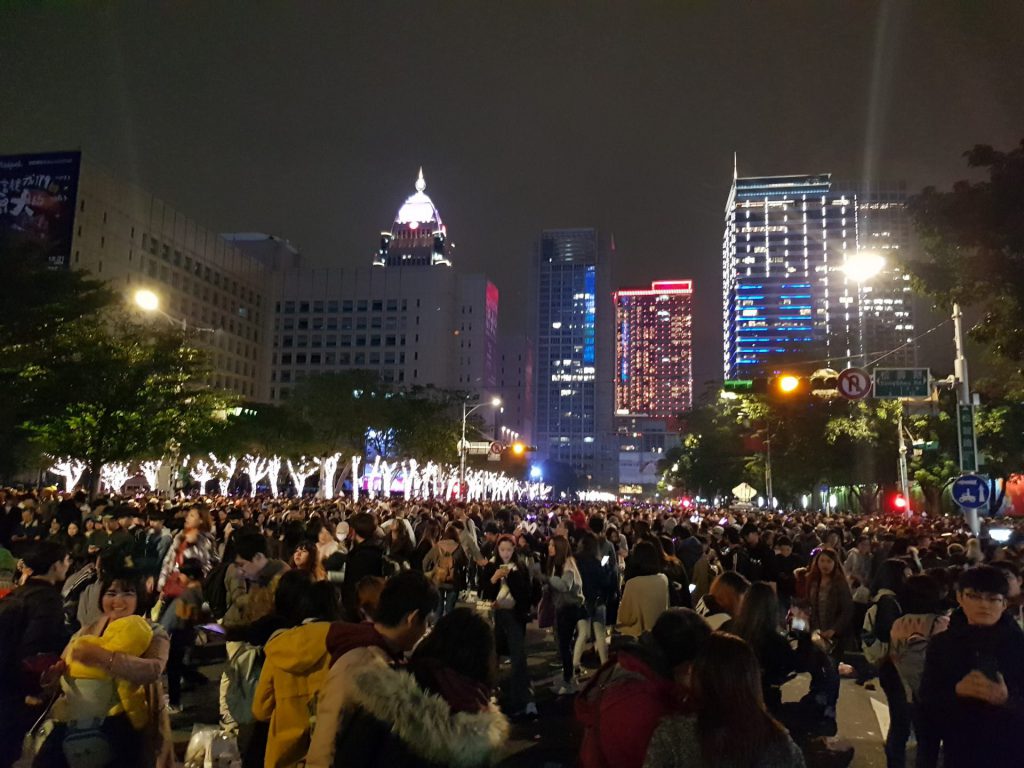 The shopping district, north of Taipei 101, is where most people will go to watch the Fireworks. This vast area does get extremely crowded, so don't expect to be able to move around much.
There are a lack of convenience stores in the area, but extra stalls and mobile units selling snacks and drinks are found around the district.
The view of the fireworks is largely dependent on where you are in the district, as there are malls obstructing the view in some places. Many people will choose to see them from the road just east of the district (Songren Road), which will be closed for all traffic.
City Hall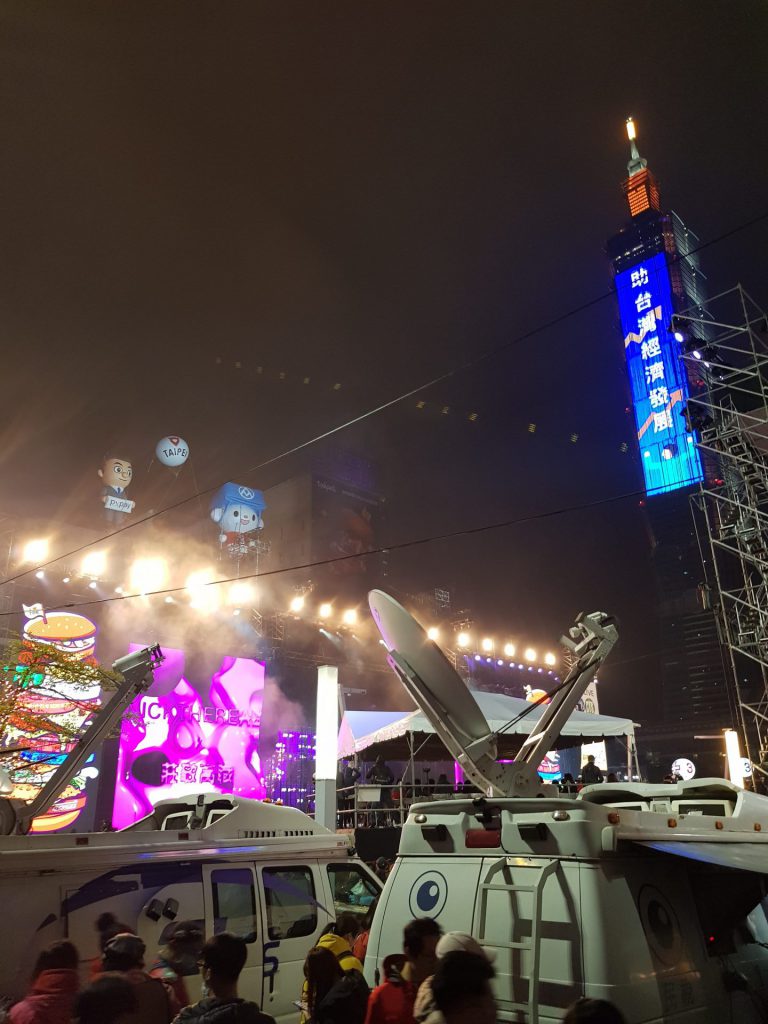 The City Hall, situated close to the Sun-Yat Sun Memorial Hall and just west of the shopping district, is where many of the younger folk of Taipei choose to see the fireworks. This is because the city council lays on a free New Year's Eve Party just in front of the hall featuring Taiwanese singers.
Consequently, this area gets very busy, but the view of Taipei 101 is very good.
The party here starts at 18:30 and runs until 01:00.
South of Taipei 101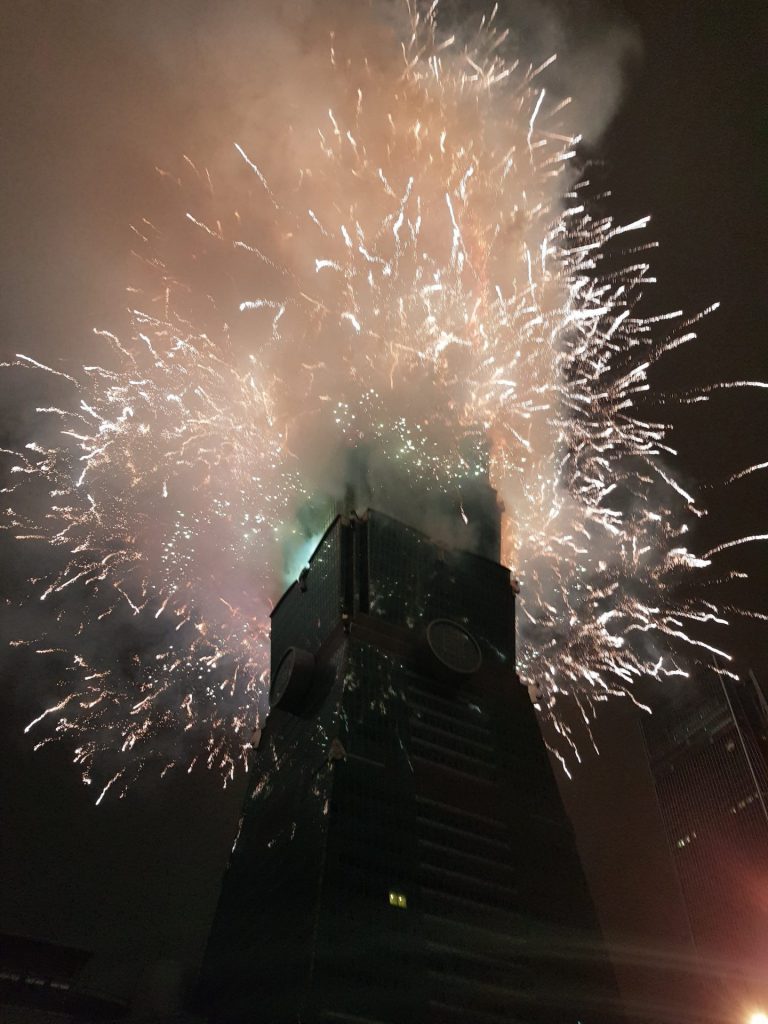 This is the closest spot to see the fireworks from (aside from inside Taipei 101). Directly south of the building (only meters away), if you don't mind the noise, it's a great location to view them from.
This is where I chose to see them last year, as there is a market with food stalls and a DJ to keep you entertained. Also, the area is much less crowded than the other areas of the city.
The view from here is fine, although if the wind is blowing south, you'll get a lot of smoke which can lessen the experience.
---
Venues
Taipei 101 Observation Deck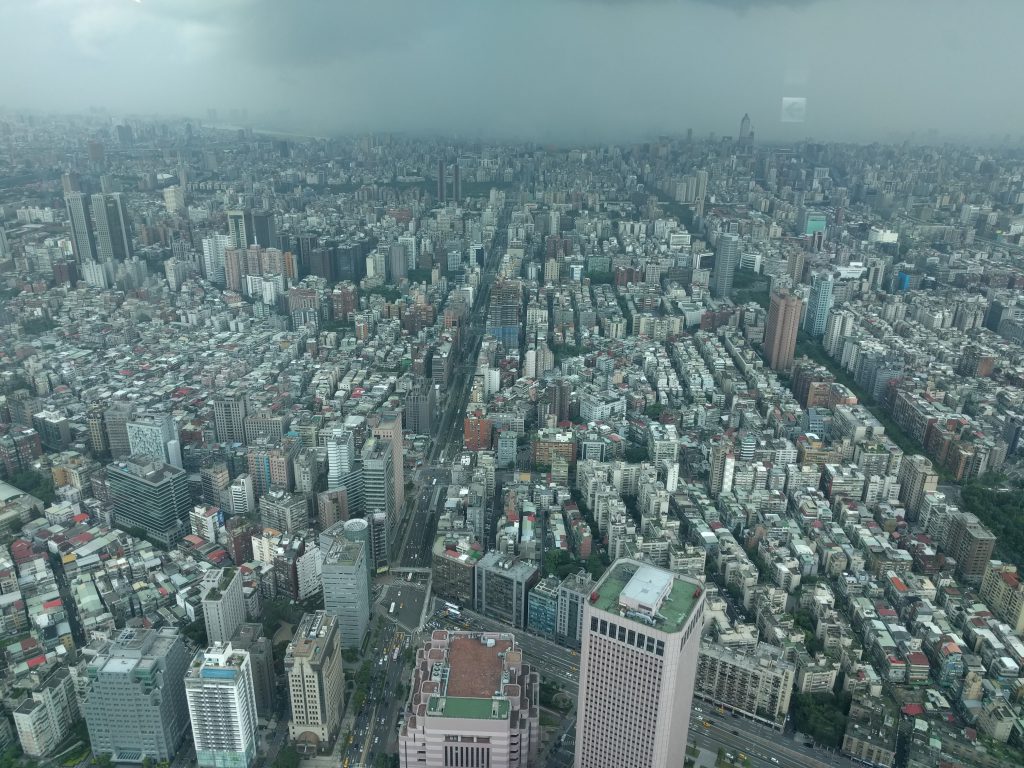 It is possible to view the fireworks from inside the Taipei 101 building itself. A unique experience, it opens at 21:30, and includes DJs, food and alcoholic drinks.
Tickets are still available on Klook for the 2020/21 event, and cost NT$1,500 each.
Zhangman Tap Bistro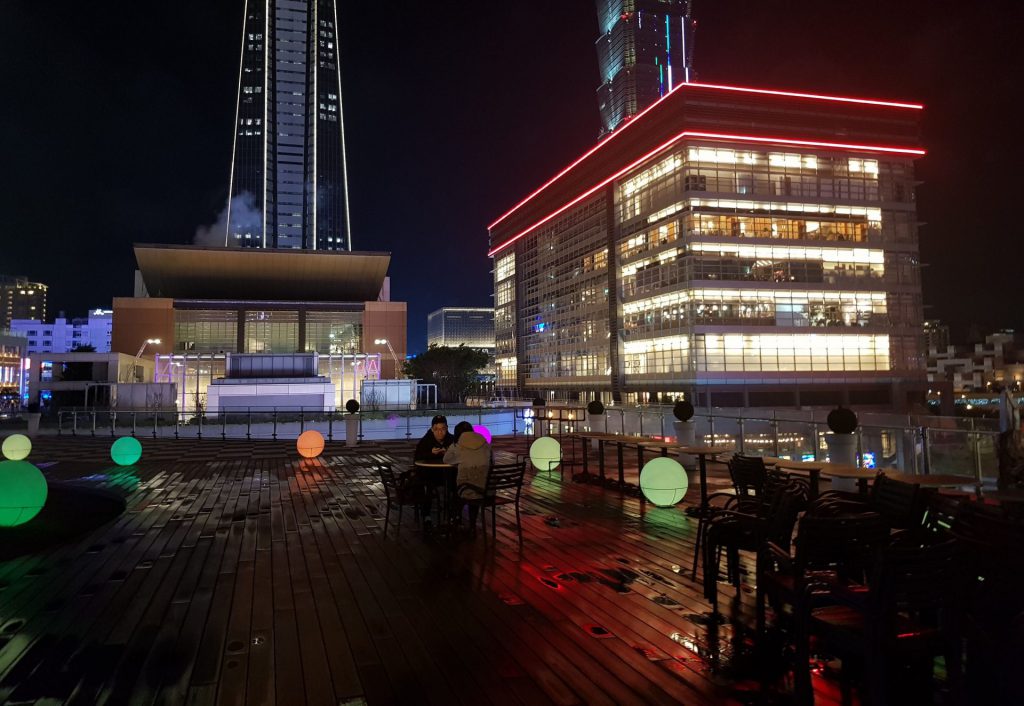 Zhangman Tap Bistro is located on the uppermost floor of the Breeze Songgao mall in the shopping district. It has a large open rooftop area that has a decent view of Taipei 101, although the bottom half is obstructed by a mall. Since most of the fireworks are set off from the higher floors, this isn't too much of an issue.
This is a great spot is you want to enjoy a few craft ales while watching the fireworks. I'm not sure if you need to book ahead to guarantee a place here.
Frank Taipei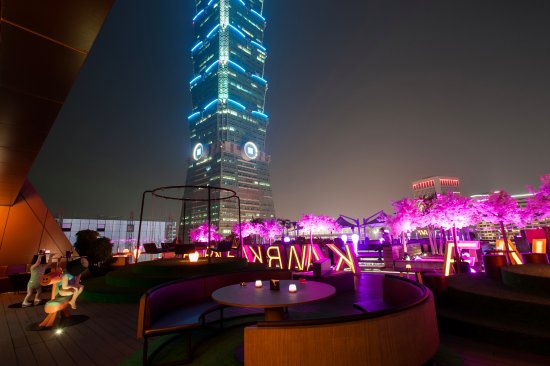 Frank's nightclub, located on top of the ATT for Fun mall, has a large open rooftop area which is ideal for watching the fireworks. There is a dress-code here, and tickets for the NYE event are often snapped up early. I believe there are still a handful left (at time of writing), but if you miss these you could always just go to the NYE party which begins after the fireworks have ended.
Call +886 909 332 333 to ask about availability.
Woo Bar @ W Taipei Hotel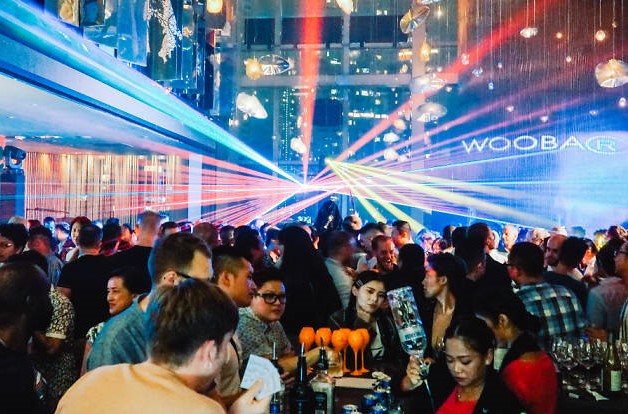 The Woo Bar, situated on the 10th floor of the W Taipei building towards the north of the shopping district, is holding their annual NYE party.
Tickets cost NT$2,200 each (until 20th Dec) and include a free glass of champagne. There will be DJs throughout the night, and you'll get a good view of the fireworks too.
---
The Residence @ Grand Hyatt Hotel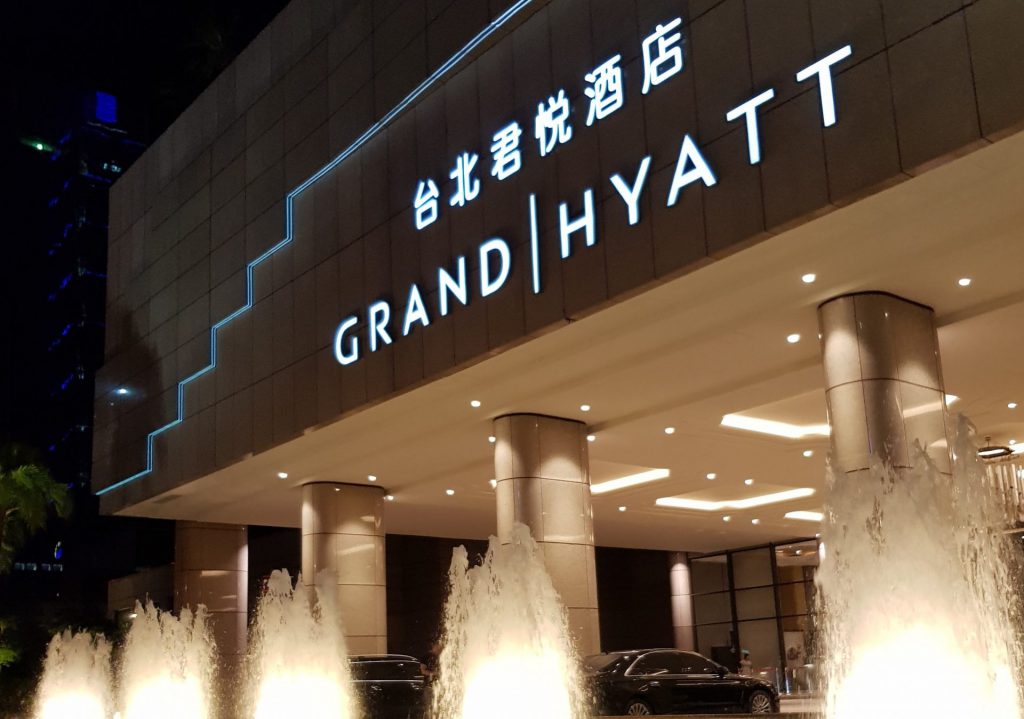 The 5 star Grand Hyatt hotel, located right next door to Taipei 101, is hosting a New Year's Eve party at their residence bar.
With snacks, free-flowing drinks and one of the best views of the fireworks in Taipei, tickets can be purchased from the following link.
---
Views from Outside City
Elephant Mountain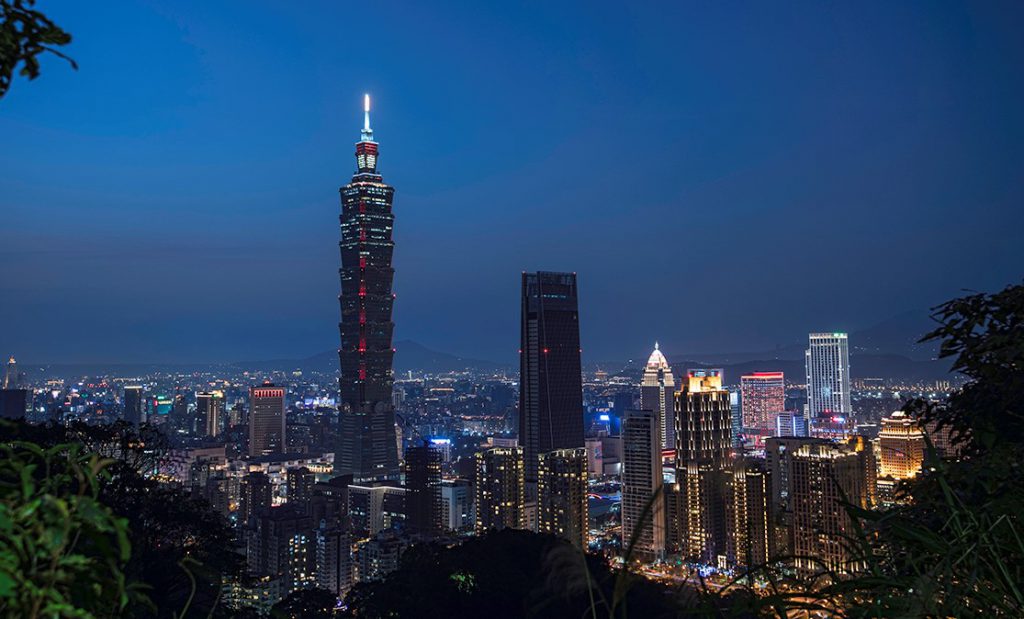 Undoubtedly the best spot to view the fireworks from just outside the city, Elephant Mountain offers a great view of Taipei 101 from a distance.
People will trek up the mountain in the early morning on NYE to get a good view, and many more will come throughout the day, meaning that getting a good viewing position here is certainly not guaranteed.
Tiger Mountain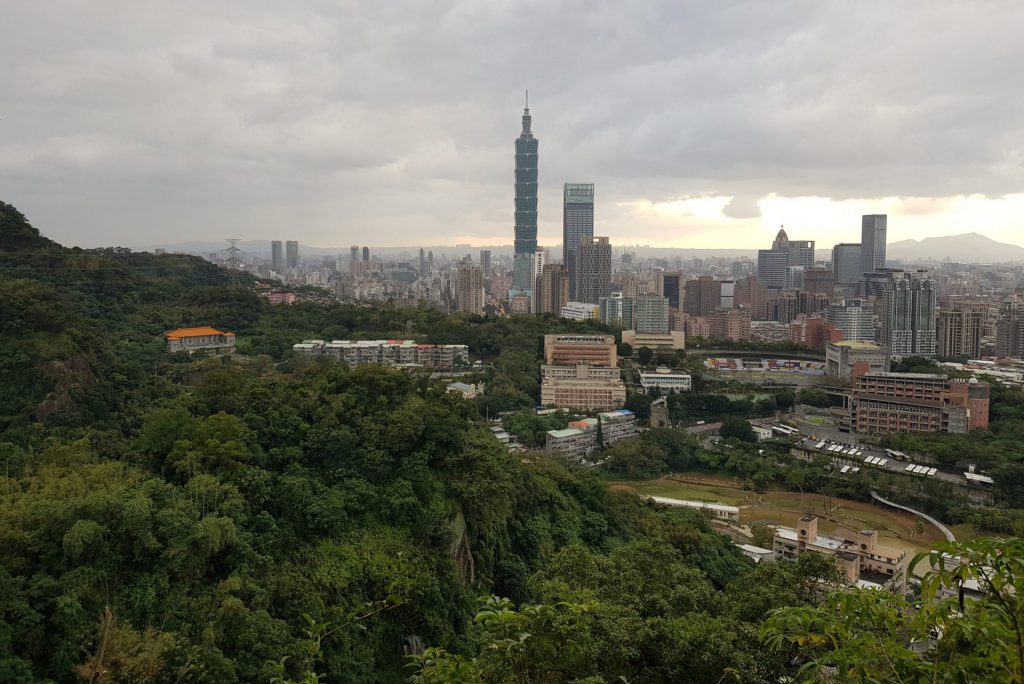 Although it's further away with a lower elevation than Elephant Mountain, Tiger Mountain is still a good choice to view the fireworks from outside the city.
You will find it less busy here than Elephant Mountain, yet the view of Taipei 101 is still great.
Maokong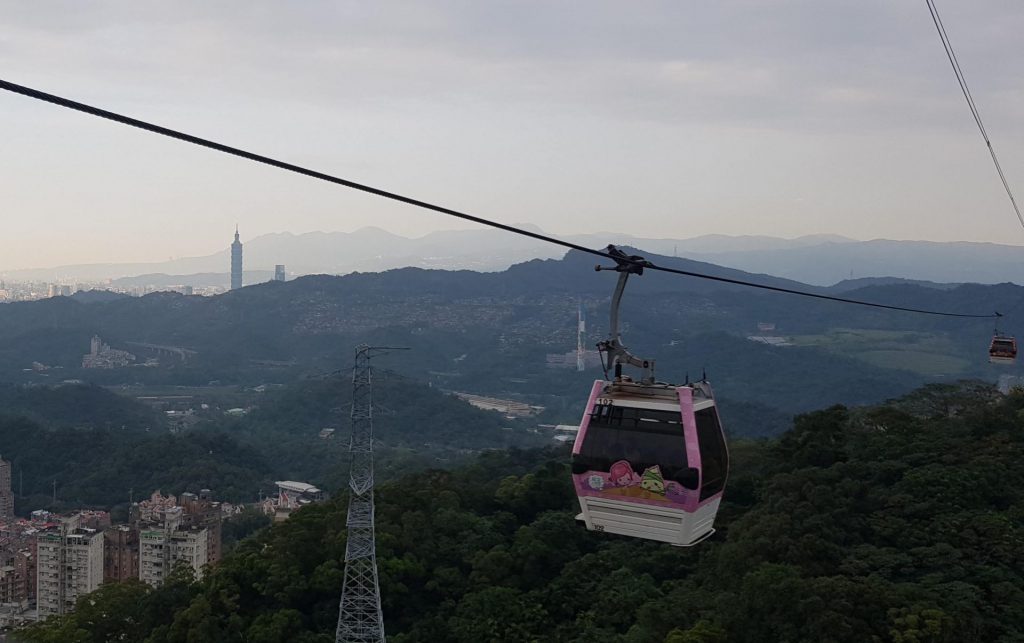 The Maokong Gondola, which is a fantastic cable car ride that terminates in Maokong, will stay open until 02:00 on January 1st. If you don't mind seeing the fireworks from a distance, then you can enjoy a slightly less chaotic NYE whilst sipping on a warming brew in one of the many teahouses in Maokong.
---
Getting Home
The MRT opens throughout night on NYE, but will become extremely busy, especially after the fireworks have ended. Both the City Hall and Taipei 101 MRT stations will be closed, and all roads around the district will be closed for vehicles. For full details on public transport and traffic on NYE, click this link.
If possible, I would recommend staying in a hotel in the Xinyi or Daan districts. See my post on the best hotels and hostels for ones I recommend. Many of the best hotels in prime locations such as the Grand Hyatt and W Taipei will be fully booked months in advance (I would recommend booking these at least a year in advance).
If all the hotels are fully booked in these districts, you are quite limited for options.
Although Xinyi-Anhe and Xianghsan are the closest MRT stations open on the Red line, most people will rush to these first and so they'll get crowed very quickly. Your best bet is to walk to Daan MRT station, which is about 30 minutes on foot. This station has the added advantage of being a terminal/initial station for some trains, so there will be empty trains leaving from here.
Getting a taxi or Uber will be extremely difficult, not only because many of the roads will be closed off, but also because almost the entire city will be attempting the same thing.
Another option is to find a YouBike station and cycle home. Again, many people will be attempting this too, so you may have to walk a while to find a bike. If you visit my post on YouBikes there's a link to download the app that will have the location of all YouBike stations.
Taipei is relatively small for a capital city, so even if you find yourself having to walk all the way to Ximending on the other side, it will only take you 1.5 hours.
---
Tips
I would recommend finding a good spot at least 3 hours before midnight.
Some convenience stores will remove the glass panels from their shop front to make it easier for people to enter and leave.
You'll find many stalls selling flashing lights, food, and beer around the district.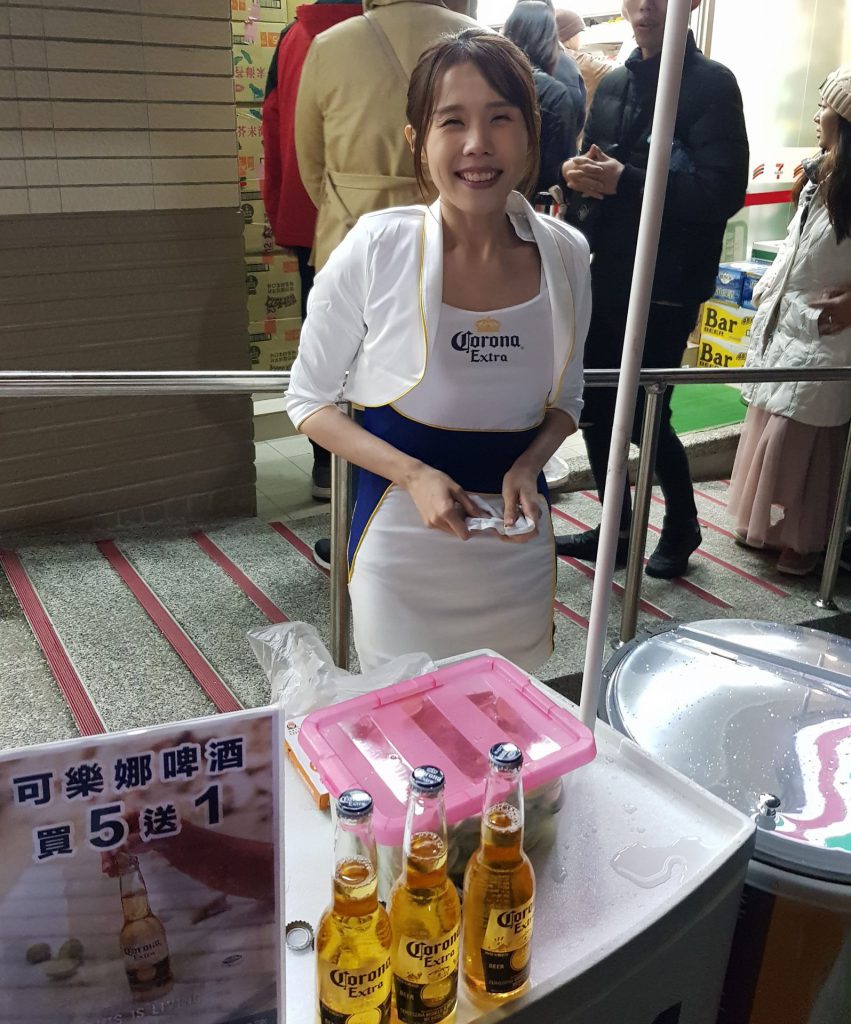 ---
Map
---
Other Topics