To encourage spending in Taiwan, the government introduced a tourist tax refund scheme for travellers holding a non-Taiwanese passport.
Tourists spending over NT$2,000 at designated stores are entitled to a full VAT rebate of 5%.
Click link to go to the appropriate section on this page.
---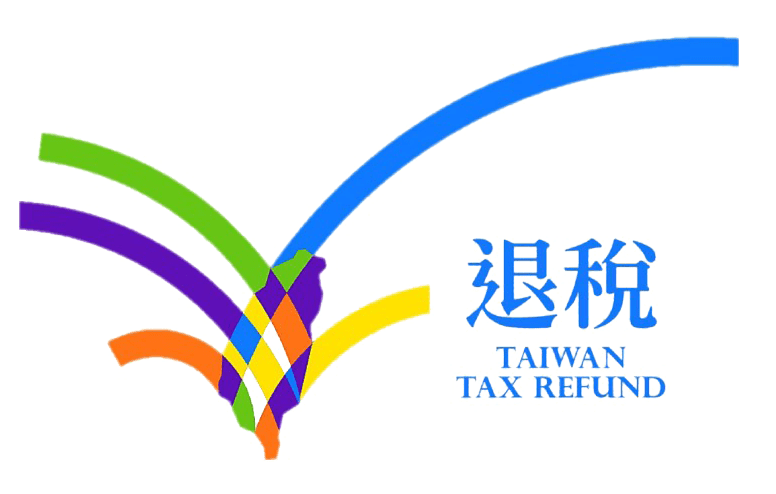 Tax Refund Requirements
Tax refunds are only available from stores where you see the tax refund logo (above). Click here for a full list
Ensure you have your non-Taiwanese passport on you when making the purchase
If you needed a Visa to enter the country, you may also need to show them this
Refunds are eligible for anyone making purchases of NT$2,000 or more from the same store during the same day. You can therefore make multiple smaller purchases from the same store that totals over this amount
Tax refunds must be claimed within 90 days of making your purchase
---
Tax Refund Procedures
Procedure at Store
When purchasing your item(s), ask the shop assistant for the Tax Refund Claim Form
Show them your passport and they will complete the form, attach the receipts, and ask you to sign it
Keep this form safe until you leave the country
Note:
There are a few places where you can claim your refund immediately. You simply need to take your goods and passport to the VAT Refund Service Counter at that location to claim your refund (see Locations section).
Procedure at Airport
Visit the VAT Refund Service Counter or the E-VAT Refund Machine before you check-in your luggage (see Locations section)
You will need to show them (or scan if using machine) the following

Tax Refund Claim Form along with receipts
Passport (and Visa documents if required)
Purchased goods

If approved, you can either choose to refund the amount to your credit/debit card, or receive a cheque which you must take to a nearby bank (found within either airport) to exchange it to your desired currency
You may be required to show your goods at the customs check before you can receive you refund (these are located directly adjacent to the refund booths)
---
Tax Refund Locations
Refund desks open 24 hours a day at both airports. E-Vat refund machines can be found close to the desks.
Taoyuan Airport
Terminal 1
Floor 1 between departure and arrivals halls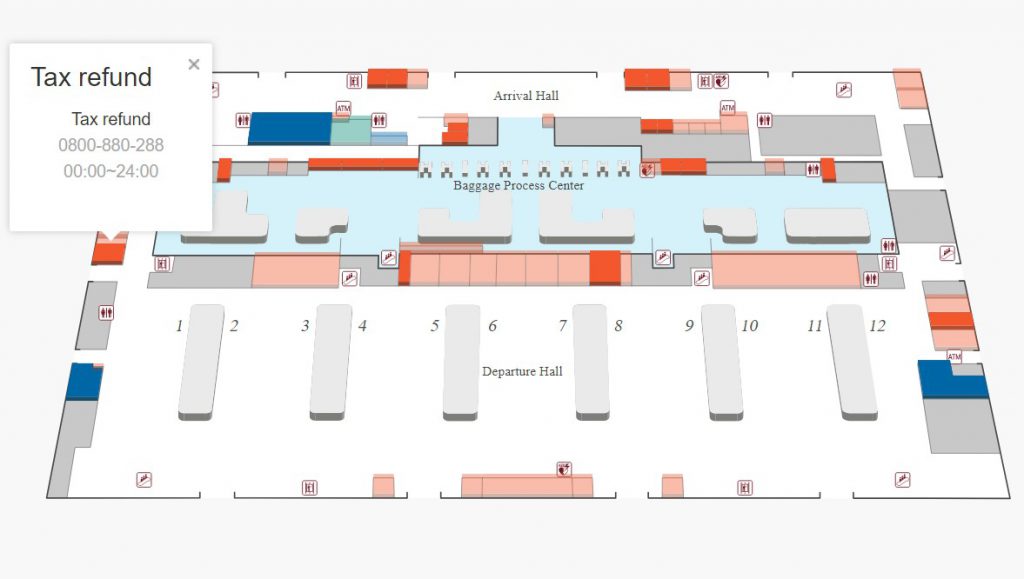 Terminal 2
Floor 2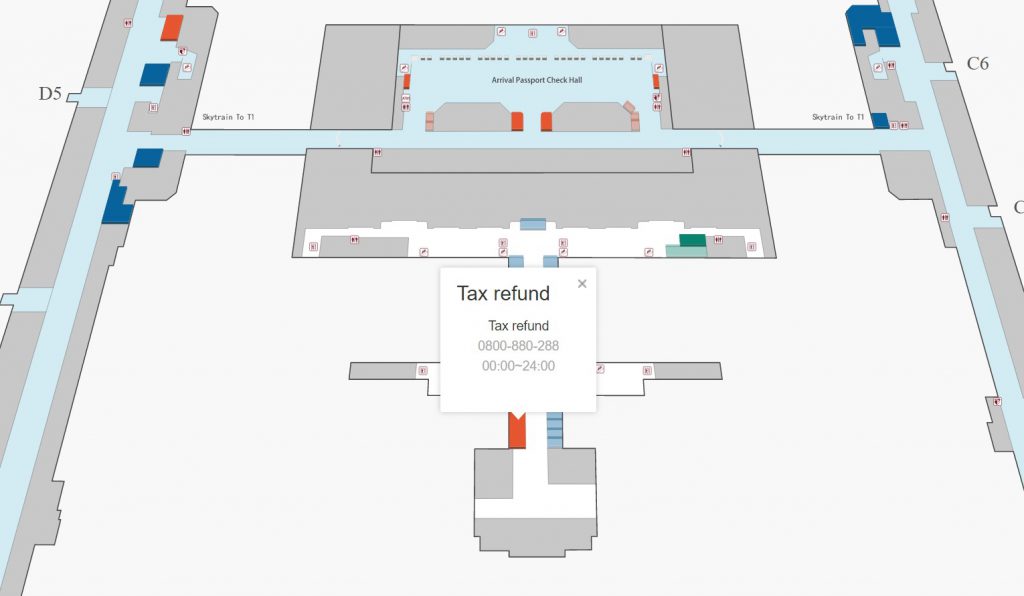 Songshan Airport
Found in Terminal 1 on the first floor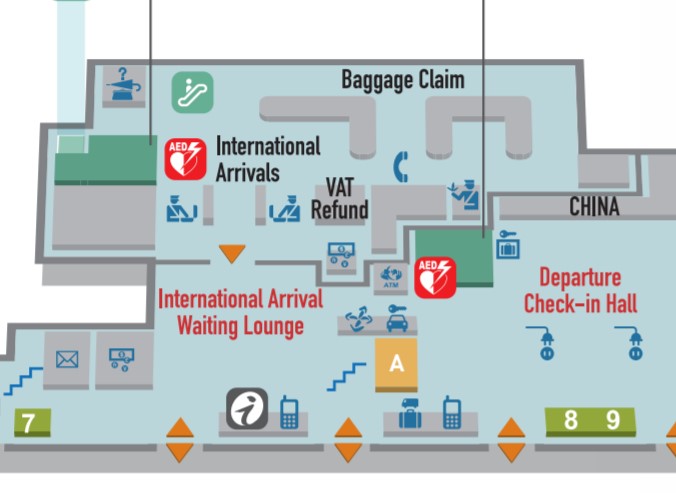 Taipei Main Station
There is a tax refund desk located near the Taoyuan Airport MRT station at Taipei Main Station.
This can be found on floor B1, and is right next to the In-Town Check-In Area and a Starbucks.
You will need to use this desk if you want to take advantage of the In-Town Check-In (it will save a lot of hassle at the airport!).
Click here to read more about the In-Town Check-In facility at Taipei Main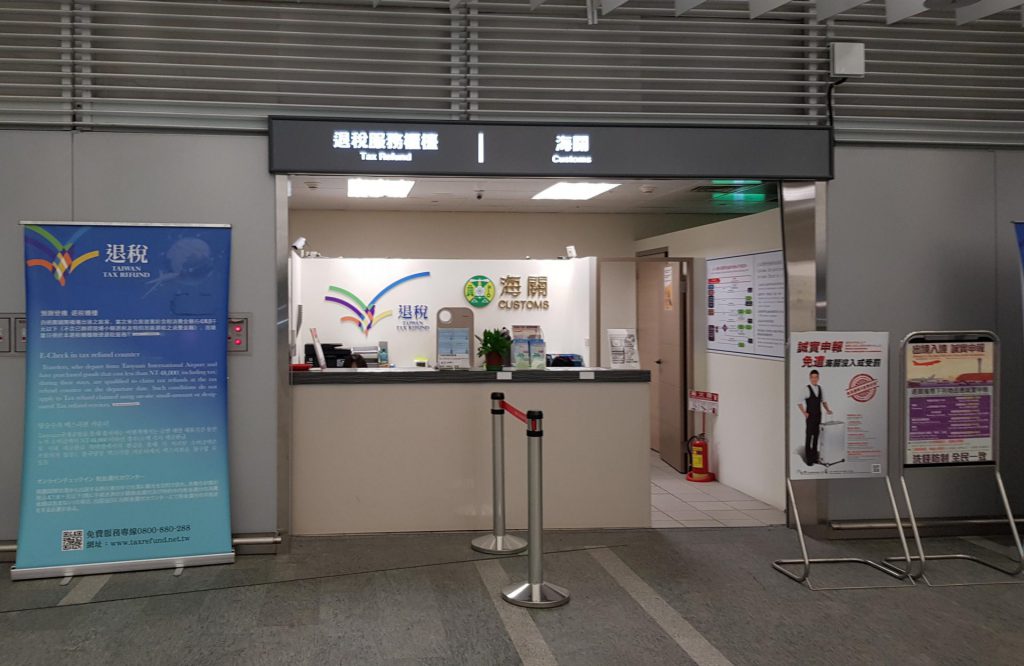 I would recommend coming here instead of the airport tax refund desk as it's normally less busy, plus there is a customs desk right next door should you need to have any of your purchases examined.
Note that there are limits to any refunds you can claim here (see Limits section below).
Shoppings Malls
There are a few shopping malls in Taipei that will allow you to get an immediate tax refund on any purchased goods.
These include the following malls, although there are a number of others that offer this service also:
Shin Kong Mitsukoshi A9 in the Xinyi Shopping District (floor B1). You can claim a refund for items purchased at any Shin Kong store
Shin Kong Mitsukoshi Nanxi Store III near Zhongshan MRT Station (floor 6F)
Taipei 101 Mall in the Xinyi Shopping District (floor 1F)
There are also limits to any refunds you can claim here (see Limits section below).
Limits
The following limits apply when claiming a refund from locations other than the airports:
Purchases from a single store on the same date must be less than NT$48,000
Total purchases for a single visit must be less than NT$120,000
Total purchases for multiple visits within the same year must be less than NT$240,000
Shin Kong Mitsukoshi malls require you to purchase at least NT$3,000 in order to claim a refund.
If your purchases fall outside these limits, you'll need to use the airport tax refund desks.
---
Useful Information
A handling fee of 14% will be taken out of your tax rebate
Tax refunds cannot be claimed for meals or hotel bookings
Ensure you give yourself enough time if claiming your refund at the airport
Watch this useful guide on obtaining your tax refund: