The capital city of Taiwan, Taipei is a city that's often overlooked by travellers touring the Asian region, but it's one that definitely deserves a visit.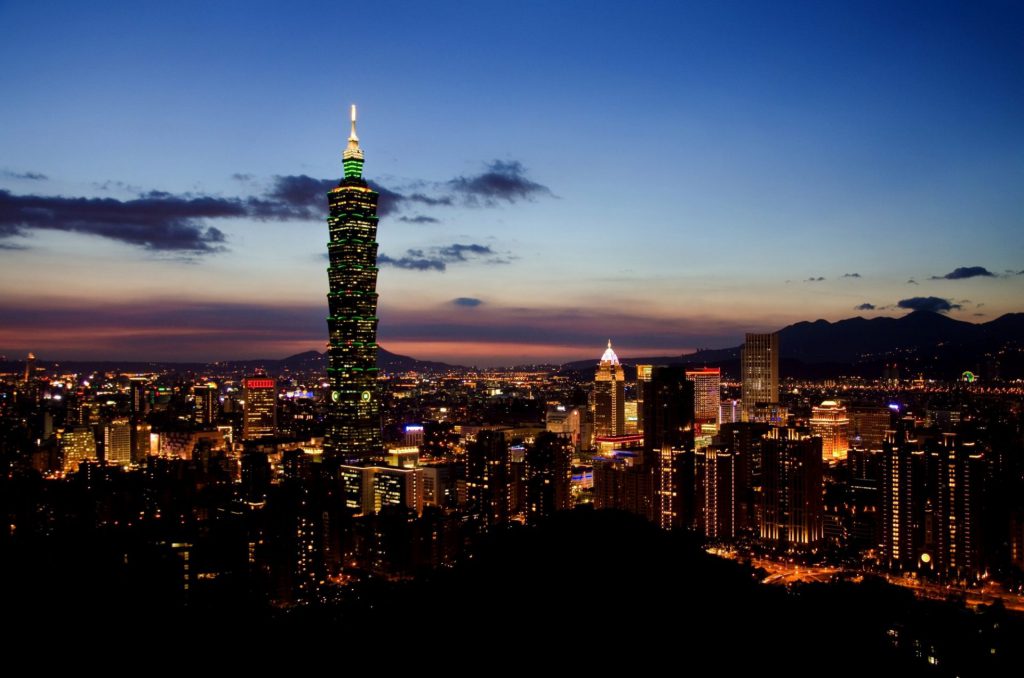 A haven for food, with many Night Markets packed with delicious food stalls, it also has unmissable attractions such as the iconic Taipei 101, the staggering Chiang Kai-shek Memorial Hall, and the National Palace Museum, which contains the largest collection of ancient Chinese artefacts in the world.
The city of Taipei, where the main bulk of the attractions are, is just a few kilometres across, so you don't need to travel far to experience most things. The fast and reliable MRT system also extends further to New Taipei City, so you can easily escape the confounds of the city centre to experience more rural parts.
The Taiwanese government have just introduced an incentive scheme to attract more tourists. They're giving handouts of NT$5,000 ($165) to 500,000 tourists from May 2023.
---
---
What are Taiwanese People Like?
Taipei is the safest capital city I have ever visited. In the four years I've lived here, I've never encountered any trouble. The people here are generally warm, friendly and helpful.
Even though Taiwan's population are mainly of Chinese ethnicity, they actually bear a closer resemblance to their neighbour Japan. Much like the Japanese, many Taiwanese people are reserved and courteous, and will go out of their way to help you.
---
Is English Spoken in Taiwan?
Chinese is the most widely spoken language in Taiwan, although the further south you go, they'll tend to speak more Taiwanese.
English is taught in most schools, and there are many cram schools dedicated to teaching English. The younger population have a better grasp of English than the older generation.
Local restaurants and shops will often not speak much English but larger shops and restaurant chains will usually be able to understand English.
Almost all signs are translated to English however, and their underground system (MRT) is all translated, as are the announcements on the MRT and buses.
If you do not speak Mandarin Chinese, it may be helpful to bring a phrasebook or download a translation app to help you communicate during your visit to Taiwan. You could also try some guided tours to some of Taipei's top attractions and night markets.
---
How Crowded is Taipei?
Taipei has a population of around 2.7 million people.
It's a busy city, especially during commuting times and on weekends but it doesn't get nearly as crowded as places such as Hong Kong.
Taipei Main Station gets especially busy during peak times, so expect to queue for trains here, and expect to be crammed into carriages.
There are many parks and other more peaceful areas you can use to escape from the busy streets.
---
Weather & Air Pollution
December to March
The coldest time of year, this period is also the driest. When the sun is out, the temperature is actually very pleasant (mid 20s Celsius) but when it rains the temperature can drop to single figures. This is the best time to visit if you want to avoid rain but don't mind being chilly some days.
April to May / October to November
Spring and Autumn periods can vary from very hot to quite chilly. One day you'll find it quite humid, while other days you'll need a jumper or coat. If you can't bear the intense heat of the summer, these months are probably your best bet as they can be very nice. You can also expect extended periods of rain.
June to September
Being in a subtropical climate, Taipei can get very hot and humid in the summer, with temperatures in the low 40s not out of the question. There can also be spells of rain lasting days.
There's also a risk of typhoons, with generally 5 or 6 each year. The eye of the storm will pass in a few hours, but during this time you'll be stranded in your hotel, and most places will close down for a day or sometimes two days.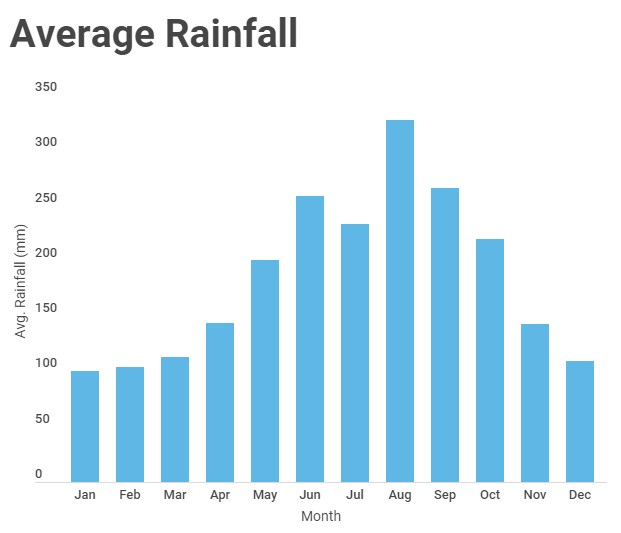 Jan
Feb
Mar
Apr
May
Jun
Jul
Aug
Sep
Oct
Nov
Dec
Avg. Temperature °C (°F)
14.4
(57.9)
15.2
(59.3)
16.9
(62.3)
20.2
(68.4)
23.4
(74.1)
25.9
(78.7)
27.2
(81)
26.9
(80.4)
25.2
(77.3)
22.3
(72.1)
19.5
(67.1)
15.8
(60.5)
Rainfall mm (in)
100
(3)
104
(4)
113
(4)
144
(5)
201
(7)
259
(10)
233
(9)
327
(12)
266
(10)
220
(8)
143
(5)
109
(4)
If it is raining, I have a post on places you can visit.
Air Pollution
For a capital city, the pollution in Taipei isn't too bad.
My girlfriend is generally very sensitive to high levels of pollution, and suffers in Hong Kong. In Taipei however, she is fine, and the air never looks or smells bad.
---
---
Plugs In Taiwan
Taiwan uses the same plug sockets as the US and Canada: 110V, 60Hz AC.
If you are travelling from Europe, Australia or Southeast Asia, you'll need to bring or buy an adaptor.
The following plugs are used: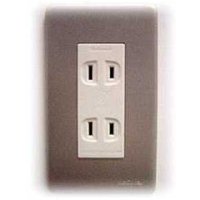 You'll only need an adaptor for Type A, as these will also fit into Type B (but not the other way round).
---
Visa Requirements & Quarantine
As of October 2022, Taiwan ended mandatory quarantines, although you will be required to self-monitor for 7 days. You also do not need to be vaccinated to enter the country.
These rules may be different for people travelling from Mainland China however.
The following countries will get 90 days stay in Taiwan visa free.
| | | | |
| --- | --- | --- | --- |
| Andorra | Australia | Canada | Chile |
| Eswatini | Guatemala | Haiti | Honduras |
| Iceland | Israel | Japan | Liechtenstein |
| Marshall Islands | Monaco | New Zealand | Nicaragua |
| North Macedonia | Norway | Palau | Paraguay |
| San Marino | South Korea | Switzerland | Tuvalu |
| United Kingdom | United States | Vatican City | |
The following countries will get 30 days stay in Taiwan visa free.
| | | | |
| --- | --- | --- | --- |
| Belize | Dominican Republic | Malaysia | Nauru |
| Saint Kitts and Nevis | Saint Lucia | Saint Vincent and the Grenadines | Singapore |
Holders of normal passports issued by the following countries do not need a visa to visit Taiwan for less than 14 days. They must hold proof of funds and hotel reservation or contact information in Taiwan.
| | | |
| --- | --- | --- |
| Brunei | Philippines | Thailand |
For other countries, visit the Wikipedia Visa page for Taiwan.
You'll need to complete an arrival form before you go through the security check. You should be given one during your incoming flight but forms are available at the airport.
If you leave and re-enter Taiwan, your visa will start again from scratch, so you'll get 90/30/14 more days if coming from the above countries.
Just like with most countries, your passport must have at least 6 months before it expires, and you will need proof of an outbound flight from Taiwan.
---
SIM Cards and Network coverage
Taipei has very good network coverage and has very fast connection speeds.
Your best option is to purchase a pre-paid SIM card directly from either airport. There are deals in the city but they're generally not as good and harder to find.
Taiwan has four network operators, with Chungwha Telecom having the best coverage in more rural areas, although all networks are fine for Taipei.
See my Pre-paid SIM Card page for a full comparison of all SIM Cards in Taipei.
---
Cash and Credit Cards
You'll need to purchase some local currency, the New Taiwan Dollar (NT$100 is approximately USD$3.23).
If you're unable to obtain some prior to your trip, you can get some at either airport, although like most airports, you'll end up paying slightly more. Alternatively, you can exchange money from one of the many Bank of Taiwan branches (note that banks in Taipei generally close at 15:30) for a more favourable rate.
Credit cards are accepted at malls and larger restaurants, but local places (and night markets) will require cash.
There are many cash machines around the city and in most convenience stores.
---
Budget
The cost of living in Taipei isn't too expensive for a capital city (much cheaper than Hong Kong and Singapore), and you'll be expected to spend between NT$3,000 – NT$5,000 per person, including mid-range accommodation, per day.
Of course this is largely dependent on how much you are prepared to splash out.
Eating at night markets, local restaurants or within the food courts found in shopping malls will generally be much cheaper than eating out in mid-range restaurants. You can easily feed 2 people at local places for under NT$250 (US$9), whereas a decent restaurant meal will likely set you back at least 3 or 4 times more.
Public transportation is very cheap, with the MRT and buses costing around NT$20 – NT$30 per trip.
If you are frugal or have a small budget for your trip, I have a post with many cheap or free things to do.
| | |
| --- | --- |
| Type | Cost NT$ (per day) |
| Luxury/Boutique Hotel | 6,000 |
| Mid-range Hotel | 3,000 |
| Cheap Hotel | 1,500 |
| Hostel | 600 |
| Restaurant (per person per meal) | 600 – 1,400 |
| Local Restaurant (per person per meal) | 100 – 200 |
| Night Market | 300 – 600 |
| Transport | 120 – 200 |
| Attractions | 300 – 1,000 |
| Drinks/Snacks | 400 |
---
How Long to Stay
If you just intend a quick visit to see the main attractions, then 3 or 4 days would be ample.
If you can afford more time, and maybe incorporate a day trip or two, then 1 week would be enough but there's plenty to see here for a much longer stay.
---
Transport Options
I would strongly recommend getting an EasyCard before you travel anywhere in Taipei. It can be used on all types of public transportation, including the Airport Express, and offers a 20% discount on all MRT travel.
An excellent alternative to the EasyCard is the Taipei Fun Pass. This comes in four variations, some of which will give you free use of all public transportation in Taipei, along with free entry to many top attractions!
Airports
Two airports serve Taipei:
Taoyuan Airport
Songshan Airport
The main airport, Taoyuan, is located a few miles west of the city centre, but both terminals are connected via the Airport Express to Taipei Main Station.
The Airport Express is the quickest way to travel between Taoyuan Airport and Taipei Main Station, with trains running every 15 minutes, taking approximately 36 minutes to travel in either direction.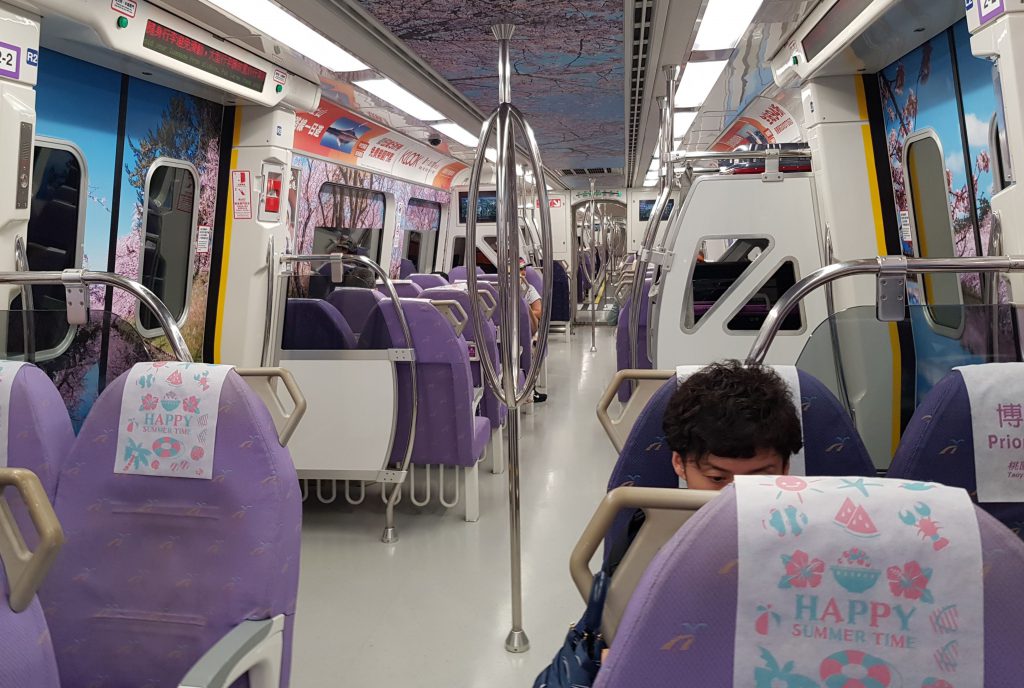 The second smaller airport, Songshan is much closer to the city centre. It is connected to the underground MRT system and takes only 10 minutes to reach the city (20 minutes to Taipei Main Station).
Please visit my Public Transportation section for a comprehensive guide.
City
Taipei has a few options for getting around, including:
The best way to get around Taipei is to use the MRT system, which is efficient and convenient, with trains running frequently and serving a wide area, although this can get busy during peaks periods.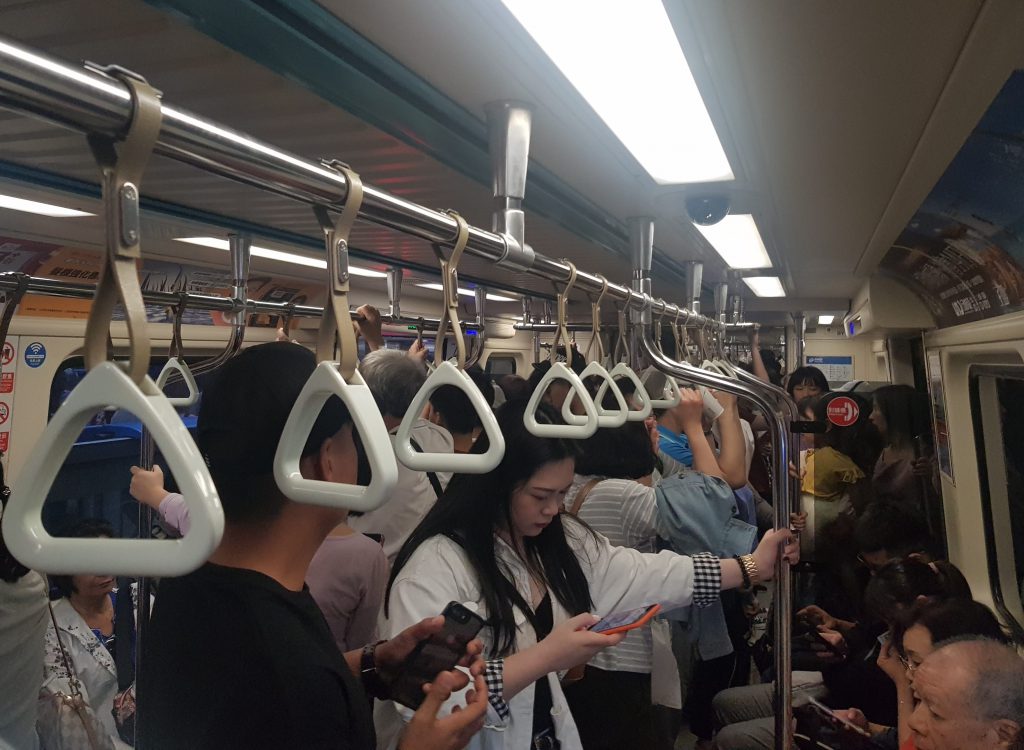 City Buses are a good second choice, and you may need to use these to visit attractions such as the National Palace Museum which is not located near an MRT station.
There are many Taxis found in Taipei, and Uber can now also be used. Taxi fares are NT$70 for the first 1.25km, with every additional 200m charged at NT$5. The fares will rise during late nights/early mornings.
There are hundreds of YouBike stations located around the city if you're feeling more energetic. This is a bike rental scheme set up by the government to help reduce traffic congestion and encourage people to get fit. They're easy to use, although you'll require a Taiwanese phone number and an EasyCard to rent one.
There are also many Sightseeing Buses that will take you to many of Taipei's top attractions are bustling areas. This has two routes, one which circles around central Taipei, with the other route traveling to the Shilin where the National Palace Museum is situated, along with the largest night market in Taiwan.
Please visit my Public Transportation section for a comprehensive guide.
Outside Taipei
If you desire to travel outside of Taipei, maybe to see another city or to see the beautiful scenic areas in Taiwan, you have a few options.
Firstly, the MRT system does extend to Xinbeitou and Danshui. Both of these beautiful districts are a few miles north of Taipei and are worth visiting -Xinbeitou for it's hot springs and Danshui for it's beautiful riverside walk and sunset.
If you want to travel to another city down the west coast, the quickest and most convenient way to do so is by the Taiwan High Speed Rail (THSR).
The THSR travels to every major city on the west side of Taiwan all the way down to Kaohsiung in under 100 minutes. There are also some great offers for tourists holding non-Taiwanese passports. Please visit my full guide for further details.
Taipei also has a number of Tourist Shuttle Buses which travel from various locations in Taipei. These visit beautiful areas such as Yangmingshan National Park, Juifen and other scenic townships and areas of natural beauty including waterfalls and hot springs.
See my Taipei Fun Pass post for more details.
---
Where to Stay
There are several areas in Taipei that are popular with tourists and expats, each with its own distinct character and amenities.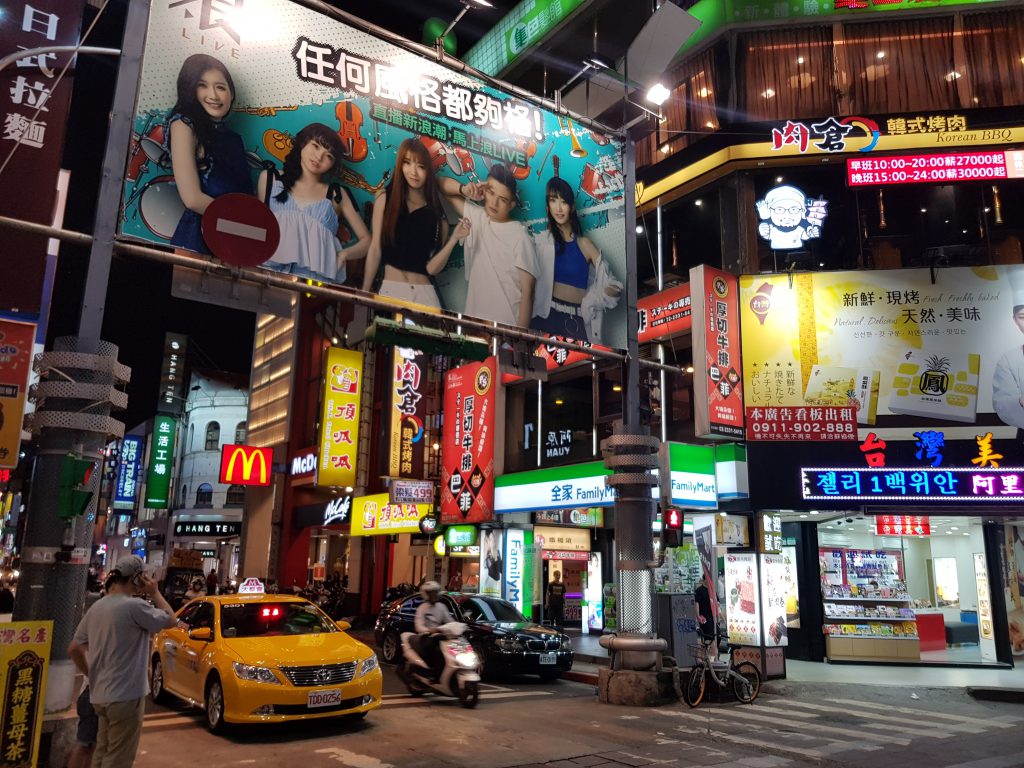 Some of the best areas to stay in Taipei include:
Xinyi District: This is the modern business and financial hub of Taipei, home to the iconic Taipei 101 skyscraper. The area is known for its shopping, dining, and nightlife, as well as its convenient location near many of the city's major landmarks. Many of the best hotels in Taipei are found within this district.
Zhongzheng District: This is the historical and cultural centre of Taipei, home to many of the city's temples and museums. The area is more laid back and residential than Xinyi, but still has plenty of restaurants and shops, while there is some nice cheap accommodation here, including many hostels found close to Taipei Main Station. It's the best place to stay for connectivity to other areas.
Daan District: This is a trendy and upscale area known for its fashionable boutiques and cafes. It is also home to several universities, so the area has a youthful and energetic vibe. There are some excellent boutique hotels in this district, and great connection to other areas in Taipei.
Songshan District: This is a more traditional and residential area, known for its relaxed atmosphere and local markets. It is home to the Raohe Street Night Market, one of the oldest and most popular night markets in Taipei. Transportations options are more limited in this district however.
Wanhua District: Home to the Ximending shopping area, which is known for its street food, shopping, and nightlife. Wanhua District is a lively and vibrant part of Taipei with a rich history and culture. Ximending is also a very popular destination for the younger generation and the LGBT community.
Beitou District: If you would prefer to stay in a more rural setting, I would recommend staying in Beitou for a night, as the region has many hotels with natural hot springs to relax in.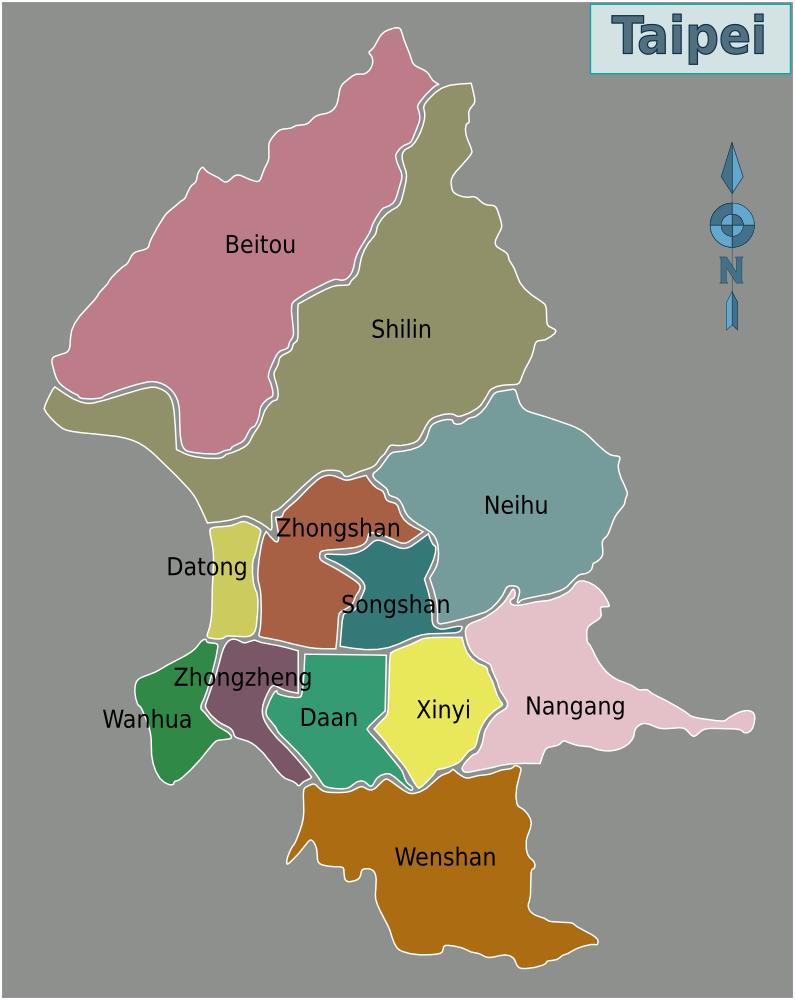 For a deep-dive into the best areas and hotels to stay in during your trip, I have a post to help you out.
Ultimately, the best area to stay in Taipei will depend on your personal preferences and the purpose of your trip. If you want to be in the heart of the action, Xinyi, Wanhua or Daan might be the best choice. If you prefer a more laid-back atmosphere, Songshan or Beitou might be better options.
---
Which Places to Visit in Taipei
Attractions
Taipei is a city with many attractions, both cultural and modern. Here are a few places you might want to visit during your trip:
National Palace Museum: This museum is home to a vast collection of Chinese art and artefacts, including ceramics, jade, and bronze. It is one of the most visited museums in Taiwan and a must-see for anyone interested in Chinese history and culture.
Taipei 101: This beautiful skyscraper was once the tallest building in the world and remains an iconic symbol of the city. You can go to the observation deck for panoramic views of Taipei, or visit the mall at the base of the building for shopping and dining.
Chiang Kai-shek Memorial Hall: This is a national monument and popular tourist destination in Taipei, dedicated to the former President of the Republic of China. The hall features a large bronze statue of Chiang Kai-shek, as well as an exhibition on the history of the Republic of China.
Shilin Night Market: This is the largest and most popular night market in Taipei, known for its food stalls and shopping. You can find all kinds of street food and snacks here, as well as clothes, electronics, and other goods.
Temples: Taipei has dozens of temples located all over the city. Longshan Temple is one of the oldest and most beautiful, while Hsing Tian Kong Temple is one of the most sacred temples in Taiwan.
Creative Parks: There are 2 really cool creative parks in Taipei, with gift shops, cafes, independent cinemas and usually a few exhibitions showcasing art or design. Both Huashan 1914 Creative Park and the Songshan Cultural and Creative Park are worthy of a visit.
Taipei Zoo & Maokong Gondola: Taipei Zoo is one of the best zoos in Asia, while the Maokong Gondola is a fantastic cable car ride into the mountains. One of the stations for the gondola is inside the zoo.
Hiking: Taipei is surrounded by mountains to north and east, including Elephant Mountain and Tiger Mountain, both of which offer fantastic views of the city including Taipei 101
You will find many attractions are closed on Mondays, including some Museums and Art Galleries, some enclosures at Taipei Zoo, and the Maokong Gondola is closed for maintenance, while many restaurants will also be closed during Monday.
Please read my Essentials Guide, for a list of all the must-see attractions. If your stay is longer, you can also see my Top Picks to go alongside the essential attractions.
If you intend on visiting many of Taipei's attractions, I would recommend purchasing a Taipei Fun Pass. This will get you free entry to many top attractions including Taipei 101 and the National Palace Museum, plus many more museums, art galleries and other attractions such as Taipei Zoo.
Click here to read my comprehensive guide on the Taipei Fun Pass
Areas
I would recommend visiting these areas, found within central Taipei and to the north:
For a in-depth look at every district and the best places to visit in each, I have created a guide to help you out.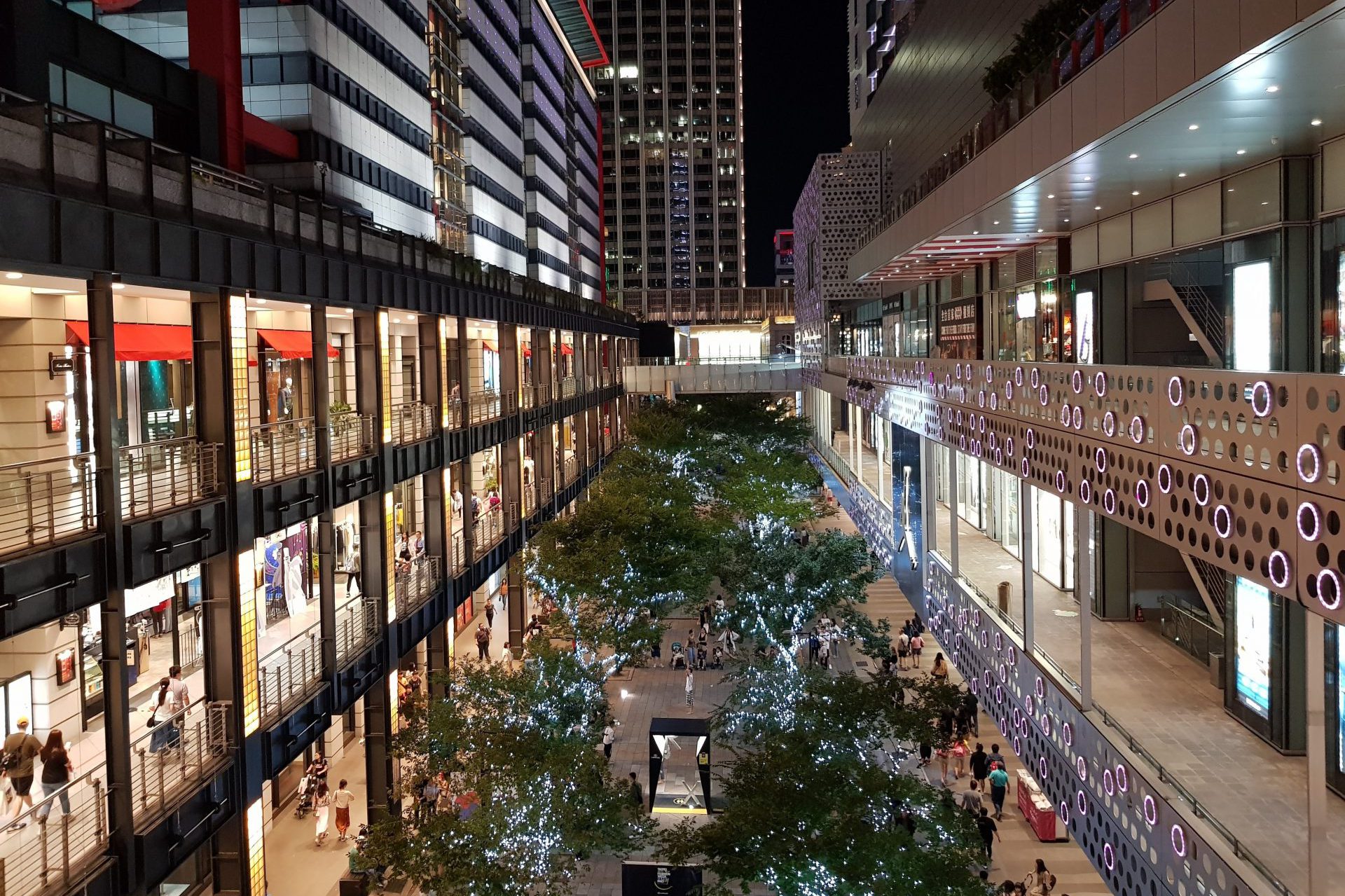 Alternatively, try one of my routes, taking you around places of interest in and around the Taipei area.
If you want to travel outside of the city for a few hours, there are some great day trips I would recommend,
---
Where to Eat & Drink in Taipei
Night Markets are your best bet to experience some traditional food and snacks.
While Shilin Night Market is the largest and has the most variety of food stalls, Raohe Night Market is arguably the best for food. If you prefer to visit a less touristic night market, then Linjiang Street Night Market has a lot to offer in terms of food.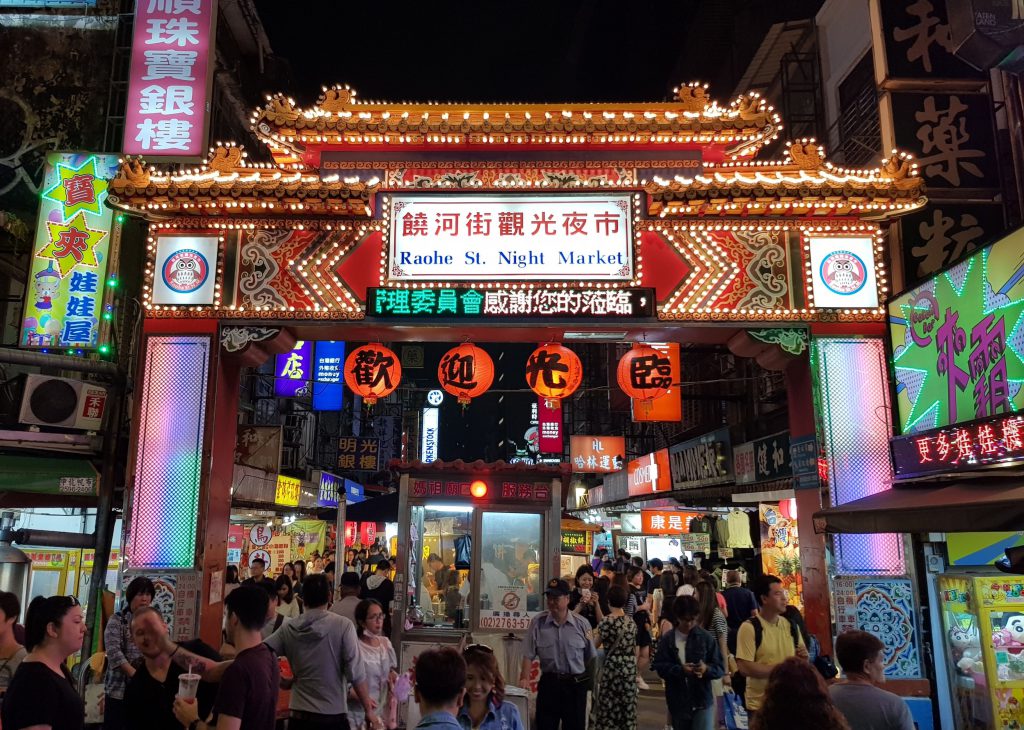 If you want to experience some Michelin recognised food at night markets, I have a post which will help you find the locations of all of these at every night market.
To experience slightly more refined Taiwanese food, then the very popular Din Tai Fung should definitely be on your list. This world-renowned chain of restaurants originated in Taipei and is best known for its xiaolongbao (soup dumplings). You can find branches all over the city, although finding a table is sometimes difficult since Din Tai Fung do not have a table reservation service.
Read my post to find out the best way to skip the queues here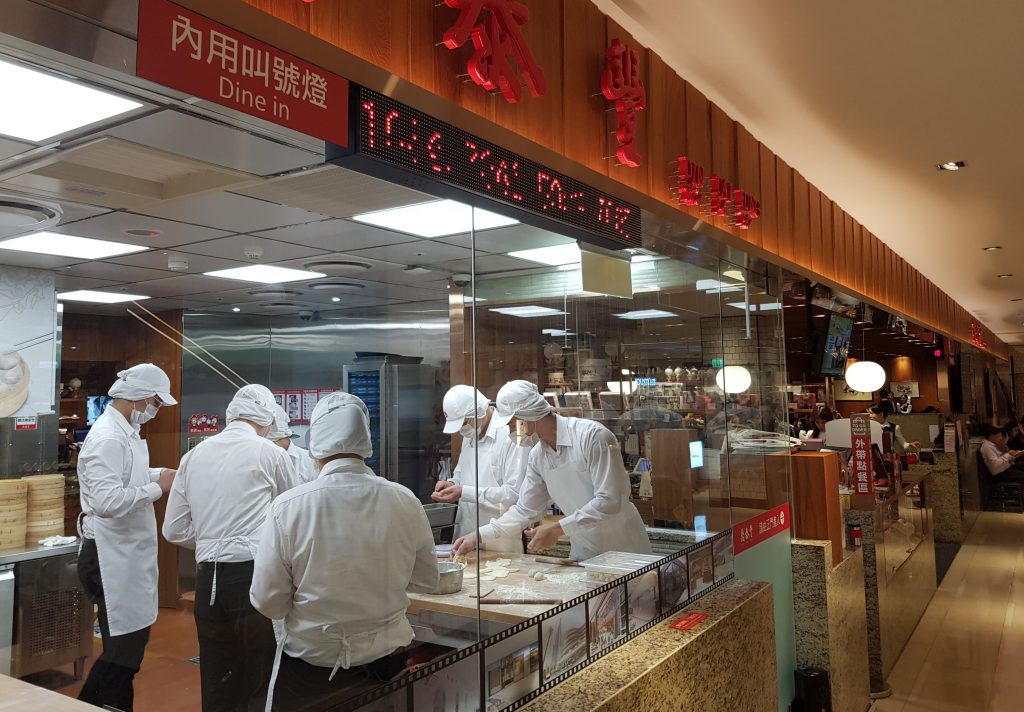 For a traditional Taiwanese breakfast, I would recommend Fu Hang Soy Milk. This local breakfast spot is known for its fresh soy milk and savoury fried dough sticks. The restaurant is always busy, but it's worth the wait for a taste of these Taiwanese favourites. If you can't face queuing an hour for breakfast, then Yong He Soy Milk King is a great alternative.
If you prefer a slightly fancier brunch, there are some nice brunch spots found around the city, including the very delicious (but very popular) Antipodean Specialty Coffee. For lunchtime, I have created a post with a few options including food courts found in malls, which are a nice option if you're on a budget.
I would also recommend trying some beef noodle and braised pork rice dishes, both of which are very popular in Taiwan. Yong Kong Beef Noodles and Jin Feng Braised Pork Rice are the most famous and best in the city.
If you're a lover of seafood, then you should check out Addiction Aquatic Development. Taipei's largest fish market also doubles as a fantastic dining experience, with many seafood restaurants and a large grill area where you can pick your own seafood, meat and vegetables.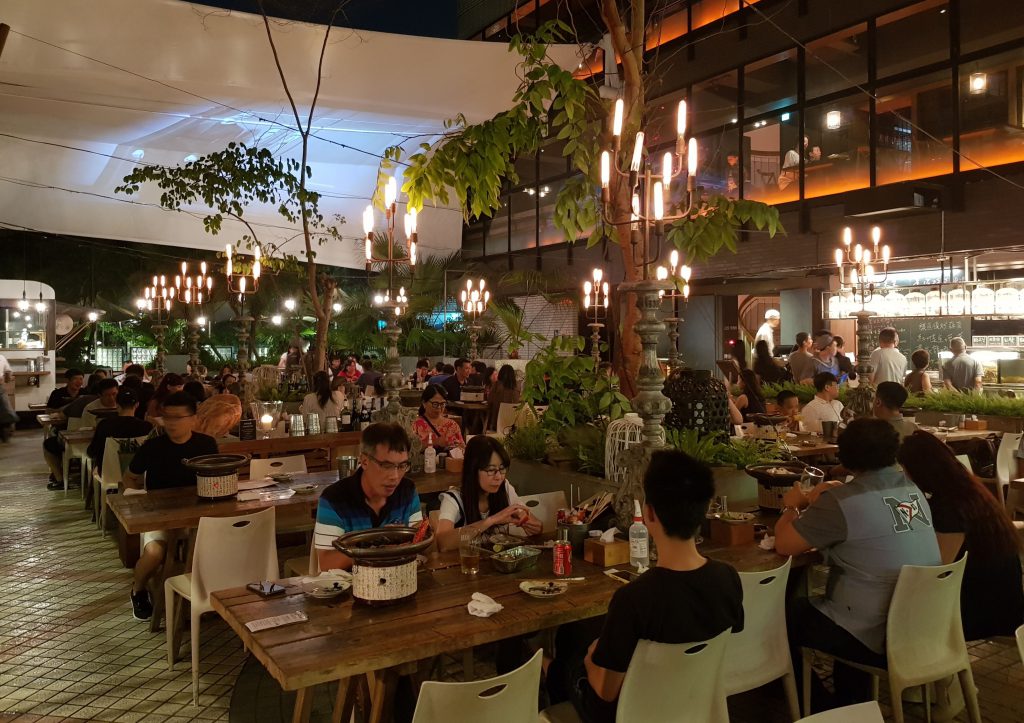 Vegetarians are well catered for in Taipei. Aside from the night markets, there are some excellent vegetarian and vegan restaurants.
I sometimes find that I need some respite from all the fried foods on offer, but luckily there are some nice healthier options.
Please visit the Eat pages for a full list of my favourite places to eat in Taipei.
Drink
There are hundreds of tea shops selling a large variety or hot and chilled teas, including bubble tea, the city's most famous drink, which is made with sweetened tea, milk, and chewy tapioca pearls.
Taipei is home to a thriving cafe culture, offering a wide range of options for coffee lovers and casual drinkers alike. From traditional tea houses to modern, hipster-style cafes, there's something for everyone in Taipei's cafe scene.
Visitors can enjoy a traditional Taiwanese tea ceremony in a cosy tea house, complete with beautiful teapots, intricate tea sets, and an array of teas to choose from. For coffee aficionados, Taipei has plenty of options, from independent cafes to international chains, all serving up high-quality coffee and espresso drinks. If you're on a tight budget, there are some nice cheap cafes selling espresso-based coffees for under NT$50.
If you're looking for something a bit stronger, Taipei's night markets offer an array of traditional Taiwanese liquor, such as rice wine and herbal liqueurs, made from ingredients like ginseng and goji berries.
There are also some great bars in Taipei, including expat bars with some nice happy hour deals, or you could try some of Taipei's homegrown craft ales, or cocktails bars such as the popular Woo Taipei and the speakeasy Hanko 60.
---
1 Day Itineraries
Here are some ideas to help you get the most out of the day:
SHOPPERS: Walk around the Sun Yat-sen Memorial Hall, see some exhibitions at the Songshan Creative Park, walk through the huge Xinyi Shopping District and end with Taipei 101
FAMILY: Spend the day at Taipei Zoo and take the Maokong Gondola to Maokong
KNOWLEDGE: Go on a city guided tour, visiting historical areas, cultural landmarks or try some local cuisine
WEEKENDS: Visit the Flower & Jade Markets, walk through Daan Park, visit the cool Yongkang Street, see the magnificent Chiang-Kai Shek Memorial Hall
HASSLE-FREE: Take the Sightseeing Bus around central Taipei and on the following day visit the National Palace Museum and Shilin Night Market
HOT SPRINGS and SUNSET: Visit the beautiful districts of Xinbeitou and Danshui, taking in the hot springs and sunset
ADVENTURE: Take a day trip to one of the many beautiful scenic areas and townships within 90 minutes of Taipei
KIDS: Visit the Astronomical Museum, Science Education Center, Amusement Park and Shilin Night Market, all located in the same vicinity
---
Shopping & Tax Rebate
Taipei has more shopping malls than any other city I've ever been to. There are dozens scattered throughout the city, especially in the Xinyi district, where you'll find no less than 14 malls. I've compiled a list of all the best shopping malls in Taipei to help you decide.
Aside from malls, there are some other great areas for shopping, whether it's clothes, bargains, tech or gifts you're after, these are all the places I recommend visiting.
If you spend over NT$2,000 on shopping from designated places including most shopping malls, you are eligible for a 5% VAT tax rebate.
---
General Tips for Taipei
There are three items you should probably never be without.
Umbrella
Mosquito Spray
Easycard
Even when it isn't raining, the Sun's rays can often be too much to bear and you can easily be caught out by a sudden rain shower out of nowhere.
Taipei isn't short on Mosquitoes, even during the winter months, so Mosquito Spray is essential!
An Easycard is incredibly useful to get around, and can even be used to purchase goods from many shops.
If you are going to spend the day shopping, I would also recommend you take your passport with you, as you'll need this if you want to take advantage of the VAT refund scheme.
During the summer months, you'll also need sunscreen (and sunglasses)!
---