All these routes I've tried myself so I can determine the best route to take and when to take it. These are probably best taken during the cooler months.
Datong Walk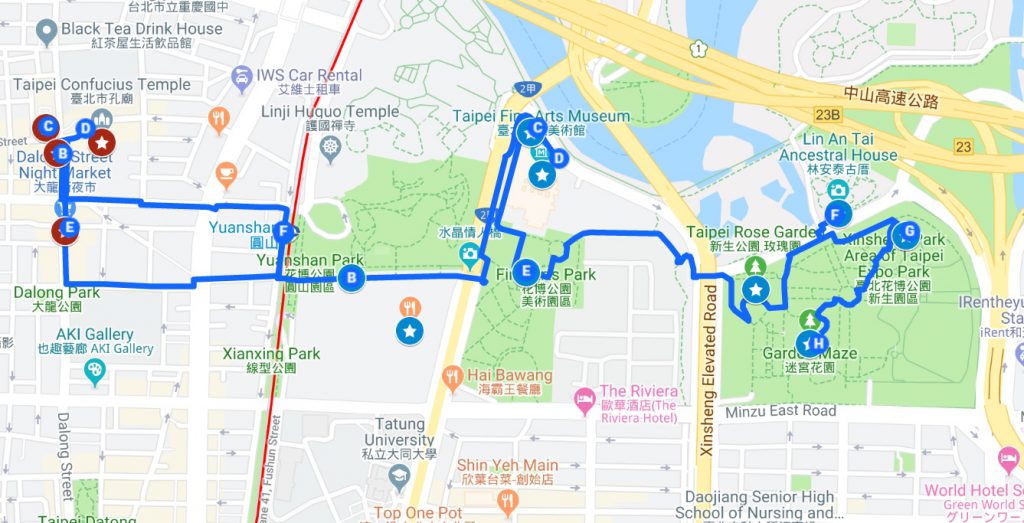 A walk best taken at the weekend that incorporates markets, gardens, the Fine Arts museum, temples, and other places of historical interest.
---
Zhongzheng Walk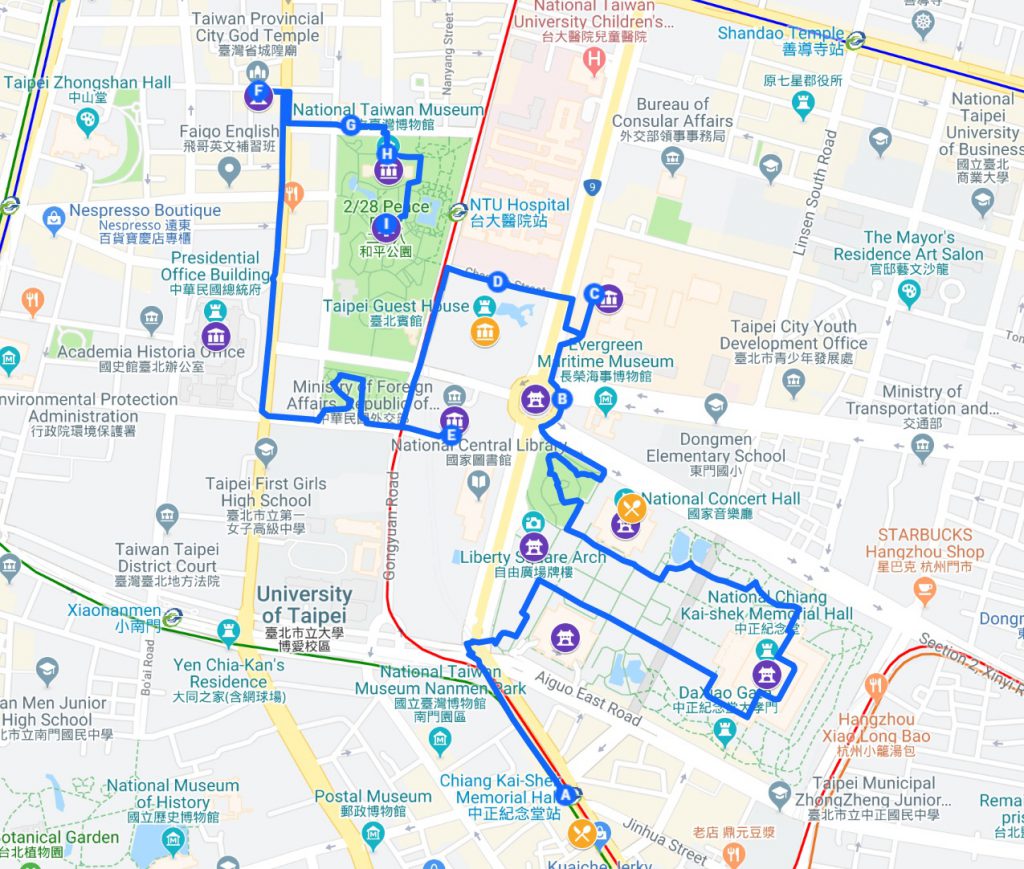 A walk that includes the Chiang Kai-shek Memorial Hall, Performance Halls, a number of other historical buildings, the National Taiwan Museum and Peace Park.
---
Shilin Walk & Cycle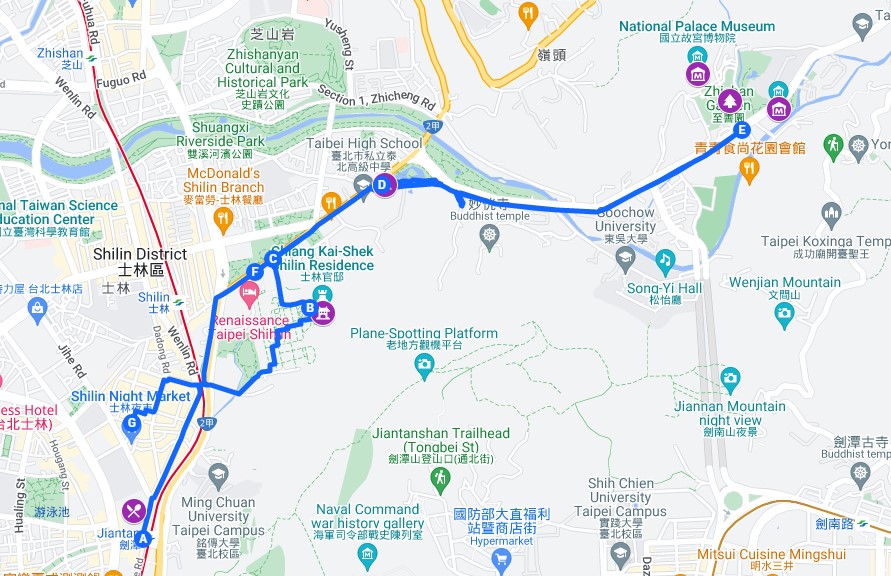 This walking and cycling route will take you through 3 beautiful gardens, one of which was home to the former leader of the Republic of China, Chiang-Kai-Shek. You'll then cycle to the National Palace Museum and finish at Shilin Night Market.
---
Daan Walking Route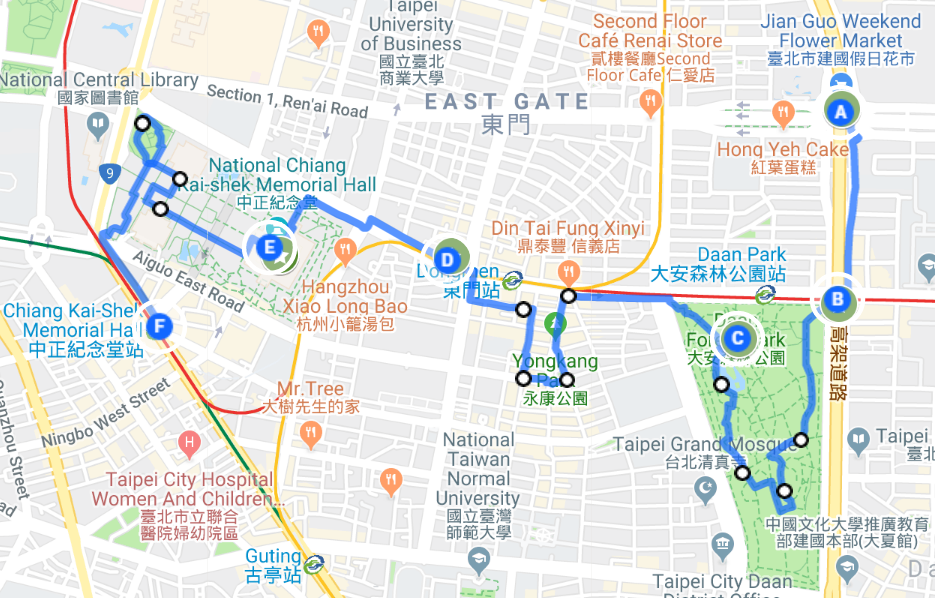 A walk to be taken at the weekend, that begins in a weekend only flower market, through the largest park in Taipei, Yongkang Street for food and finish off at the Chiang Kai-Shek Memorial Hall.
---
Songshan/Xinyi Walking Route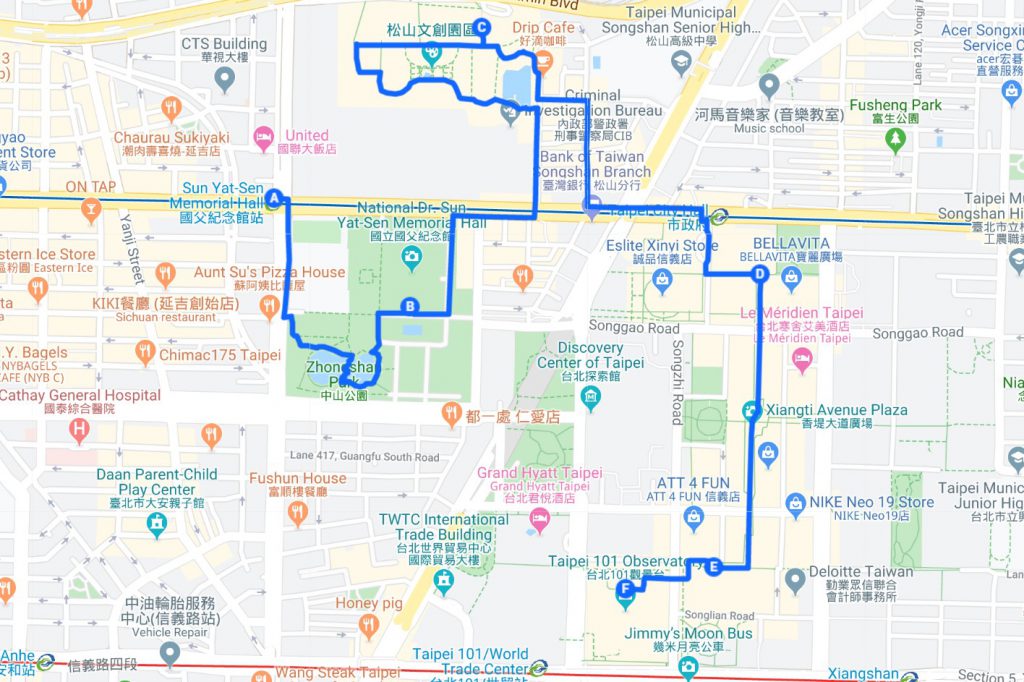 A walk best taken at the weekend (although the week is fine too), you'll visit the memorial hall, a great cultural park, then walk through the huge shopping district before finishing at Taipei 101.
---
Gongguan Walking Route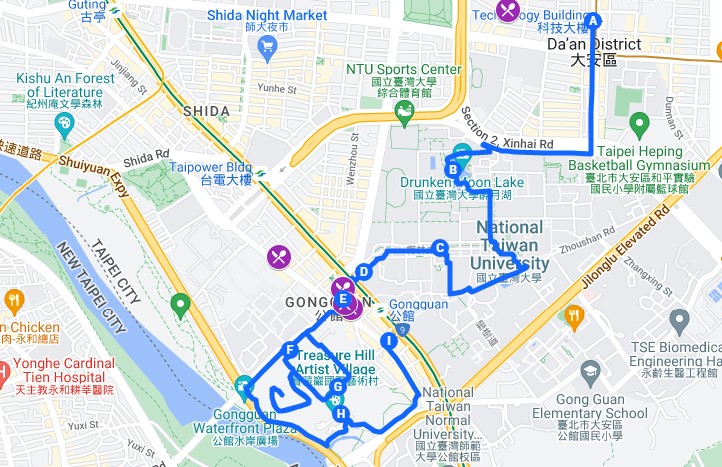 Takes you through the huge but beautiful National Taiwan University Campus, then to the Drinking Water Museum and Water Park area which has some lovely trails leading to nice views. You can then take a short-cut into the Treasure Hill Artists Village and conclude at the night market.
---
Looking for some more nice areas for walking?
If you have found the information on this page helpful, please take a minute to share this post. Your support would be greatly appreciated :)