Taipei, much like any city, has it's quirks. There are loads of fun things you can try during your visit here, whether it's something uniquely Taiwanese, such as the many cat cafes found in the city, or wandering the alleys in Ximending or Treasure Hill to admire the quirky art there. Or maybe you'd like to experience a film on a rooftop or take a virtual flight over Taiwan? These are some of the quirkiest things to try here.
---
Visit a Charming Ancestral Home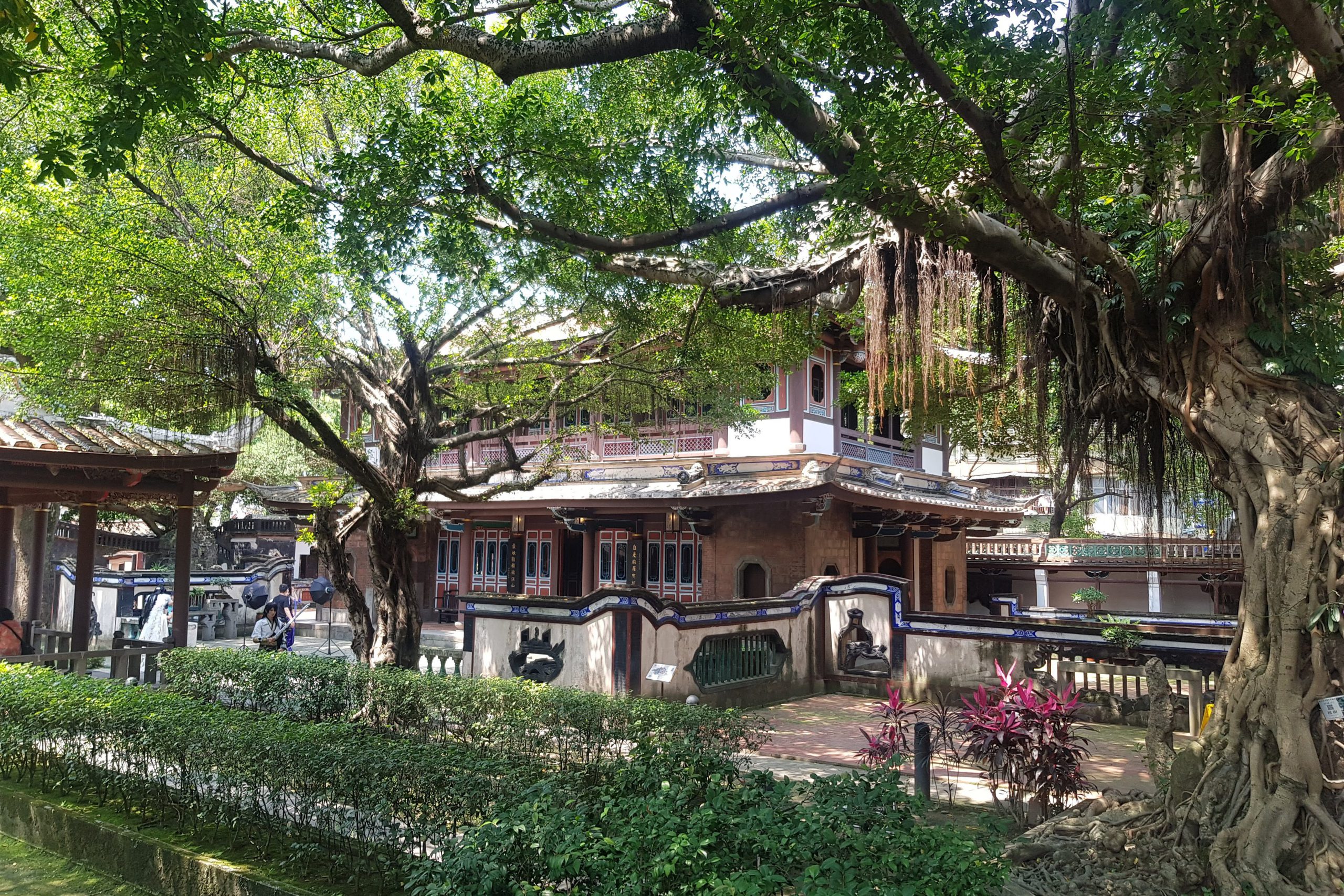 There are three truly unique and beautiful ancestral homes found in and around Taipei. Lin Family Mansion is the quirkiest of these, and is one of the most exquisite places to walkaround anywhere in Taipei. Architecture and nature are entwined with each other and there is something spectacular around every corner.
The Lin An Tai Ancestral House is another picture-perfect example of a yesteryear home, surrounded by beautiful gardens and lakes, it often attracts newlyweds in their wedding-day attire for photoshoots.
Finally, the Chiang Kai-Shek Shilin Residence has the quirkiest gardens in Taipei, with large bush sculptures such as the piano-playing giraffe and the kissing swans.
---
See Some Quirky Art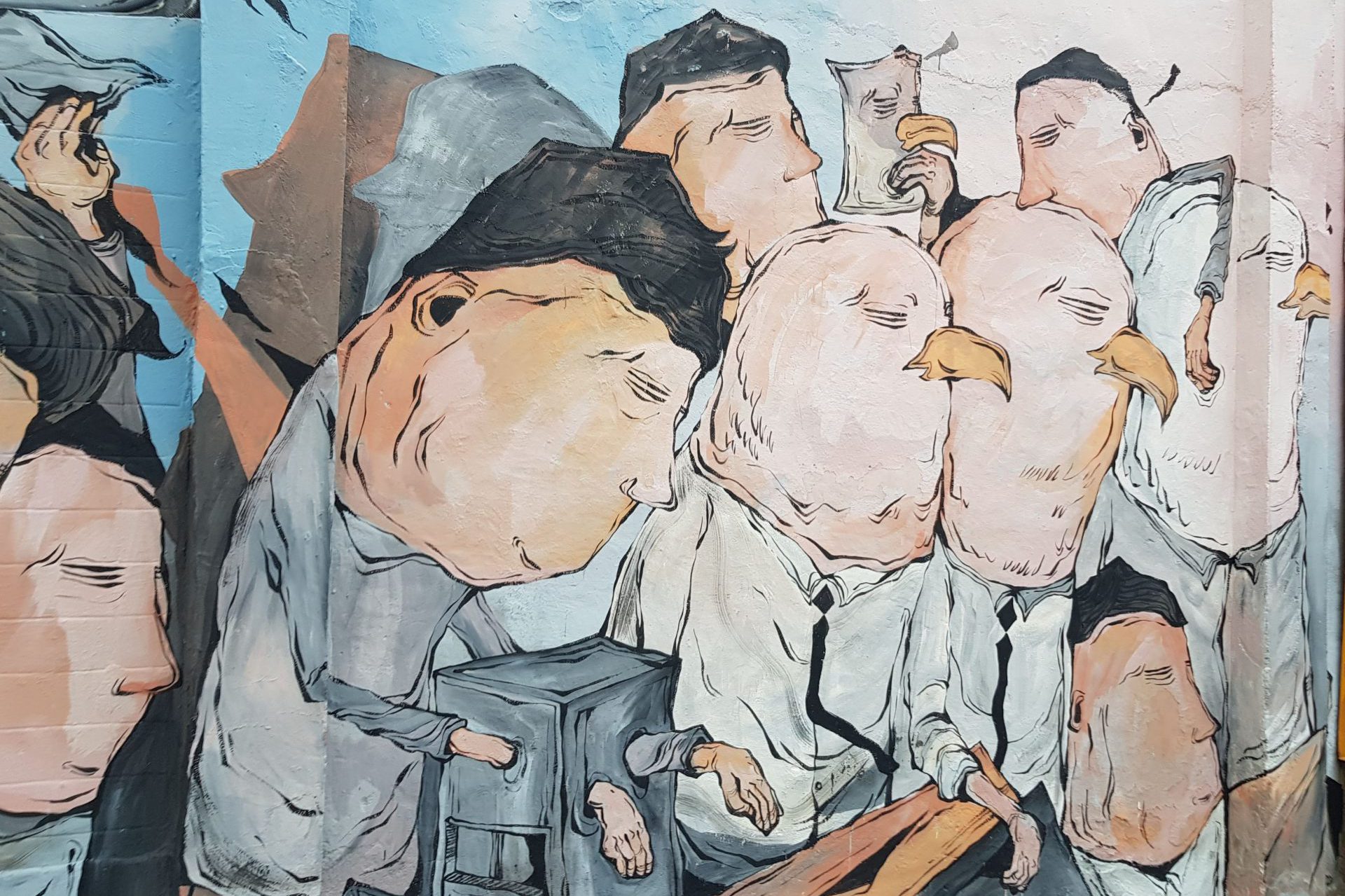 One of the quirkiest places in Taipei has to be Treasure Hill. This quaint artists' village is set on a hillside and is interspersed with many unique paintings, sculptures, artists workshops, exhibition rooms and cafes. You can even eavesdrop on an artist as they create their masterpiece.
Another really cool place to see art is the Ximending Shopping District. Hidden down many of the alleys here are some really amazing pieces of street art. I've added a map of where to find them in my Ximending post.
If you're interested in contemporary and multimedia-based art, then the Museum of Contemporary Arts has many really cool and modern exhibitions, often with a political or cultural message, and many of them interactive.
Finally, if you want to see some artwork from Taiwan's most famous illustrator, then you should check out the Nangang MRT. The walls of station here are filled with Jimmy Liao's cute drawings.
---
Rent a Vintage Costume – For Free
Dadaocheng is one of the oldest and most historically significant areas in Taipei, being an important port and trade route during the 19th century. The visitor centre there is now offering a free vintage costume dress-up experience, allowing tourists to wear some of the beautiful satin outfits from that bygone era.
You must reserve your costume online between 11 and 31 days in advance, although they will allow walk-ins if there are costumes available. You can even utilise the vintage tea shop at the centre to get some memorable photos.
You must show them your passport and leave a refundable deposit of NT$1,000.
---
Catch a Movie on a Rooftop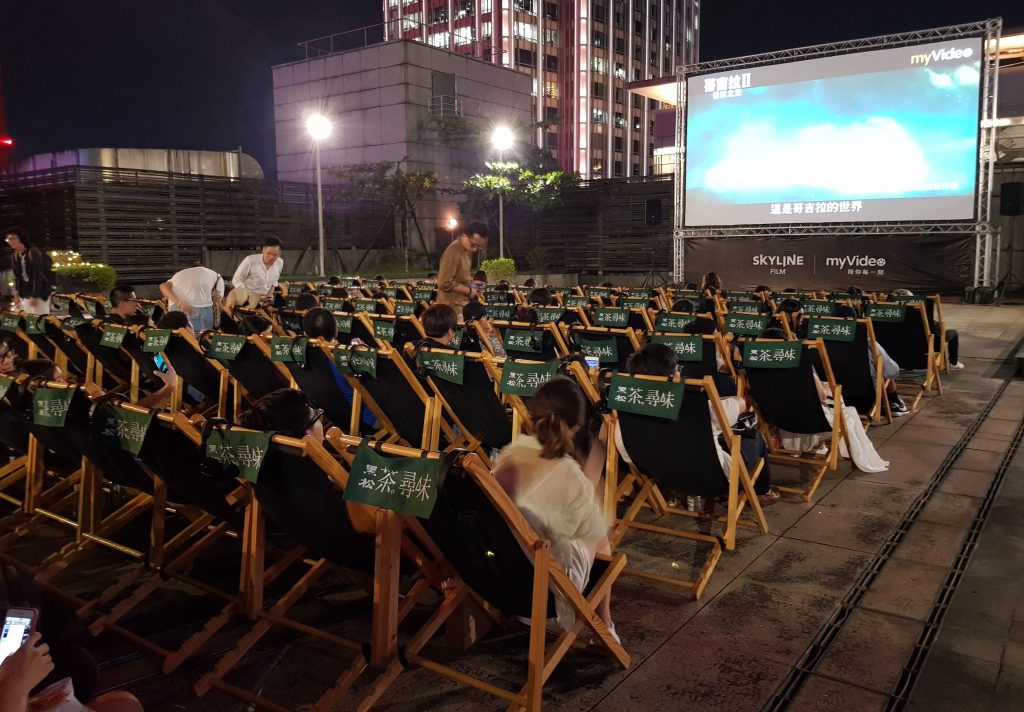 Skyline is one of the coolest and most unique experiences in Taipei. Giving you the opportunity to watch a film on the roof of the Eslite mall in the Xinyi Shopping District, with views of Taipei 101.
They only show a handful of films each year, but the organisers generally pick an excellent crop of quirky and original films such as Lost in Translation and Being John Malkovich.
You can check to see when they're showing the next batch of films here.
---
Visit a Quirky Café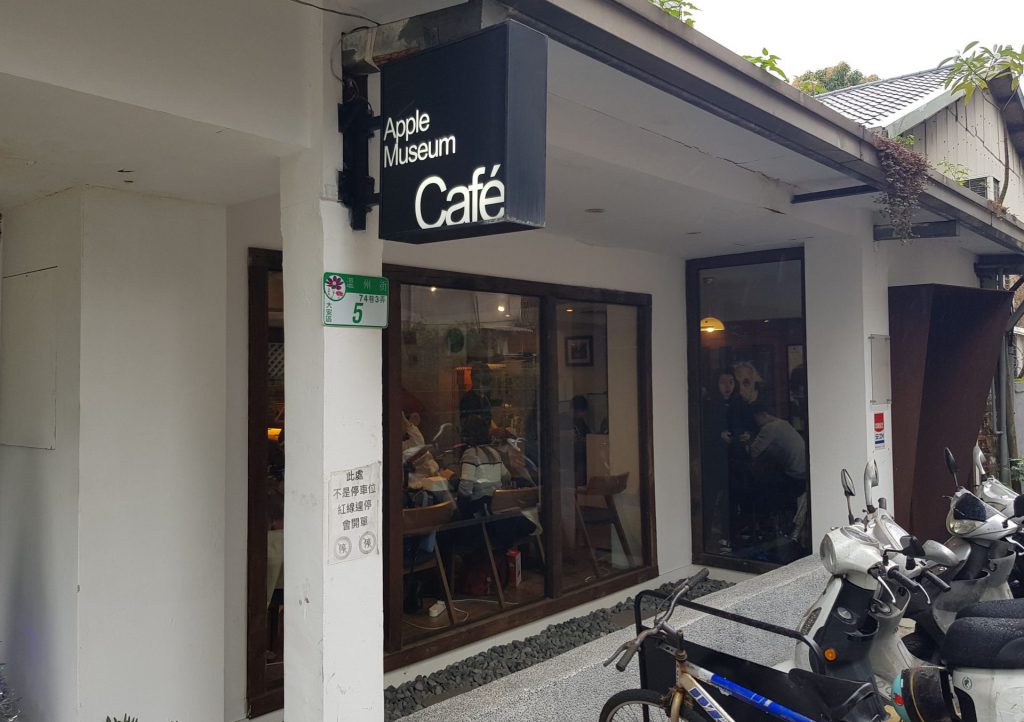 Taiwanese folk love their cafes, and the quirkier the café, the better.
For feline lovers, cat cafes have become extremely popular in Taipei and can be found in various neighbourhoods throughout the city. These cafes typically have resident cats that customers can pet and play with, creating a unique and relaxing atmosphere. Genki Cat Café and Kitten Coffee Garden are two of the most popular that also happen to be very close to each other.
If your preference is scaly rather than furry creatures, then the Pythonism Reptile Café is probably for you. Here you can get up-close-and-personal with not only a python, but numerous other reptiles including lizards and a tortoise.
The Apple Museum Café is a must-visit destination for Apple aficionados, with a wealth of their antique products including multi-coloured iMac G3s, Apple Newtons and a rare Apple Lisa 2.
---
Catch a Change of Guard Ceremony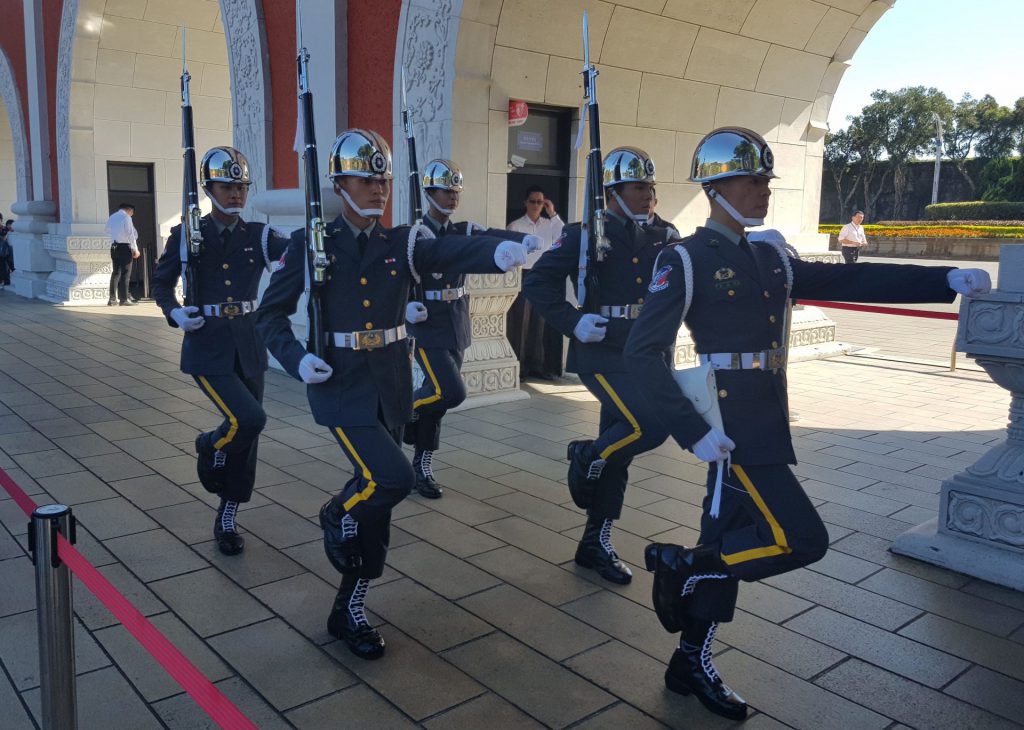 If you've not already witnessed one of the precise and well-drilled changing of the guard ceremonies in Taipei, then you should definitely try to check at least one out. There are three places you can catch these at:
They occur every day at every hour from 09:00 until 17:00, and although they only last for a few minutes each, you cannot help but admire the immense amount of concentration needed to perform these – especially since the guards being changed have just spent the previous hour completely motionless.
As a bonus, there are also two flag ceremonies performed at the Chiang Kai-Shek Memorial Hall. The lowering and raising of the flag there are normally performed at dawn and dusk, although you'll need to wake up very early to catch the former.
---
---
Buy Some Unique Gifts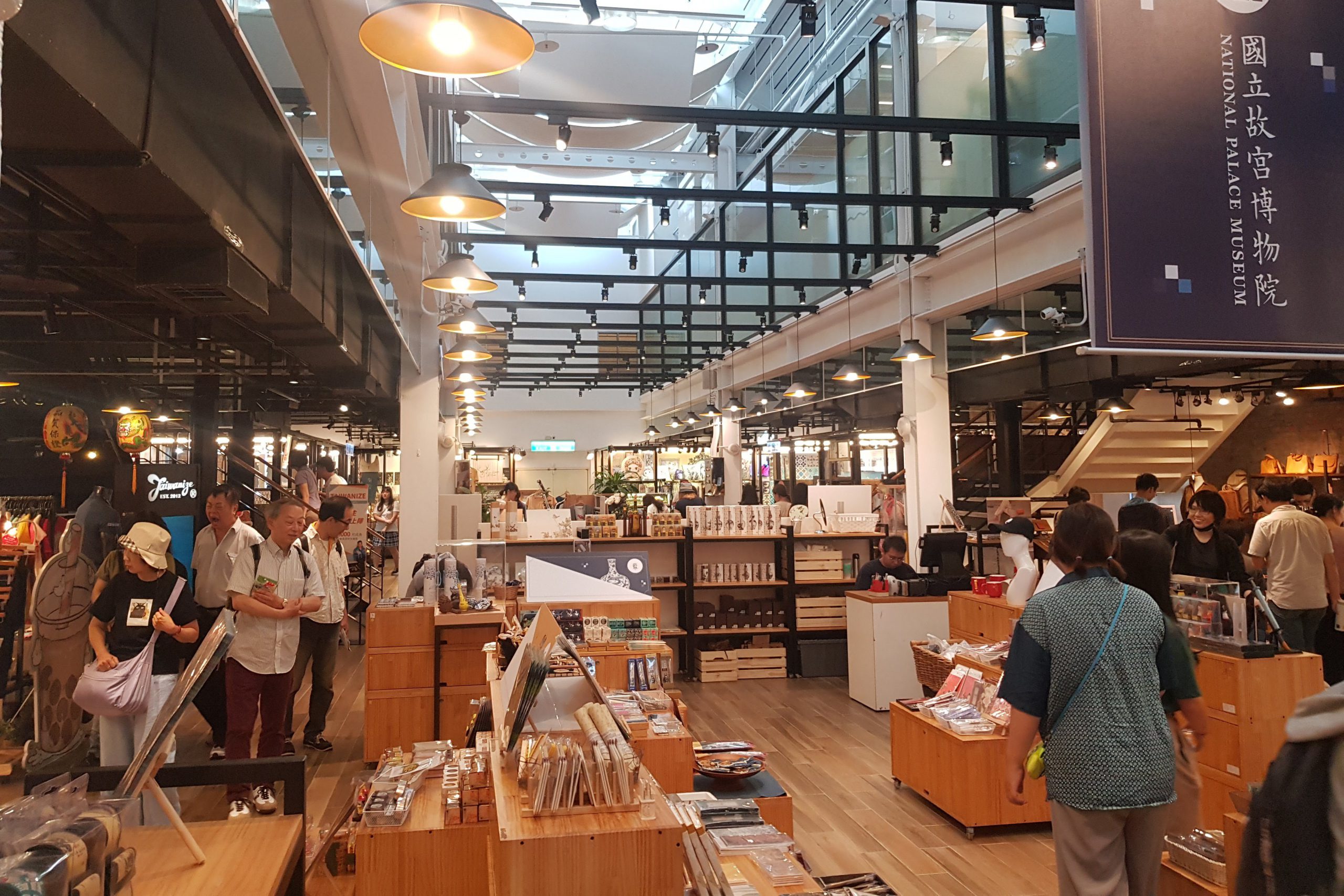 When it comes to buying gifts either for yourself or for loved ones, Taipei isn't short of options. If you're looking for exquisitely crafted quirky gifts, there are a few places where you can fill your boots.
The Red House in Ximending has two floors full of fine crafts of all shapes and sizes, from clothes, jewellery, ornaments, flattened glass bottles and many LGBT related gifts.
Both culture parks in Taipei are great places for gift shopping. The Huashan 1914 Creative Park has loads of permanent and pop-up shops selling a wide variety of quirky and unique gifts, including Taiwan's Wooderful Life, selling exquisite gifts for children. The Songshan Cultural and Creative Park includes a huge building with many gift shops including Design Pin, a shop selling gifts that have won many awards. The Eslite Spectrum mall, also found within this park, sells many beautiful crafts and gifts including shops where you can even make your own!
Yongkang Street has a dozen or so really cool and unique gift shops including Soya and Lai Hao, while is you're looking for tech gifts, then the Syntrend Mall is the place to visit. It also sells many beautiful non-tech gifts.
---
Go Outside on the 101st Floor of Taipei 101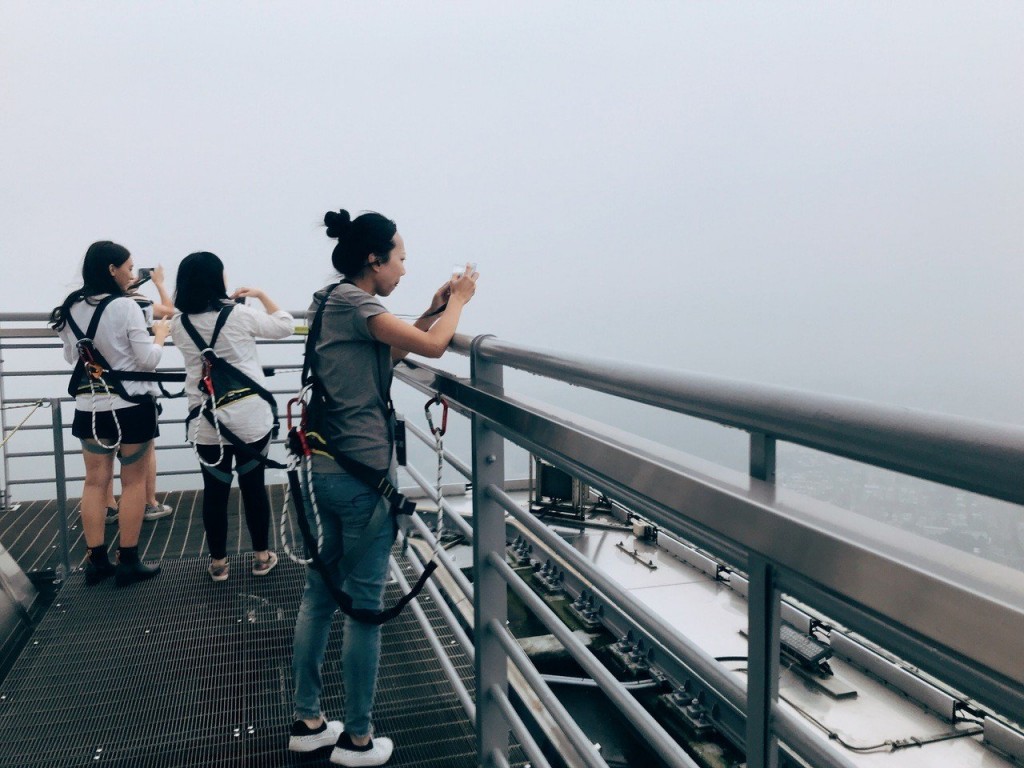 A relatively new addition to the Taipei 101 observation deck, this unique experience gives visitors the opportunity to access the external viewing platform at the very top of this iconic building.
Called Skyline 460 (the number refers to meters above sea-level), you'll have 50 minutes to take as many selfies as possible and you're free to walk around all four sides, although you'll be secured with a safety harness. The experience can only be taken at 15:00 each day, and is weather permitting. You'll also get access to the other floors of the observation deck after.
---
See Taiwan's Contemporary Dance Group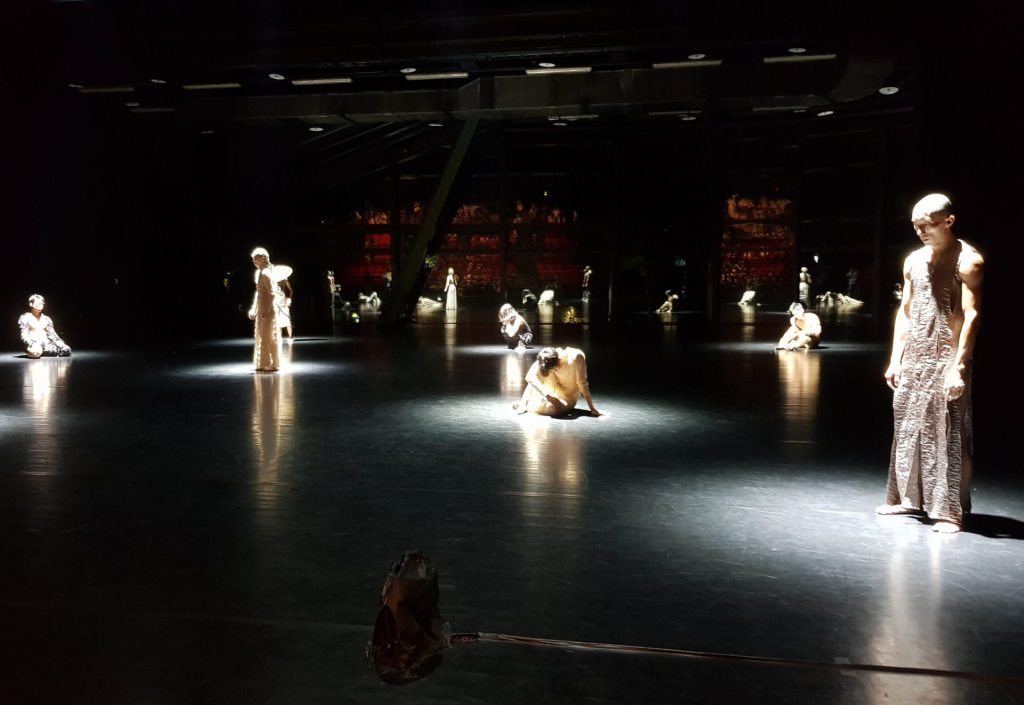 Cloud Dance are Taiwan's internationally recognised contemporary dance group who have performed all over the world including in London's Sadler's Wells Theatre. They usually perform a few times each year in Taipei, both at the National Theatre and their own performance theatre in Danshui, where they have a custom-built stage with and excellent sound and lighting system. At the end of the performance here, they'll even give you the opportunity to walk on stage for photos (like the photo above)!
Visit their events page to find out when they're next performing.
---
Visit a Poo Themed Restaurant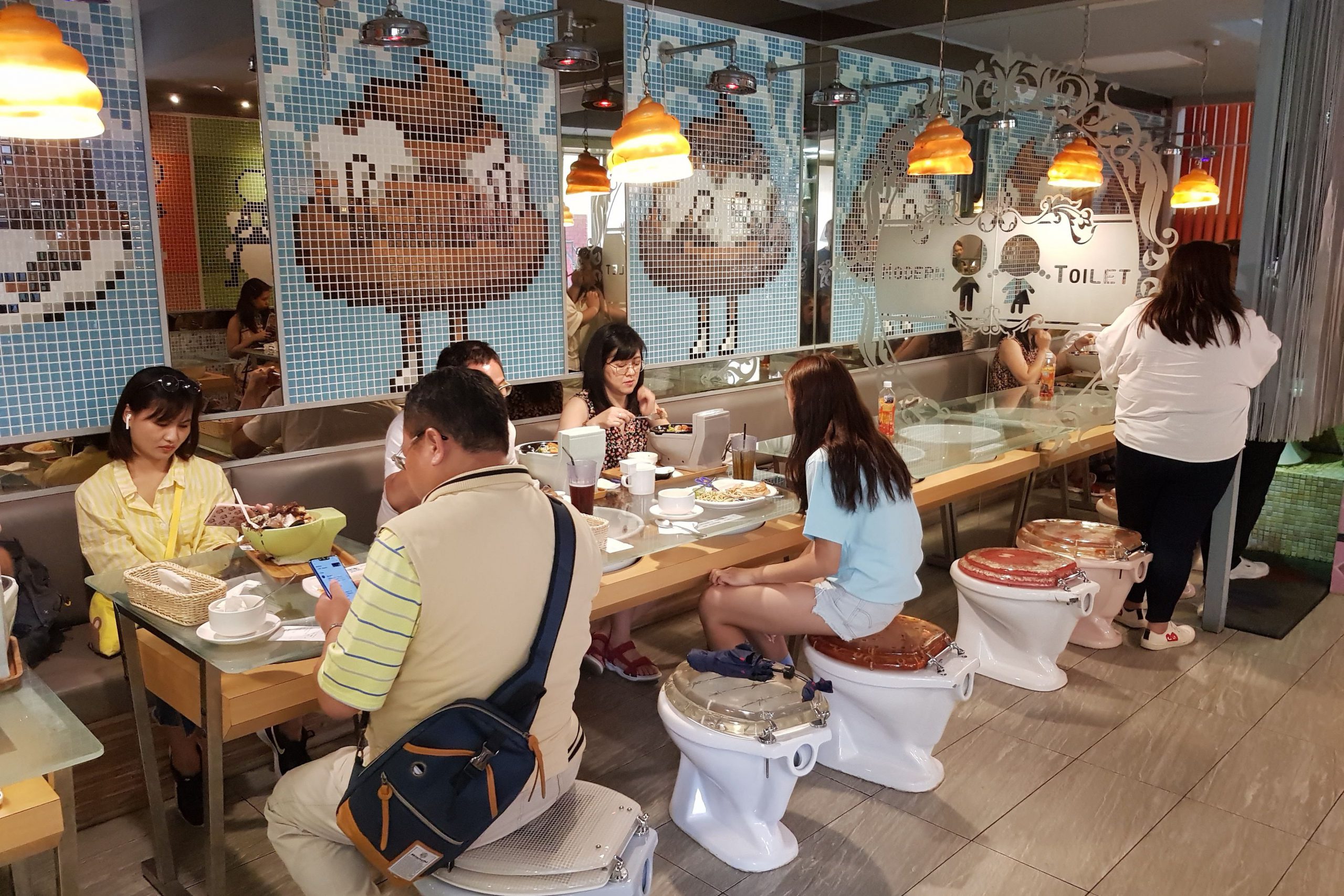 If you have children, then Modern Toilet is one of the funniest, most bizarre and unique restaurants I've ever visited. Their toilet-themed restaurant has toilets for seats, food served in mini toilets and poo-shaped food. There's even a button where you can 'flush for service'.
---
Take a Ride on a See-Through Crystal Cabin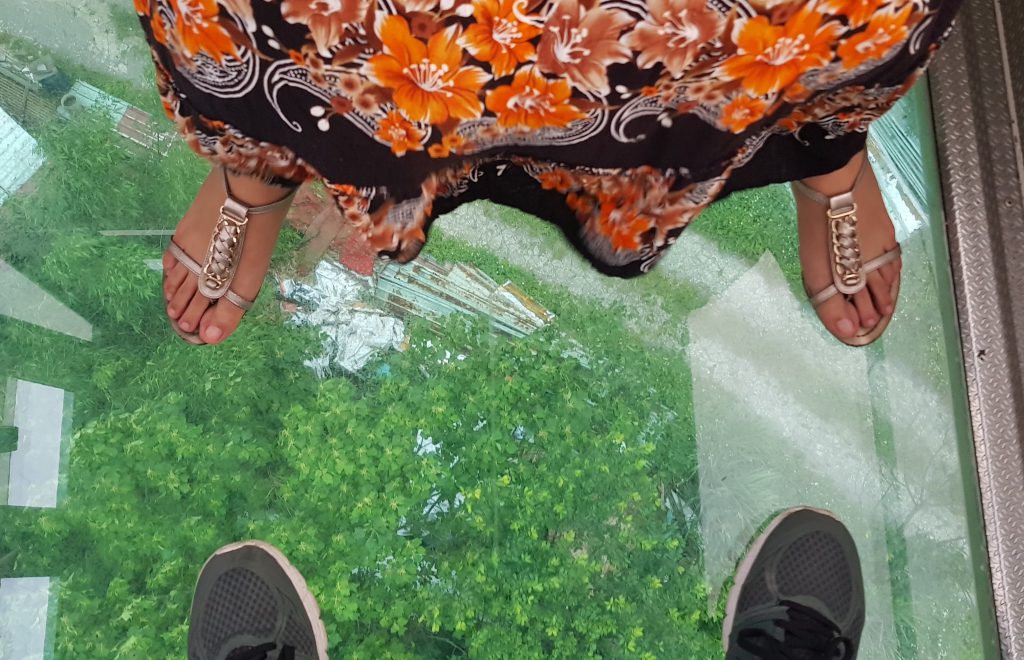 The Maokong Gondola is a fantastic cable car ride that takes you into the mountains and culminates at Maokong, known for producing some of the best tea in Taiwan. Around 1 in every 8 cable cars are entirely see-through – including the floor of the cabin! Probably not one for those with a fear of heights (although even I managed it, admittedly with very sweaty palms!). The gondola ride is also right next to Taipei Zoo, so both these make a great day out.
---
Chew on Some Betel Nuts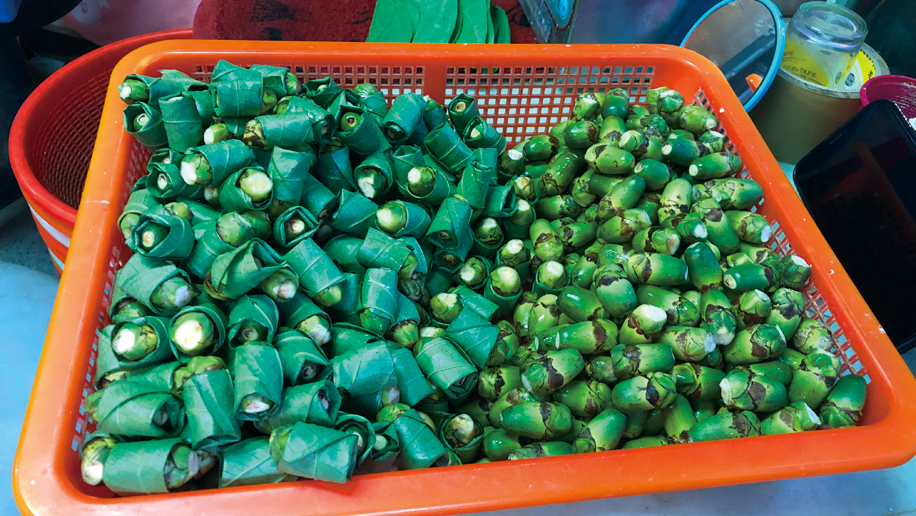 Betel nut palms grow all over Taiwan, and their nuts (or technically seeds) contain a mild psychoactive stimulant similar to caffeine and tobacco. Now I'm certainly no advocate of drug-usage, and these nuts are thought to be carcinogenic if used over prolonged periods, but for a one-off experience they're harmless enough.
You can find these wherever you see shops with blinking green, red, and blue neon lights that flash outside their entrances. You need to chew on them for a few minutes before spitting them out (and yes, they taste disgusting). The effects are similar to having a few too many coffees or red bulls.
---
Consume a First-Class Meal on the Restaurant Bus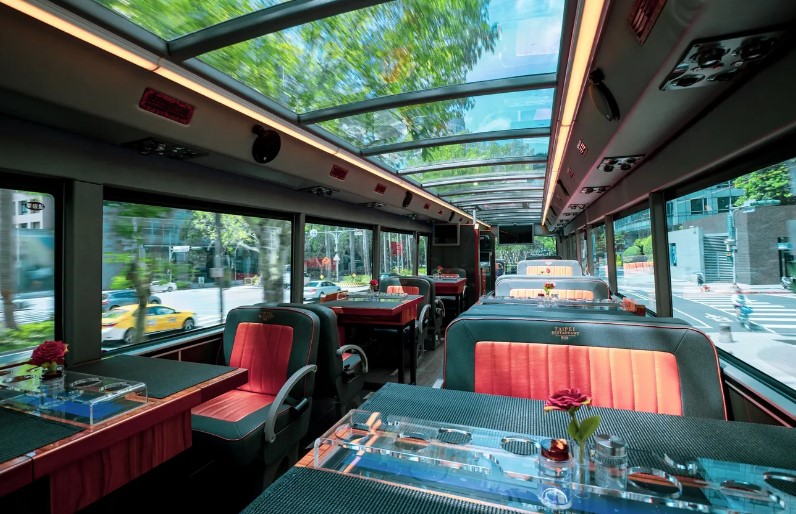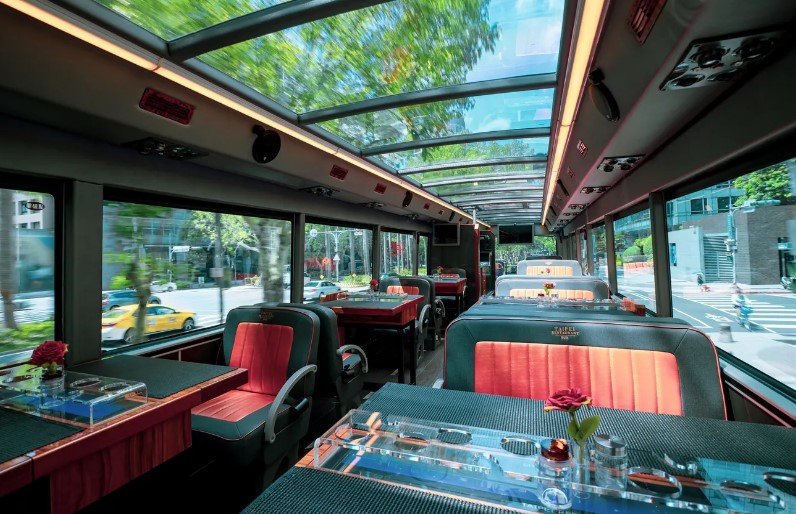 The Restaurant Bus is a unique experience in Taipei, giving you the opportunity to enjoy the sites of Taipei whilst savouring a 5-star gourmet meal designed by the chefs at the Grand Hyatt Taipei.
This luxurious custom-built bus rides travels through the modern Xinyi district and past sights such as Taipei 101 and the Sun Yat-Sen Memorial Hall. You can either dine during the day for an Afternoon Tea set, or during the evening for a 5-course dinner. Vegetarian options are also available.
---
Other Topics
---
Sip on Some Uniquely Crafted Cocktails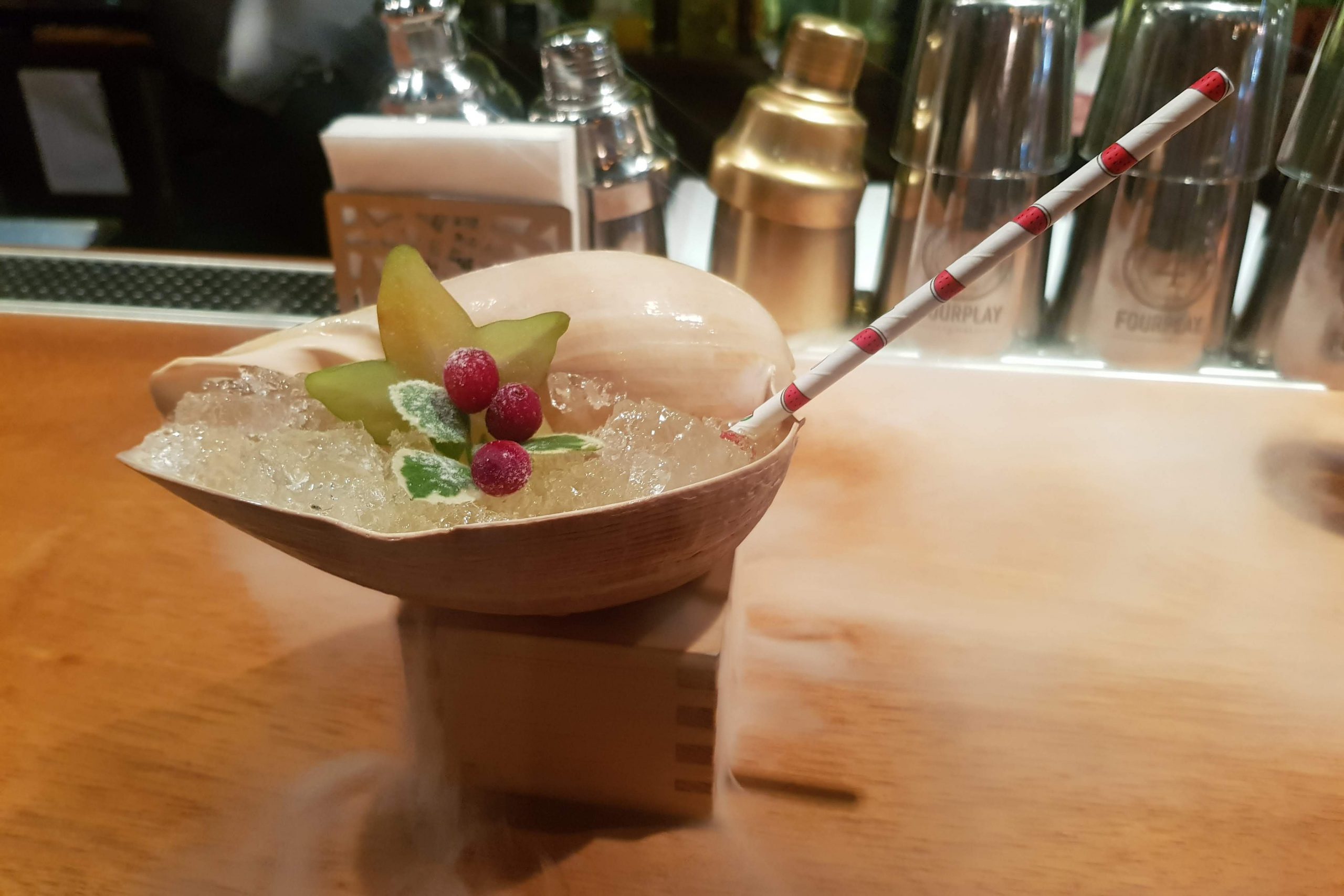 Taipei has dozens of cool cocktails bars mixing drinks in many shapes and flavours. The Indulge Experimental Bistro is arguably the best of these, having won some major awards and being recognised as one of the best bars in the world. Their cocktails are uniquely Taiwanese, containing local ingredients including rice wine and local teas and fruits.
Another highly unique concept I've never experienced before is found at Draft Land. Here, there is not a single mixologist on site. Instead, all the cocktails are pre-mixed and served via taps just like draft ales – hence the name. This gives customers an opportunity to sample many more cocktails than usual.
Probably the quirkiest cocktail bar found in Taipei is Hanko 60. Located in Ximending, this speakeasy bar is disguised as a cinema, and once inside, they sell movie and TV-themed cocktails which are served in vessels such as blood-bags or bags of popcorn. They may not be the best-tasting cocktails ever, but they certainly score highly in terms or fun-factor and quirkiness.
---
Take a Virtual Flight Over Taiwan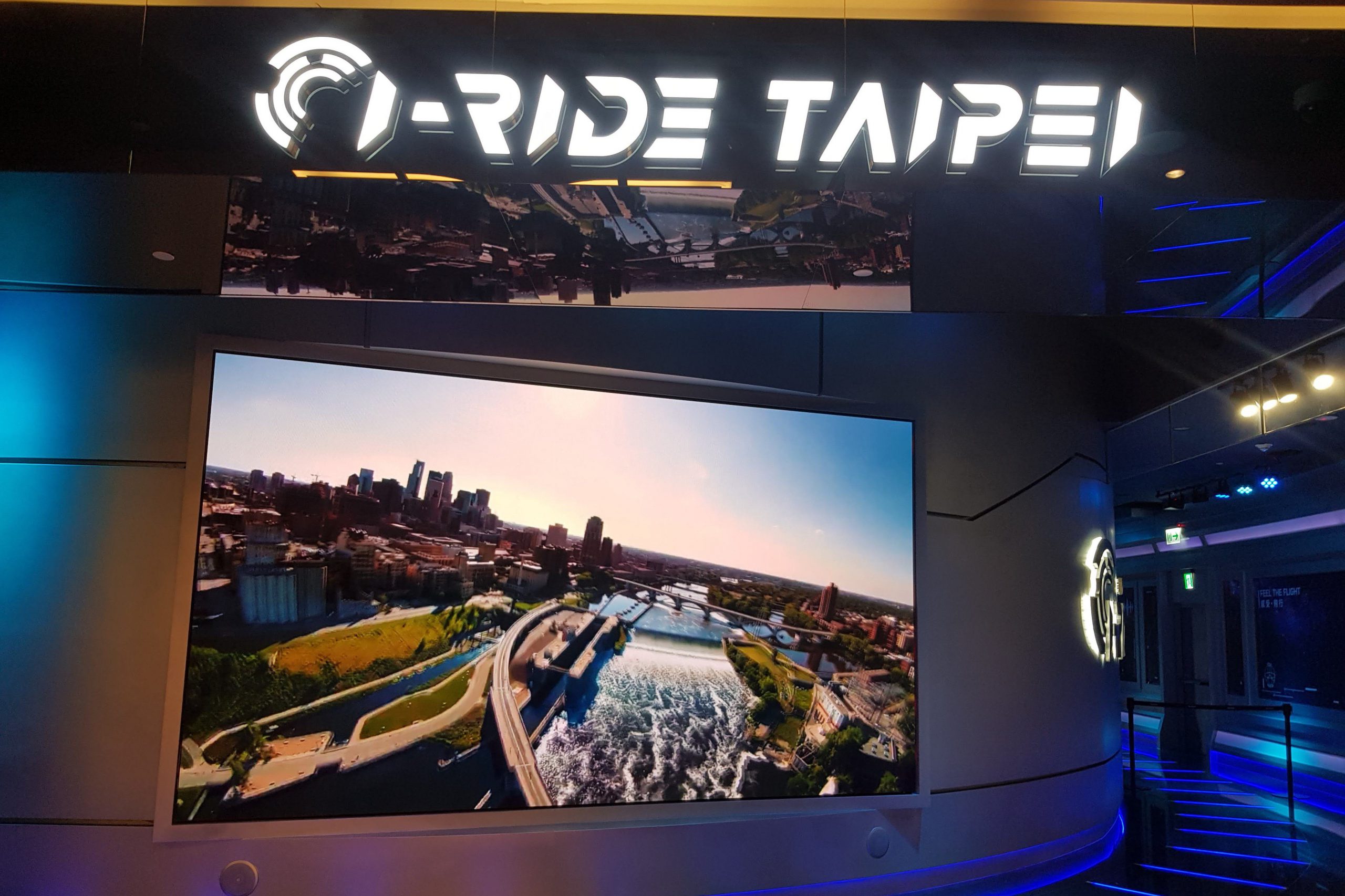 Found in the southern Breeze Centre within the Xinyi Shopping District, i-Ride Taipei is a fun 5D motion experience that takes you on a journey over either the USA or Taiwan. With seats designed to sway to the movements of the large curved screen, it even includes wind, mist and scent effects to bombard your senses as you travel over mountains and through valleys. The music has been specifically composed to match the landscapes in each scene.
---
Visit the World's Longest Indoor Slide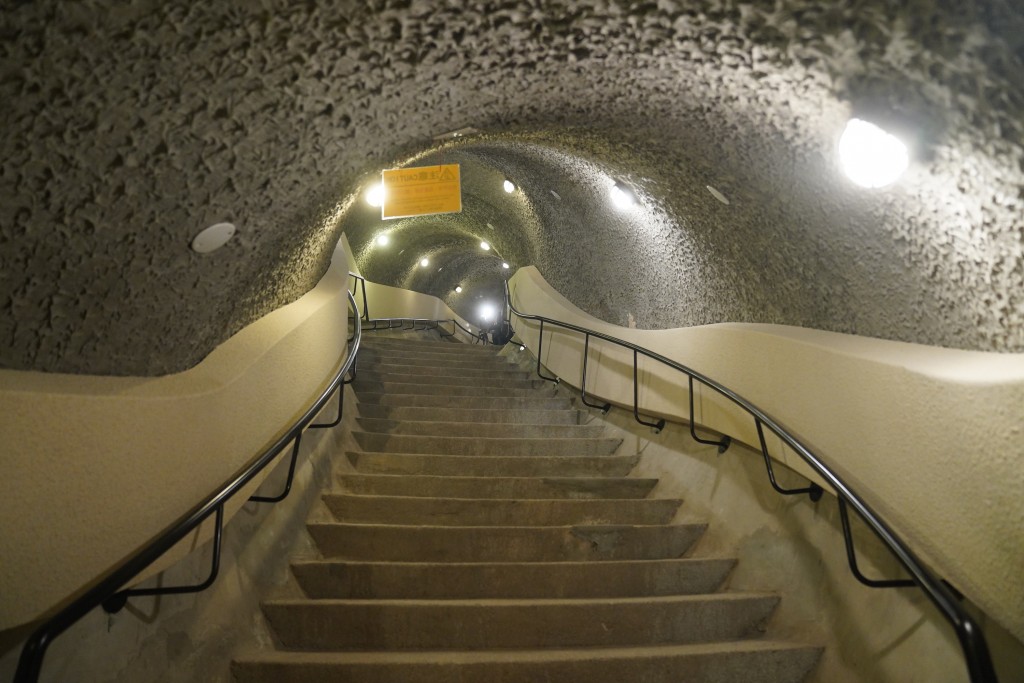 The majestic Grand Hotel was once the venue used to host any dignitaries or heads-of-state that came to visit Taiwan – Mandela, Thatcher and Eisenhower have all stayed here. In case of emergencies, a long underground passageway was built, which included an underground slide for a quick escape (I often giggle at the thought of the Iron Lady sliding down this).
For the first time, this is now open to the public, although unfortunately you're not actually allowed on the slide! I would also recommend visiting the hotel after, which is one of my favourite buildings in Taiwan.
---
Visit a Cool and Quirky Museum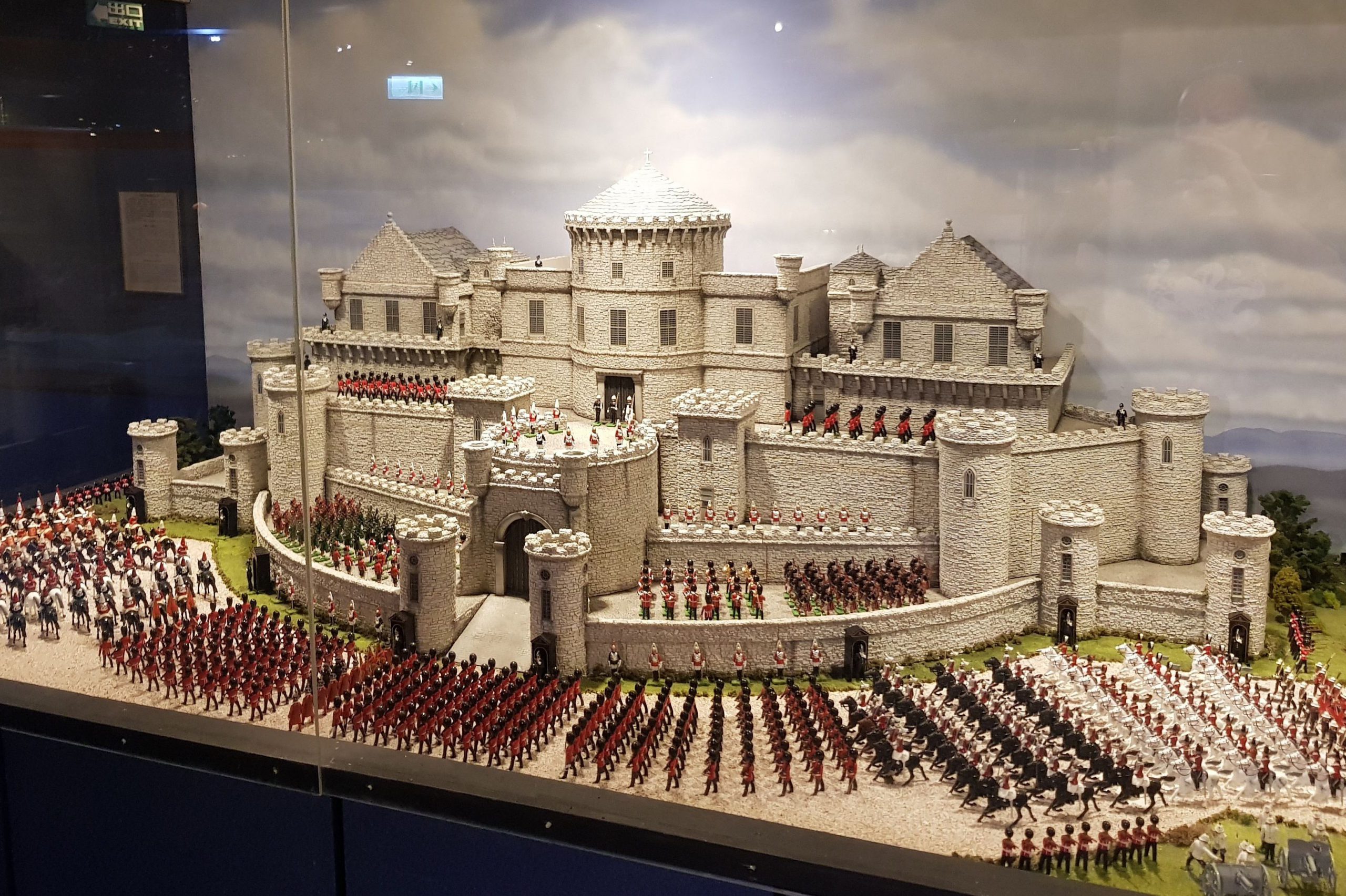 The Miniatures Museum of Taiwan is a fun and quirky museum for both adults and children, containing over 100 miniature models that have been crafted with incredible skill, care and precision. Models here include Victorian or Tudor English architecture, castles, ancient Rome and some highly detailed through-the-window scenes.
Other quirky museums found in Taipei include the Insects Museum, the Postal Museum and the Drinking Water Museum, which is a beautifully preserved relic to the bygone days of water filtration and purification.
---
See an Exhibition at a Cultural Park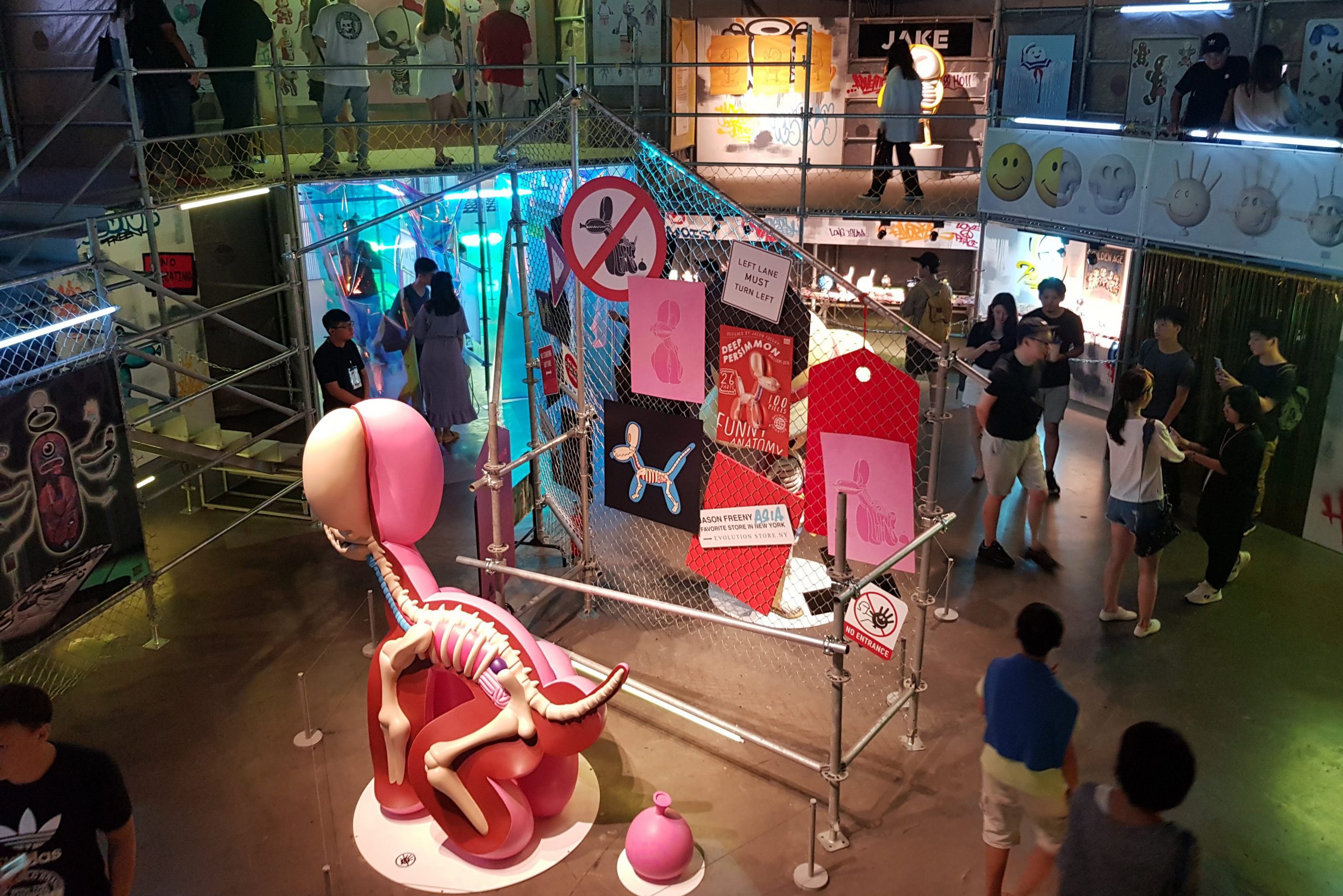 Both the Huashan 1914 Creative Park and Songshan Cultural and Creative Park have a number of warehouses that showcase a few excellent exhibitions every month.
These are usually art or character-based, and have recently included some international exhibitions including an exhibit of miniature works by Japanese artist Tatsuya Tanaka, Anatomy of a Toy (pictured), and the Art of the Brick, featuring some fantastic Lego-based art.
The exhibitions normally cost around NT$500 to enter, but they're definitely worth checking out if you're a fan of quirky art or character design.
Click here to see what's on at Huashan
Click here to see what's on at Songshan
If you have found the information on this page helpful, please take a minute to share this post by clicking one of the links below. Your support would be greatly appreciated :)