Taipei has a lot to offer for visitors with a limited budget. There are many free or cheap things to do in and around the city, from exploring temples and historical sites to visiting one of the many cheap museums.
---
Book a Free Half-Day Guided Tour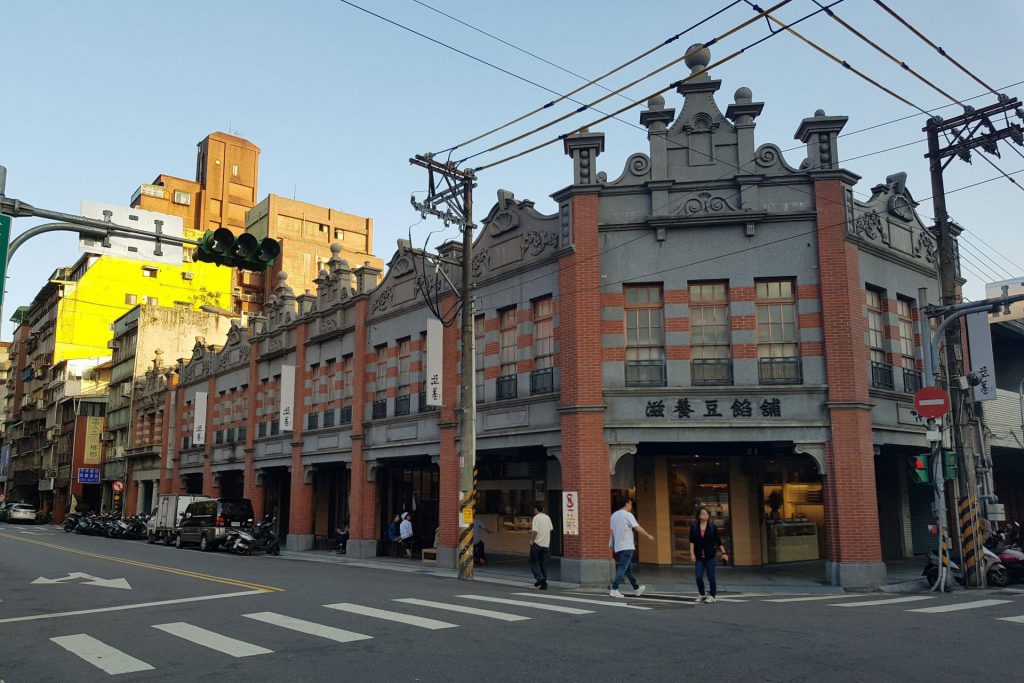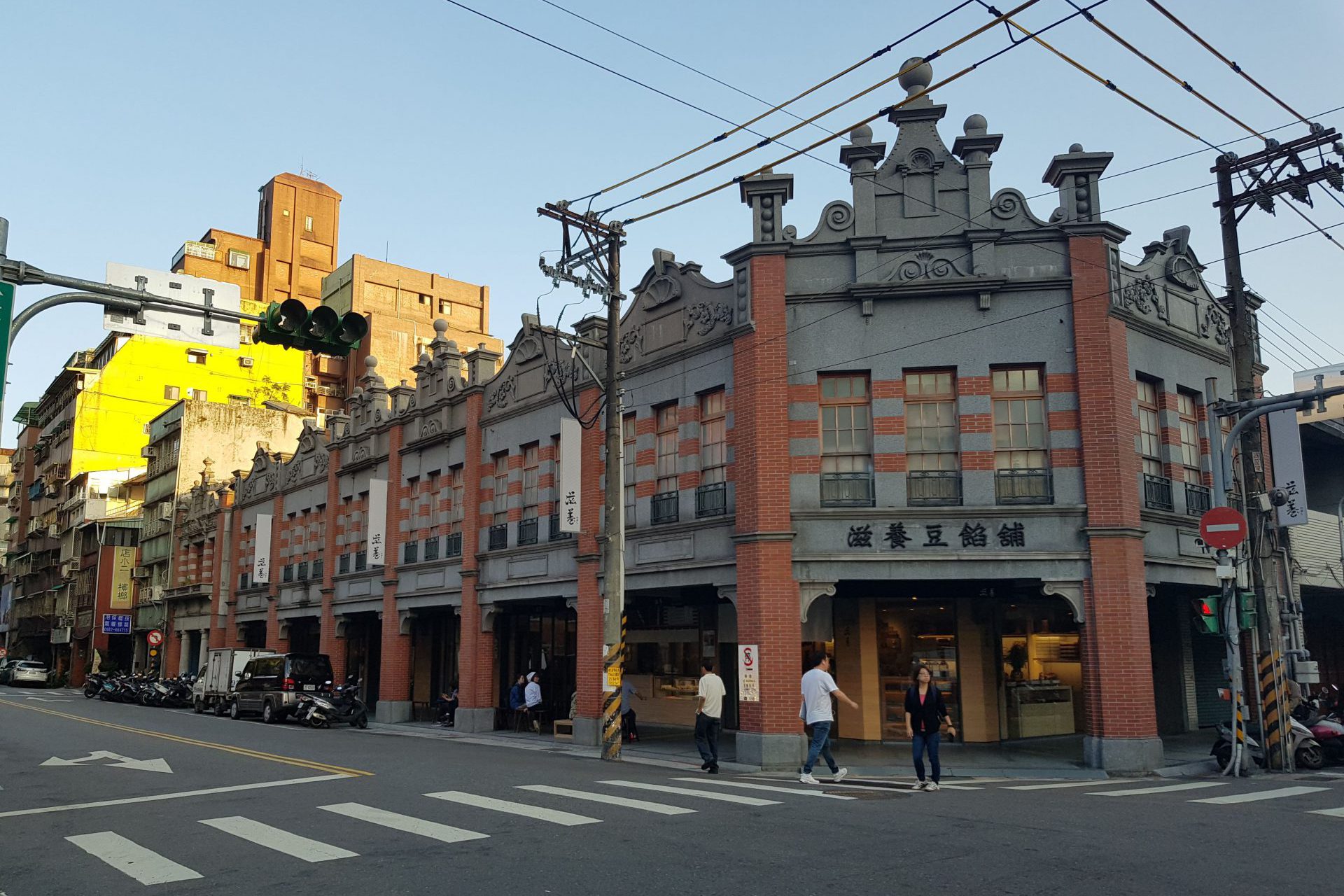 | | |
| --- | --- |
| Price | Free but with tip for guide |
There are two completely free half-day guided walking tours aimed at teaching visitors about the history of Taipei.
The Golden Age tour is centred around the Datong district, one of the oldest parts of the city. This 3 hour afternoon tour takes you to the North Gate, the old Post Office, Tianma Tea House, the Xiahai City God Temple and finishing at Dihua Street, the oldest street in Taipei where you can explore by yourself and try some cheap dried snacks.
The Historic Route is a 2.5 hour morning tour, taking you around some historically significant landmarks in the Wanhua district. You'll visit Longshan Temple, Bopiliao Historical Block, Ximen Red House and the Presidential Office Building, and culminating at the majestic Chiang Kai-Shek Memorial Hall.
Although both these tours are free, you will be expected to give the guide a tip of at least NT$100.
---
See the Street Art and Performers in Ximending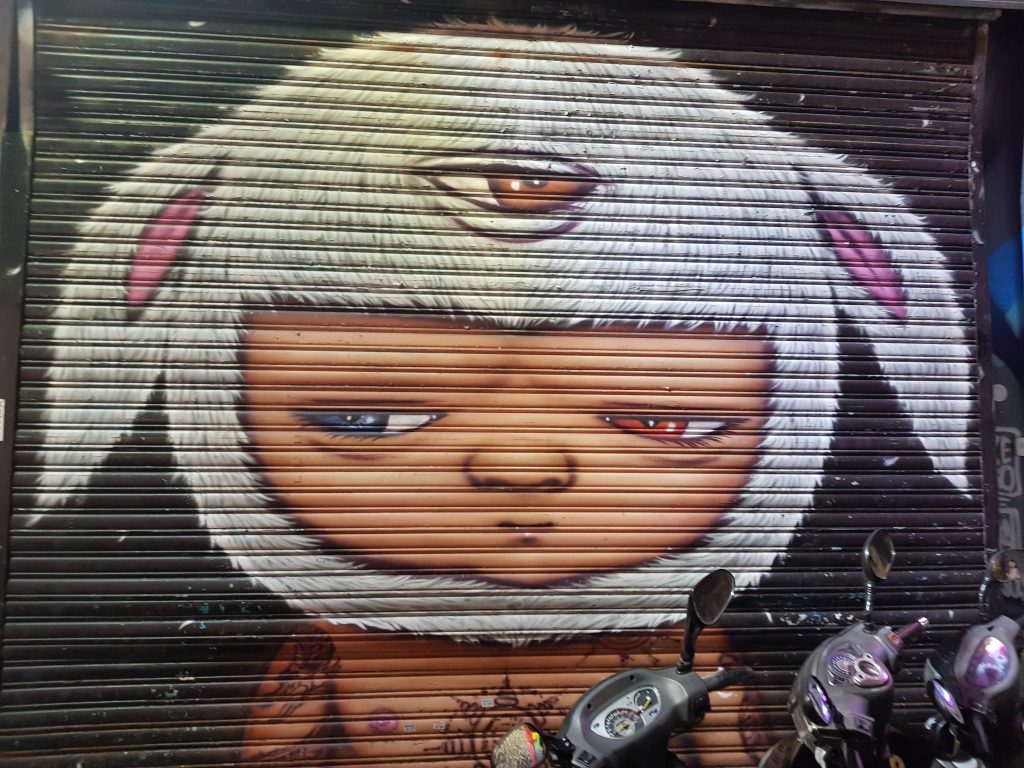 The Ximending Shopping District is one of the most vibrant areas in Taipei, and tucked away down many of the alleyways here you'll find the coolest street art in Taipei. There are over a dozen unique creations found on walls, huts and gates – I've added a map of where in find them all in my Ximending post.
Ximending is also the best spot to see street performers, with dance groups, musical acts and even artists creating some unique designs.
The district also has many cheap food stalls, including Ay Chung Flower Rice Noodles, which costs only NT$60 for a bowl of filling wet noodles.
---
Take a Tourist Shuttle Bus to Yangmingshan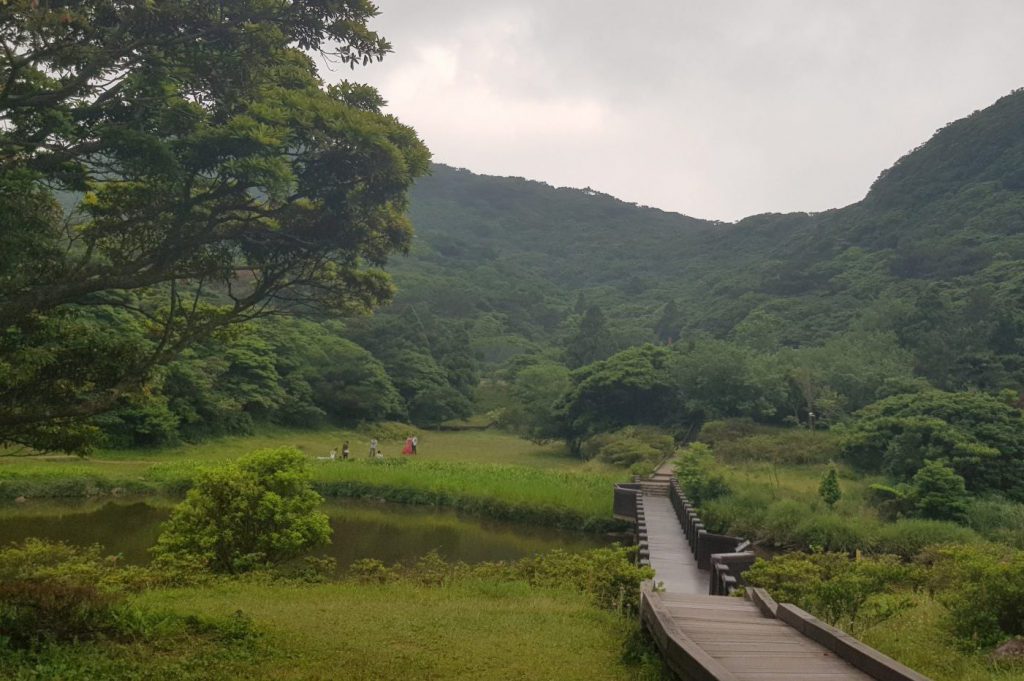 If you're interested in visiting the more rural side of Taipei, then the Yangmingshan National Park is your best bet.
Residing on Taiwan's tallest dormant volcano, the area have many steaming sulphur deposits, valleys, lakes and waterfalls.
If you take the MRT Red line to Beitou, then change here for Xinbeitou, you can first have a wander around this beautiful area first – which is full of hot springs including Thermal Valley.
You can then take one of the Tourist Shuttle Buses to Yangmingshan, which is must cheaper than the guided tour buses that travel there. These leave every 40 minutes or so from Beitou Park (where the Hot Spring Museum is) and stops off at a few places in Yangmingshan. You can use your EasyCard for payment.
---
Spend the Day at Taipei Zoo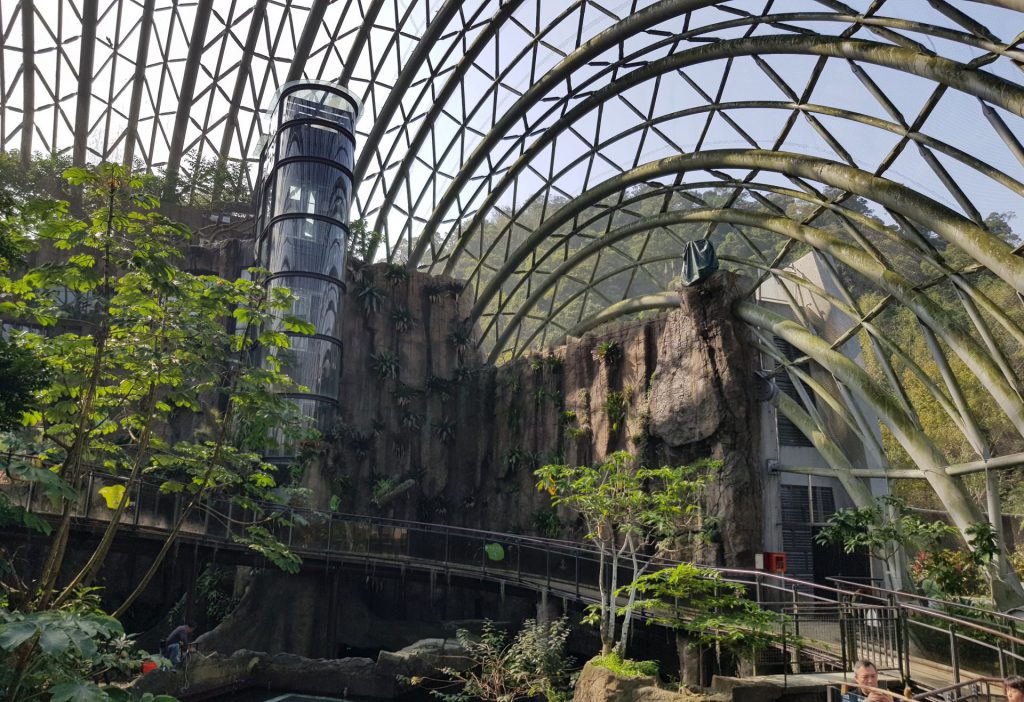 | | |
| --- | --- |
| Price | NT$60 plus NT$35 for MRT |
Taipei Zoo is not only one of the largest and best zoos in Asia, but it's also a very cheap day out.
With several zones and a huge variety of animals, the zoo is well-designed for both visitors, and most importantly the animals. Of course there are the giant pandas here, and many other exotic beasts from all over the world including penguins, elephants, monkeys, koalas and giraffes.
Other areas include the reptile house, a huge aviary filled with birds, and the very impressive Pangolin Dome, a large glass structure filled with animals of the rain forests.
---
Rent a Free Vintage Costume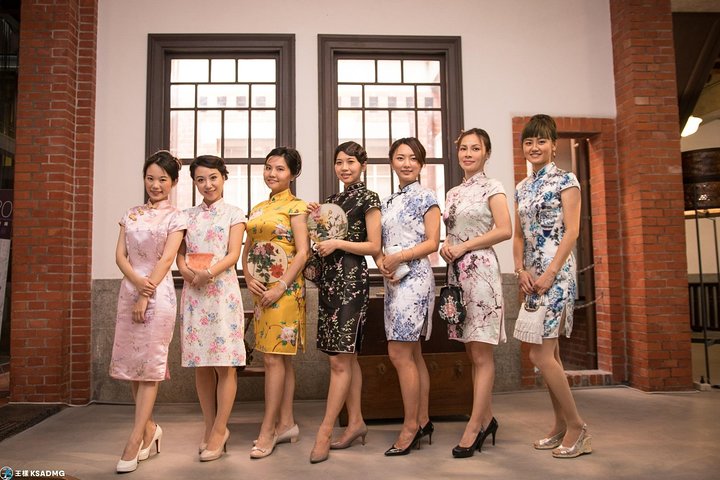 | | |
| --- | --- |
| Price | Free (deposit of NT$1,000) |
The visitor centre at Dadaocheng, one of the most historically significant areas in Taipei, is now offering a free vintage costume dress-up experience, allowing tourists to wear some of the beautiful satin outfits from the 19th century.
Costumes can be reserves online between 11 – 31 days in advance, and they'll also allow walk-ins if there are costumes available. You can even make use of the vintage tea shop at the centre to get some memorable snaps.
---
Visit a Memorial Hall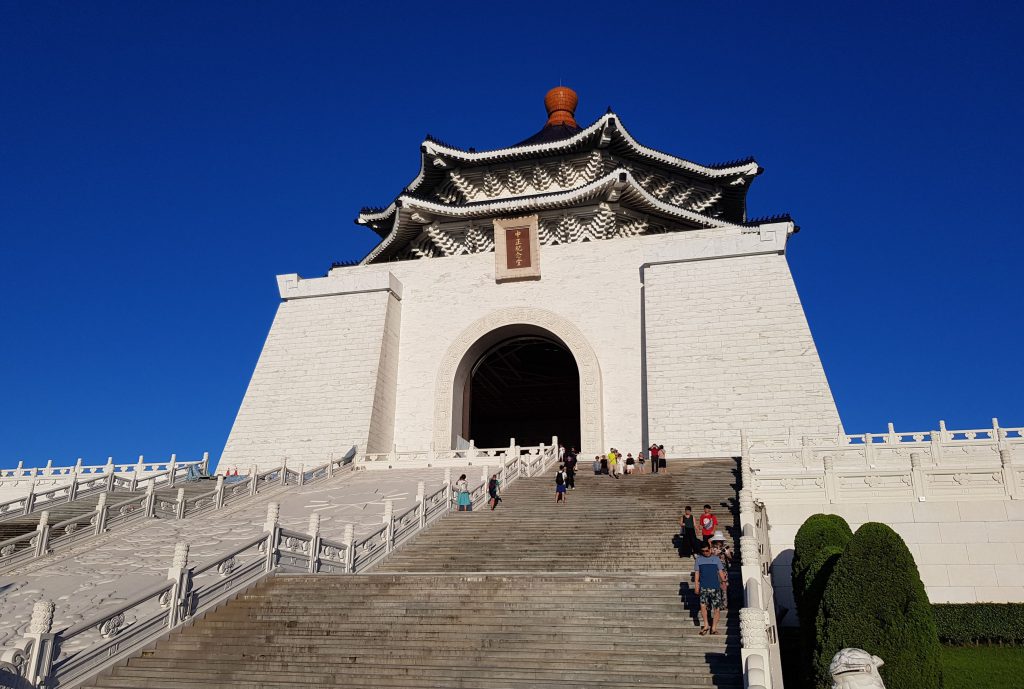 Both the Chiang Kai-Shek and Sun Yat-Sen memorial halls in Taipei are essential attractions in visit during your trip to Taipei regardless, yet they're also completely free.
The Chiang Kai-Shek Memorial Hall resides on Liberty square, a huge area which is also home to the impressive Gate of Integrity, two performance halls and many beautifully landscaped gardens including a trail that goes around the memorial hall featuring flora from all around Taiwan (if you're here in spring you'll also see cherry blossom from Taiwan and Japan).
Inside the hall, there are a couple of free museums, one detailing the life of Chiang Kai-Shek, and a number of excellent free art galleries. Also don't forget to catch the change of guard and flag-raising ceremonies.
After your visit here, you could grab a bite to eat at Jin Feng Braised Pork Rice, a very cheap yet delicious local place that's 5 minutes from Liberty Square.
The Sun Yat-Sen Memorial Hall may not be as vast, but it's still a huge area to walk around and is the best spot in Taipei to get some snaps of Taipei 101 from the gardens here.
Found within the hall is a museum about Dr Sun, and several galleries featuring art and calligraphy, including the Chungshan National Gallery, which often holds significant national and international exhibitions. There is also a change of guard ceremony on the hour every hour.
---
---
Go Bargain Hunting at a Day or Night Market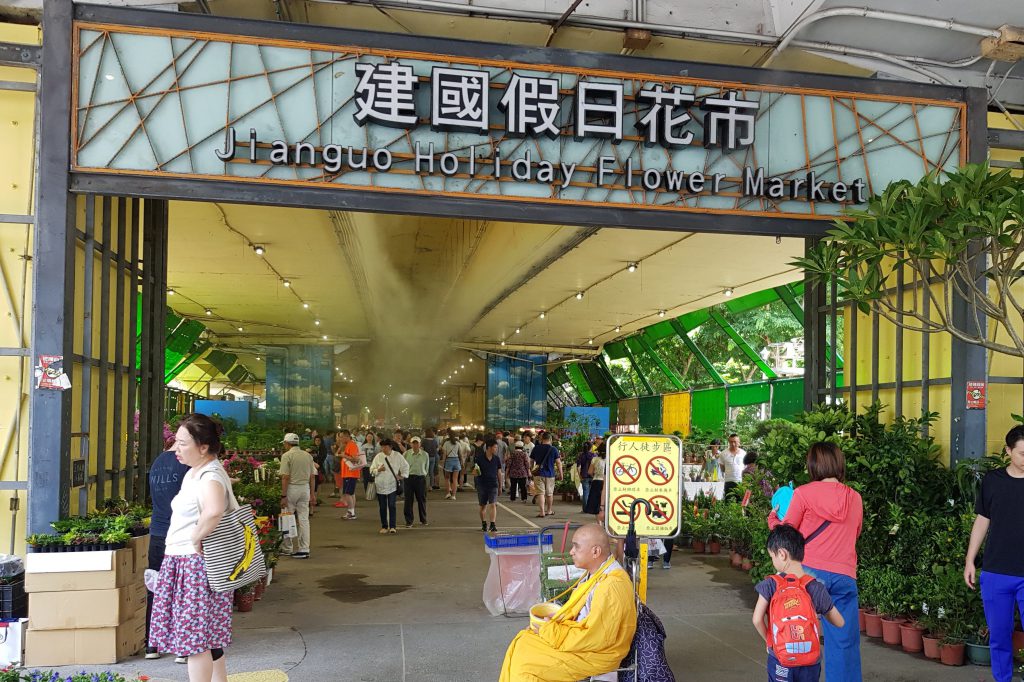 Night markets are a great choice if you're on a budget, having many cheap food stands and stalls selling some nice bargains.
Shilin is the most touristic night market in Taipei, so you'll find prices here slightly inflated. However, if you visit one of the locals' favourite night markets you'll pay next to nothing for some superb flavoursome food. Raohe, Linjiang Street, Nanjichang and Ninxia night markets have a wealth of cheap food places, including many found on the Michelin Guide for street food. Click here for the locations of all of these food stands.
If you're in Taipei over the weekend, then there are a some great day markets you should check out too. The Expo Farmer's Market, and the Jianguo Flower and Jade Markets (both adjacent to each other) are worth checking out.
---
Be at One with Nature in a Garden or Park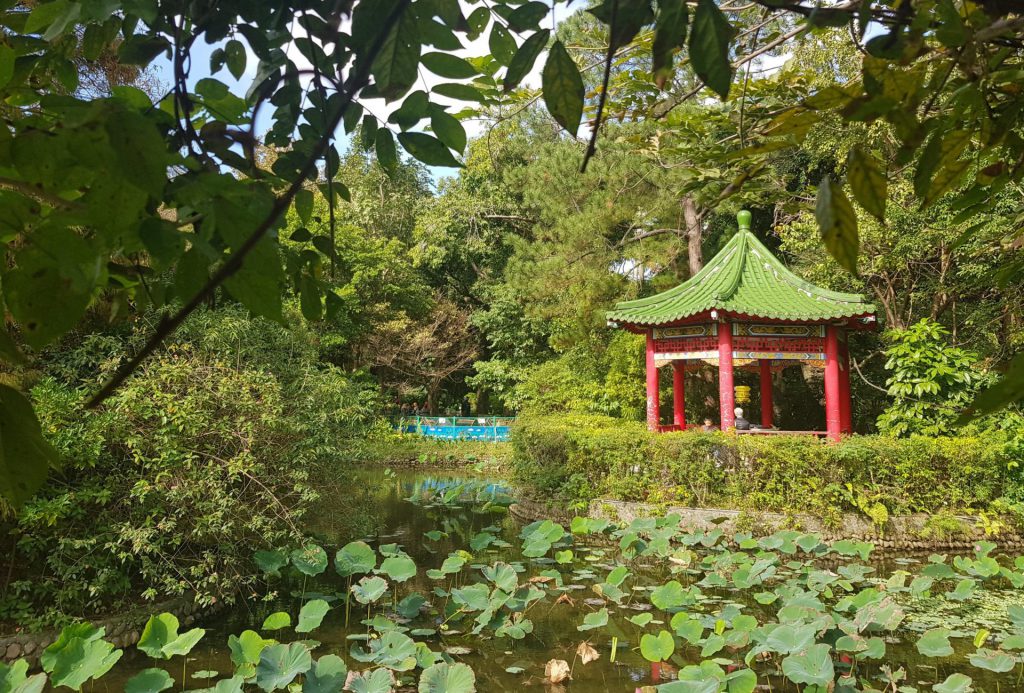 One of the nicest gardens to take a stroll in Taipei is the Taipei Botanical Garden. With over 1,500 species of plants here, the garden has been well-designed and even has a couple of free museums on site.
Another beautiful place for walking is the Chiang Kai-Shek Shilin Residence, which has many acres of beautiful gardens, and if you're visiting in the spring or autumn, the gardens will be in full bloom. Although the residence building itself costs NT$100 to enter, all the gardens and out-buildings are completely free.
My favourite, and by far the largest park in Taipei is Daan Forest Park. You could easily spend many hours here, especially at the lake which is teeming with wildlife, including many bird species, turtles and squirrels. If you're at the park during October, there's even a free Jazz Festival there.
The most important park in Taipei is the 228 Memorial Peace Park, which is the most beautiful park in the city and an important reminder to one of the darkest periods in Taiwan. The park also has a small museum (only costing NT$20) dedicated to helping people learn and reflect about the period known as White Terror.
---
Cycle to Danshui to See the Sunset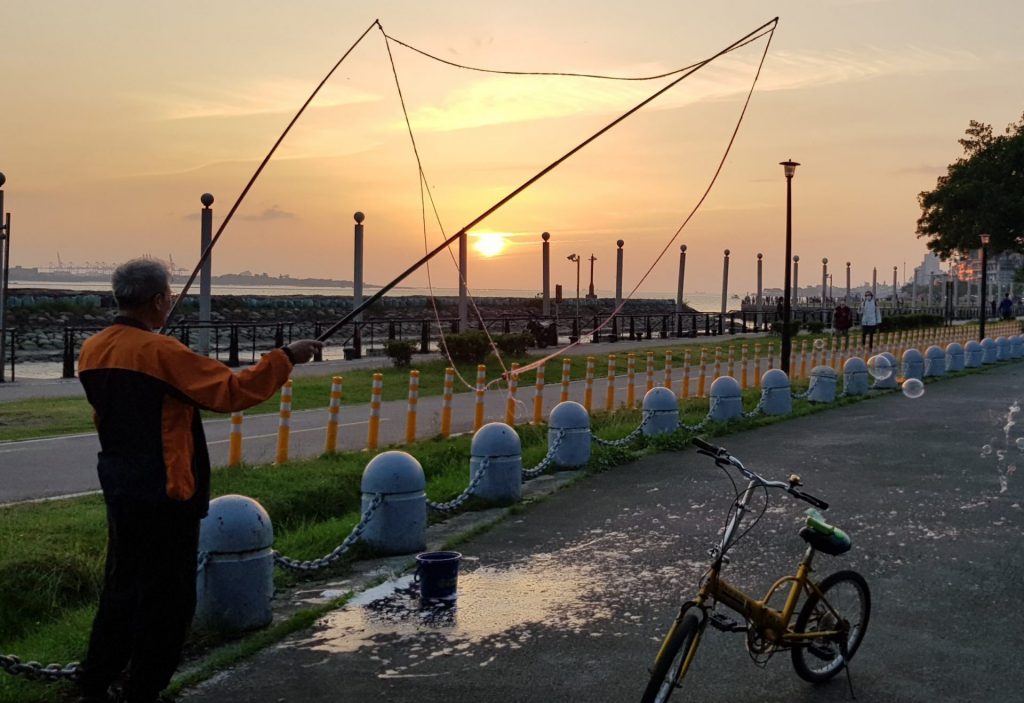 | | |
| --- | --- |
| Price | NT$45 for 2.5 hour YouBike hire |
Taipei is a perfect city for getting on your bike and exploring, especially around the rivers, which have many dedicated cycle paths and riverside parks.
One of the best routes is a 18 km ride from Datong to the west of the city to Danshui in the north.
You can start off in the morning in Dadaocheng, one of the oldest neighbourhoods in Taipei. There are many cheap food places and markets here to get your fuel levels up. There are YouBike stations found next to Dadaocheng Wharf, or you can rent a bike from a local bike rental shop.
If you do chose to get a YouBike, ensure you register online first – see my post for further details. The journey should take you around 1 – 2 hours so should cost you well under NT$50.
Along the way to Danshui you could also make a couple of minor detours and visit the Baoan and Confucius Temples, or the Guandu Nature Park. You'll also cycle next to the beautiful Mangrove Nature Reserve close to Danshui.
Once at Danshui, you can enjoy the riverside walk there, grab some cheap bites, and stay for the sunset, which is magnificent. If you still have any energy left, you could even cycle to Fisherman's Wharf.
---
Visit a Cheap Museum or Art Gallery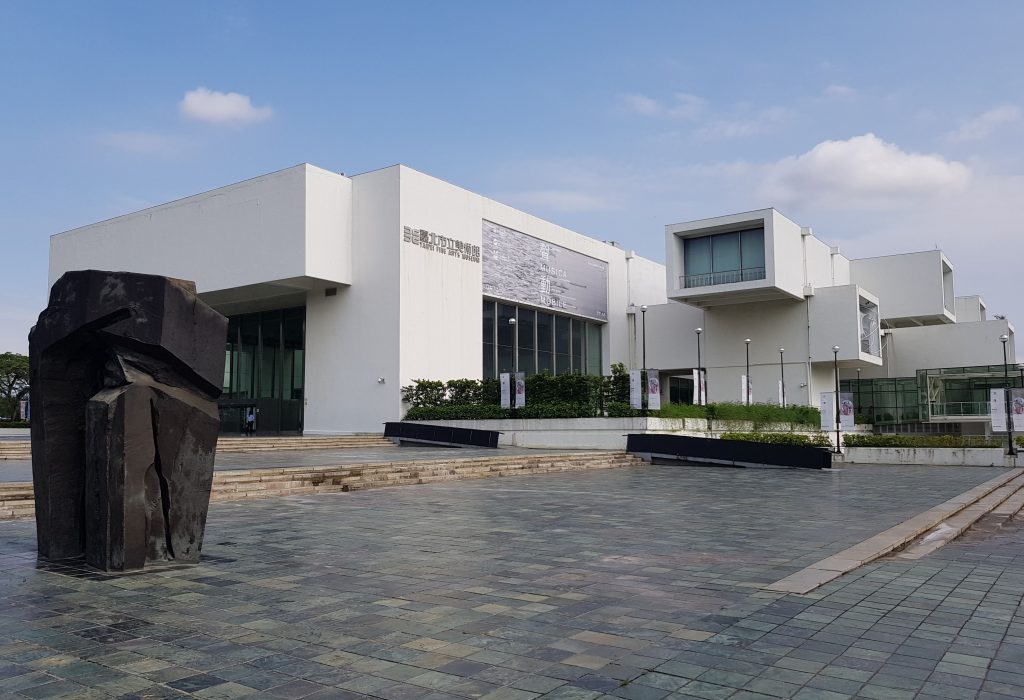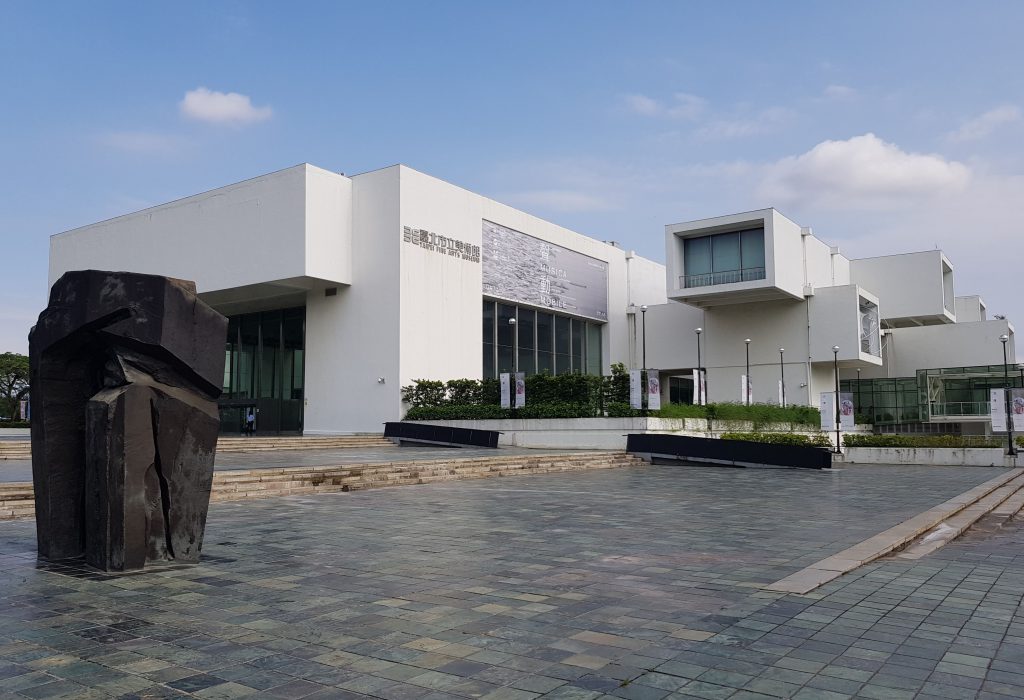 | | |
| --- | --- |
| Price | Between NT$10 and NT$50 |
Taipei has loads of art galleries and museums which are not only excellent places to visit, but they're also extremely cheap. The best of these are:
---
Go Hiking in the Mountains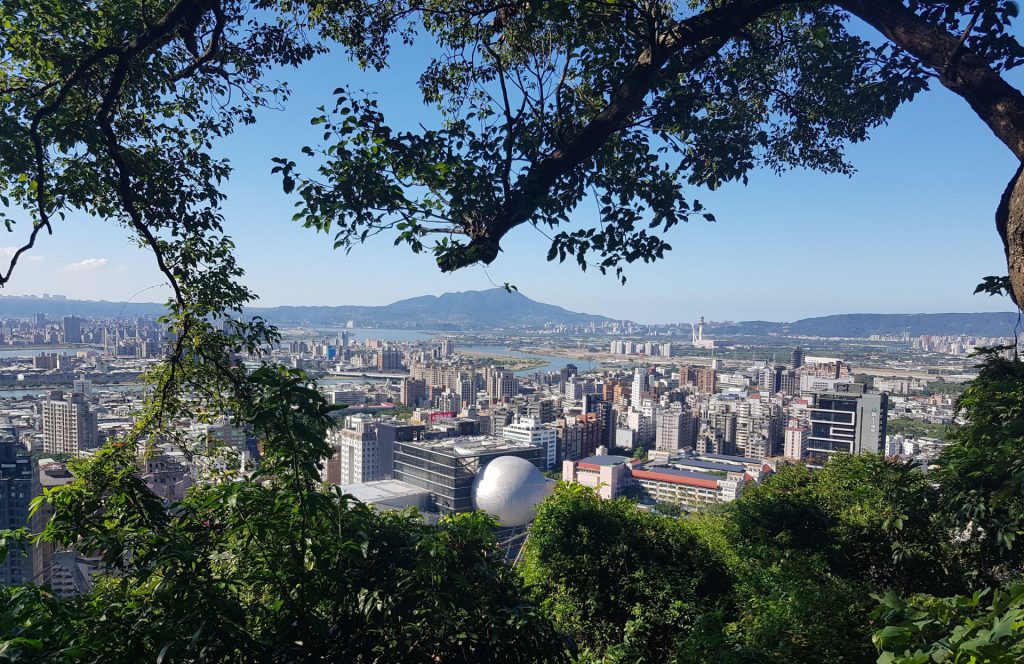 Taipei is within closes proximity to many great hiking routes offering fantastic views of the city.
One of the most popular hiking trails is the Elephant Mountain Trail. This short and easy hike offers stunning views of Taipei 101 and the surrounding cityscape. The trail is well-maintained and easy to follow, making it a great option for first-time hikers, although I would recommend going early to avoid the crowds.
One of the lesser-known, and therefore quieter trails is found just north of the Danshui river. The Jiantanshan Trail is another easy hike that has many trails and offers views of both Taipei city to the south and Shilin to the north. The trail is also close to the Grand Hotel, Martyrs' Shrine and Shilin Night Market.
Another of my favourite hikes is Tiger Mountain. If you start off at the Songshan Ci Hui Temple, there is a nice forest walk that leads to the Hushan Hiking Trail, which also has some great views of Taipei 101.
If you don't mind traveling slightly further afield, then the Neihu district has a few nice hiking trails with small waterfalls including Yuanjue Falls.
---
Other Topics
---
Admire a Beautiful Temple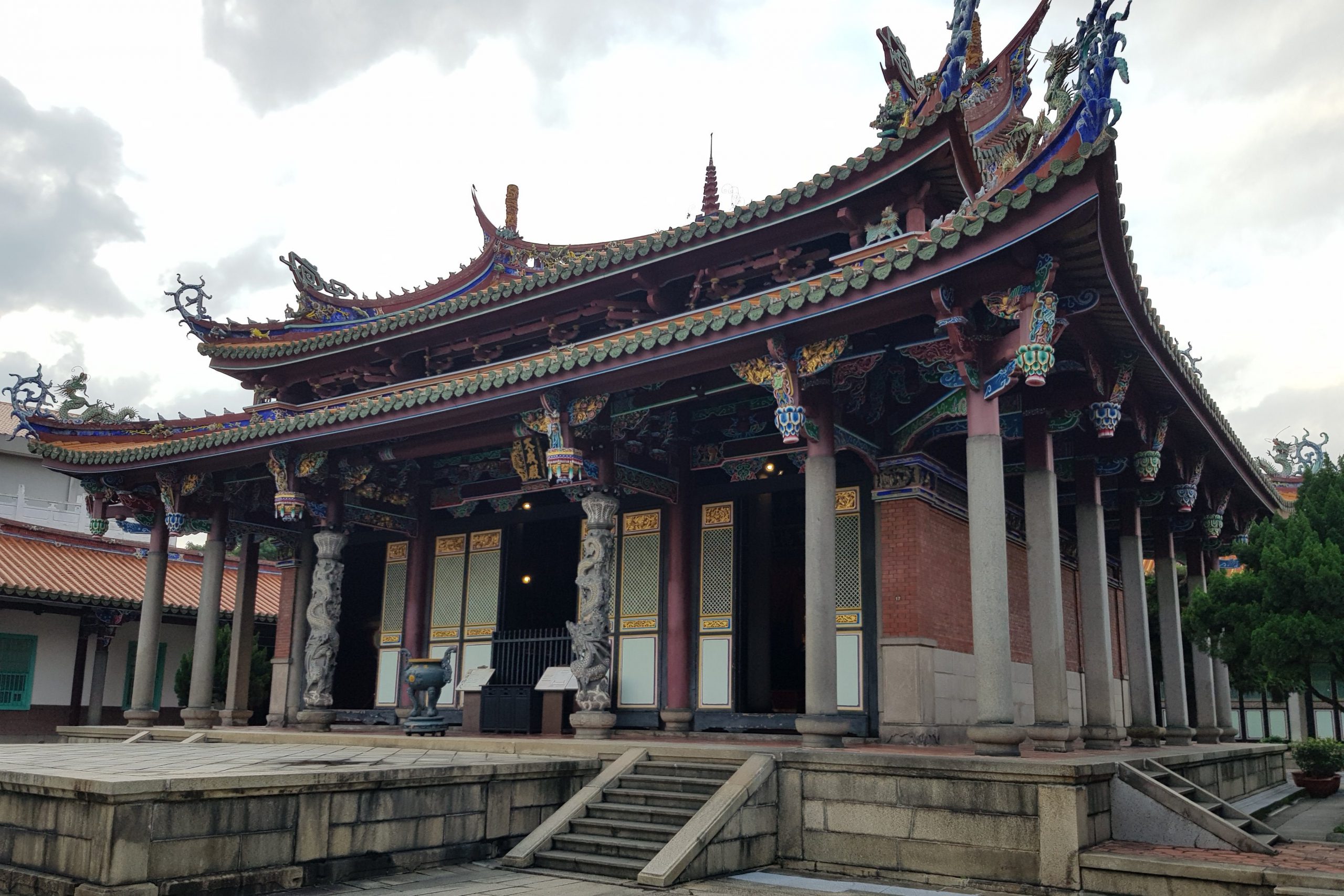 Longshan Temple is probably the most famous temple in Taipei, and therefore one of the most touristic, but it's undoubtably worth a visit, especially is it's within walking distance to Ximending and also close to the Bopiliao Historical Block and Huaxi Street Night Market. The temple itself is rich in history and one of the most ornate buildings in Taiwan.
The Dalongdong Baoan Temple is another old and beautifully preserved structure that is UNESCO recognised, and is one of the most sacred temples in Taipei. It is also directly adjacent to the Confucius Temple, which may not look as spectacular of some other temples, but it has a beautiful courtyard which has a real sense of calming.
Built relatively recently compared to other temples in Taiwan, the Hsing Tian Kong Temple is still one of the most sacred and important temple in Taipei, being visited by roughly 10,000 worshippers every day.
---
Stroll Around the Huge NTU Campus
The National Taiwan University is considered the best university in Taiwan, and has a huge campus that offers many lovely walks through gardens, lakes and many unique buildings.
At over 1.6 km2, there are also a number of museums which are free (or very cheap) to enter, including the Museum of Anthropology and the Agricultural Exhibition Hall, and a number of cafes you can use to take a break for a while.
If you leave the campus to the south-west, there is Gongguan Night Market about 5 minutes from here so you can grab a cheap bite to eat after.
---
Grab a Cheap Coffee at a Café or 7-11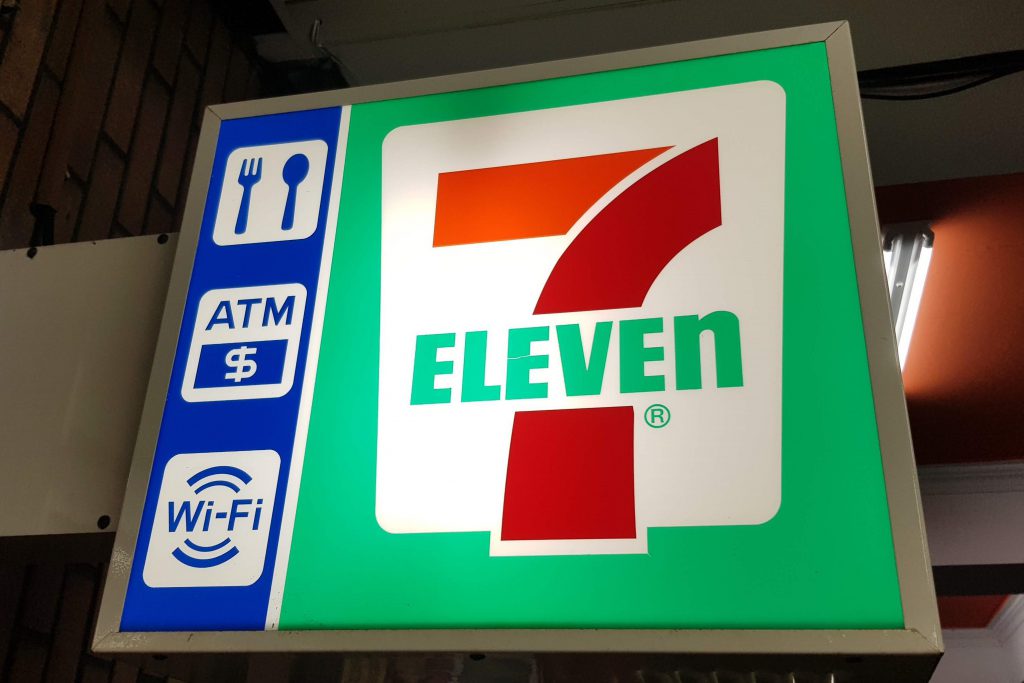 | | |
| --- | --- |
| Price | Between NT$35 and NT$80 |
If you're seeking a cheap but tasty espresso-based coffee, Taipei has a few nice options where you can pay less than half the going rate for one.
One of the most popular coffee chains in the Taiwan is Louisa, with hundreds of cafes in Taipei alone serving high-quality yet cheap coffee (as well as tea, cakes and breakfast snacks).
Another nice place for a cheap beverage is Yolo's Café. Much like Louisa, it sells coffees, teas and breakfast snacks although it only has a handful of Cafes in Taipei.
Finally, if you're looking for a really cheap coffee to go, then a 7-11 convenience store serves lattes for as little as NT$35 and they even use the same coffee beans as Starbucks!
---