Taipei has a public sports centre located in every district in Taipei. Each one is equipped with a number of different sporting facilities, including a public gym which anyone can visit on a pay-as-you-go basis.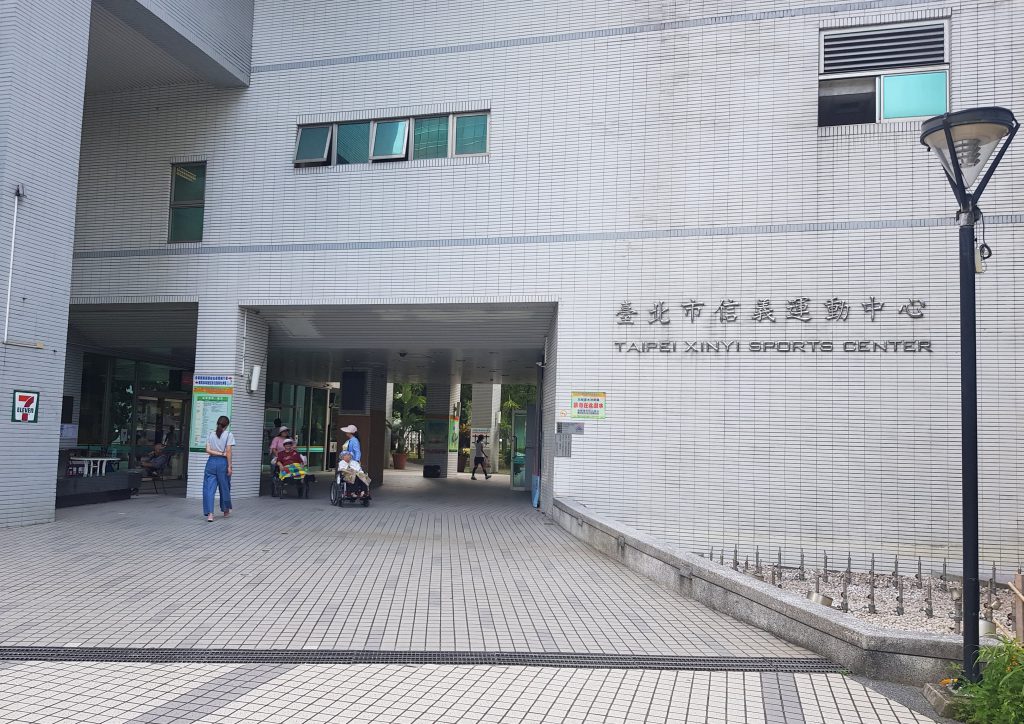 If you're only in Taipei for a short while, or don't want to commit yourself to a membership, sports centre gyms are a cheap and convenient way to keep fit.
The gyms will be busiest at evenings and over the weekend but there's always equipment available to use. If you click on a specific sports centre on the map below and click the link in the description, most will tell you how many people are currently using the gym, along with its capacity.

The locations of the sports centres are:
Depending on the one you visit, the variety and quality of the gym equipment will vary, but all will come with the basic equipment.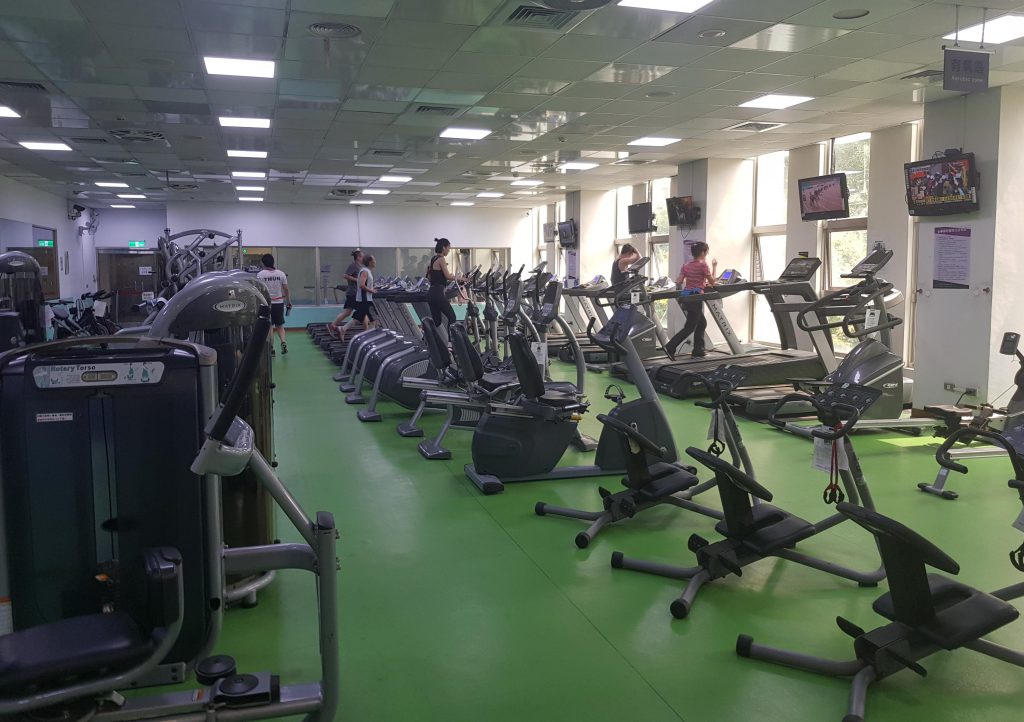 Cardio-vascular
Treadmills, Cycle Training Machines, Ladder Machines, Rowing Machines, Cross-training Machines
Weight Training
Back stretcher, Abdominal Training Chair, Flat Pusher, Tilting Bench, Weight Lifting, Bicep Curling, Lifting Frame, Abdominal Flexion Rack, Lower Extremity Pusher, Shoulder Pusher, Chest Pusher, Sitting Butterfly/Rear Deltoid Trainer, Back Stretcher, Waist Rotation Trainer, Hip Contraction, Smith Training Stand, Single Parallel Weight Auxiliary Training Machine, Stretching Training Machine, Functional Training Station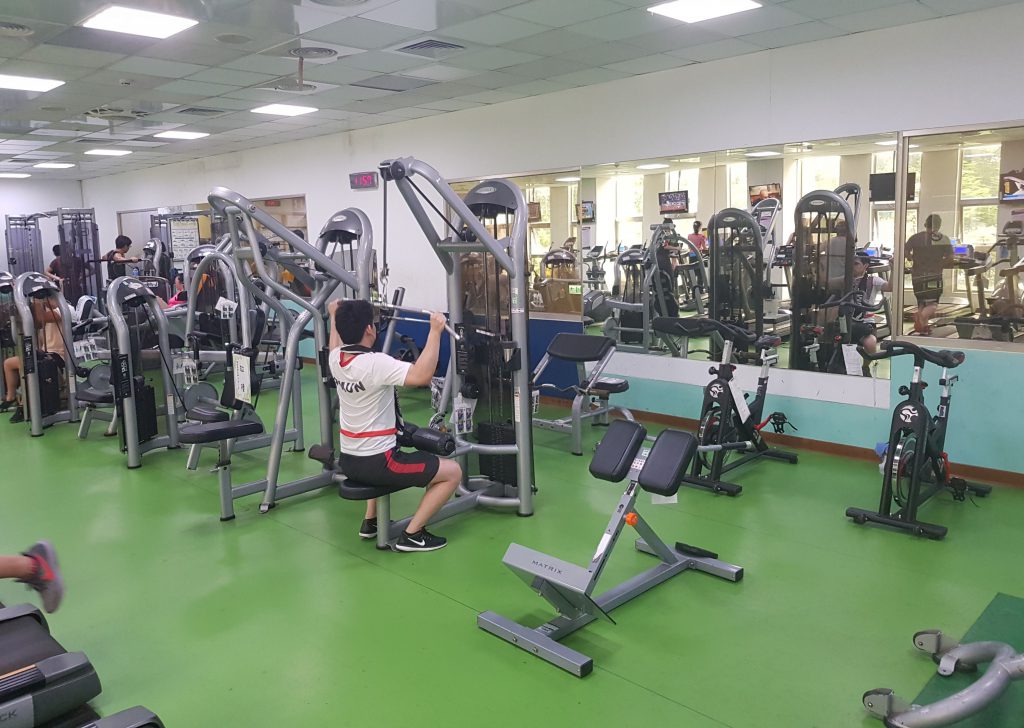 Probably the newest and best of the gyms is the Danshui Sports Centre, although this is also the furthest from the city. Older gyms such as the Xinyi one are still fine for most people.
How to Use the Gym at a Sports Centre
When you arrive at the sports centre, you'll first need to purchase a card from the service counter, usually found on the first floor.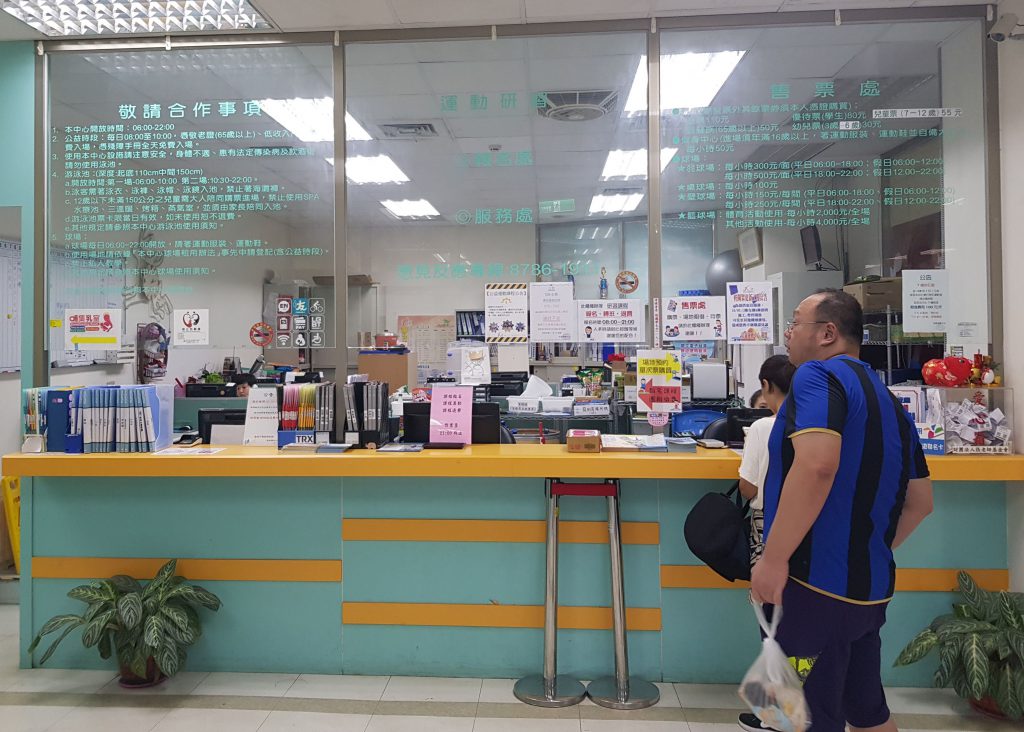 These will cost NT$50 per hour, and will give you access to all the gym equipment. If you are planning on going multiple times, there are some good deals available (see Prices section).
Before you enter the gym, you can lock any belongings in one of the lockers for NT$10 (make sure you have a coin handy).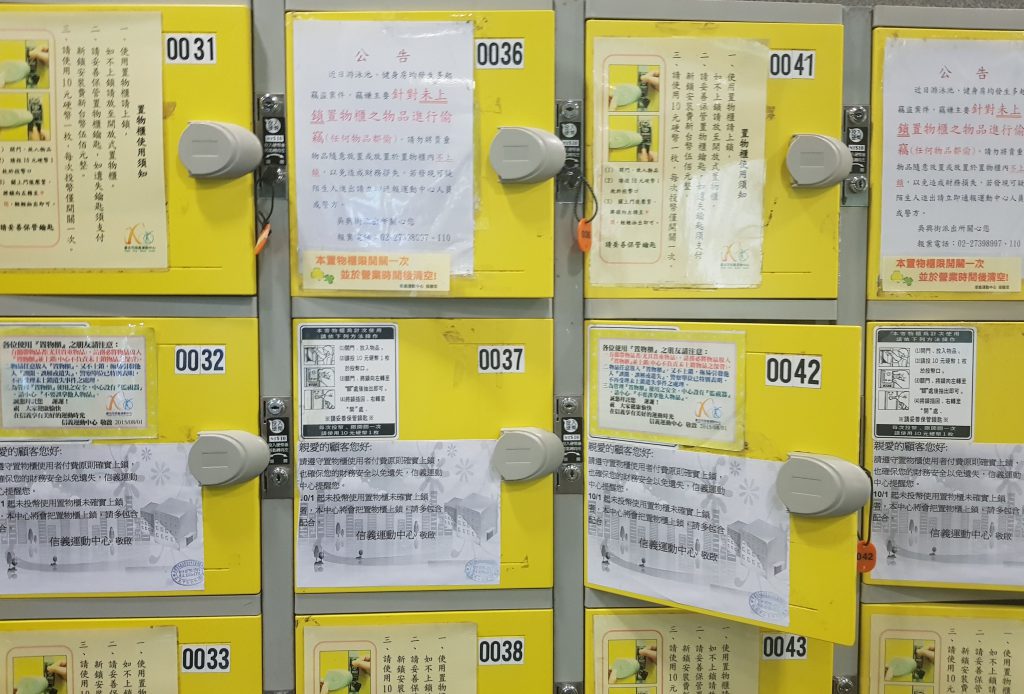 They only allow small bags into the gym and you'll need to take a towel, otherwise you won't be let in.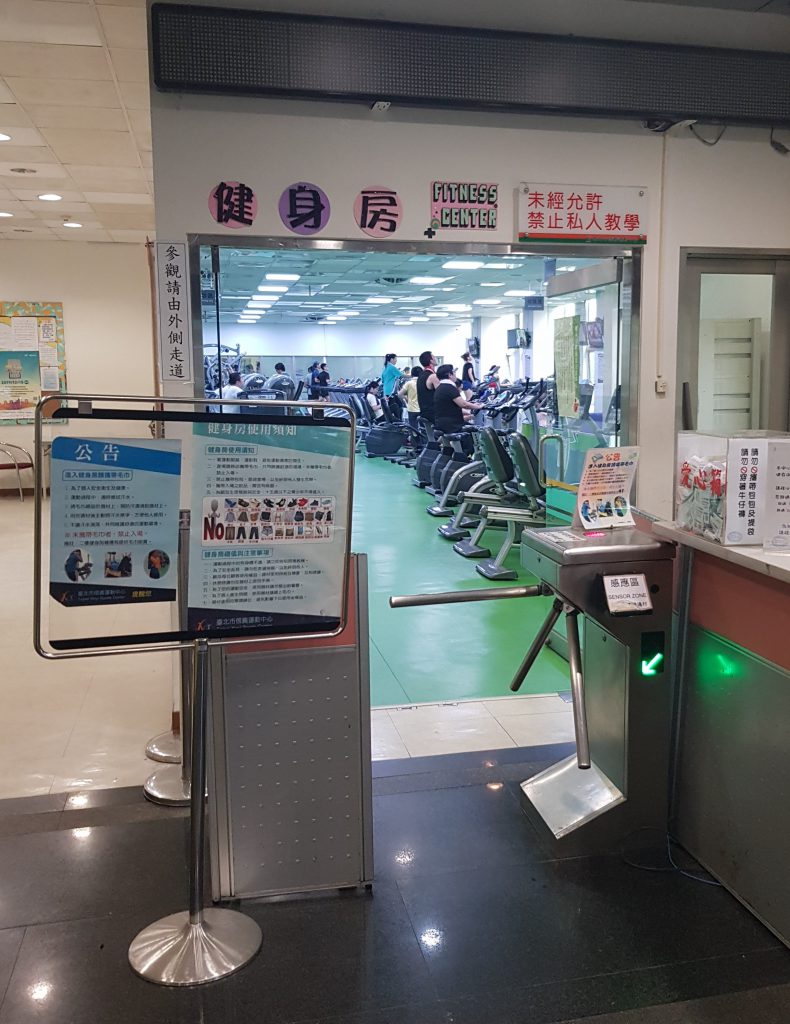 Hold the card against the turnstile, and keep it safe as you'll need to when you're leaving.
Most of the gym equipment is easy to use, and they do have English instructions.
With so many locations spread across the city, there's no excuse not to get fit!
Sports Centre Gym Opening Hours
06:00 – 22:00 every day
Sports Centre Gym Prices
| | | |
| --- | --- | --- |
| Type | Price (NT$) | Comments |
| Adult Ticket | 50 | |
| Senior Citizen Ticket | 25 | Over 65 years old |
| Monthly Card | 1,500 | Unlimited visits. Use within 36 days |
| Season Card | 3,500 | Unlimited visits. Use within 100 days |
| 10 Tickets | 900 | Use within 6 months. Allows 2 hours per visit |
| 30 Tickets | 2,550 | Use within 6 months. Allows 2 hours per visit |
These prices may vary slightly between different sports centres.
You will need an Easycard for the multiple-visit deals. You can then use this to gain entry to the gym.