Taipei is blessed with a very good public transportation system, with a number of options to choose from, and great connectivity to both airports.
Taoyuan Airport
Taoyuan airport (TPE) is Taiwan's main international airport and is located a few miles west of Taipei. It has two terminals, both of which are connected to Taipei Main Station by the Taoyuan Airport MRT (Airport Express).
The airport has all the facilities you would expect at an international airport. Terminal 1 has a food hall below the departures hall with mainly Asian cuisine (although it does have a Burger King). Terminal 2 is the newer (and better) of the two terminals. There are also many places to get food after check-in in both terminals.
Other facilities at Taoyuan airport include:
Free WiFi
Tax Refund Booth
SIM Card Booths
Easycard Purchase
Bag Wrapping Facilities
Currency Exchange
For more details and maps of all services, shops and booths, take a look at the Taoyuan Airport PDF guide.
---
Taoyuan Airport MRT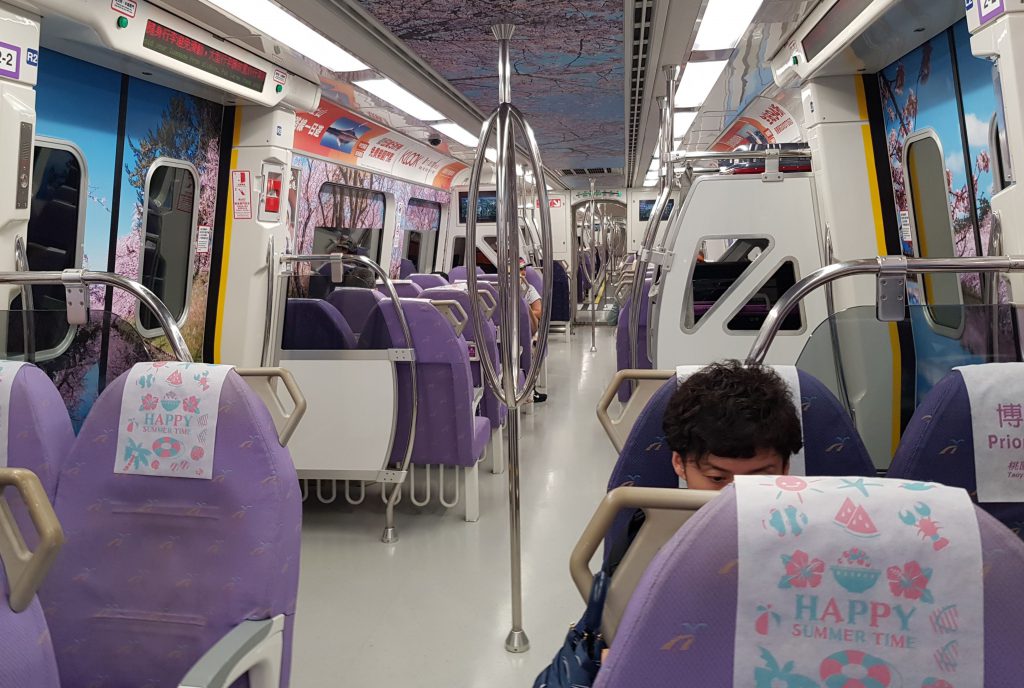 The Taoyuan Airport MRT (sometimes called the Airport Express) is the best way to travel to the city from Taoyuan Airport.
---
Airport Bus
The Airport Express is much quicker and more convenient than taking the bus, so I would only recommend taking a bus if your flight arrives late in the day.
The Airport Bus runs 24/7 and connects both Taoyuan Airport terminals to Taipei Main Station.
Terminal 1: B1 Arrivals Zone
Terminal 2: At the northeast arcade of the 1st floor Arrivals lobby.
Bus stations at both terminals are within 5 minutes walk of the arrivals halls.
There are a few buses that take you to different destinations but the 24 hour bus is the 1819 to Taipei Main Station.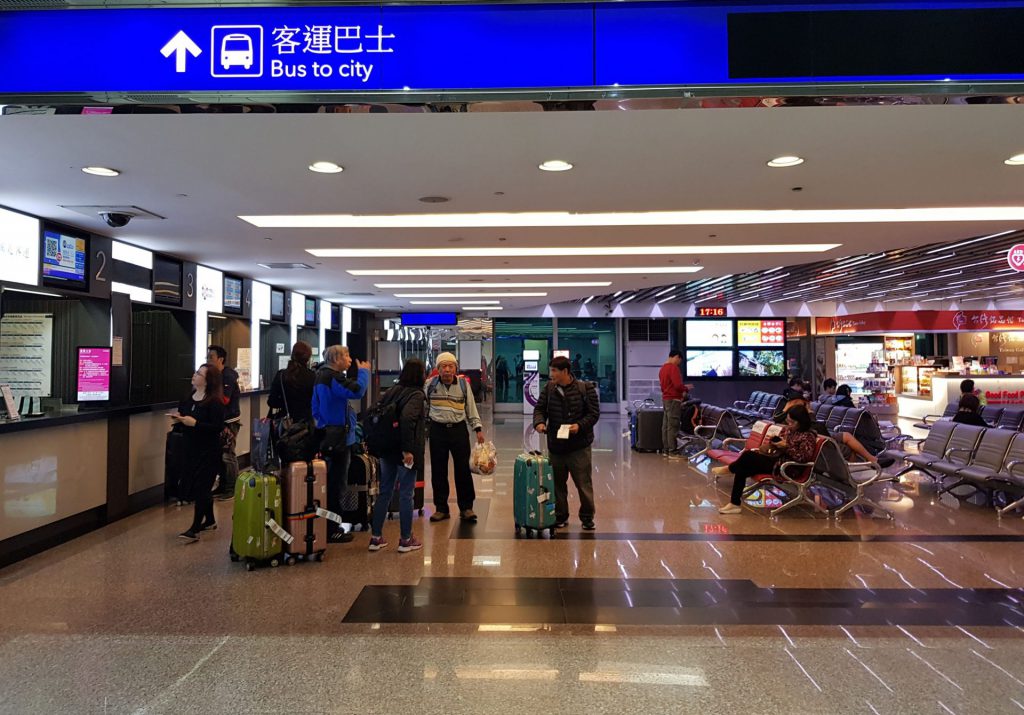 Cost and Times
The bus runs 24 hours a day every 15 or 20 minutes and takes approximately 55 minutes to reach Taipei Main Station.
The airport bus costs NT$125 for a single journey. You will need to purchase a ticket from the correct ticketing booth (just look out for 1819 bus on the signs above the booths).
---
Songshan Airport
Songshan airport (TSA) is smaller than Taoyuan but is located much closer to the city. Although it has two terminals, only terminal 1 is used for international flights.
It does have far fewer services than Taoyuan. If you need to purchase a SIM card, your only option here is a Chunghwa Telecom SIM (see SIM Card page for details).
There are limited food options here too, with a Subway, Very Thai Noodles and a few others prior to customs, and a few small food places within the waiting hall.
---
Songshan Airport to Taipei
Songshan Airport is located just three stops from the centre of Taipei on the brown line of the MRT.
Should you wish to travel to Taipei Main Station, you can change at Zhongxiao Fuxing and take the blue line in the Dingpu direction. The journey time from Songshan airport to Taipei Main Station is approximately 25 minutes.
You can purchase single tickets to your desired destination, however it's better to get an EasyCard first, as these offer discounted travel.
You can purchase one from a machine located just outside the MRT entrance.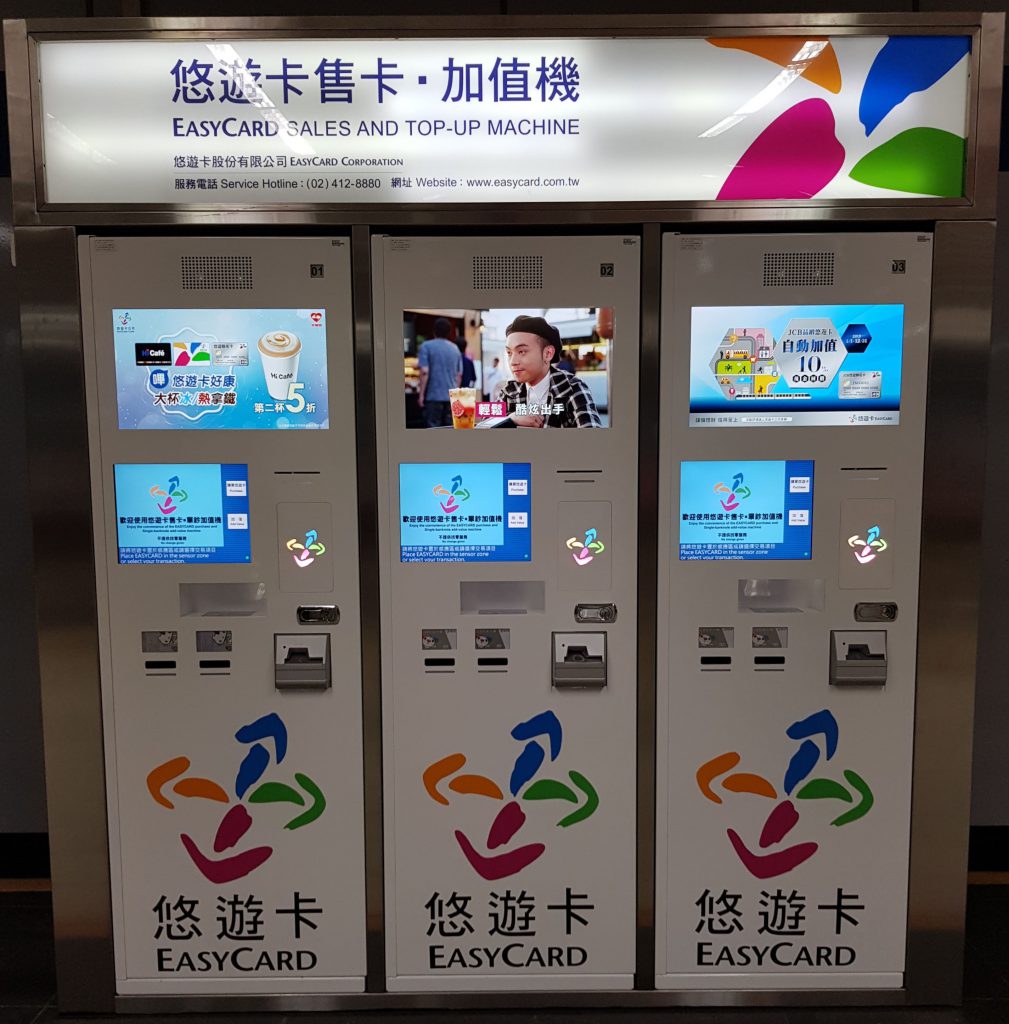 I would also recommend getting a SIM card at the airport. Your only option at Songshan airport is a Chunghwa Telecom SIM, although these are generally the best. See SIM Cards page for more info.
---
Taipei to Songshan Airport
You simply need to make your way to the brown line and travel north to the Songshan Airport MRT station. The airport is a 5 minute walk from here.
Your Easycard can be returned to the MRT information desk immediately after leaving the MRT station.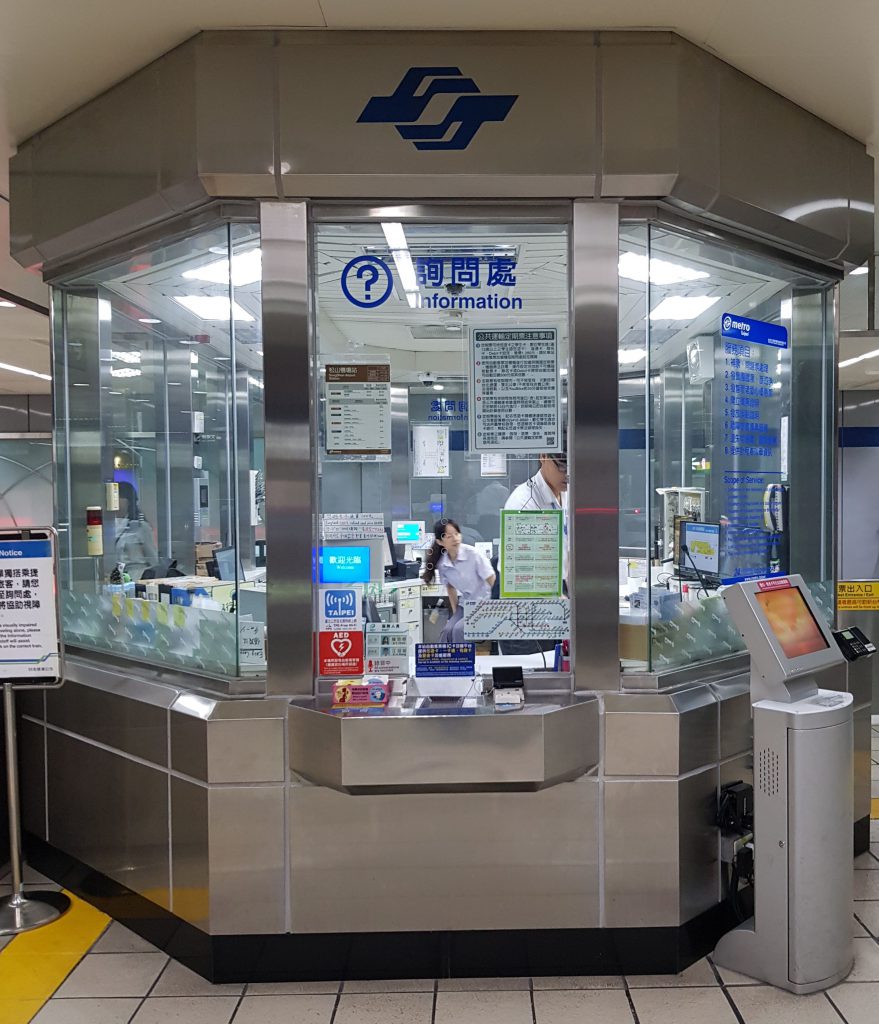 Check to see if your flight is on time from their flight departure web page.
---
Taipei MRT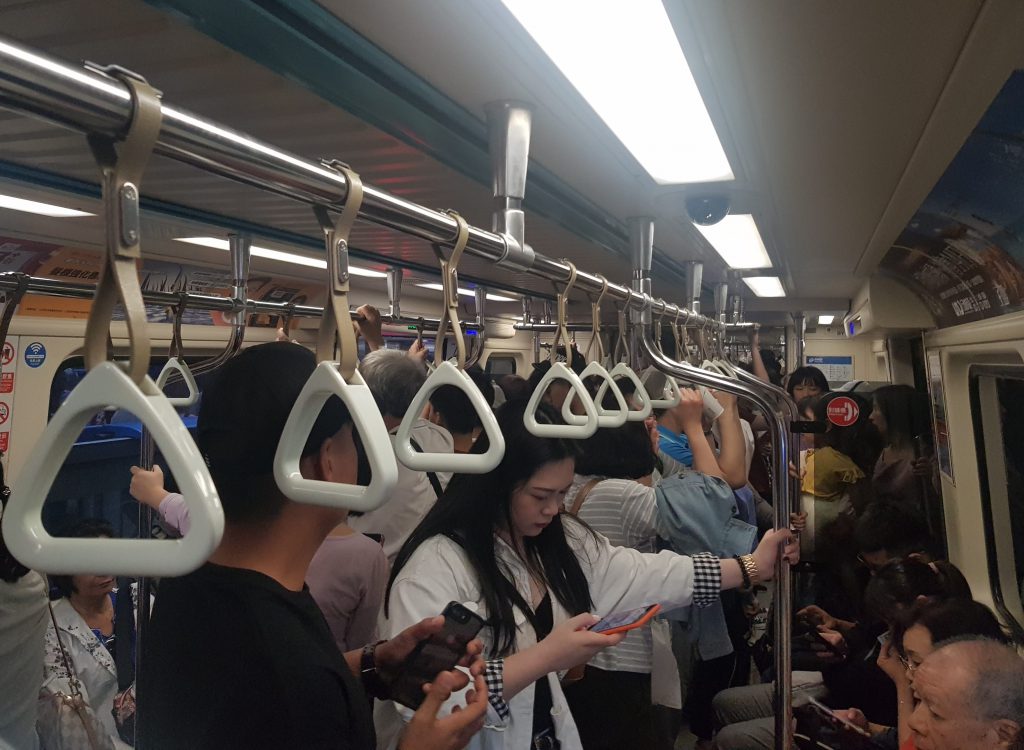 The underground MRT system is the best way to get around Taipei.
---
High Speed Rail (HSR)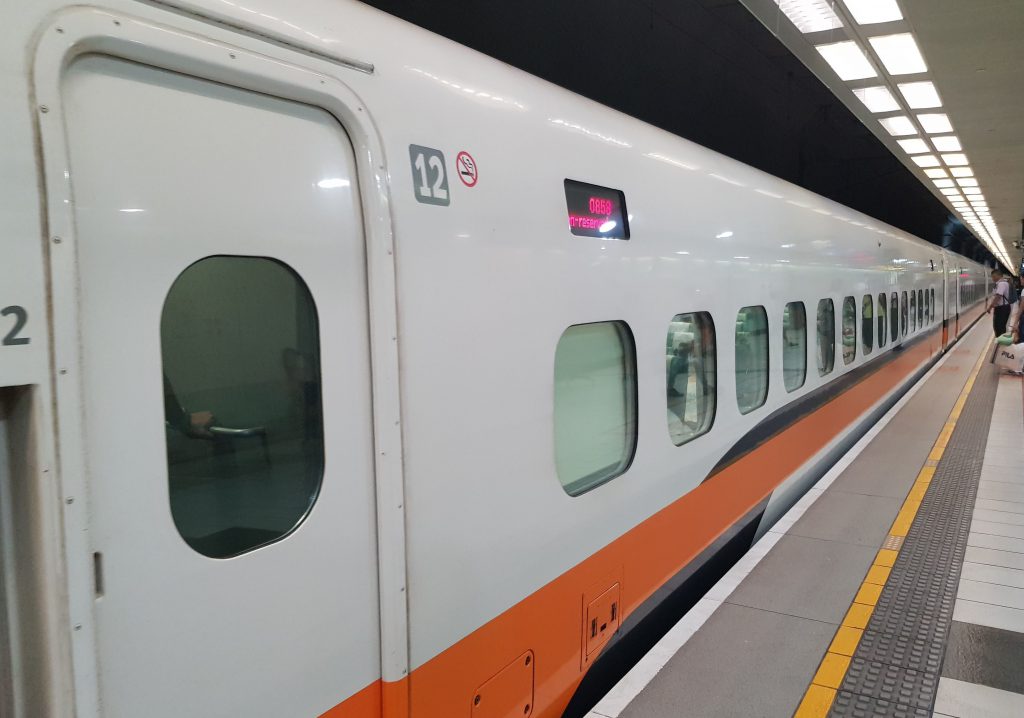 The High Speed Rail service is the best way to travel outside of Taipei. Foreign travellers can also get some great discounts.
---
City Buses
City buses are another good option to travel in Taipei.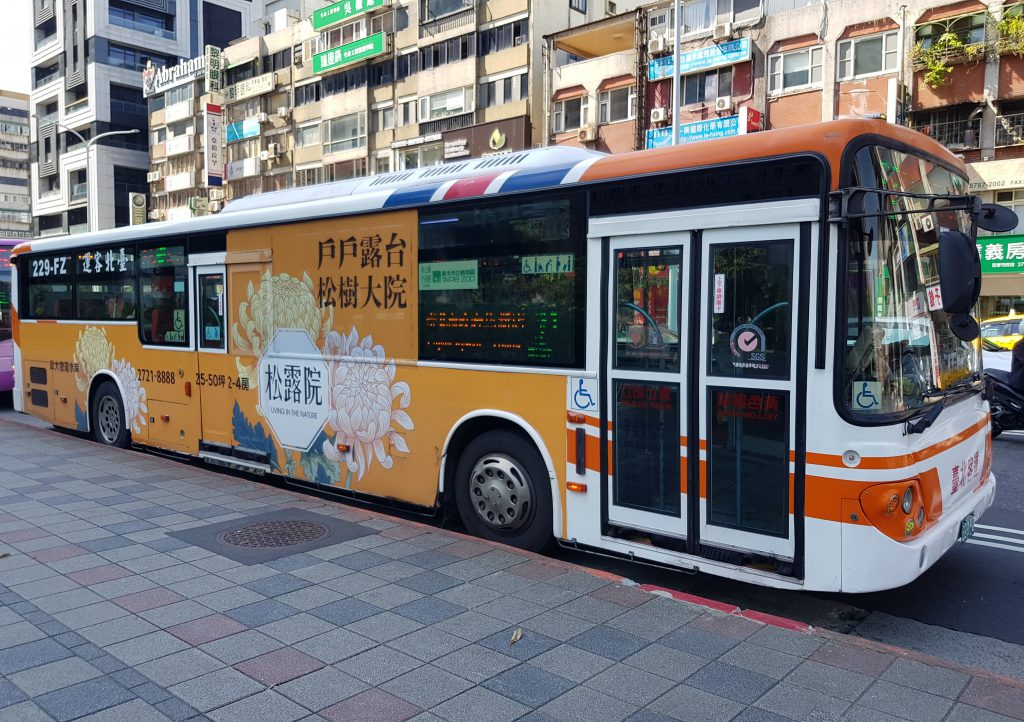 Generally it's faster to take the MRT, but on occasion you'll find it more convenient to take the bus, and there a few attractions that aren't located near an MRT station.
Though you can pay for rides with cash, it's much more convenient to use an Easycard on buses.
The City Buses have recently changed the way you pay from them. Previously, you needed to pay either when boarding or leaving, but this proved to be confusing. They have since simplified payment, so now you always need to tap your Easycard when boarding and leaving.
Cost
Most of the time, you'll only need to pay the lowest amount of NT$15.
If you are travelling further afield, say to the National Palace Museum, then you may need to pay NT$30 or up to NT$45.
Useful Information
Much like the MRT, all notices and announcements have English
You should also try to avoid sitting in the dark blue seating
You can get on and off a bus from either the front or back door
The best way to determine your route when taking buses is to use Google Maps.
---
YouBikes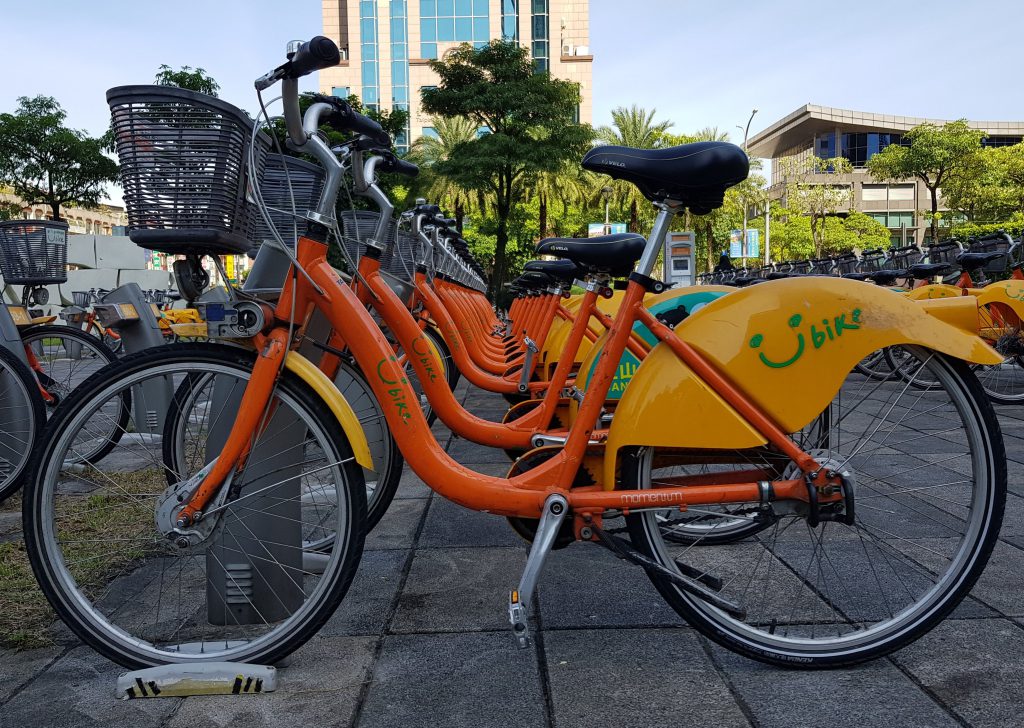 YouBikes are a great way to get around Taipei if you're feeling active.
---
Sightseeing Buses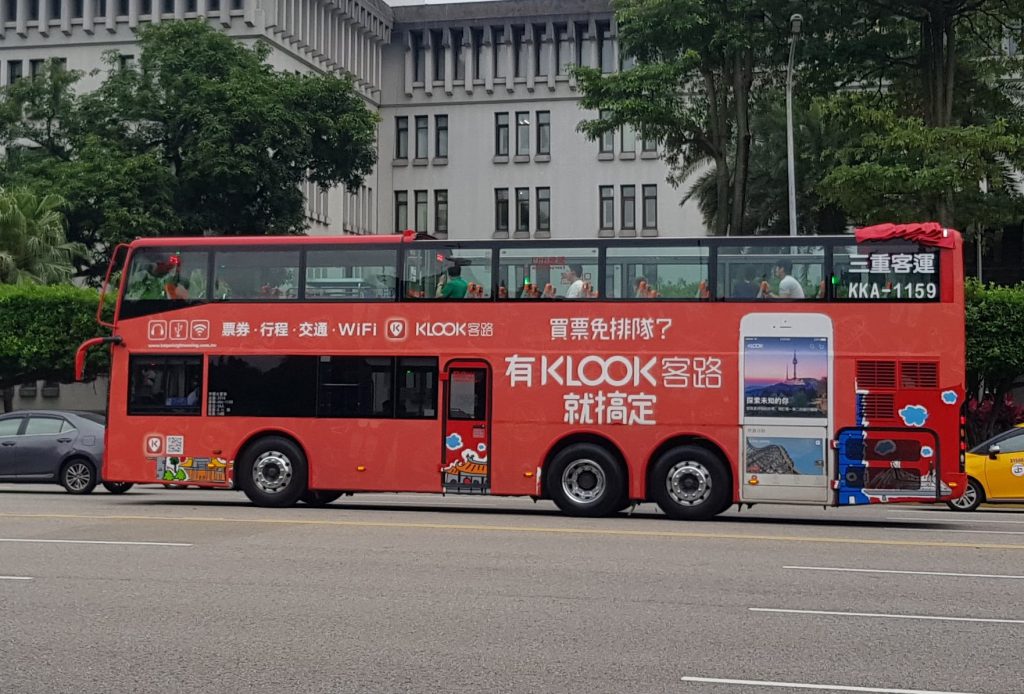 Sightseeing Buses are the most convenient way to see many of the main attractions and areas in Taipei.
---
Taxis and Uber
Uber has recently been reinstated to operate in Taipei, so you can book one via their app as you normally would.
Taxis are everywhere in Taipei, so you won't find it difficult to flag one down. Driver's though probably won't speak English, so you'll need to have Google Maps at hand to show them your destination.
Price
First 1.25km will cost NT$70, with every additional 200m charged at NT$5.
The fares will rise during late nights/early mornings.
---
Walking in Taipei City
If you enjoy walking, Taipei has a few locations where you'll find many attractions and places to eat in close proximity of each other.
Be aware that bicycles and sometimes scooters will use pavements, so always be vigilant.
Please visit the Routes page for a list of routes I've previously tried.
I've also created a post on the best areas to walk in Taipei.