Aone Eatery is now permanently closed
When I first came to Taipei, getting a healthy and hearty Buddha Bowl seemed like an impossible task. Over the last few years however, a number of places have cropped up offering exactly that. Aone Eatery is one of the newest, and also one of the (if not the) best.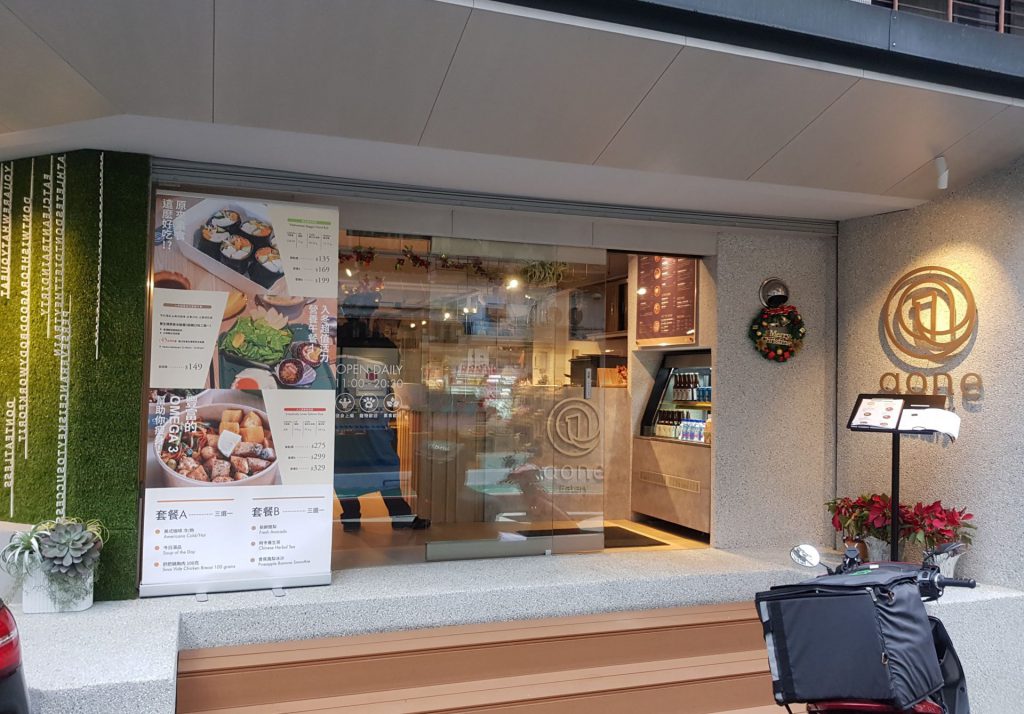 Aone is short for All In One, which perfectly describes their approach to most of the food they serve. Chucking all the ingredients into one bowl (maybe with a little more finesse than chucking).
With a dubiously high Google rating of 4.8 (with over 100 ratings), I was a little sceptical, although the pictures I've seen of the bowls did look worthy of such a score. I was keen to find out if this was another of those establishments that offers 'rewards' for 5 star ratings.
Mainly catering to take-outs and Uber Eats, there are a handful of seats here if you wish to eat them straight away. The interior is small and minimal, but very clean.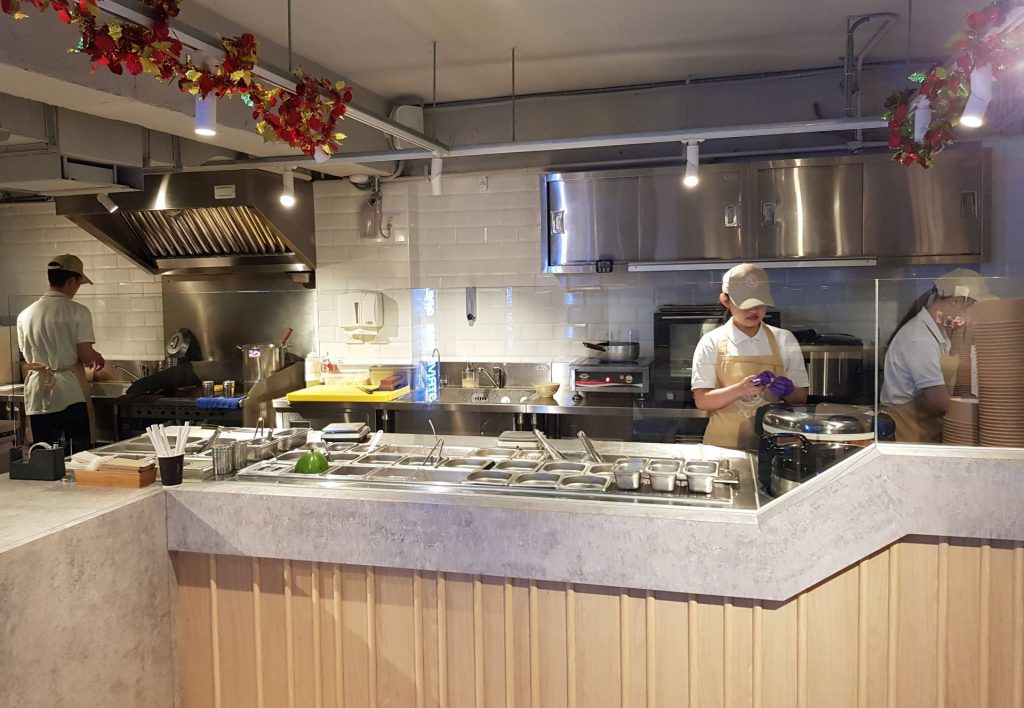 Located in the popular East District of Taipei, Aone Eatery opened it's doors in October of 2019, and as such, currently only has a handful of bowls available. All of these have an original mix of ingredients.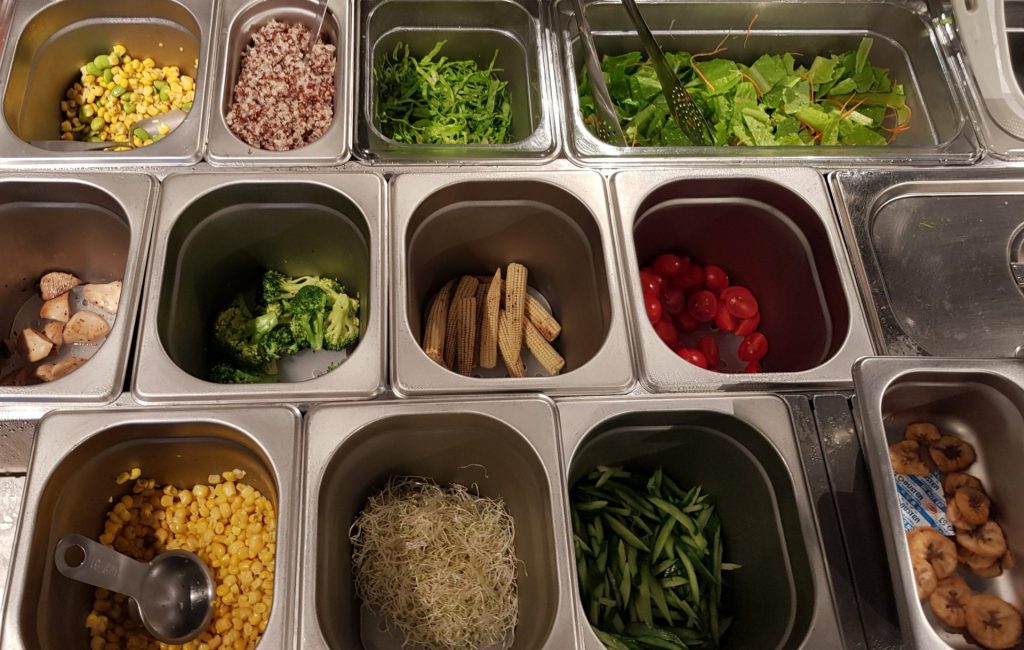 The Everyone Loves Salmon Bowl is the most expensive of these, priced at NT$275. It's certainly not cheap, so at these prices I expect something extra special.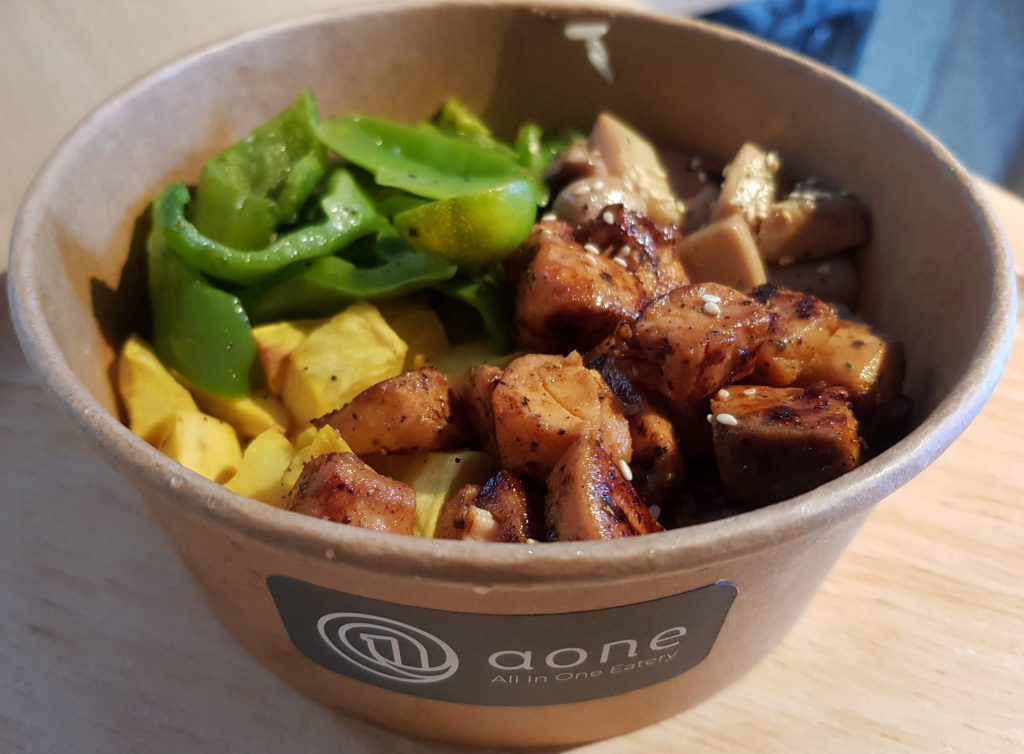 Most of the vegetables differed from those on the menu, and I expect they'll change according to the season. I got some roasted sweet potatoes and carrots, mushrooms and peppers. The salmon was pan-fried and coated with a teriyaki marinade.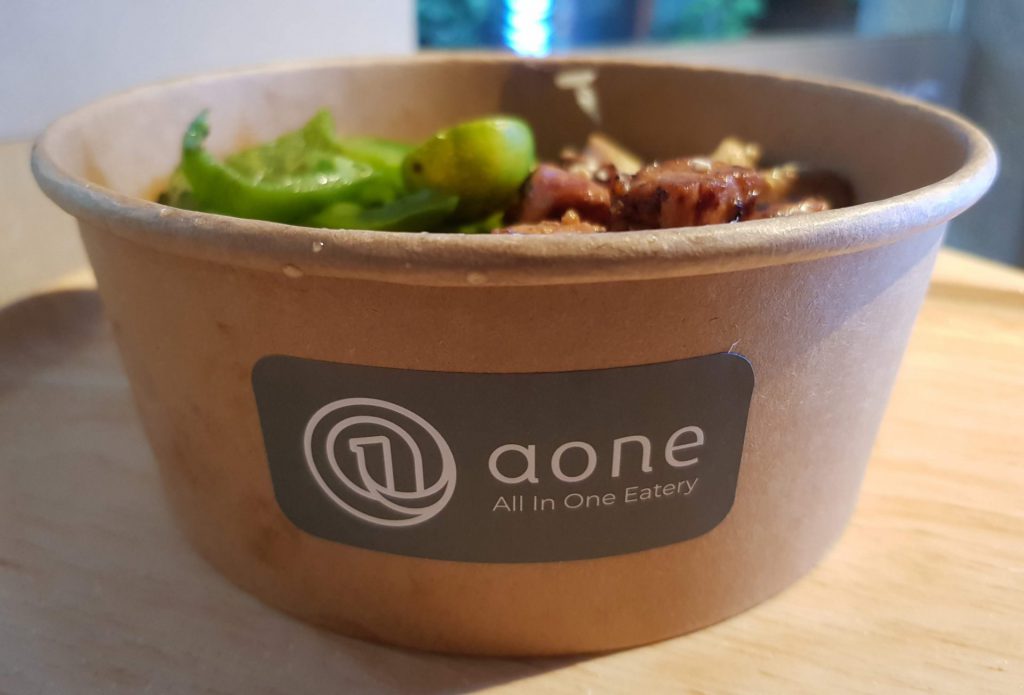 The bowl was extra special. Delicious in fact.
Another of their bowls, the Shake It Up, which you can have with tofu for NT$185, or change to chicken for only NT$20 extra, is another fantastic dish.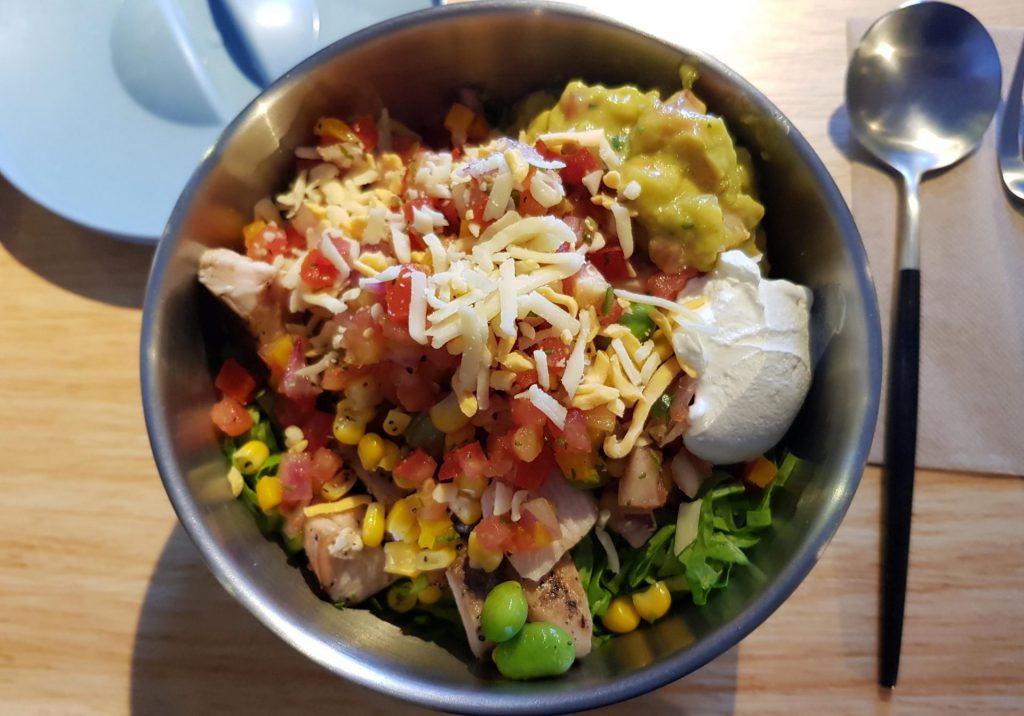 Very much inspired by Mexican cuisine, it consisted of rainbow salsa, guacamole, sour cream, finely chopped lettuce, sweetcorn, edamame, cheese and Taiwanese black rice.
It did look very appetising.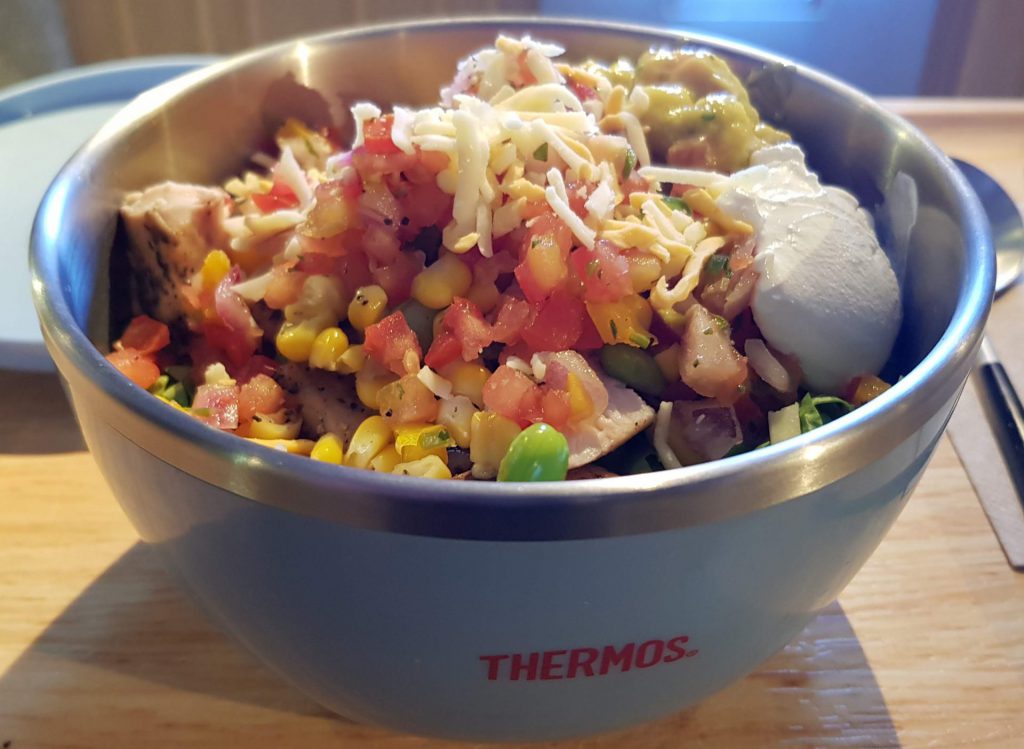 And it was very very appetising. The mix of vegetables, chicken and Mexican sauces did make it feel like a Buddha Fajita Bowl. Everything was fresh and delicious, and it was large enough to satisfy my hunger.
I'm struggling to think of a better bowl I've tried in Taipei.
One thing I'm not sure about is if Aone Eatery allow you to customise your bowls, as their choices are currently limited. I will endeavour to find out. Apart from the Buddha Bowls, they sell soups, smoothies and snacks such as corn chips.
Worthy of a 5 star rating any day of the week – which equates to a Taipei Travel Geek Top Pick!!
If you are in need of a quick, healthy and filling meal, Aone Eatery is up there with the best places to visit in Taipei.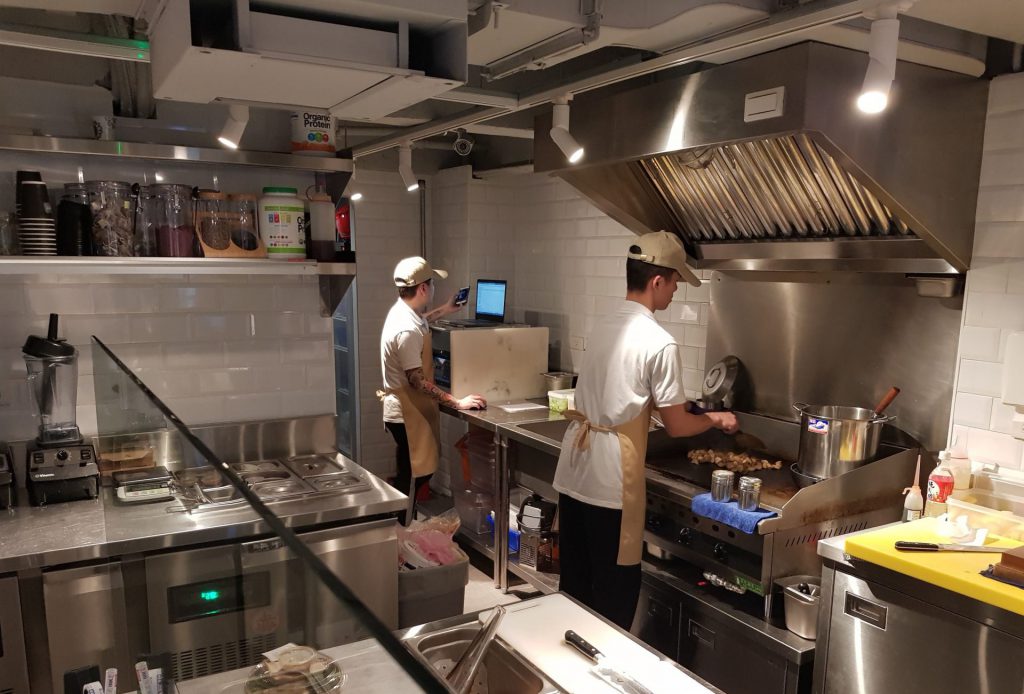 Menu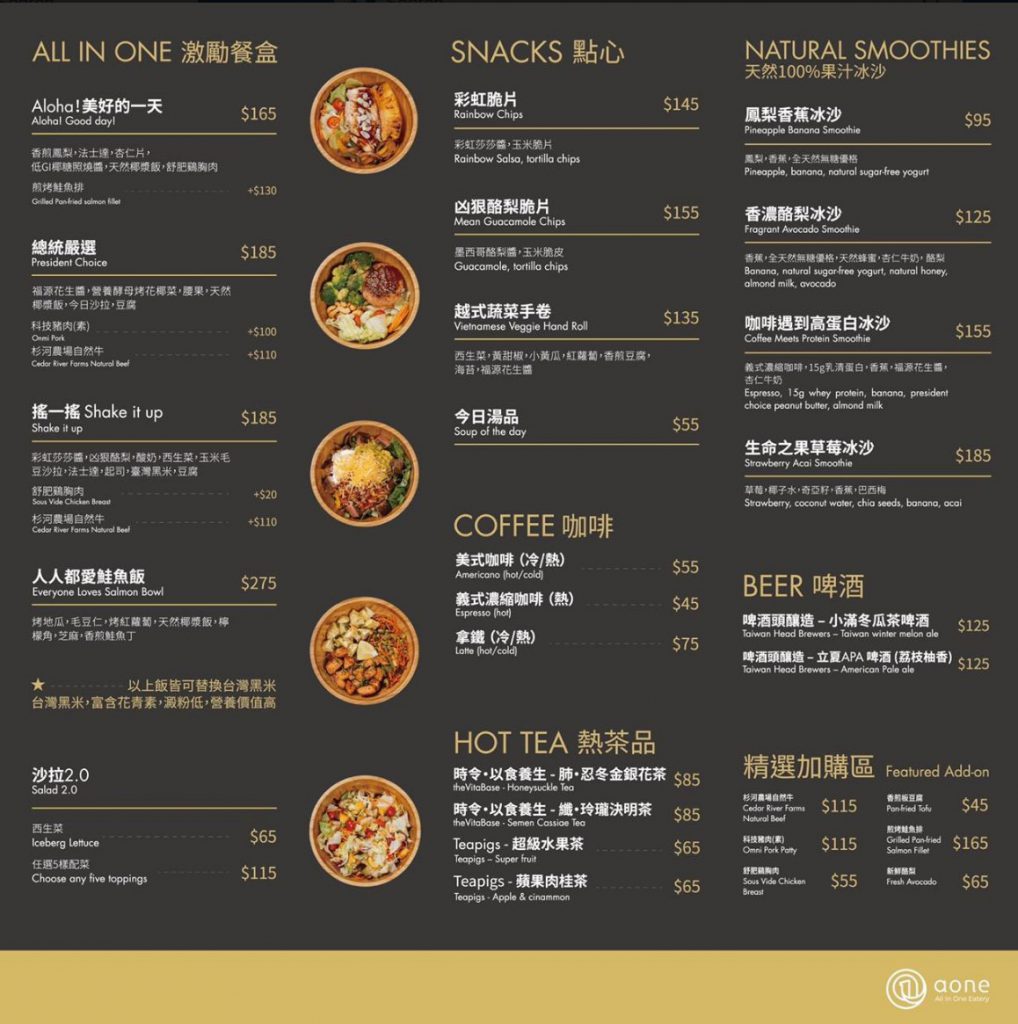 Cons
Some bowls are expensive
Not many options
Price: $$
Level of English: Good (English on menu)
Traveller Tips
Ideal for takeaways
Aone Eatery Location