The Gongguan area during the daytime has many shops and restaurants, and during the evening the night market adds loads of great food stalls and other stands selling an abundance of gifts, jewellery and clothes.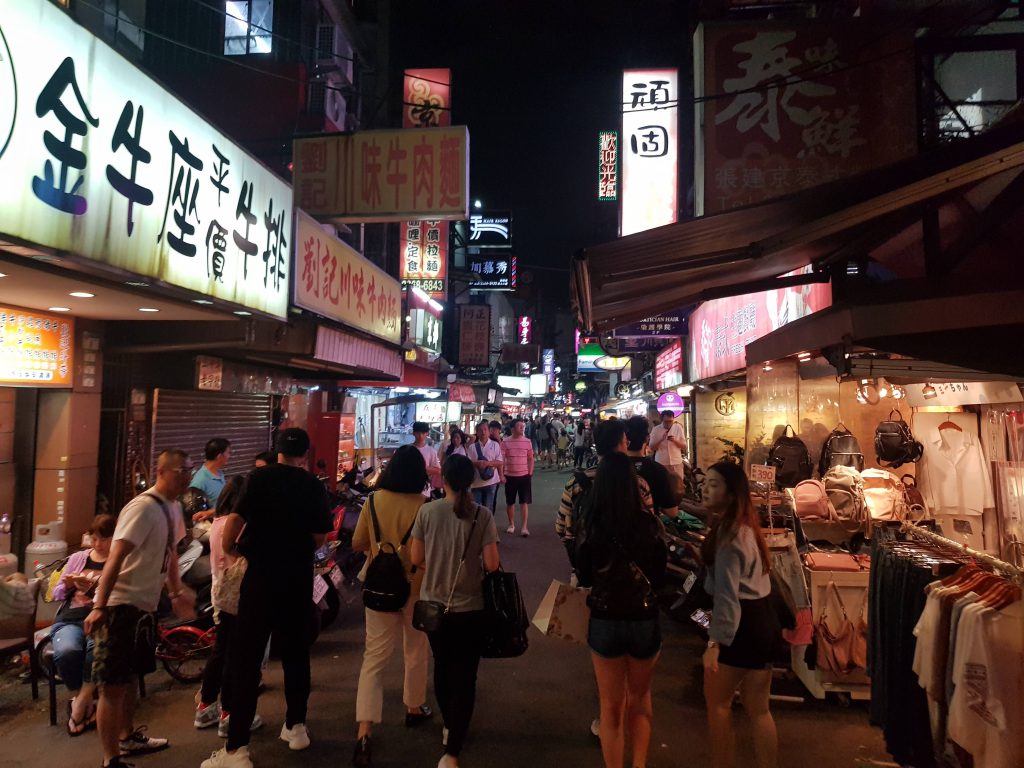 While the market itself isn't huge, the combination of this and the established shops make this a great area to come for people looking for bargains or food.
There are three food stands I would strongly urge you to try here:
Click each image to found out more
You'll be hard pressed to miss these, since there are always long queues extending from each stand.
A couple of other nice food stands I would recommend at the Gongguan Night Market are the Korean Topokki (found close to Ho's Sweet Potato Balls), and the multi-coloured dumpling stand.
If you've never tried it, Topokki is a spicy stir-fried rice cake dish with egg and cheese, and the ones here are divine. The dumpling stand serves a large selection of many types of sweet and savoury dumplings filled with shrimp, curry, custard and many others.
There are many other great restaurants and food places in the Gongguan area that are not part of the night market.
The night market is also great for shopping, especially for clothes, jewellery and sportswear. There are dozens of shops and stalls with a huge range of each, most of which is very well priced.
Some of the alleys at the Gongguan Night Market are quite narrow, so consequently you may find it difficult to walk around freely, especially during weekend evenings. But for bargains and food, it's one of the best areas to visit in Taipei.
Pros
Great for bargain hunters
Many nice food stalls and restaurants
Cons
Alleys and streets can be confusing to navigate
Traveller Tips
Recommended stalls found below
Location
Closest MRT: Gongguan Station (green line – exit 1)
Located Nearby
If you have found the information on this page helpful, please take a minute to share this post by clicking one of the links below. Your support would be greatly appreciated :)