If you don't mind steps, Treasure Hill Artists' Village is a culturally rich little wonderland set on the side of a hill, offering great views of the city at it's peak.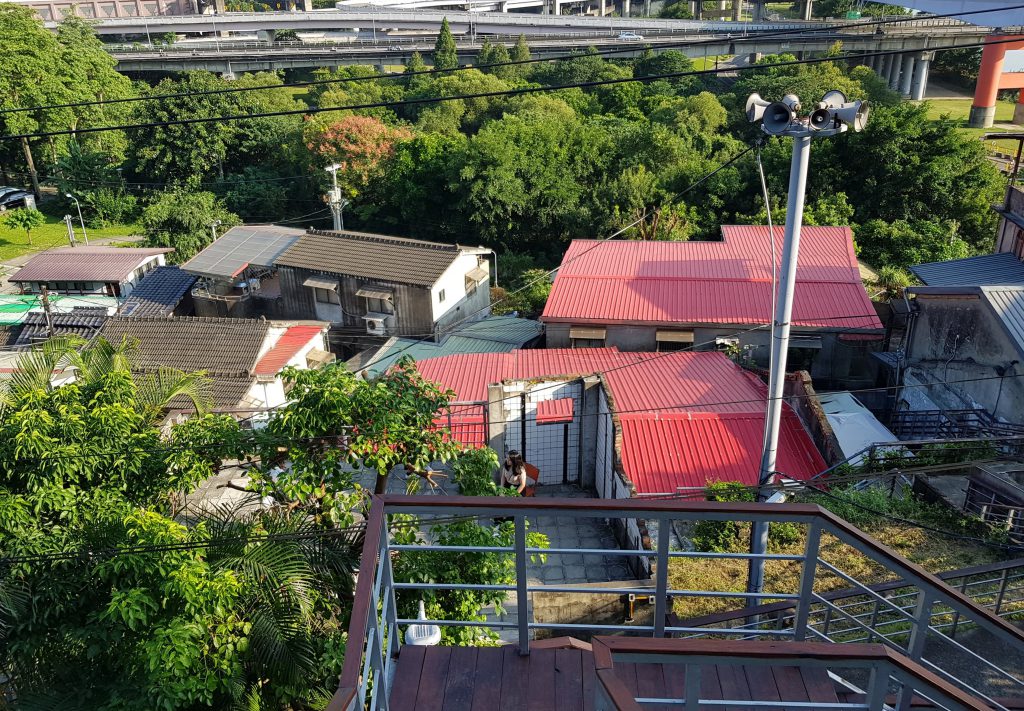 With dozens of huts and rickety buildings located on the different levels of the hill, many of which are studios to the local and international artists who work and live here.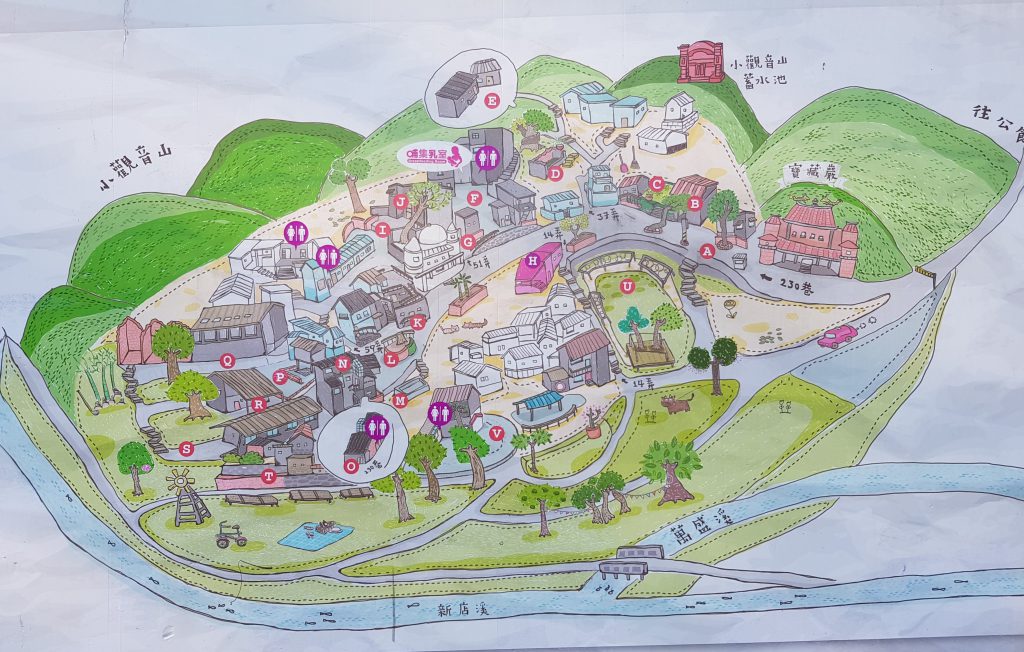 The maze-like steep paths and alleys are decorated with street art and installations, with a surprise seemingly around each and every corner.
If you peer through some of the windows, you can even see some of the artists busy with their creations.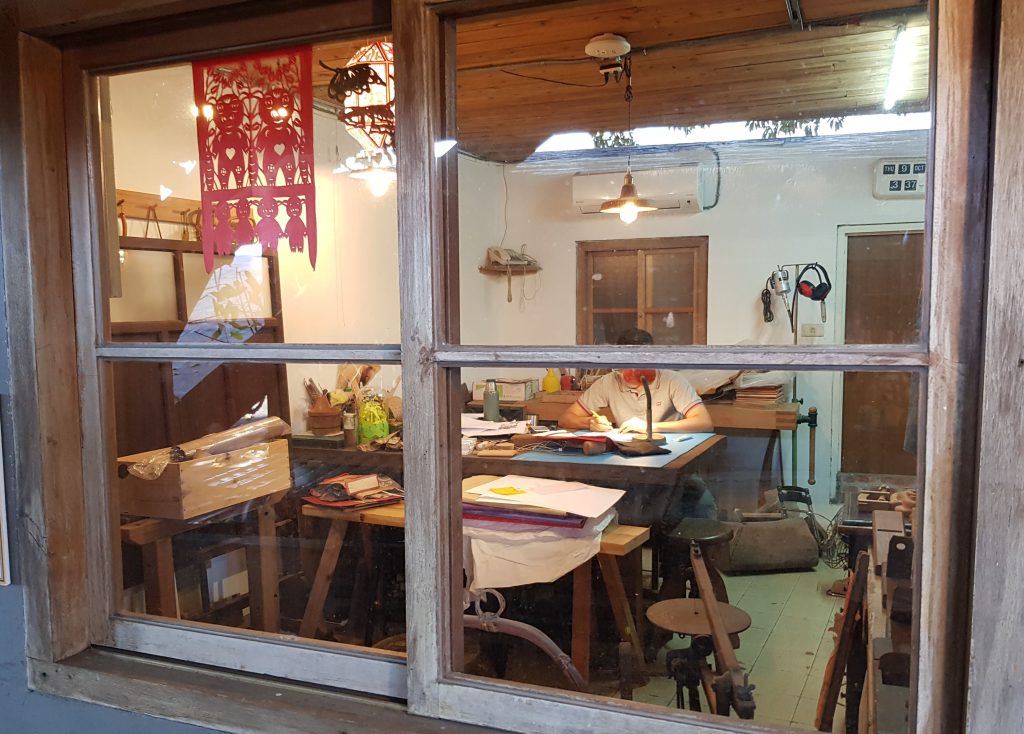 There are usually a few exhibitions on show, some being free, while others requiring a small entry fee. A list of the current ones can be found here.
If you do manage to make it to the top of the village, you'll be rewarded with some great views of the city.
There are a few cafes located in the artists village, although when we visited it was difficult to get a table. There are however one or two small shops selling drinks and snacks.
Treasure Hill offers a unique experience in Taipei, and is a great place to walk around and explore. It doesn't get overly busy here, especially if you visit during a weekday.
Pros
Cultural experience like no other
Cons
The few cafes on site get busy
Many steps to climb
Price
Free to walk around. Some galleries have an entrance fee.
Opening Hours
11:00 – 21:00
Closed on Mondays
Traveller Tips
Check out which exhibitions and art galleries are currently running by visiting their events page.
If you're visiting the Water Park first, then you can gain entry to Treasure Hill from here. This is the best way to save your legs since you'll enter at the peak and walk downhill.
Not suitable for the elderly, as there are many steps to climb.
Treasure Hill Location
Closest MRT: Gonguan Station (green line – exit 1)
Located Nearby
If you have found the information on this page helpful, please take a minute to share this post by clicking one of the links below. Your support would be greatly appreciated :)