Tajine Moroccan is one of only a handful of Moroccan restaurants in Taipei, but it's also one of the best. With two branches in Taipei, we chose to dine in the one with Songshan.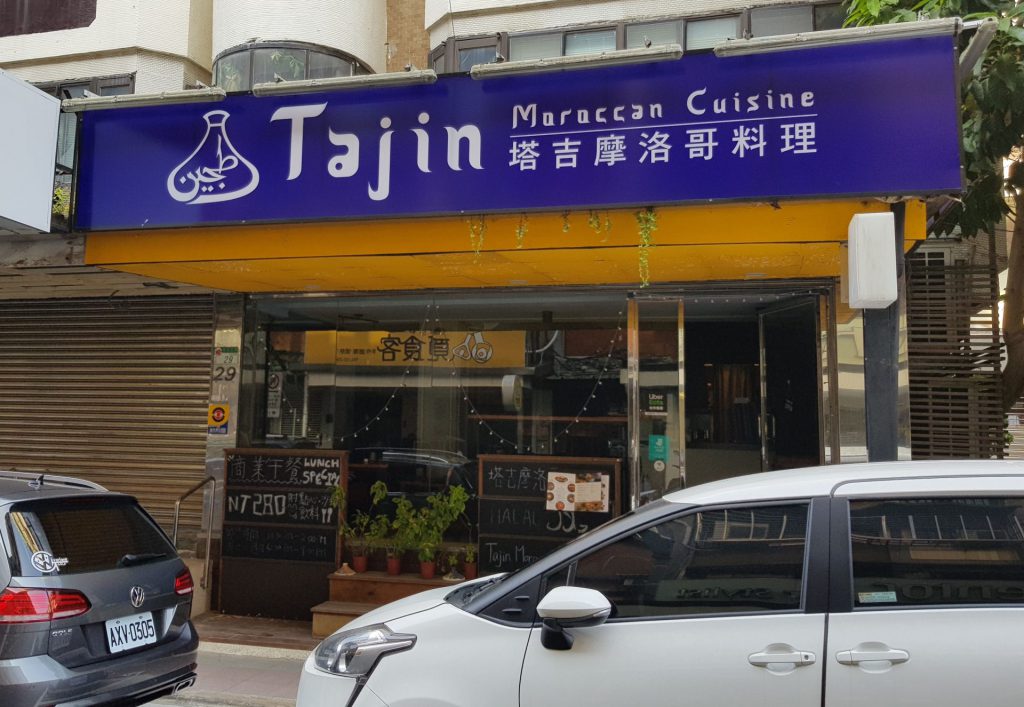 The owner and chef of Tajine Moroccan is himself Moroccan, and it shows in the authenticity of the dishes. Specialising in tajines, they come served with a choice of either saffron rice, couscous or pitta bread.
Since lamb is the meat often associated with Moroccan food, I had to try the Traditional Lamb Tajine. My girlfriend, being a seafood lover chose the Lemon Seafood Tajine.
The lamb meat must have been stewed for some time, as it was very tender. I also loved the soft potatoes in my tajine and the kick from the spices.
The prawns and fish in the seafood tajine were also perfectly cooked and tasted very fresh. The restaurant no doubt benefits from the Taipei fish market, which isn't too far from the Songshan restaurant.
The warm pitta bread and couscous were a perfect accompaniment to the tajines, allowing us to soak up the delicious sauces.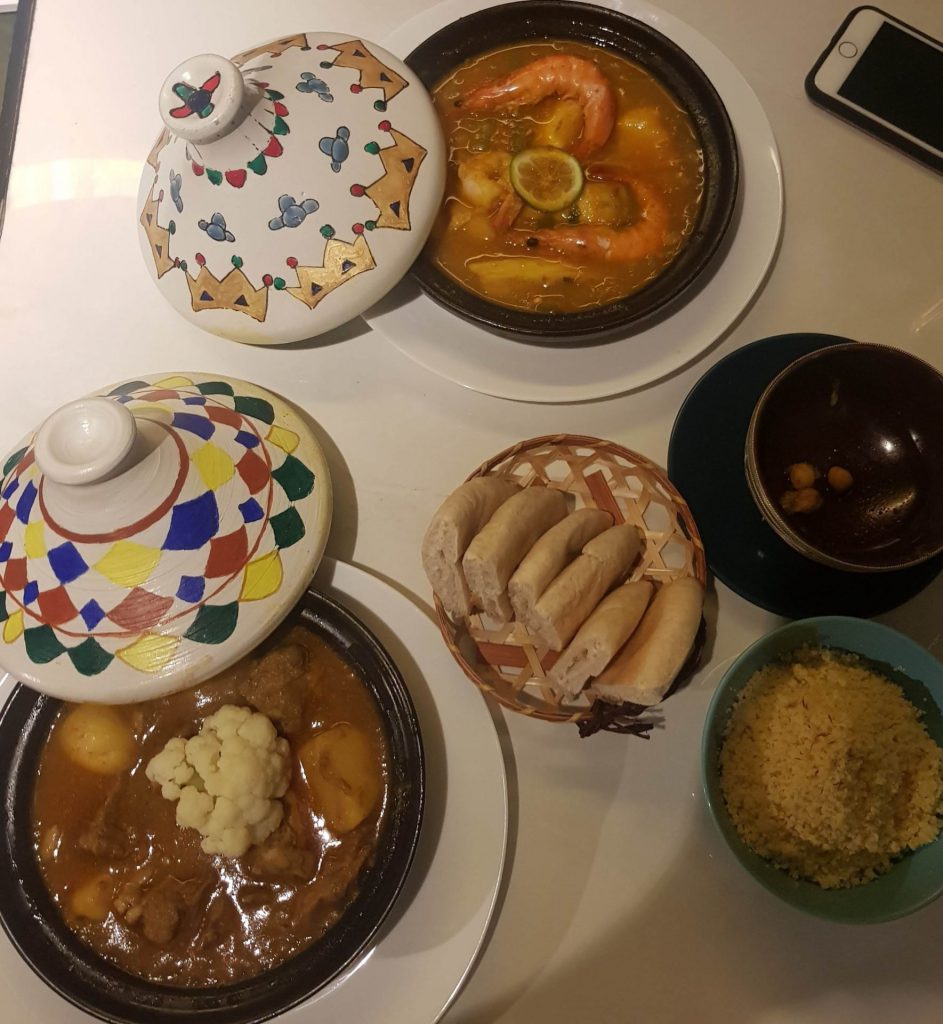 We paid NT$120 each to get a drink and dessert, which is especially worth getting if you want a drink, as these cost at least this amount on their own. We chose the Moroccan Mint Tea and Mint Lemon Juice.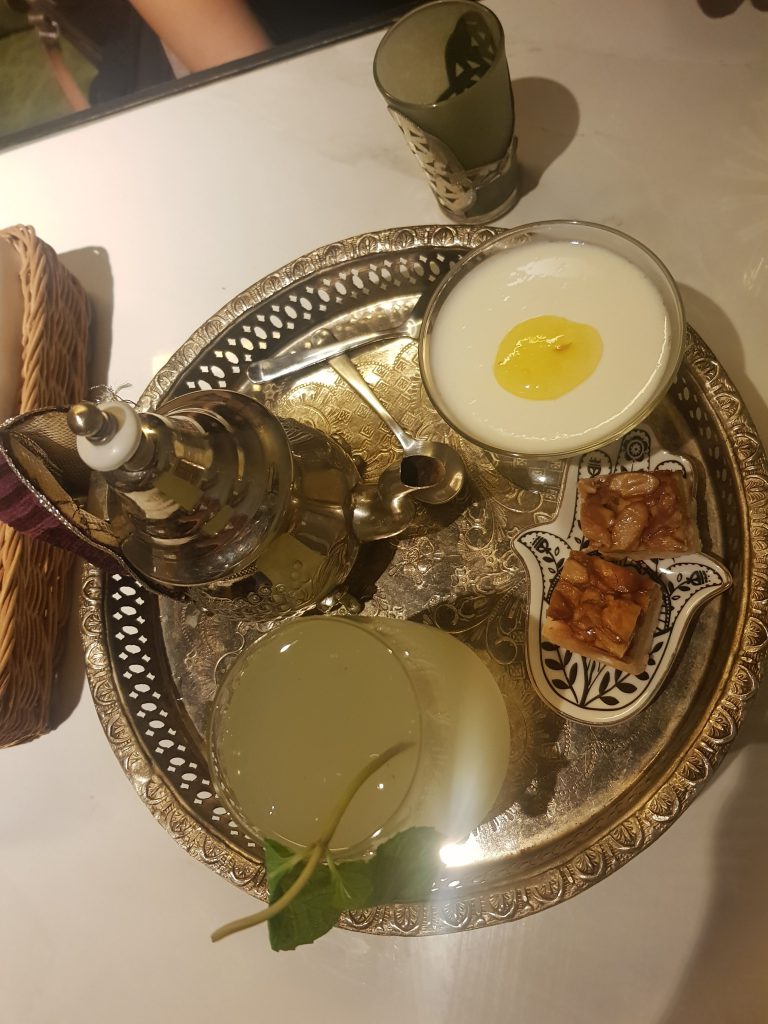 For desserts, we chose the Orange Blossom Yogurt and Almond Cake. While they were both quite small, they were both delicious.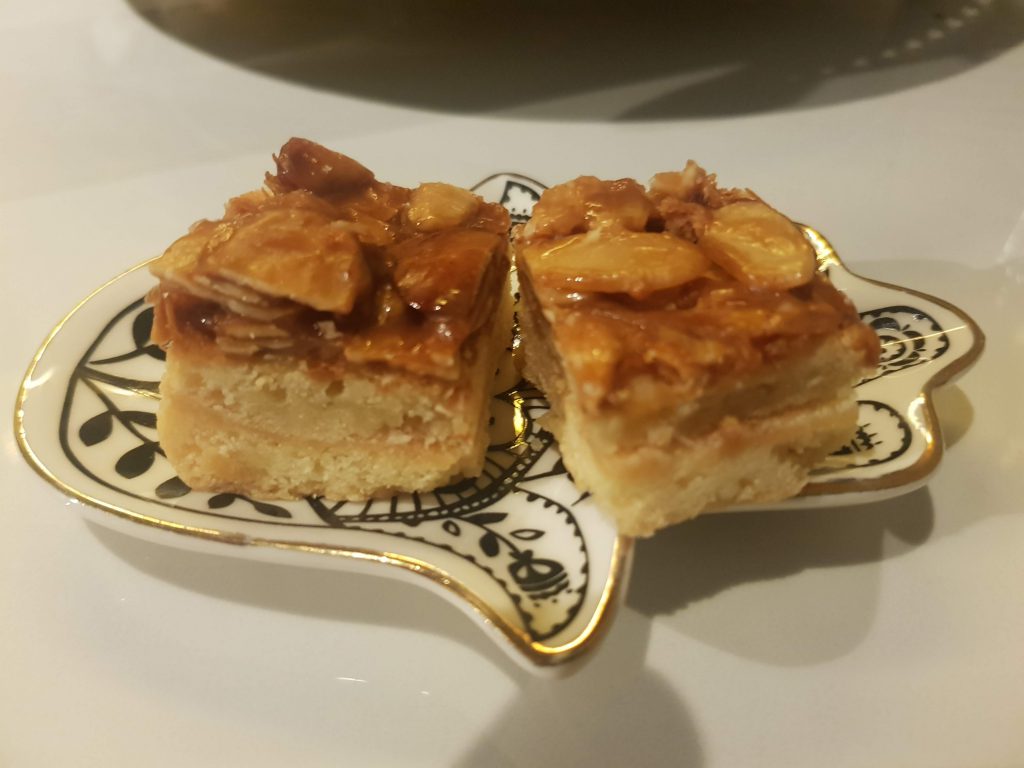 In fact, everything we tried at Tajine Moroccan was delicious. We've yet to try another Moroccan restaurant in Taipei so I cannot compare this to others. It will be tough to top this one though. The owner and his Taiwanese wife were perfect hosts, and the meal we had was authentic and first rate.
Pros
Authentic Moroccan food
Friendly service
Cons
Not many seats in the northern restaurant
Price: $$
Level of English: Good (English on menu)
Traveller Tips
Great value lunch menu available during the week (see menu section)
Tajine Moroccan Locations
DunBei Branch (Closest MRT: Zhongshan Junior High School Station)
Da-an Branch (Closest MRT: Xinyi Anhe Station)