Jimmy's Hot dog is another danish style hot dog restaurant that's popped up in the last year.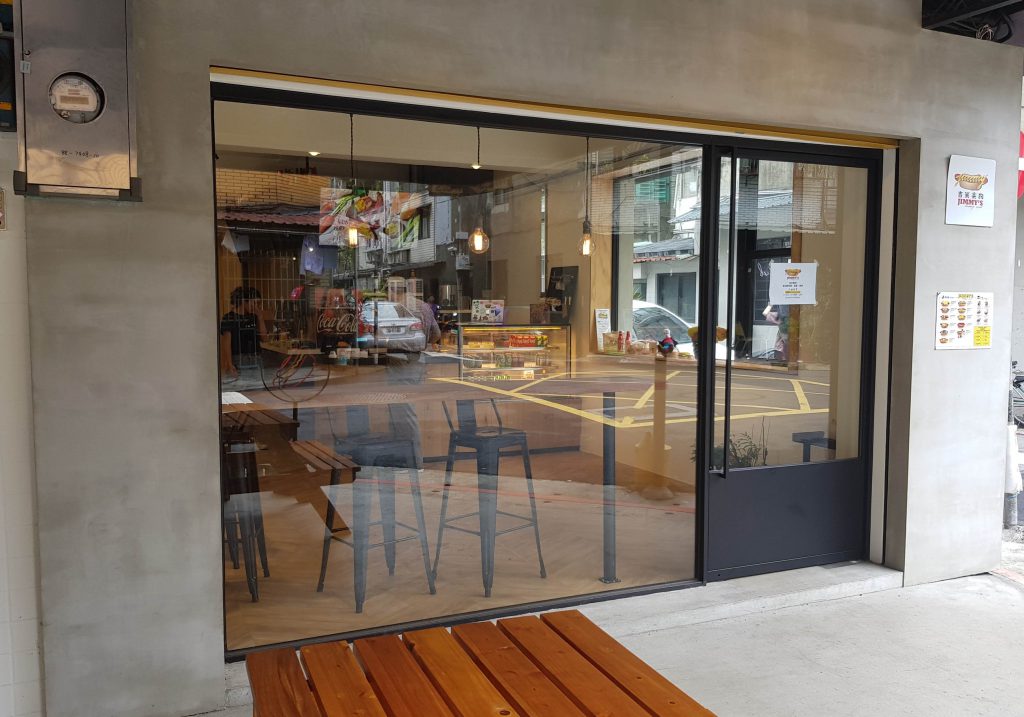 No doubt jumping on the success of the very popular Timeout hot dog restaurants, they serve a variety of wacky hot dogs that have certainly been inspired by those in the USA.
Serving only a single size of hot dog, the fun toppings include mac 'n' cheese, teriyaki, chilli slaw and bbq sauce. They even serve a 'naked' dog, which comes with a selection of toppings you can add for your desired taste.
The Chilli Cheese dog, which comes with their homemade beef chilli cheddar cheese sauce, is certainly is up there with the Timeout hot dogs. Very moreish.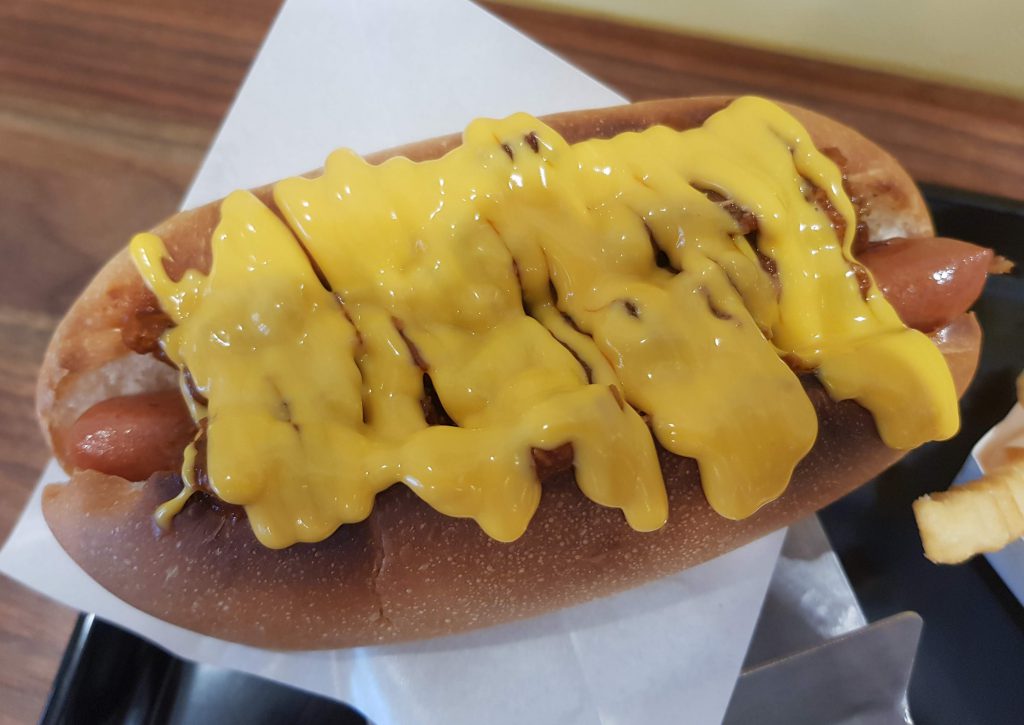 We also tried the New York Dog, which is cheaper than the chilli cheese at only NT$99, and comes with red onion sauce, sauerkraut and yellow mustard.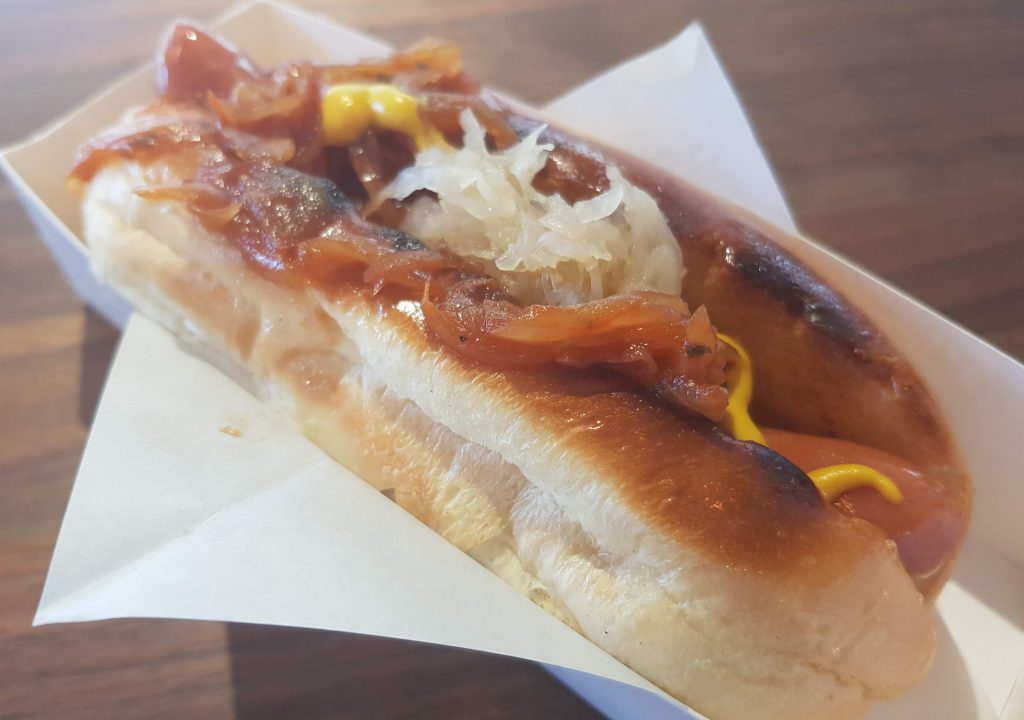 If hot dogs aren't really your thing, they have a range of burgers too, including pulled pork, BLT Beef burgers and the very American peanut butter and bacon burger.
They have a good selection of combos available, with various fries (including butterscotch), onion rings, nuggets and soft drinks that have unlimited refills. A satisfying meal for under NT$200.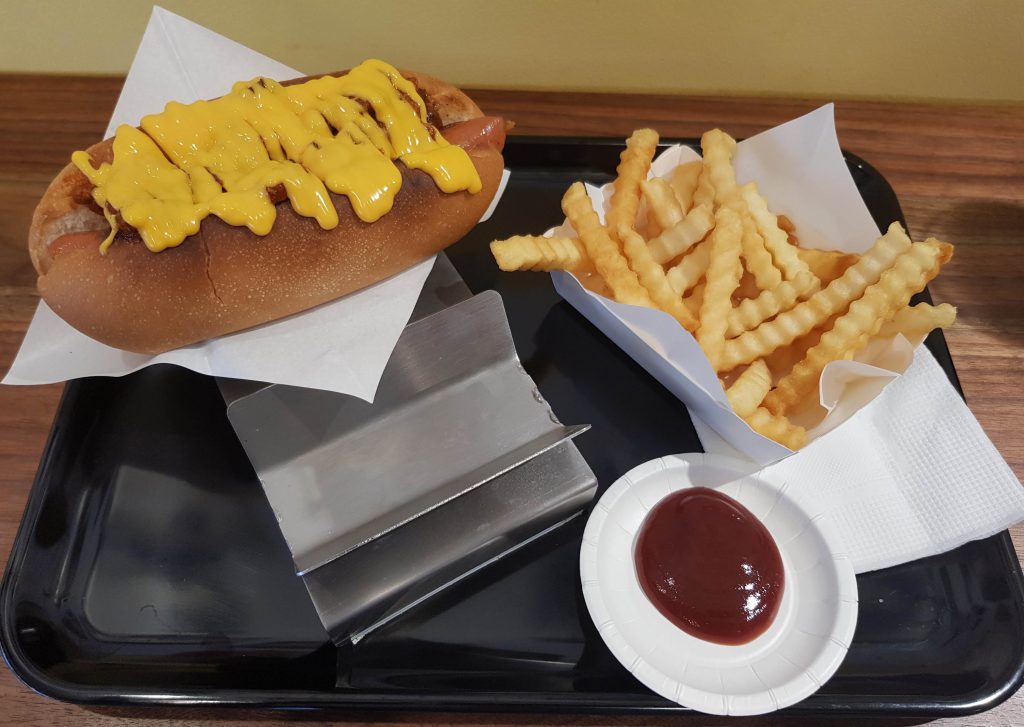 If you find the toppings aren't enough, they have a few others to try, plus of course ketchup and mustard.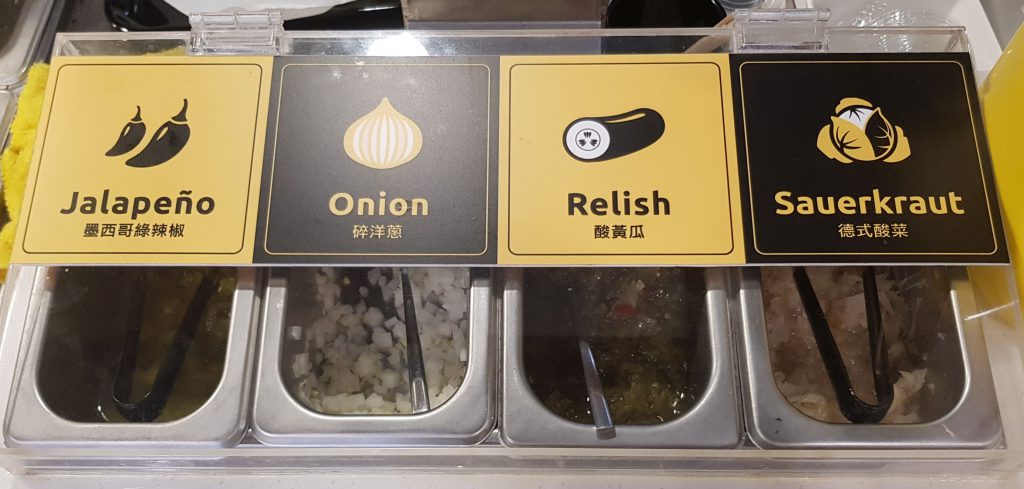 The walls are filled with pictures of (I assume) Jimmy, who is obviously very passionate about hot dogs. He's travelled across the USA wearing a crazy 'hat dog' to visit many different hot dog stands for inspiration.
Jimmy's Hot dog is certainly a worthy competitor to Timeout, maybe even surpassing their dogs. I'll need another couple of visits just to be sure though!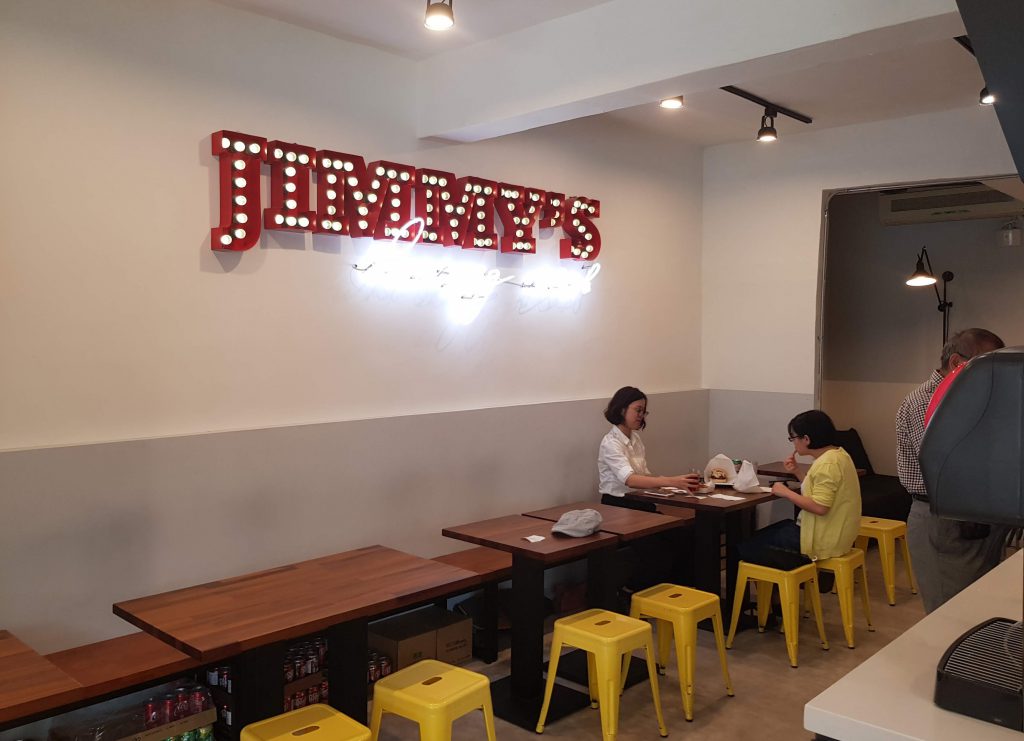 Menu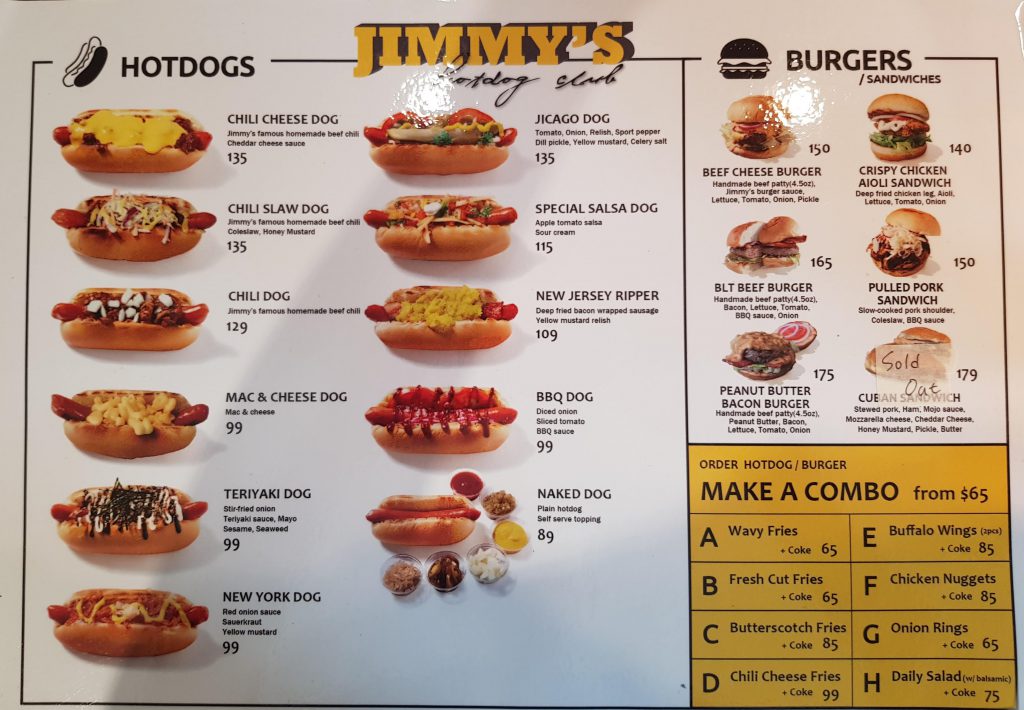 Pros
A great alternative to Timeout hotdogs
Nice combos available
Cons
Slightly off the beaten track
Price: $$
Level of English: Good (English menu available on request)
Traveller Tips
Make it a combo meal
Jimmy's Hot dog Location
Closest MRT: Daan Station (red/brown lines – exit 5)
Located Nearby
If you have found the information on this page helpful, please take a minute to share this post by clicking one of the links below. Your support would be greatly appreciated :)