Situated within the Expo Park in Maji Square, Triangle is a hip club that also doubles as a music venue.
Attracting a mix of both expats and locals, it offers a range of musical styles, with hip hop, ska music from various decades.
There's a jam night on Thursday, and they'll sometimes be special performances from international bands. They also have a popular KTV (Karaoke) night on Tuesdays.
You'll normally need to pay between NT$200 and NT$300 to enter but this does include a free drink although for some cocktails you'll need to pay extra. It is worth the extra money however, as the cocktails at Triangle are some of the best I've had in Taipei.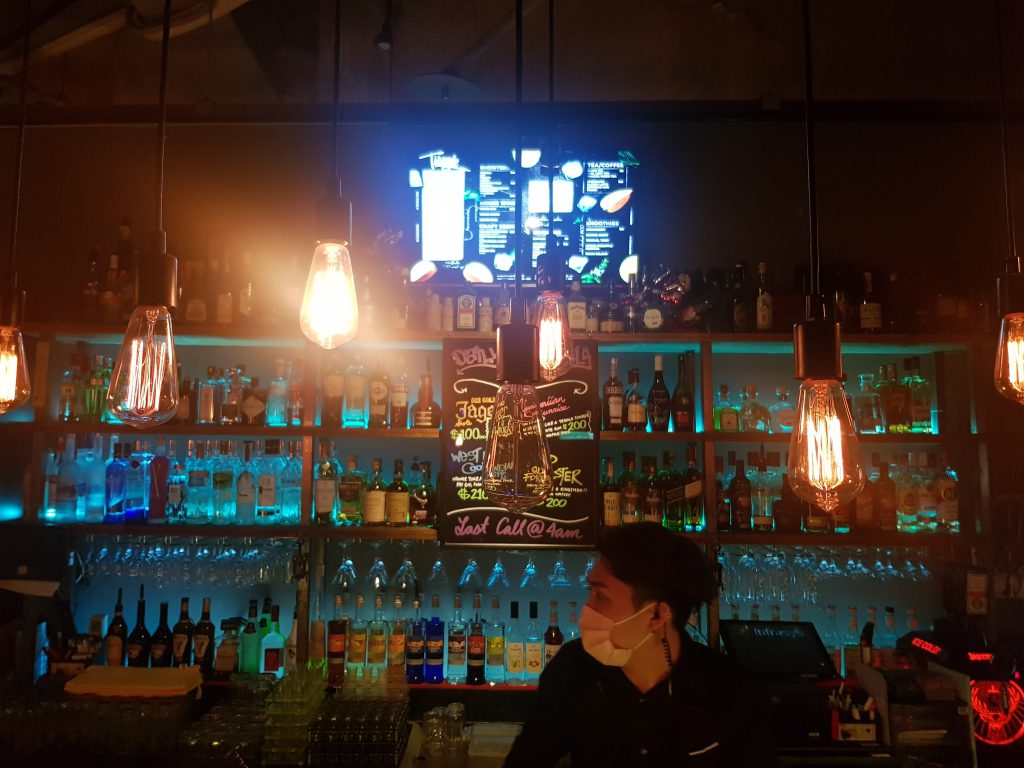 The vibe is nice, especially when a band is playing, and the cocktails are well crafted and taste great. It normally doesn't get busy until after 23:00 on weekends but you can party until the early hours.
Triangle is a lively venue with a great atmosphere, especially when there's a band playing.
Pros
Nice cocktails
Great vibe
Stays open until late
Cons
Tucked away in the corner of the expo park
Price: $$$
Level of English: Good (English on menu)
Traveller Tips
Tuesday: Karaoke Night (20:00-00:00)
Wednesday: Student Night (20:00-04:00)
Thurday: Jam Night (20:00-02:00)
A list of special nights can be found at the top of their Facebook photos page.
Location
Closest MRT: Yuanshan Station (red line – exit 1)
If you have found the information on this page helpful, please take a minute to share this post by clicking one of the links below. Your support would be greatly appreciated :)