Unquestionably the most popular breakfast spot in Taipei, Fuhang Soy Milk is also one of the oldest and most respected.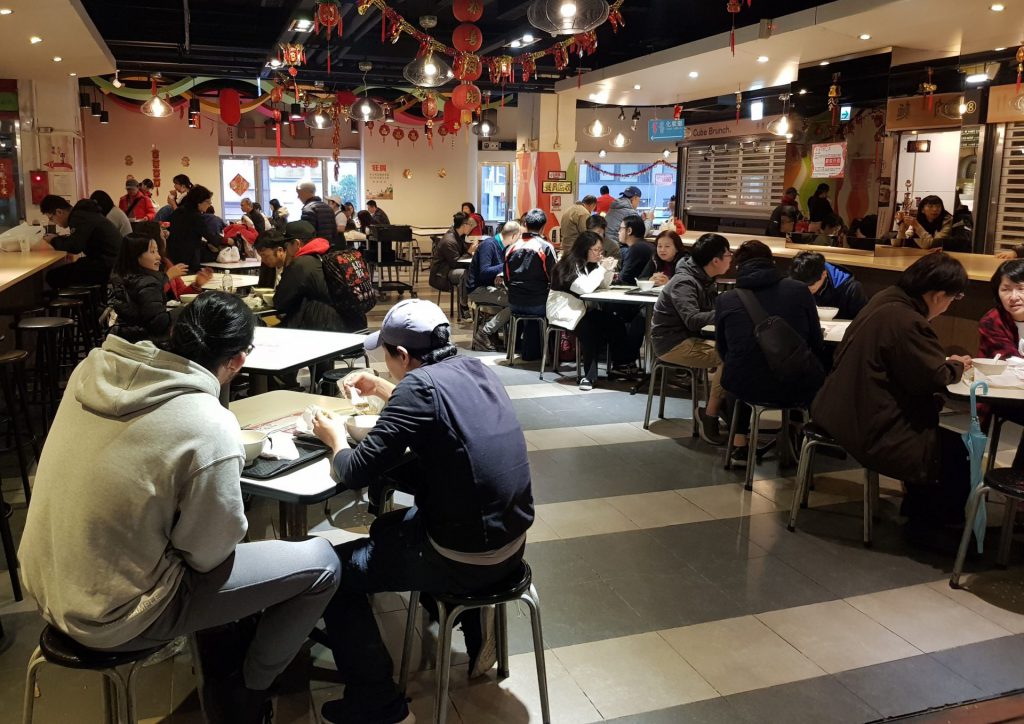 They have been serving up breakfasts to the locals since 1958, and over time have become a number one choice for a local breakfast. They have also been represented in the Michelin Guide for the last few years, including this one.
Due to this, if you want to give Fuhang Soy Milk a try, I suggest you come early.
This is what the queue looks like at 08:15 on a weekday. It took us about 20 minutes to get served.
At 09:15, the queue had extended around the corner, with waiting times of about an hour.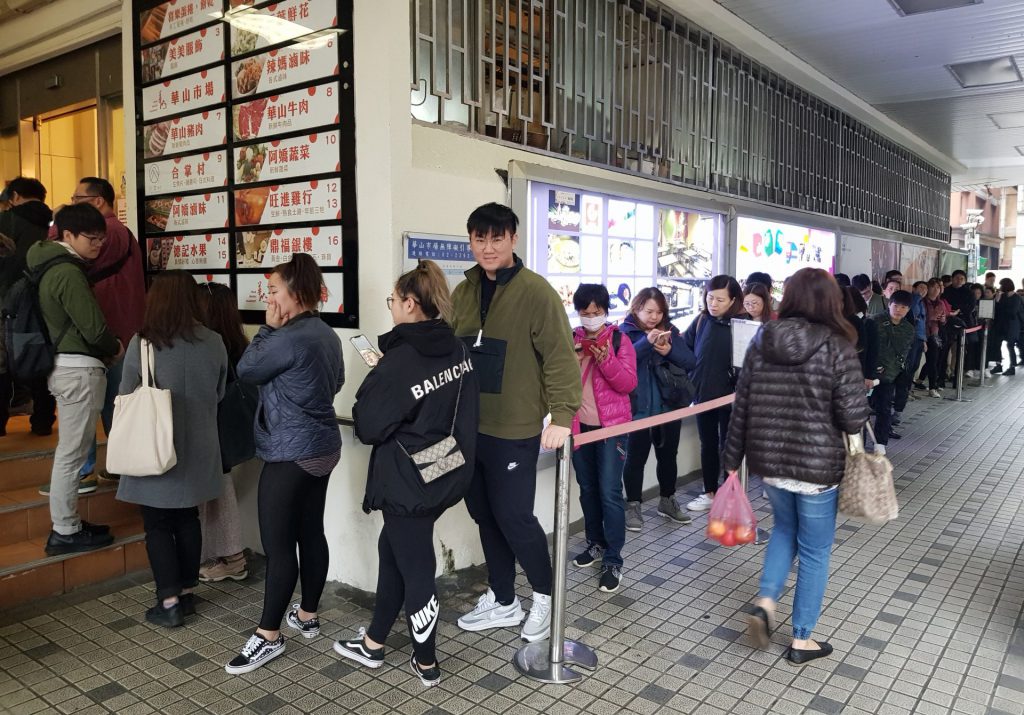 Queue times over the weekend are much longer, so I would strongly recommend going Tuesday to Friday (it is closed on Mondays).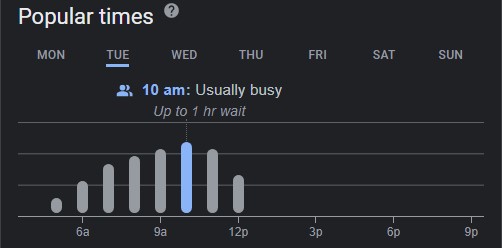 As Fuhang Soy Milk's name suggests, one of the main reasons local folk (and now tourists) flock here is their Soy Milk.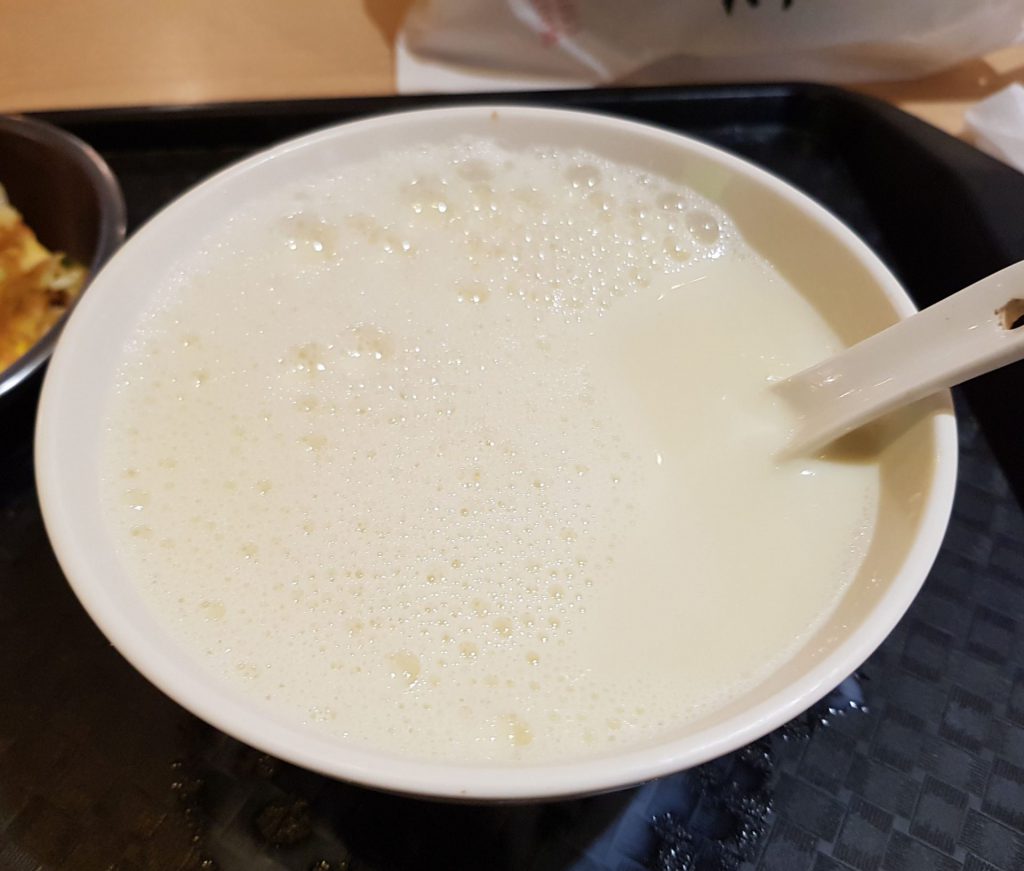 The sweet ones are served hot or cold, and come served in either a bowl, much like soup, or a cup.
The salty ones must be served in a bowl, since they come with green onion, pickles and bits of shrimp – not great for drinking I imagine!
Ordering food at Fuhang Soy Milk is quite straight forward. You choose which soy milk you want first. They'll then hand you a menu with English and pictures (see menu section), and you can simply point. Over the years of working here, some of the staff can speak decent English too.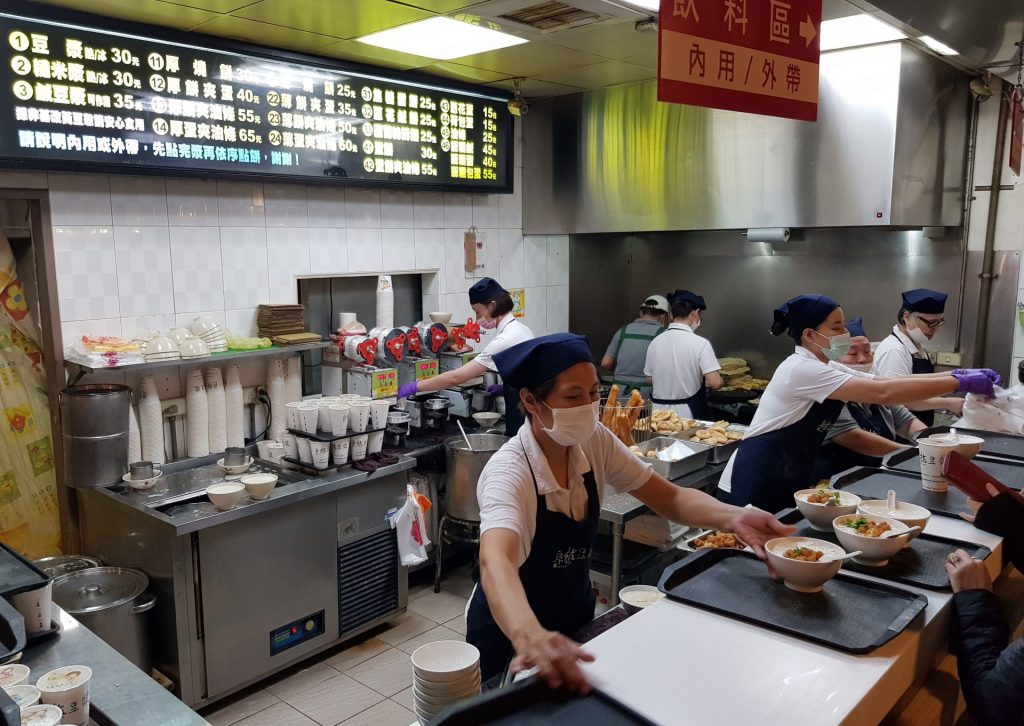 It probably is worthwhile spending some time thinking about what you are going to order before you get here though, as you will be rushed if you take too long.
Another dish Fuhang Soy Milk are famous for are their Deep Fried Chinese Donuts (or savoury churros as we prefer to call them). These are served in a choice of two types of bread or on their own. Their signature dish for these, is the Thick Bread with Eggs and Donut Stick.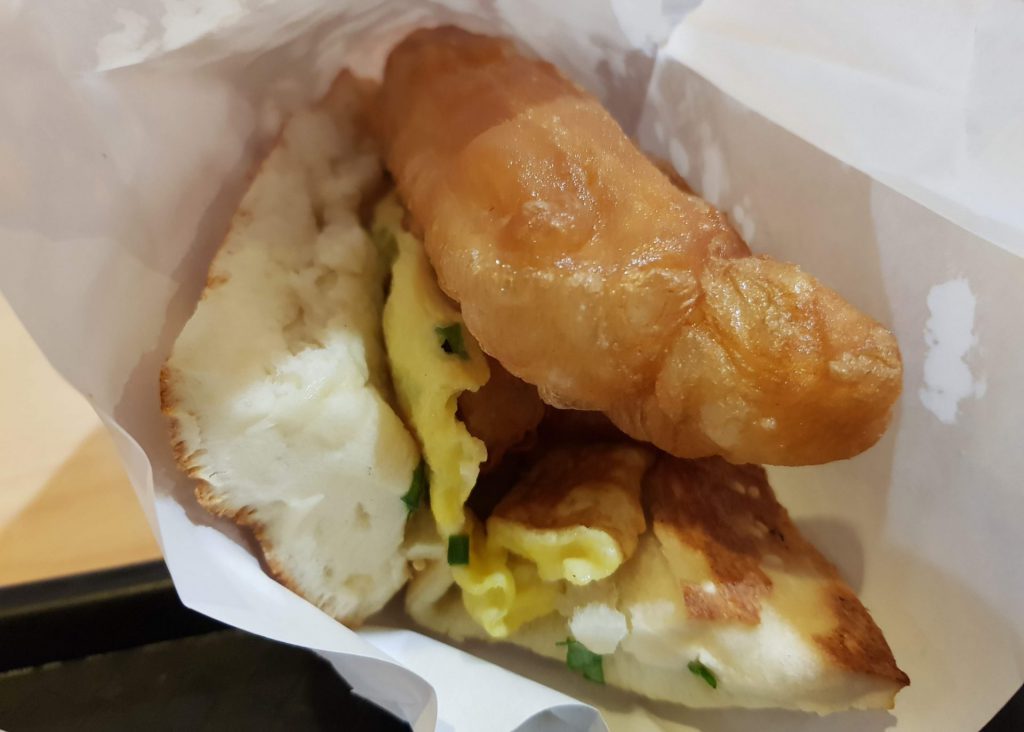 The fried eggs are mixed with scallion, but apart from that, it's exactly what it says on the tin. The churros are light and crispy (and not too greasy as they are in other places). A delicious meal that will fill most mortals up!
The eggs can also be purchased separately if desired.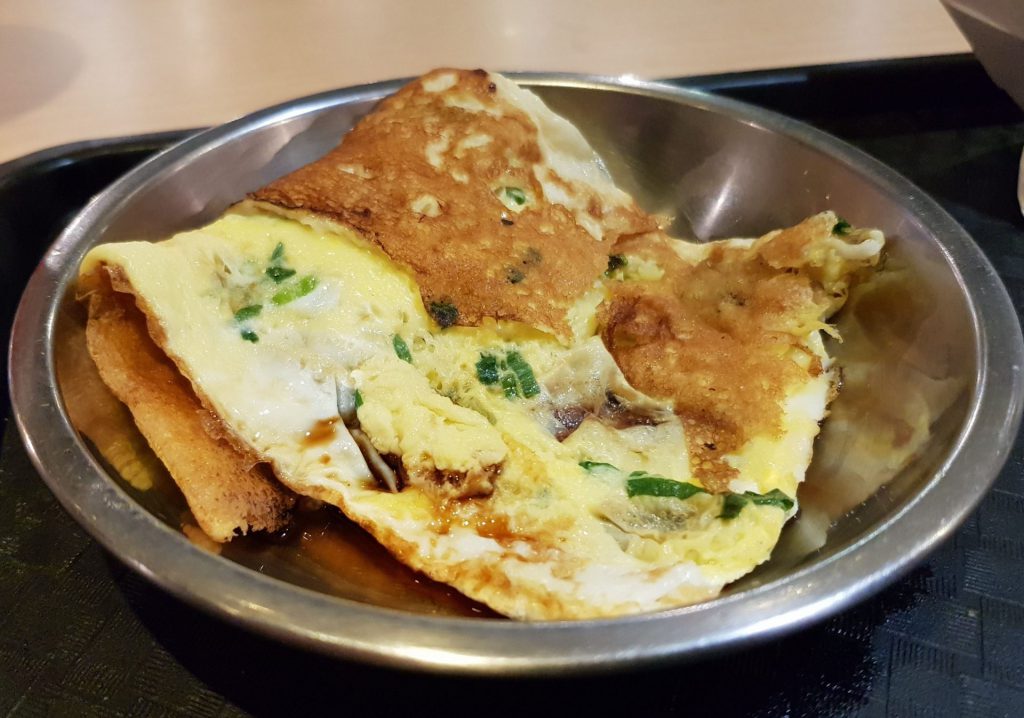 You can also purchase a Chinese Donut inside flat bread. You'll see them making both types of bread, baked in a special barrel-like oven as you're queuing to be served. The breads can also be purchased on their own, or just with the egg if you think that the addition of the churro will be just too much.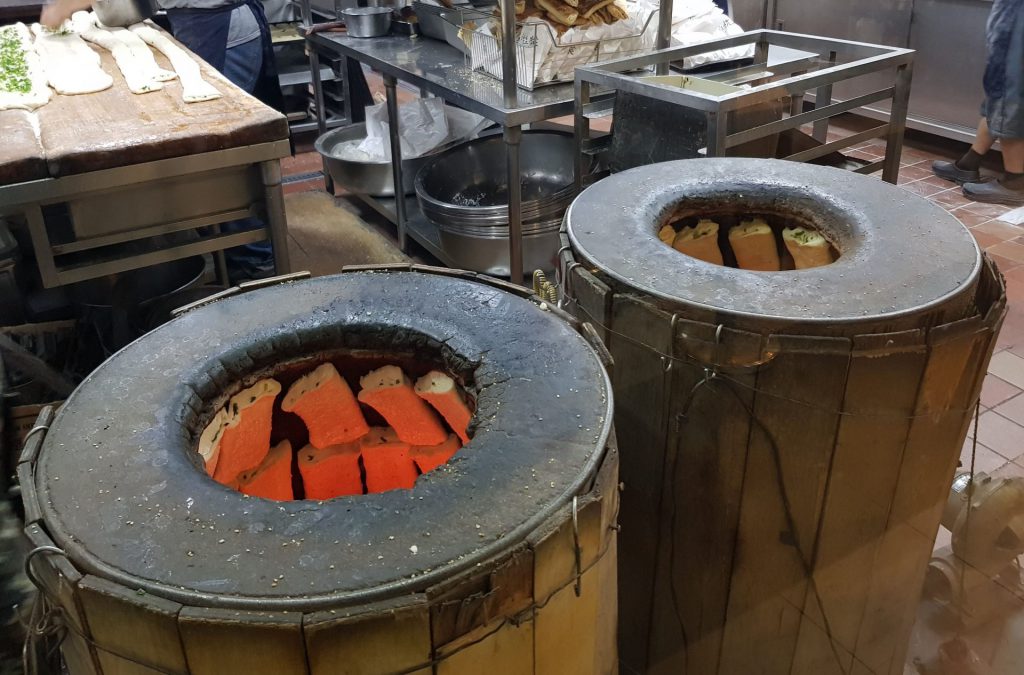 Fuhang Soy Milk also bake 3 types of buns, with either caramel, scallion or dried radish, and all topped with sesame seeds. If you found yourself ordering too much (as most people do), these are great for eating later.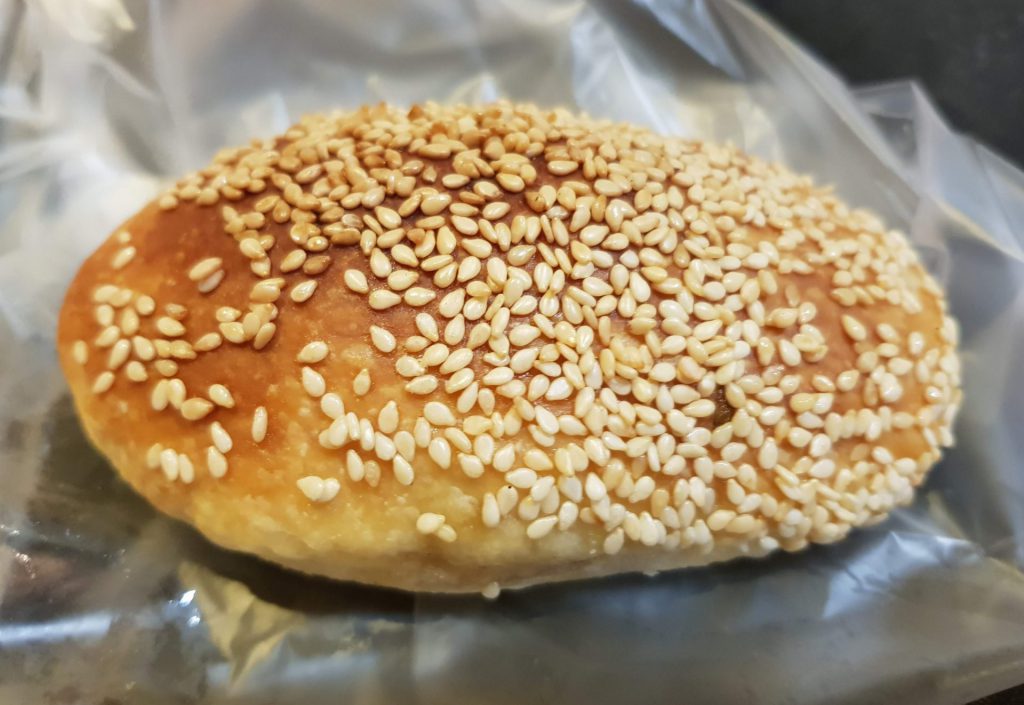 Another thing I would recommend (although in truth I've not tried them here) are the Egg Pancakes. Locally known as Dan Bing, these are some of my favourite breakfast items in Taipei. They're basically like savoury crepes, and done well they're delicious.
You won't have trouble finding tables here, as Fuhang Soy Milk is part of a large shared dining hall with loads of small tables, and a couple of larger ones for sharing.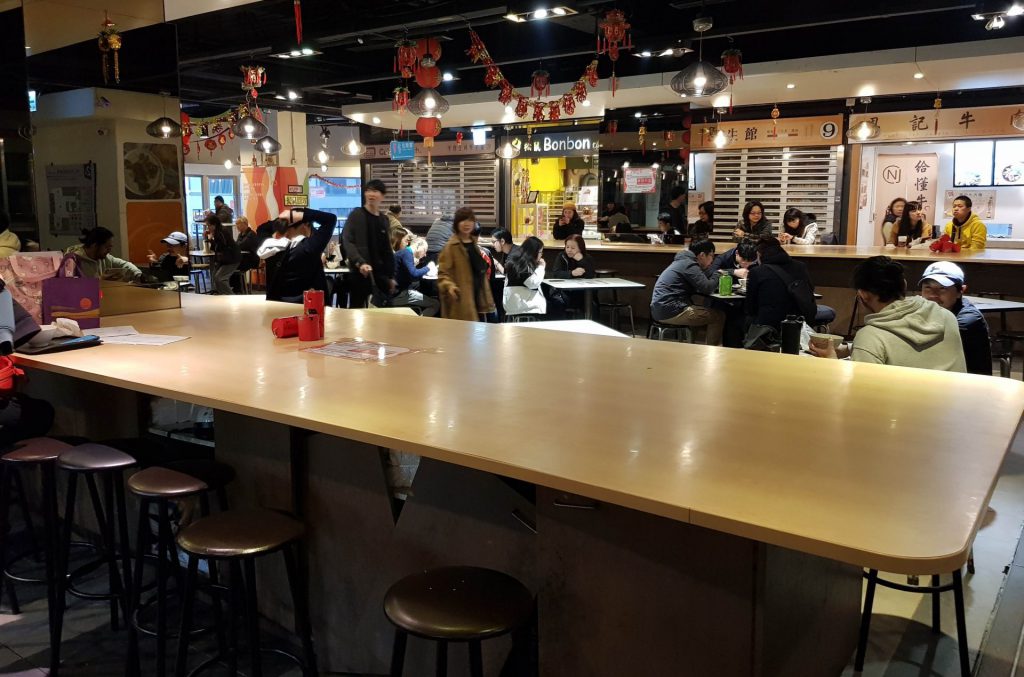 A typical breakfast for 2 (including soy milk of course) will set you back just over NT$200, which is great value, especially since you're likely to not get hungry again until at least a few hours.
Is Fuhang Soy Milk worth the wait? I probably wouldn't queue up for over 40 minutes to dine here, as there are good alternatives in Taipei such as Yong He Soy Milk King. However, if you do manage to beat most of the queues then it's certainly worth visiting to sample their delicious soy milk and Chinese donuts!
Menu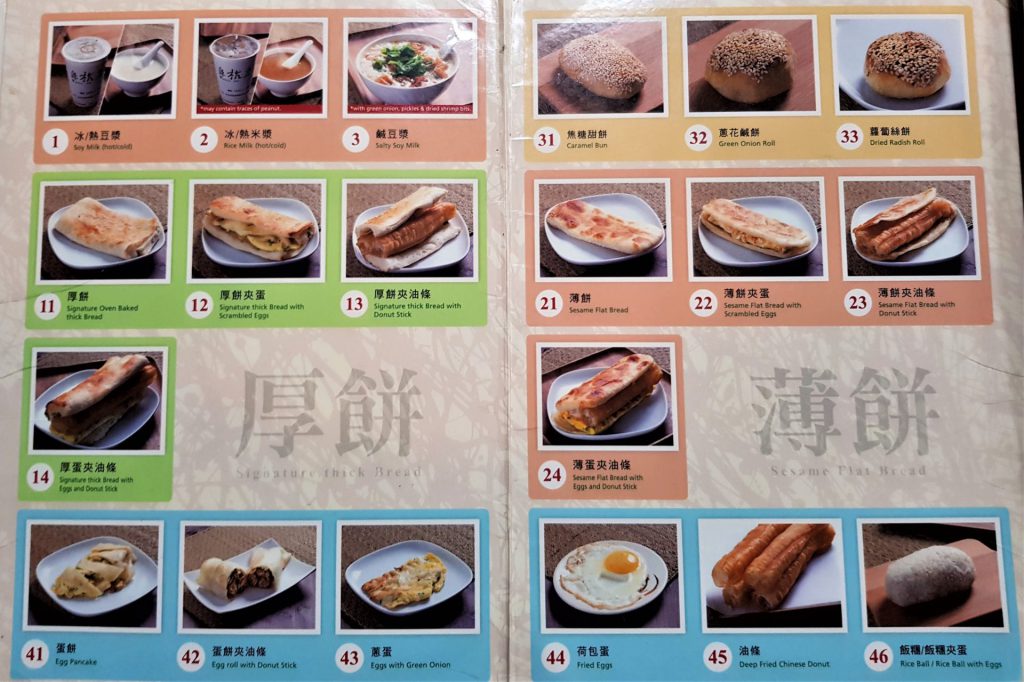 Pros
Top class Taiwanese breakfast
Large seating area
Cons
Huge queues to be expected
Price: $
Level of English: Some (English menu available)
Traveller Tips
Get here before 08:30 on a weekday to avoid long queues
Closed on Mondays
Fuhang Soy Milk Location
Closest MRT: Shandao Temple (blue line – exit 5)
Located Nearby