Herban Kitchen & Bar is a restaurant tucked away down an alley in the popular Dunhua area of Taipei, but it's certainly worth seeking out.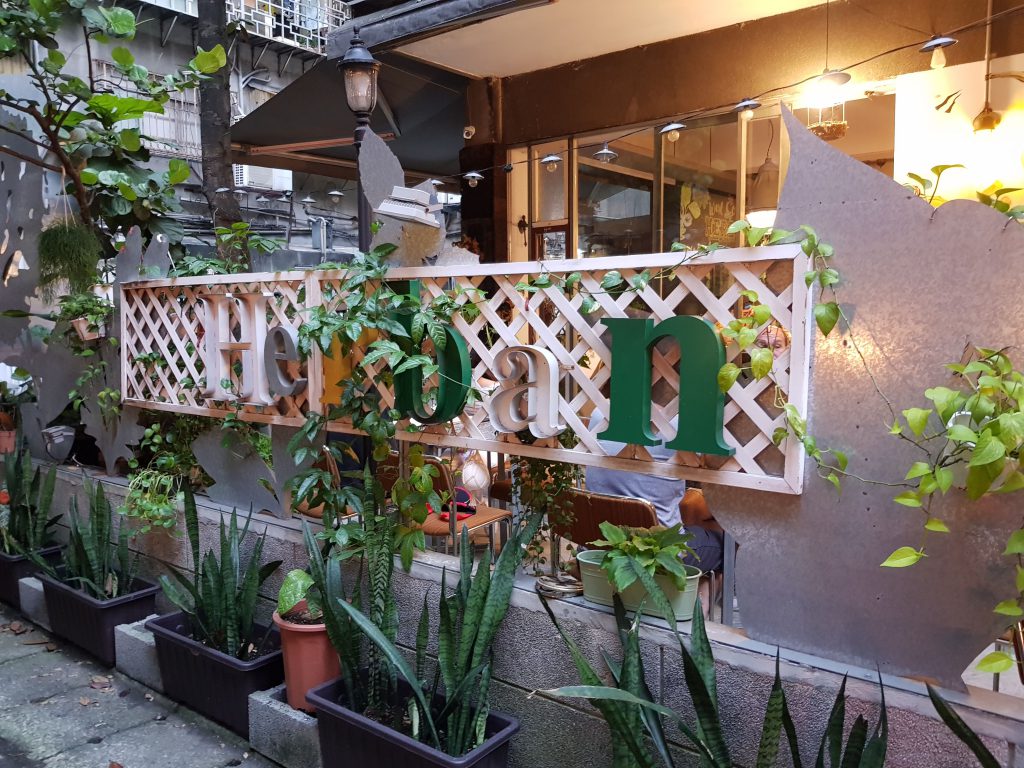 Serving only vegetarian dishes, using only well-sourced and organic food, they have pasta, risotto, sandwiches, brunches, salads, and a wide number of other dishes like tacos, hummus and wontons.
The name Herban comes from a portmanteau of the words herbs and urban, the latter of which comes from the styling of the restaurant. It's up there with the nicest environments we've eaten in Taipei.
We love the attention to detail here, such as the wine crates on the ceiling, and light bulbs filled with herbs. If you've been to Treasure Hill, you will probably also recognise the artwork on the walls.
There's a small patio outside with a heater for the colder months.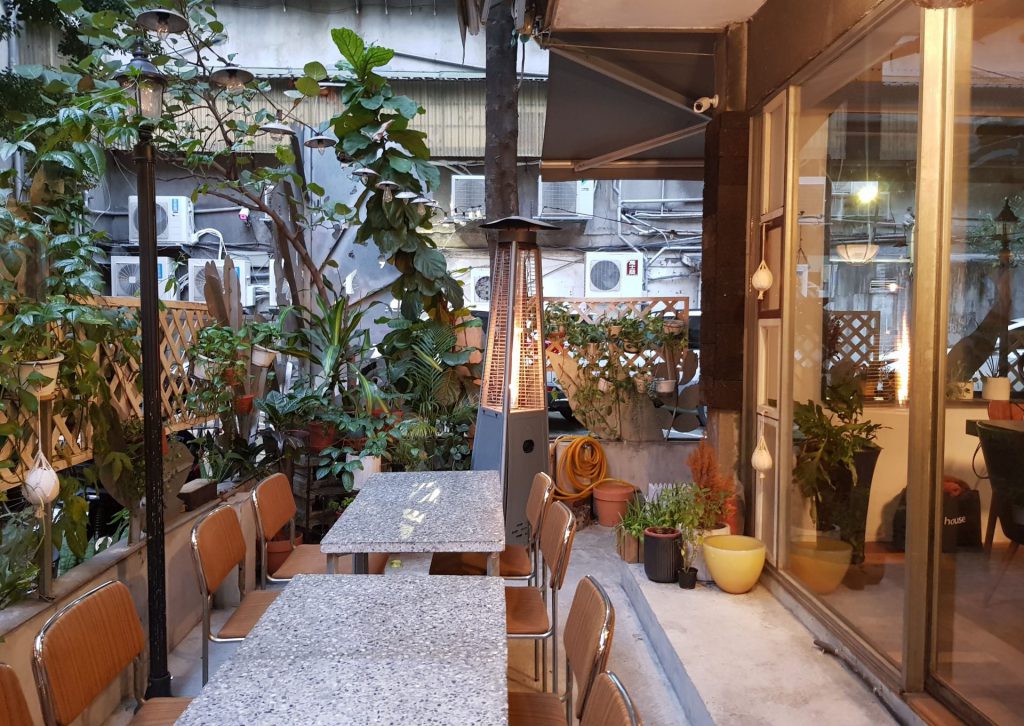 Herban serve some great pasta dishes. The Spicy Thai, with grilled mushrooms and roasted crushed cashews, infused with lemongrass, garlic, grilled lemons, coriander and plenty of chilli heat.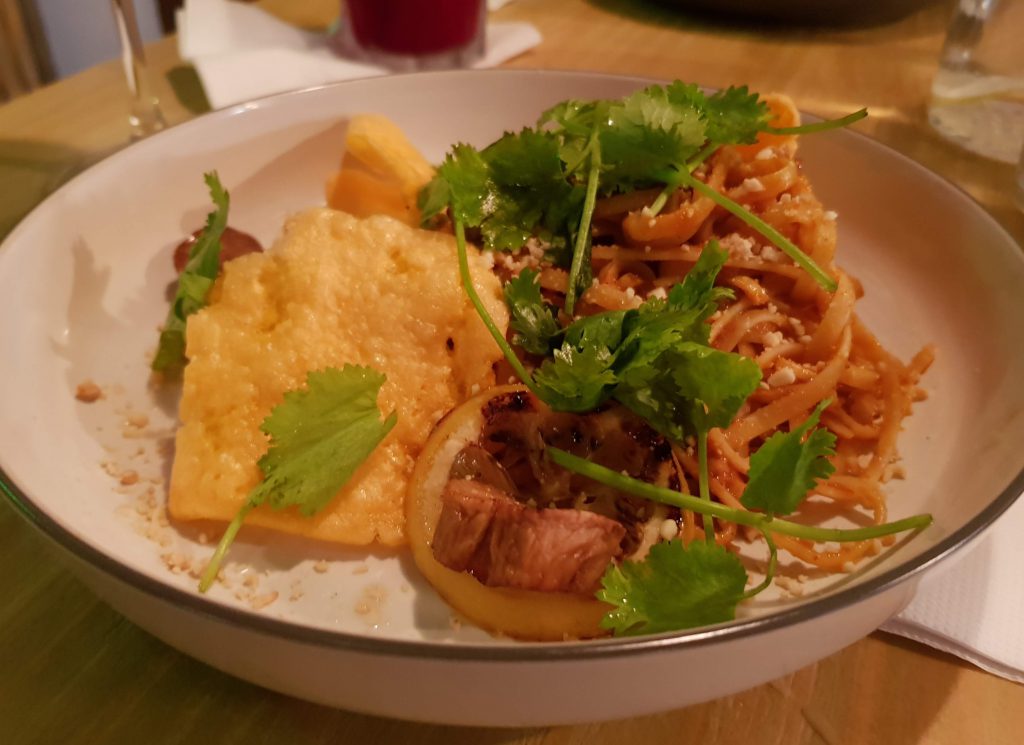 The Puttanesca, with black olives, tomato, diced mozzarella, mushrooms, green beans infused with basil, garlic and onion and a French mustard dressing was packed with flavour.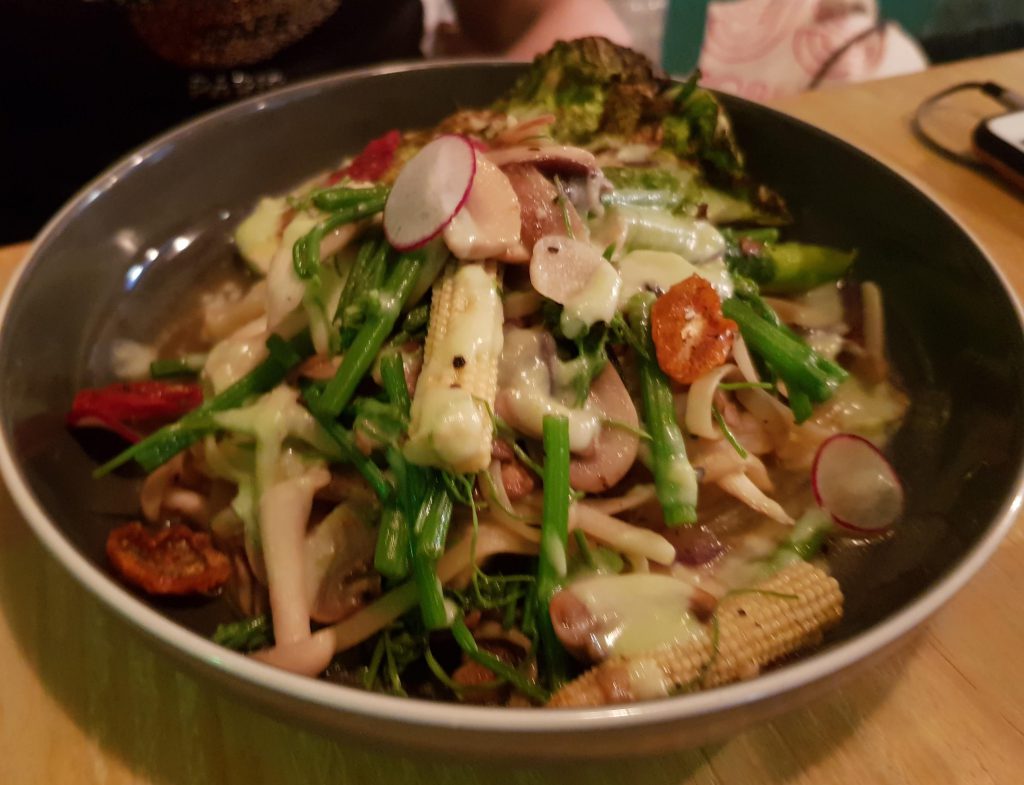 Herban's use of herbs and spices throughout their dishes takes them to the next level, giving them a deepness found in only the best restaurants.
Another dish that makes great use of them is Homemade Shroomutton Curry and Pita. The mushroom 'mutton' gives the meaty texture, while there's also chickpeas, cauliflower, zucchini and aubergine.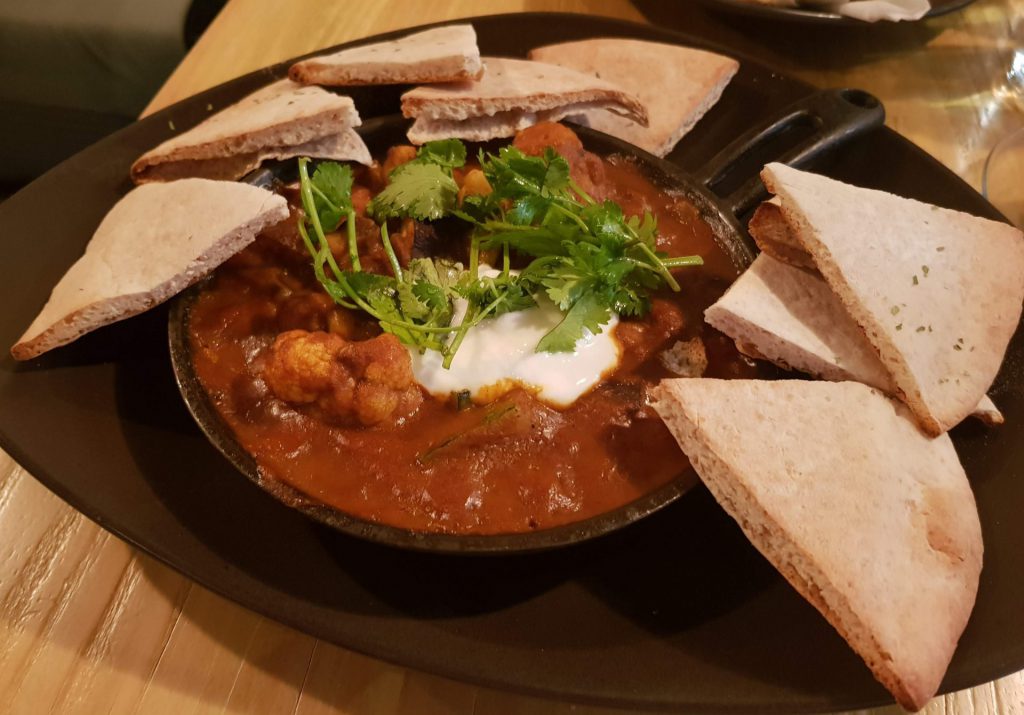 Garlic, onions, some chilli heat and coriander add to the flavour, while the pita is infused with thyme that works perfectly with the curry.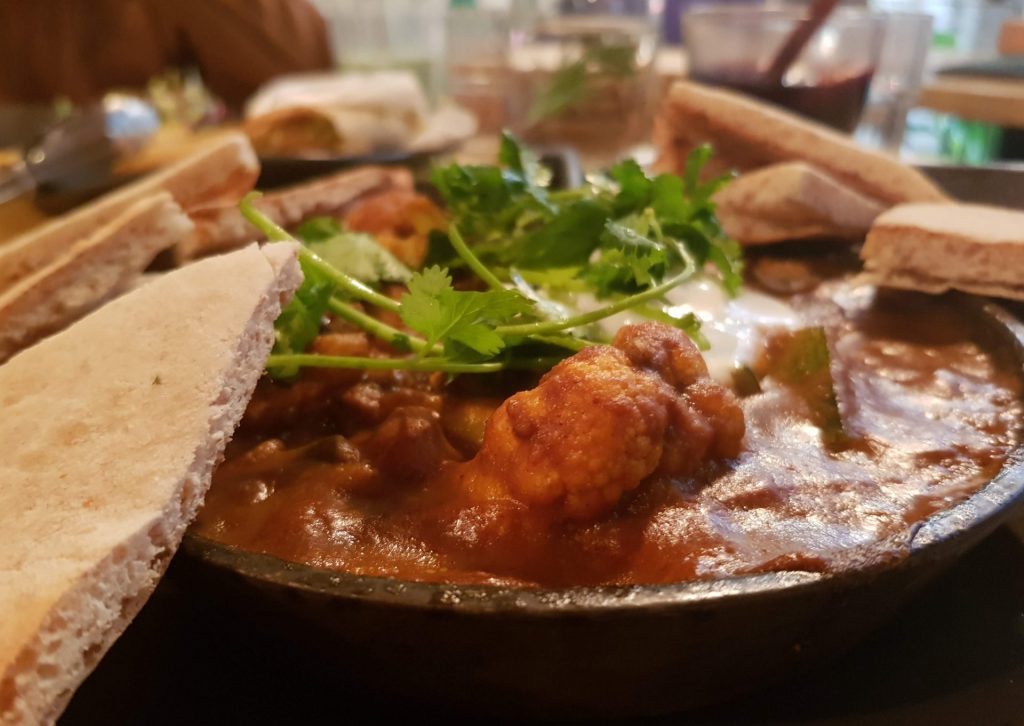 Herban have an extensive list of drinks, including smoothies and a nice selection of wines, beers and delicious cocktails.
The red wine Sangria was one of the best we've tried in Taipei. During the Christmas period, they also serve a fantastic Mulled Wine.
The smoothies and juices we've tried so far were the aptly named Pink Floyd, with dragon fruit and ginger ale, was an unusual combination that worked a treat. We also tried a new smoothie they have – called The Hulk, another unusual mix of avocado, milk, spirulina and maple syrup.
The average you'll pay for two mains and drinks is just over NT$1,100, which isn't by any means cheap but for the quality of the food combined with the nice dining environment we thought was good value. This does include a 10% service charge, although if you eat here on Mondays, they drop the charge!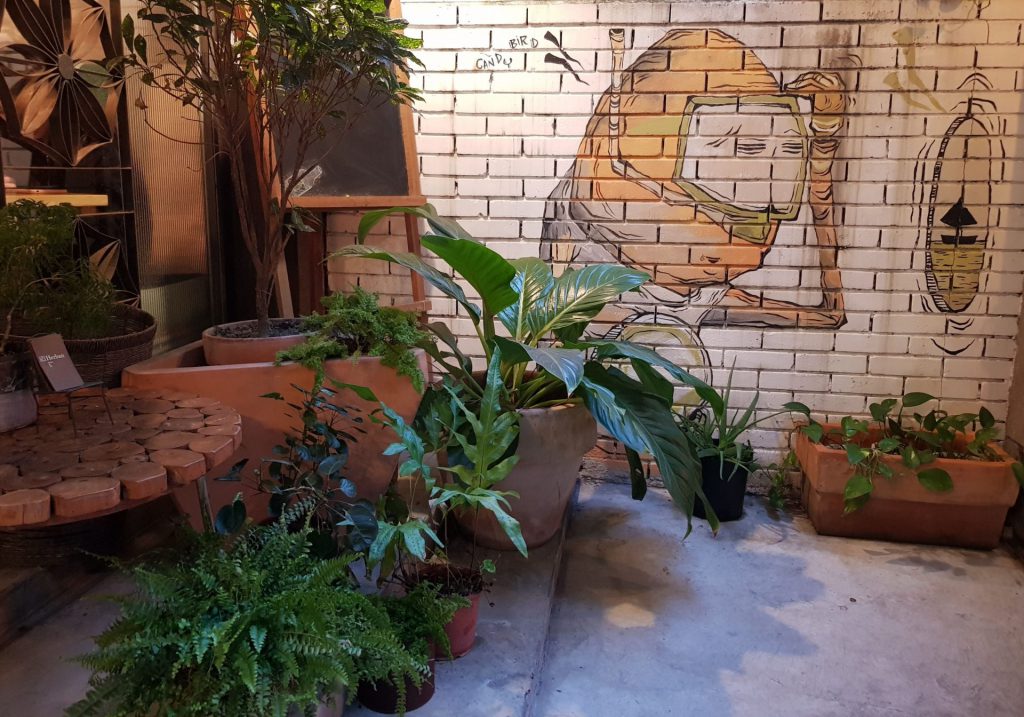 We have already pencilled in what we're going to have at Herban Kitchen & Bar next time. Their signature dish, the Moussaka with Shroomutton kebabs looks delicious, while their homemade desserts (especially the brownies) look equally fine.
Definitely up there with our top picks – one of our favourite restaurants (vegetarian of not) in Taipei!
Menu
Pros
Very good vegetarian food
Great selection of food and drinks
Nice vibe
Price: $$$
Level of English: Good (English on menu)
Traveller Tips
A 10% service charge applies.
However, there is no service charge if you visit Herban on a Monday!
Credit/debit cards are accepted here, except for AMEX.
Location
Closest MRT: Zhonxiao Dunhua (blue line – exit 9)
Located Nearby