URBN Culture, as it's name suggests, is a hip and streetwise vegetarian restaurant with a strong urban theme.
Regrettably, URBN Culture is now permanently closed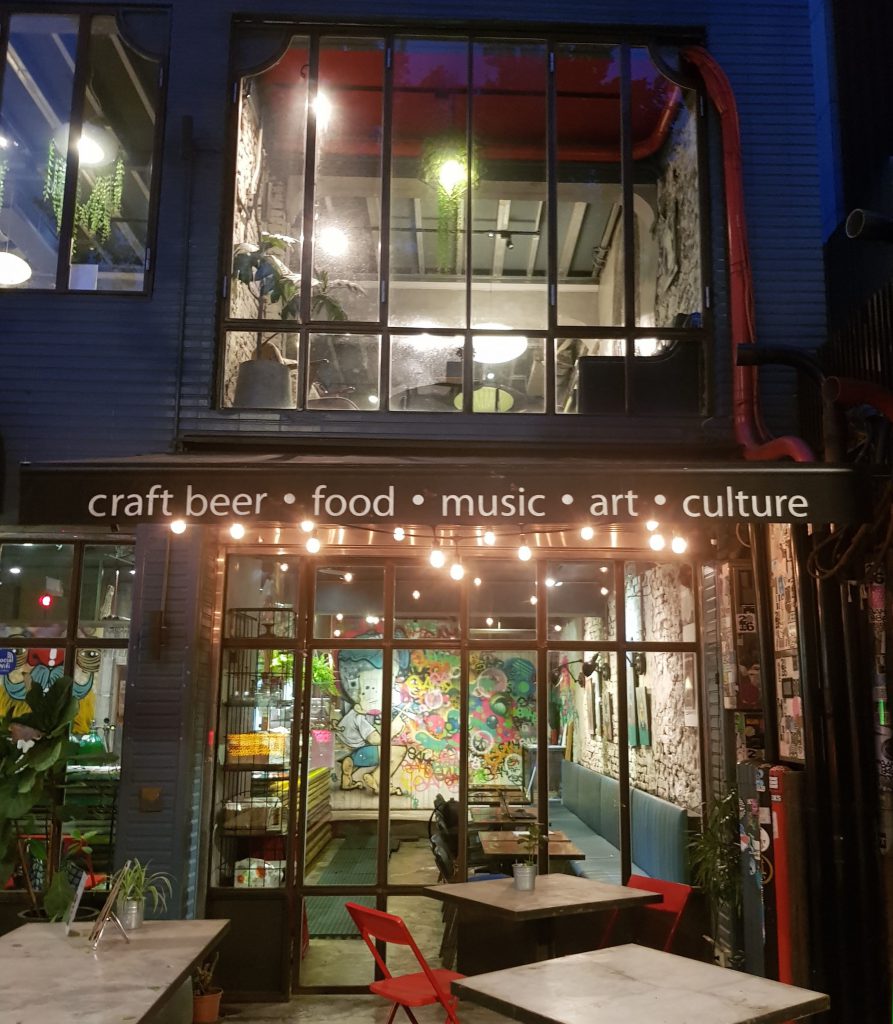 Located on two floors, the painted brick walls are adorned with graffiti and artwork, giving it the urban feel it's going for.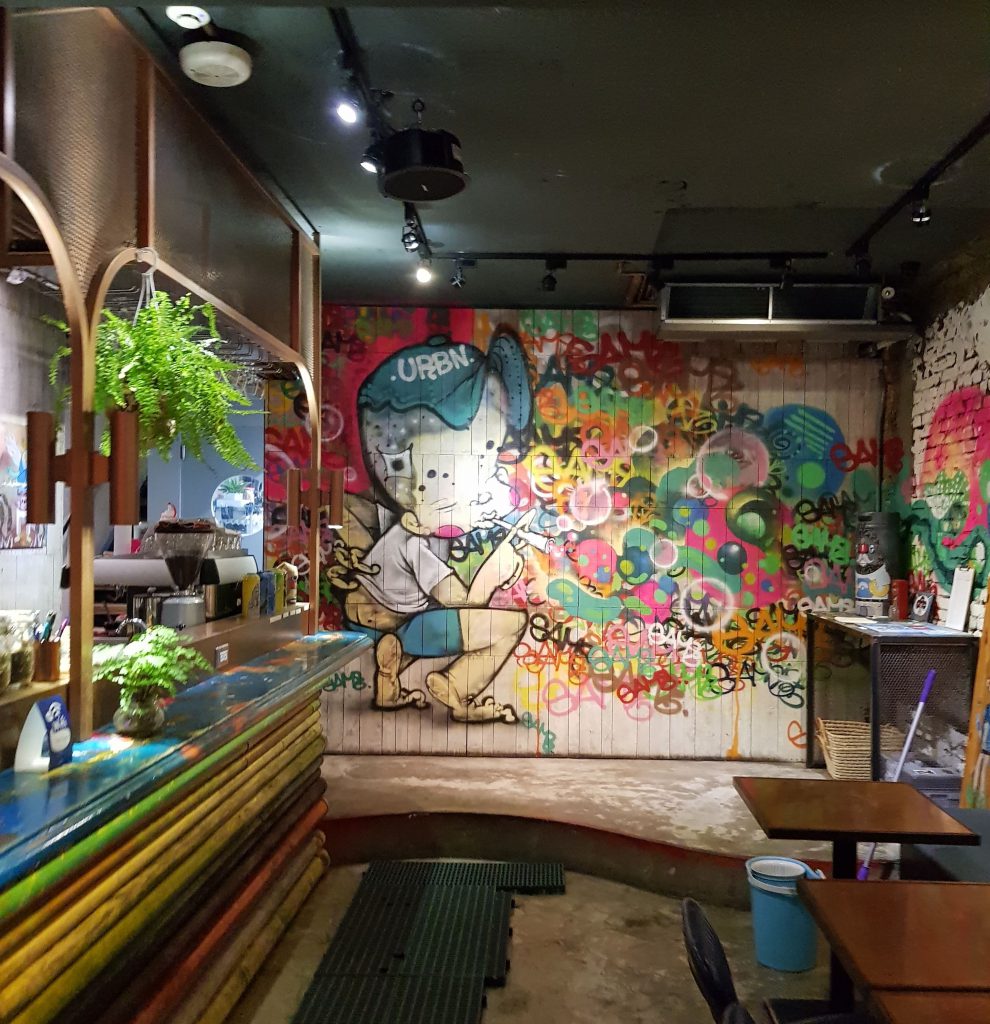 The artwork on show is all from local talent, and is changed regularly to give as many artists a chance to showcase their work, while most is available to buy.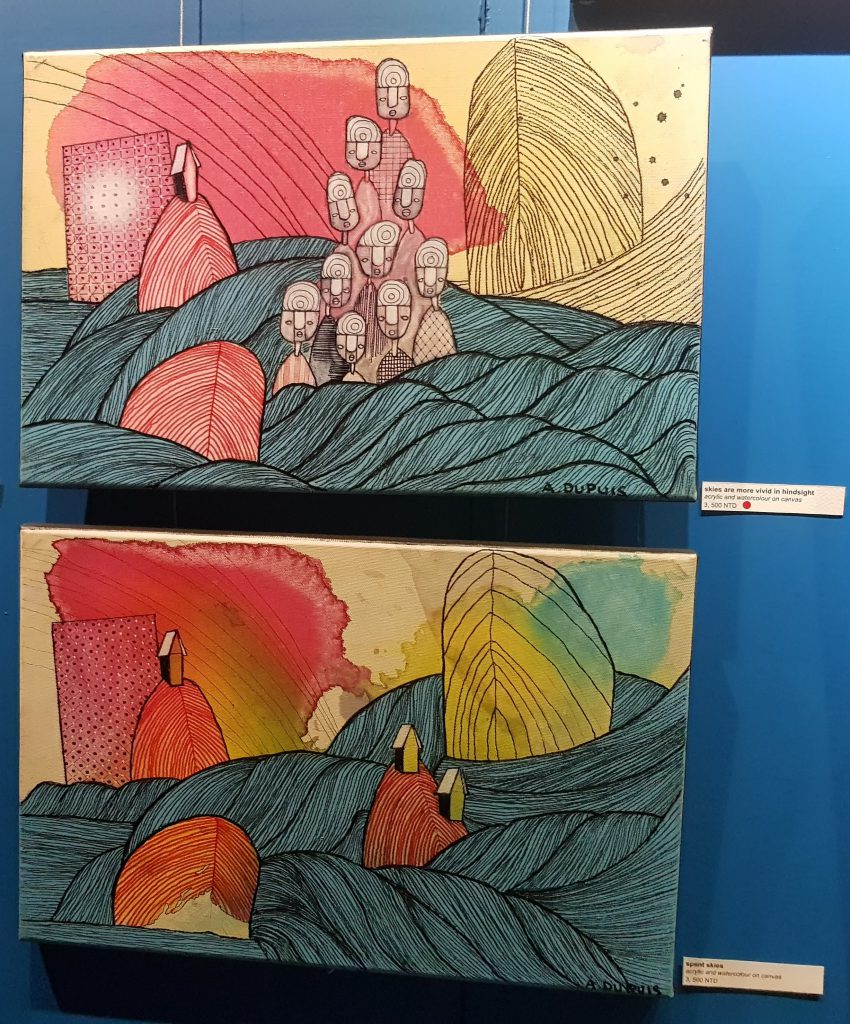 Downstairs has a bar with a number of local Taiwanese craft beers on tap, including Taihu, Sambar and 55th Street. These can purchase individually in 350ml glasses for NT$200 – NT$250 or as a selection of samplers, where you can purchase 5 smaller size glasses (165ml) for NT$500. I've not managed to try 55th Street yet but both Taihu and Sambar brew some great ales.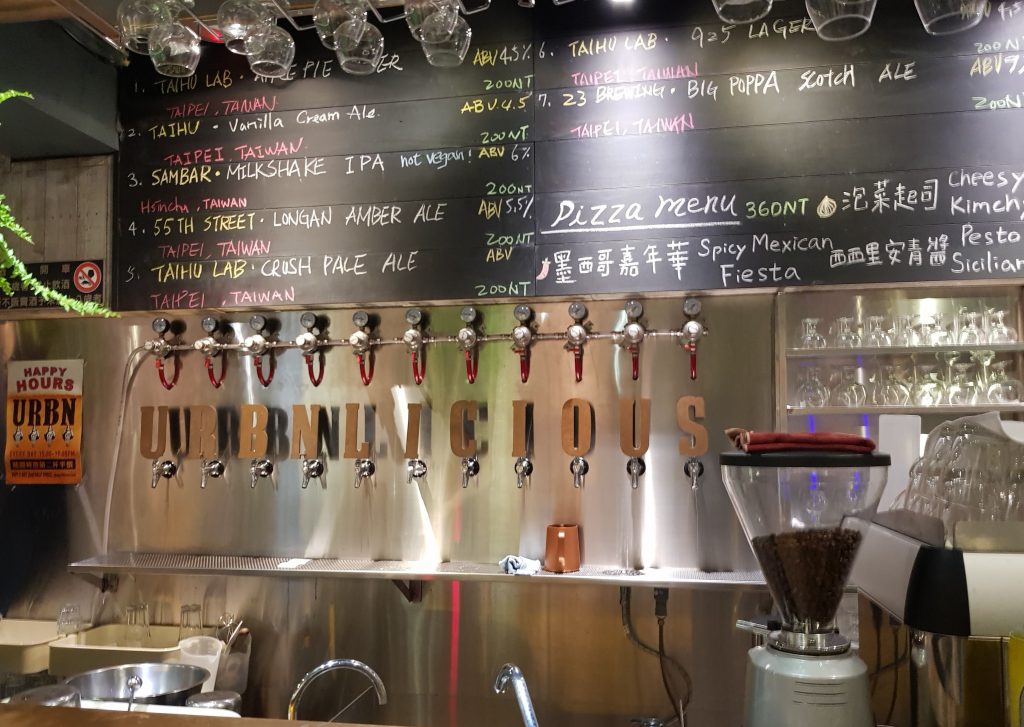 Upstairs is much more spacious, which ample room for diners, continuing the urban theme with bricks, concrete and artwork.
Their vegetarian food comes in many forms:
Brunch – mainly egg based such as Eggs Benedict and Omelettes
Salad – with Quinoa, Tempeh, Chickpea or Mushroom based that's a good meal for 1 person or can be shared between 2 or 3
Grilled Sandwich – which can be customised for vegan/dairy free
Vegan Homemade Burger – a mix of tempeh, black beans, brown rice and quinoa served with fries and pickle cucumber
Homemade Pasta – Served with Focaccia and with a choice of Linguine, or Pumpkin/Spinach Fettuccine
Finger Food – small plates such as Fries with Kimchi Mayo and Cheesy Bean Nachos
Main Courses – either a quinoa based Mexican Bowl or Moussaka
Pizza – all gluten-free
There are some great pictures of their food in the gallery on their website.
So far we've tried Spicy Melanzana pasta dish, with eggplant, zucchini, olives, sun-dried tomatoes and a good kick a chilli heat. It's one of the best pasta dishes we've tried in Taipei.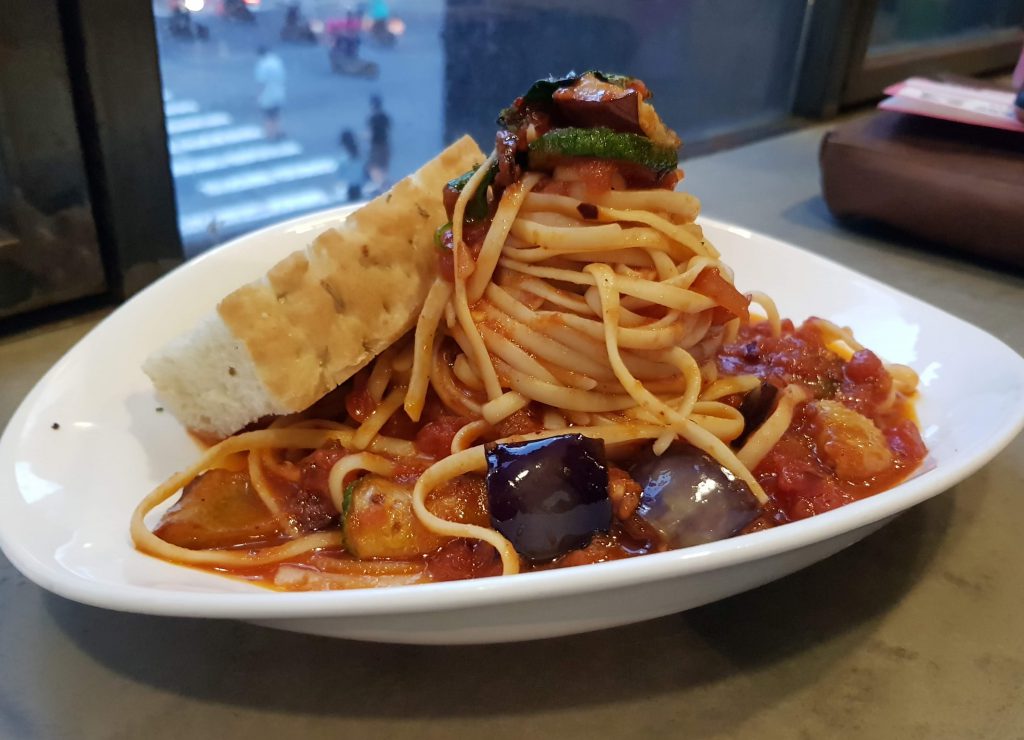 To accompany this, we opted for one of their delicious looking salads. The Spinach Quinoa Salad, also with avocado, sun-dried tomatoes, sliced of almond and a mustard vinaigrette.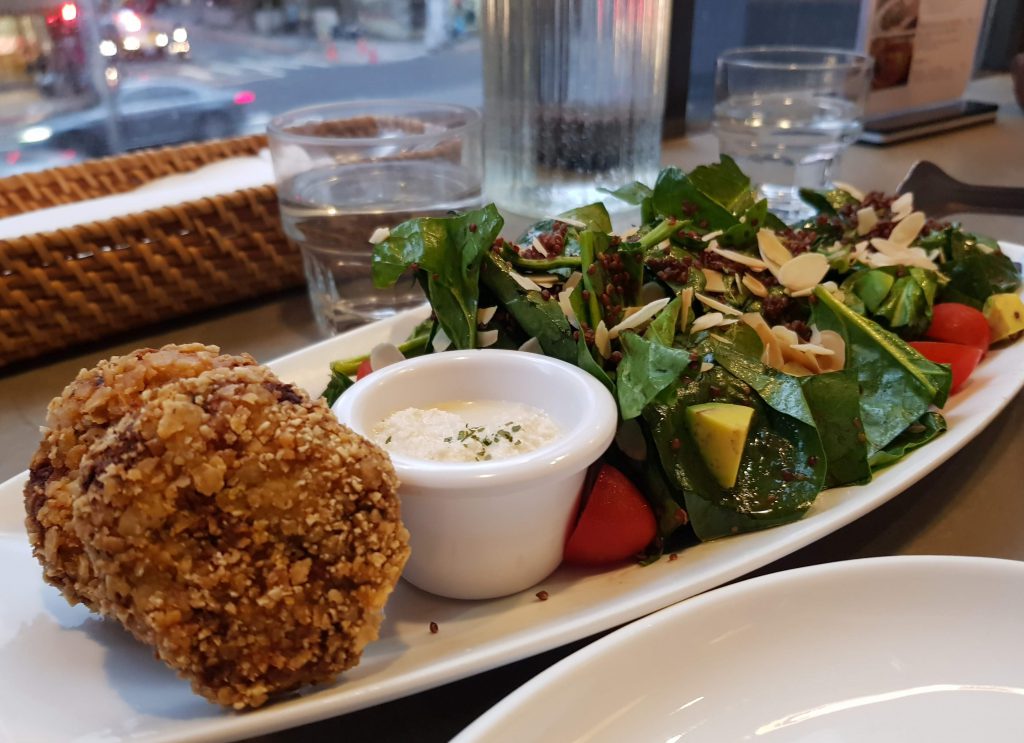 There are so many many looking dishes we'll need to return here a few times to sample more. Their dessert menu also looks great, the likes of Avocado Key Lime Mouse and Peanut Banana Pie.
Aside from the craft ales, they have an extensive drinks menu with teas/coffees, power shakes, fresh juices – some mixed with alcohol, including the Pineapple Mojito.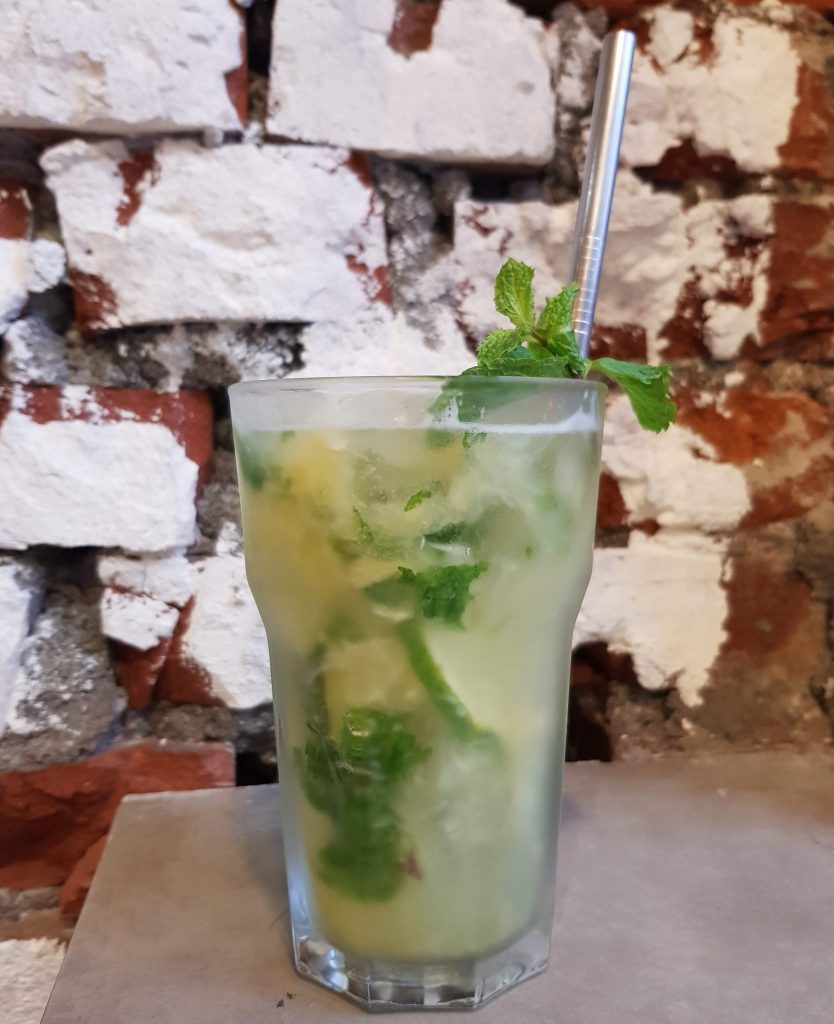 Although it's a bit of a way from the centre of the city, it's still a popular dining option, as the vegetarian food on offer is some of the best in Taipei.
With the relaxed service and the vibe is cool, URBN Culture is certainly one to visit over and over again.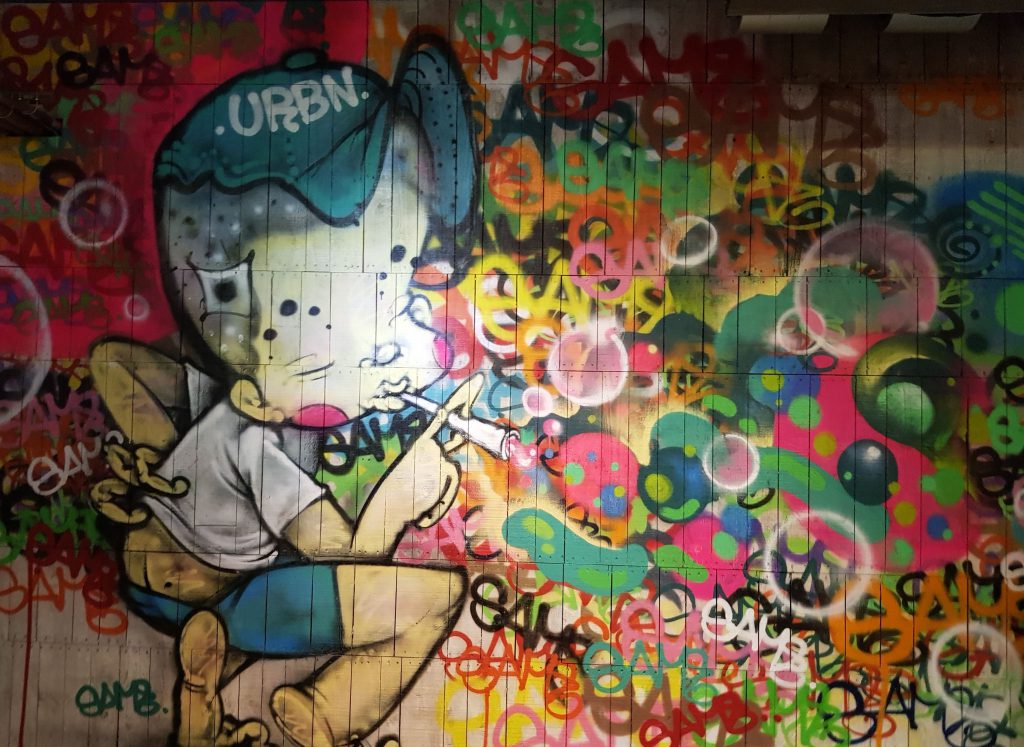 Menu
Pros
Great vegetarian food
Nice craft beers
Cool environment
Price: $$$
Level of English: Good (English on menu)
Traveller Tips
Like the artwork? Most is available to buy
Location
Closest MRT: Liuzhangli Station (brown line – exit 1)
If you have found the information on this page helpful, please take a minute to share this post by clicking one of the links below. Your support would be greatly appreciated :)