Amavie is now permanently closed
If you're looking for an authentic bowl of Acai in Taipei, then Amavie is one place you should seek out.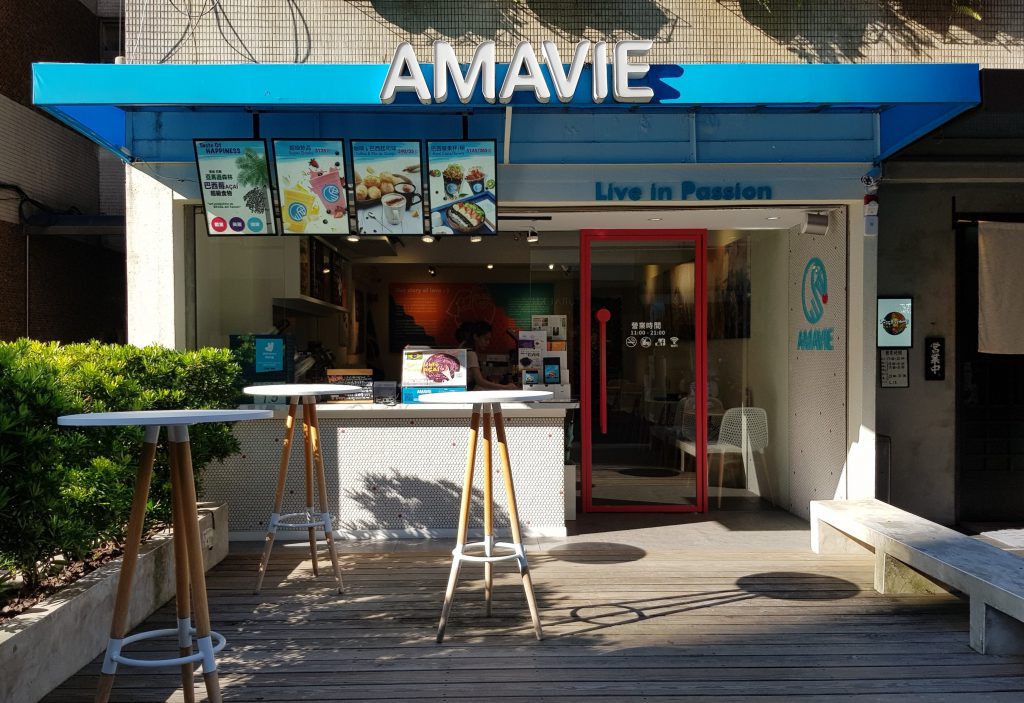 The Brazilian owner has a passion for these healthy bowls of goodness, and chose to open up a small restaurant with his Taiwanese wife in the Fuxing area to share his love of Acai.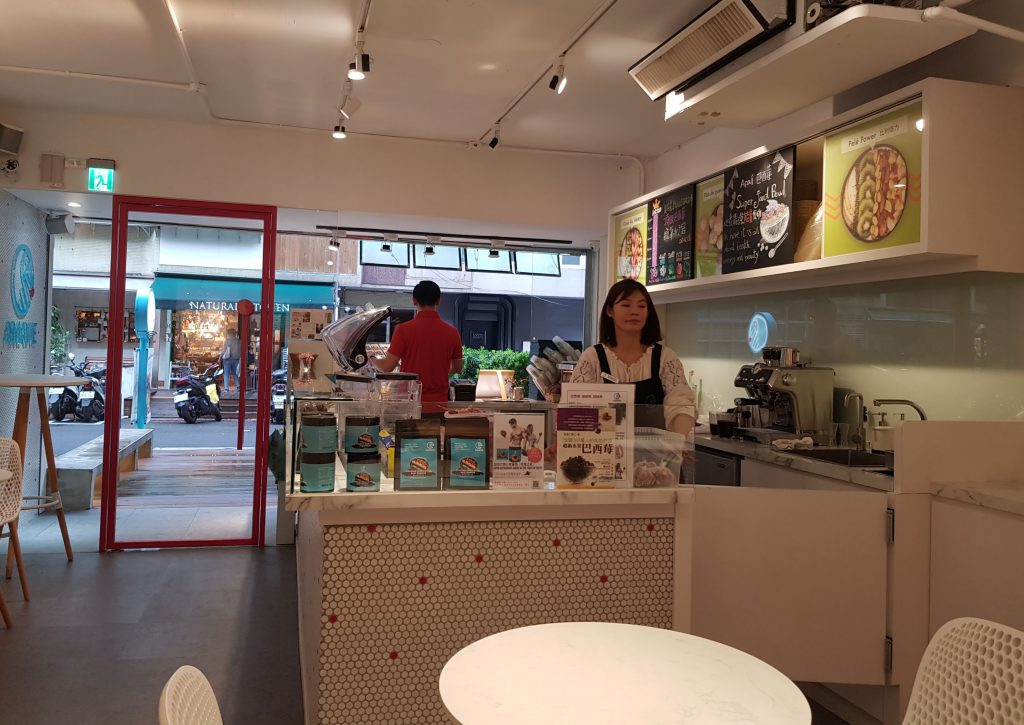 The Acai berry, nicknamed 'The Fruit of God' in Brazil, is a fruit rich in antioxidants and thus has many health benefits, including the lowering of cholesterol and helping digestion.
Carlos, the owner, has personally sourced and imported all the acai from Brazil, of which you can even purchase your own bags to mix with yogurt or to have as a drink.
At Amavie, they're served in bowls, cups or as drinks. The bowls are topped with fruits, nuts and granola.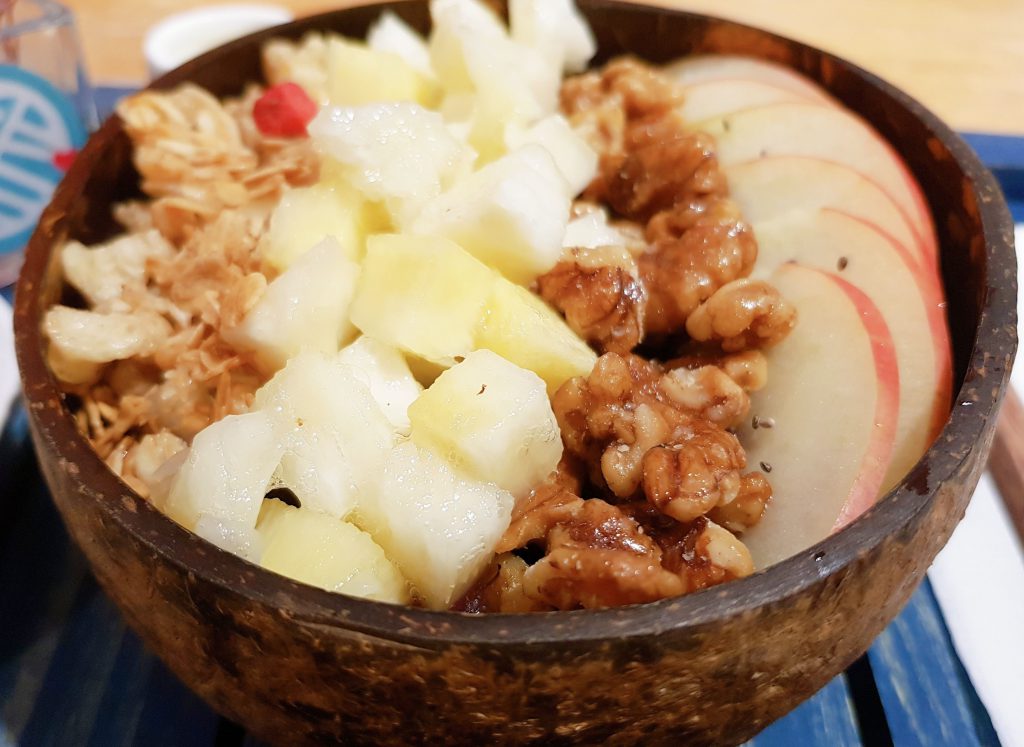 We tried the Mango Madness and the Love Strawberry, although since strawberries are out of season it came with pineapple instead.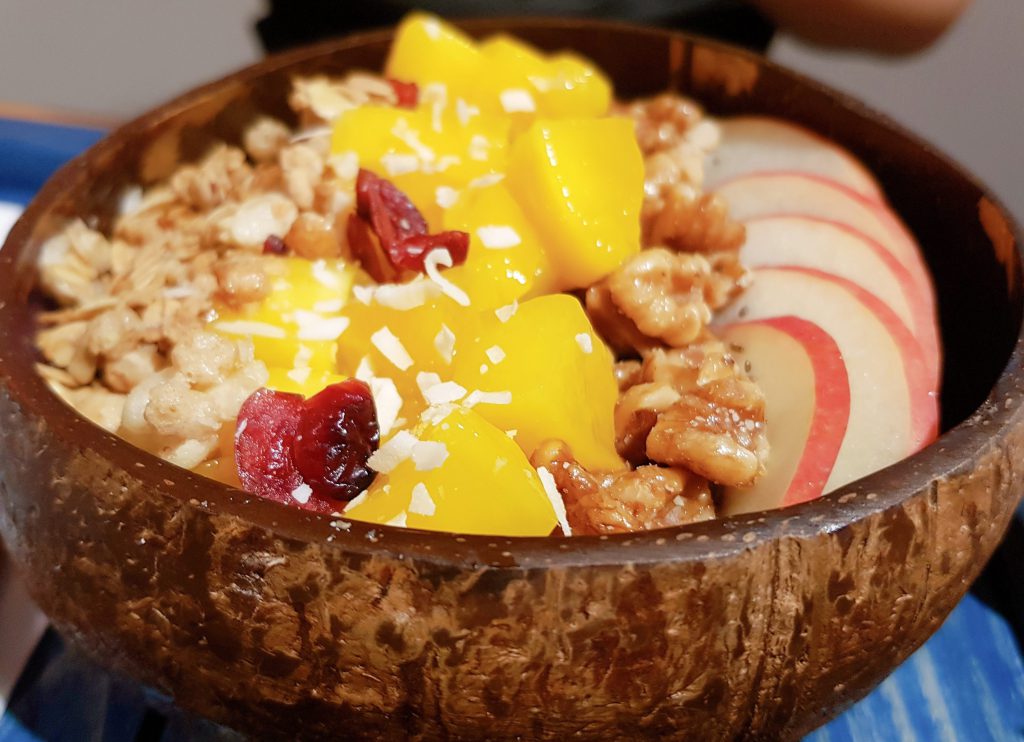 They come served in a coconut shell with a small jug of cream and some roasted almonds and look picture perfect.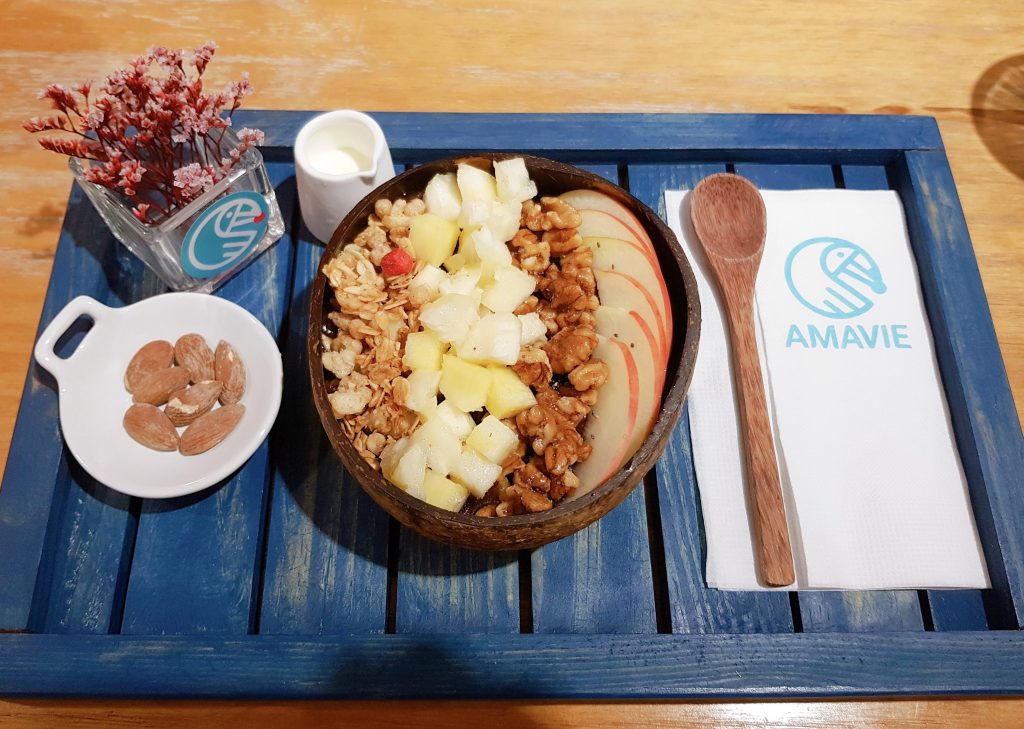 The bowls were packed with acai and were a fresh and healthy way to start the day, seemingly giving us both the energy boost we needed!
If you find these too large and want to try something smaller, then cups are available with the same ingredients. These come in two sizes and are a good option if you're new to acai.
Acai smoothies are also available, while they even have an Acai Walnut latte and espresso coffees.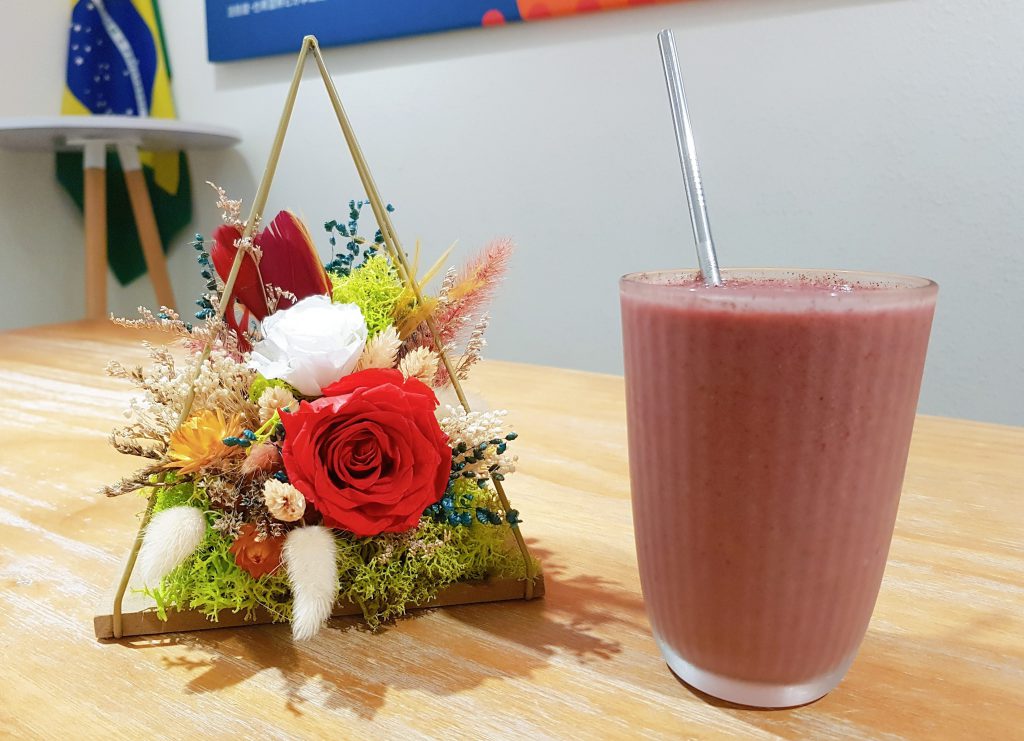 One other thing on the menu we simply had to try were their Pao de Queijo – gluten-free bread/cheese balls. Freshly baked, they're warm and light balls of delight. So tasty we ordered two more.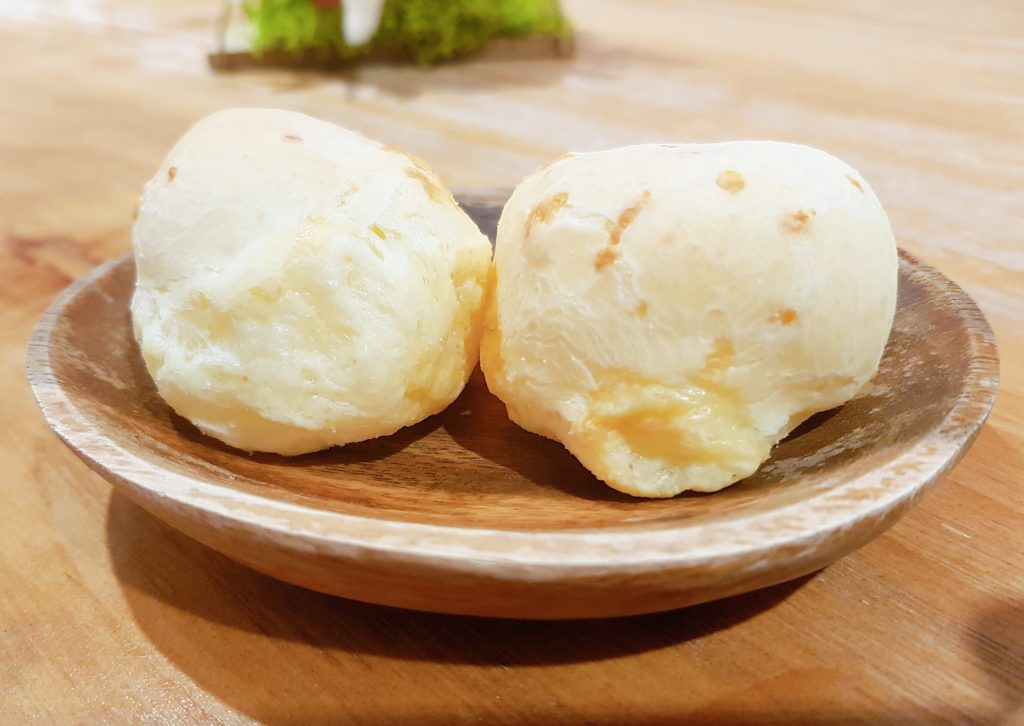 Amavie is a must-try for anyone who loves Acai Bowls or simply wants to give them a try. The friendly owners will make you feel very welcome and revel in giving you an authentic taste of Brazil.
Menu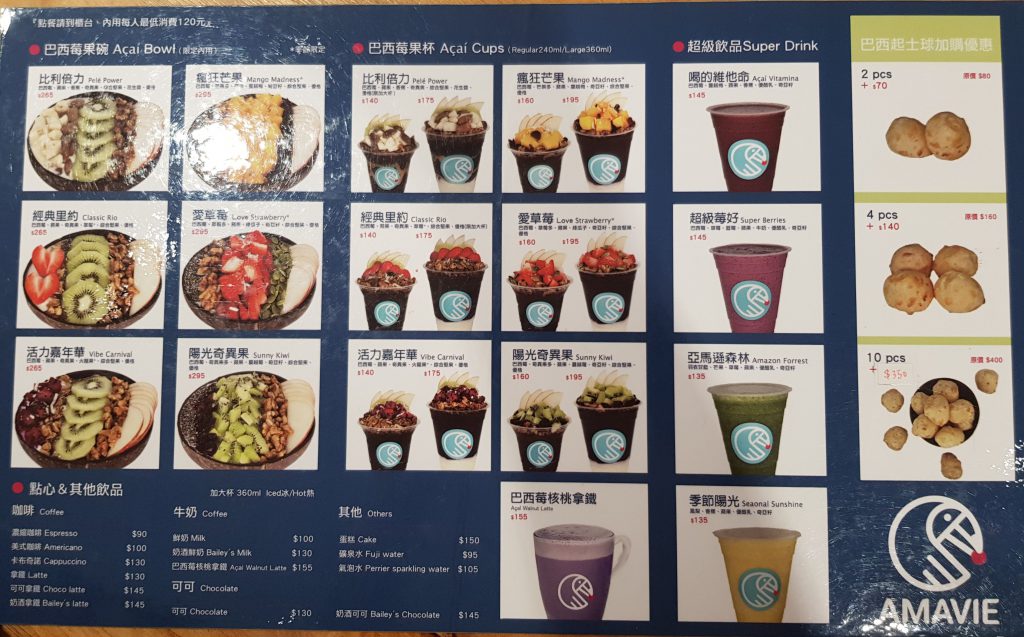 Pros
Authentic and healthy Acai bowls
Bowls contain large portions
Price: $$$
Level of English: Excellent (English on menu)
Traveller Tips
They also serve chicken salad bowls not on the menu
Amavie Location
Closest MRT: Zhongxiao Fuxing Station (blue/brown lines – exit 5)
Located Nearby