If you're on a budget, and want to try an authentic Taiwanese breakfast, Grandmas Breakfast Restaurant is a great option.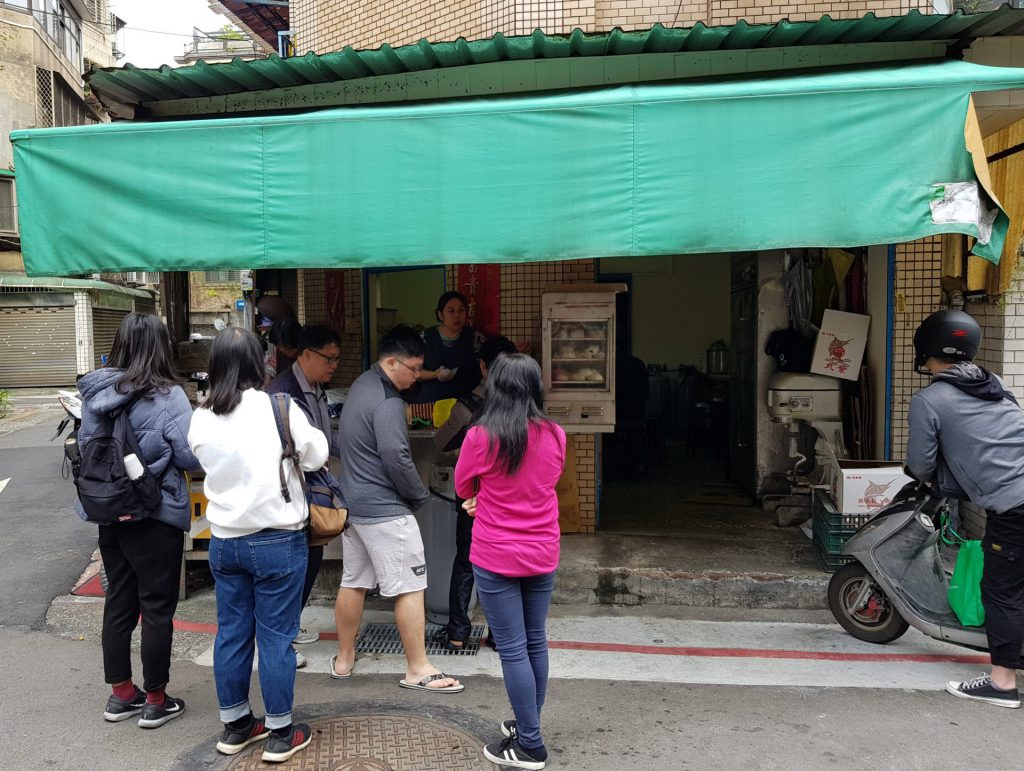 I've been to many cheap local breakfast places in Taipei, but never one as cheap as Grandmas Breakfast Restaurant. You can get a filling breakfast with drinks for two, and still get change from a NT$100 note.
The seating area is by no means huge, with just a large single table in the centre and some seating around the edge.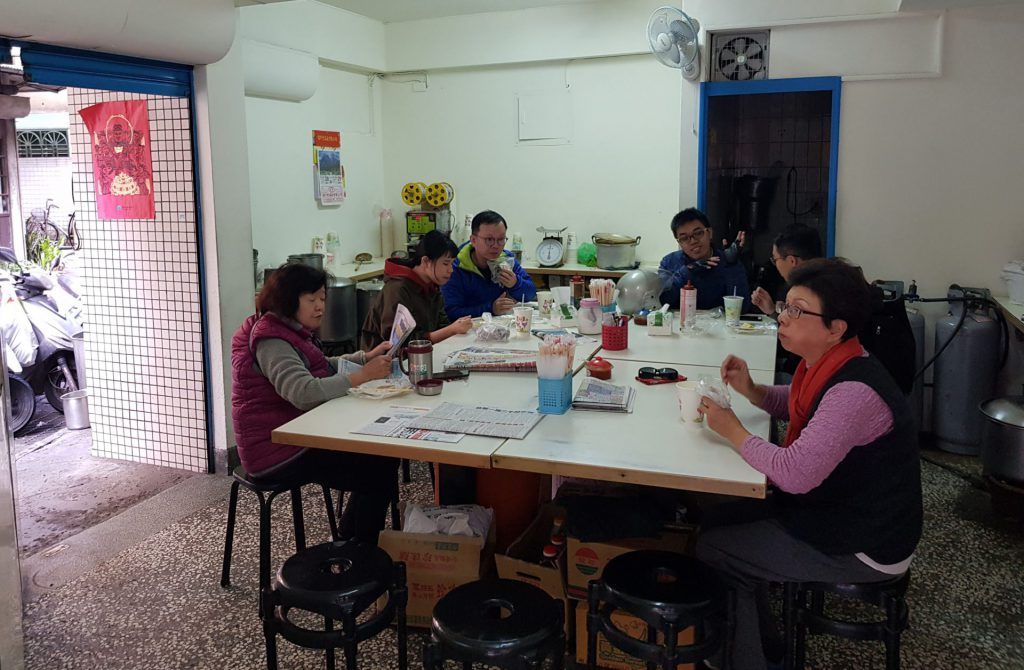 Although Grandma or any of her assistants didn't speak much English, and the menu doesn't have English, simply pointing at some pictures of the food on Google Maps will be enough to order. We came already knowing what we wanted.
Dan Bing, which is a savoury pancake roll with various fillings (we chose tuna), and Turnip Cake, which is a soft deep-fried piece of turnip.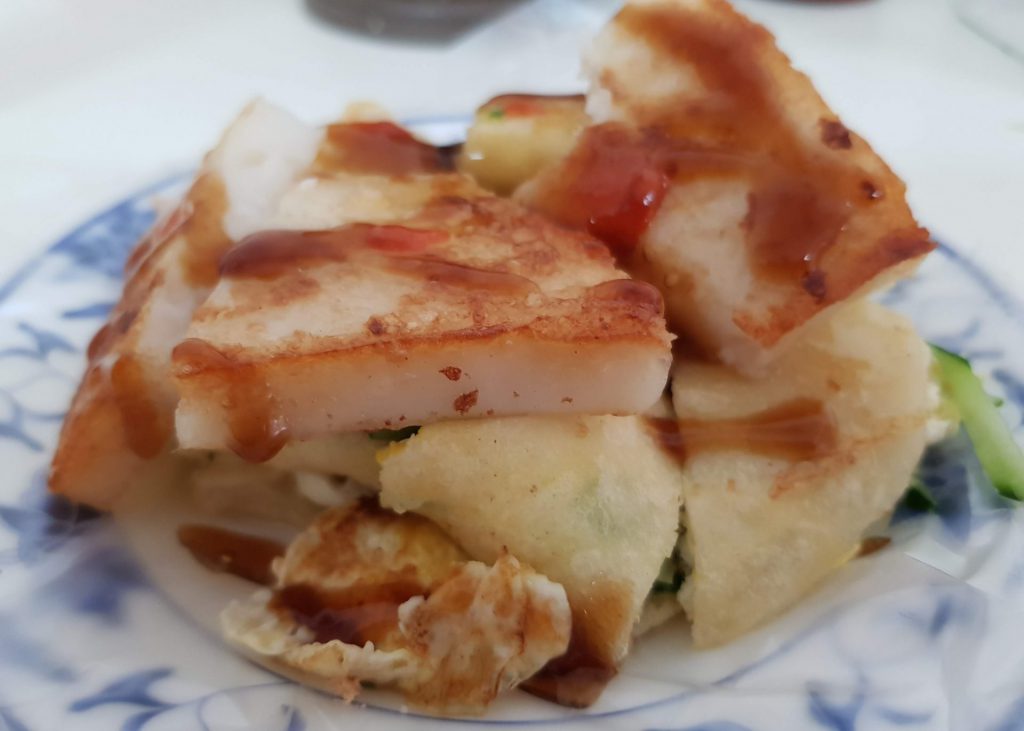 Smother with soy and chilli sauce and consume.
Grandmas most popular dish is her Black Rice Rolls. A sticky tube of rice wrapped in egg. Even on their own, these are enough to fill you up for the morning, so it's advised to share one.
Drinks available include milk teas and soy. For two drinks and the food, everything came to NT$80, and we were both completely full by the end of the meal.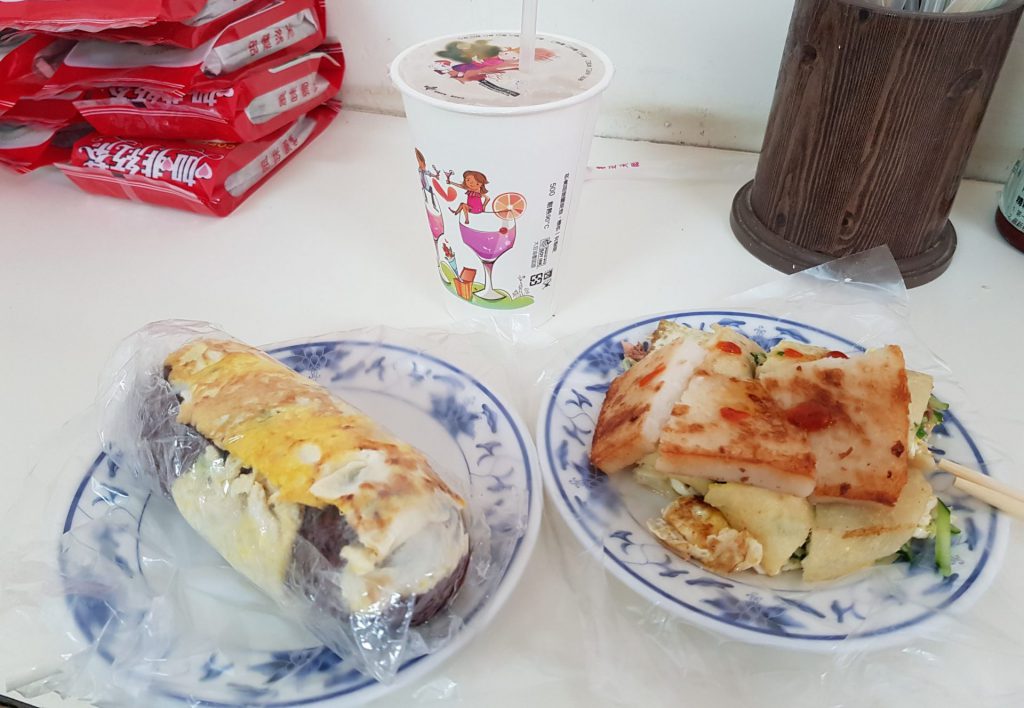 Grandma will go out of her way to help you decide what to eat, and works diligently to ensure everything is served in no time.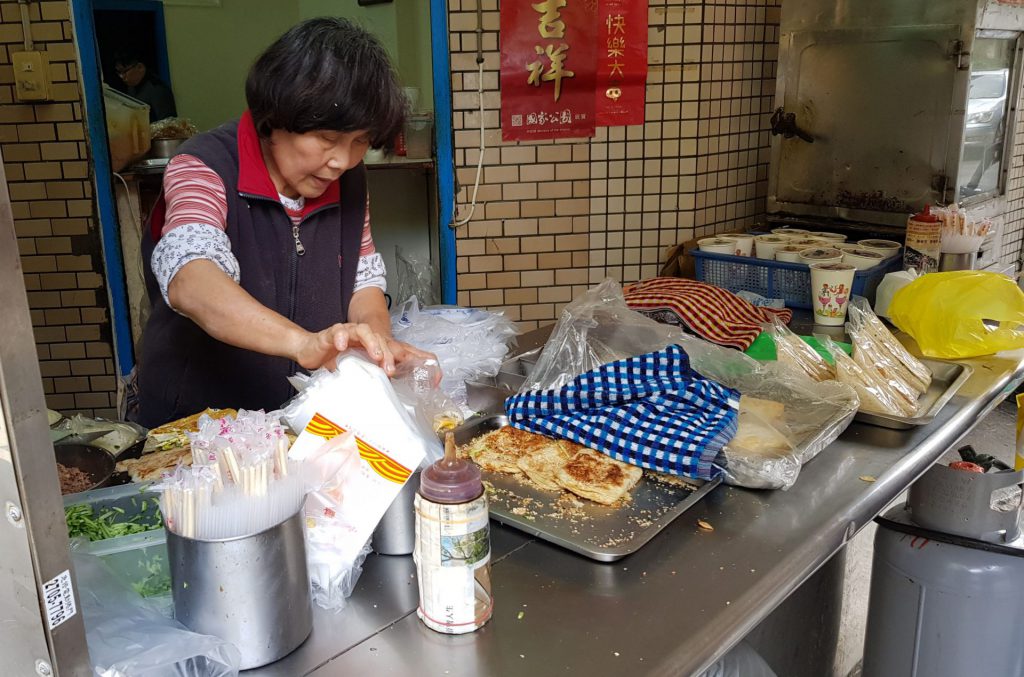 Was it the best breakfast we've ever had? Probably not. But for a warm and welcoming breakfast that costs next to nothing, Grandmas Breakfast Restaurant is a great choice for those on a budget.
Menu

Pros
Extremely cheap
Friendly and helpful service
Cons
No English, although you can point at pics on Google
Price: $
Level of English: None (No English menu)
Traveller Tips
Ensure you have pictures to hand when ordering
Grandmas Breakfast Restaurant Location
Closest MRT: Guting (green/orange lines – exit 3)
Located Nearby