Flourish is now permanently closed
Flourish is a Japanese vegan restaurant located in Dunhua that serves a very different take on vegan dishes.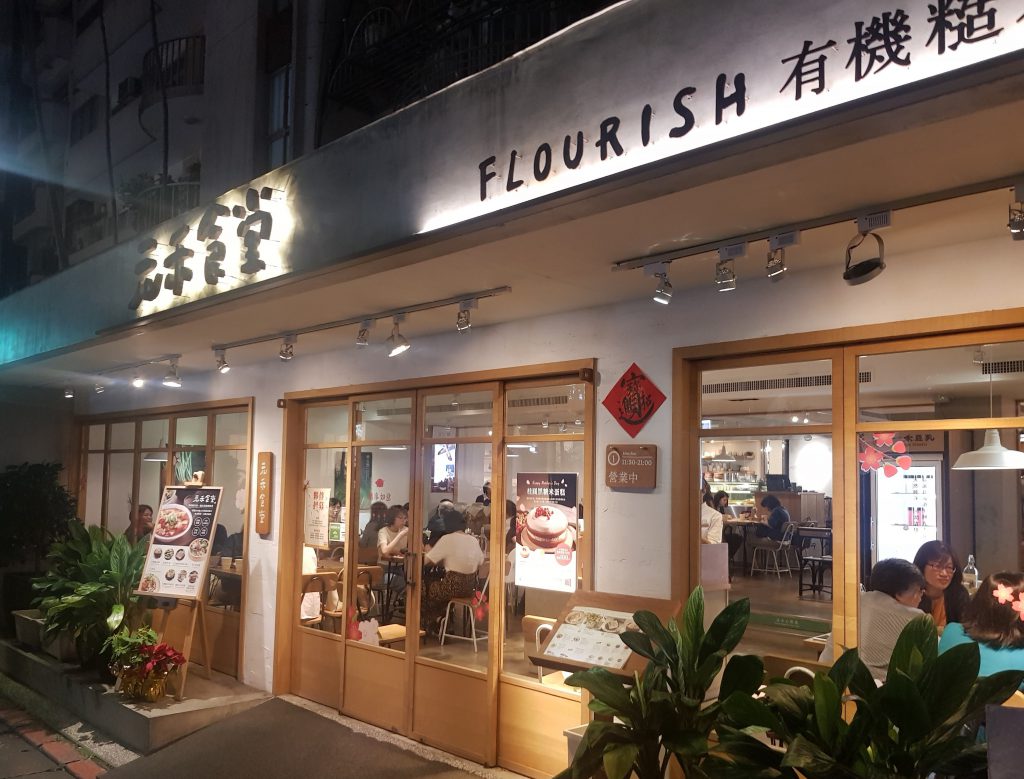 Dedicated to serving only the best organic, vegan, gluten-free food, with much of it grown or made themselves.
The Vegan Bowl is one of the most stunning looking dishes here. An assortment of boiled and crunchy vegetables, shaved almonds and a delicious sesame and sichuan dressing. Topped off with a dollop of purple mashed sweet potato.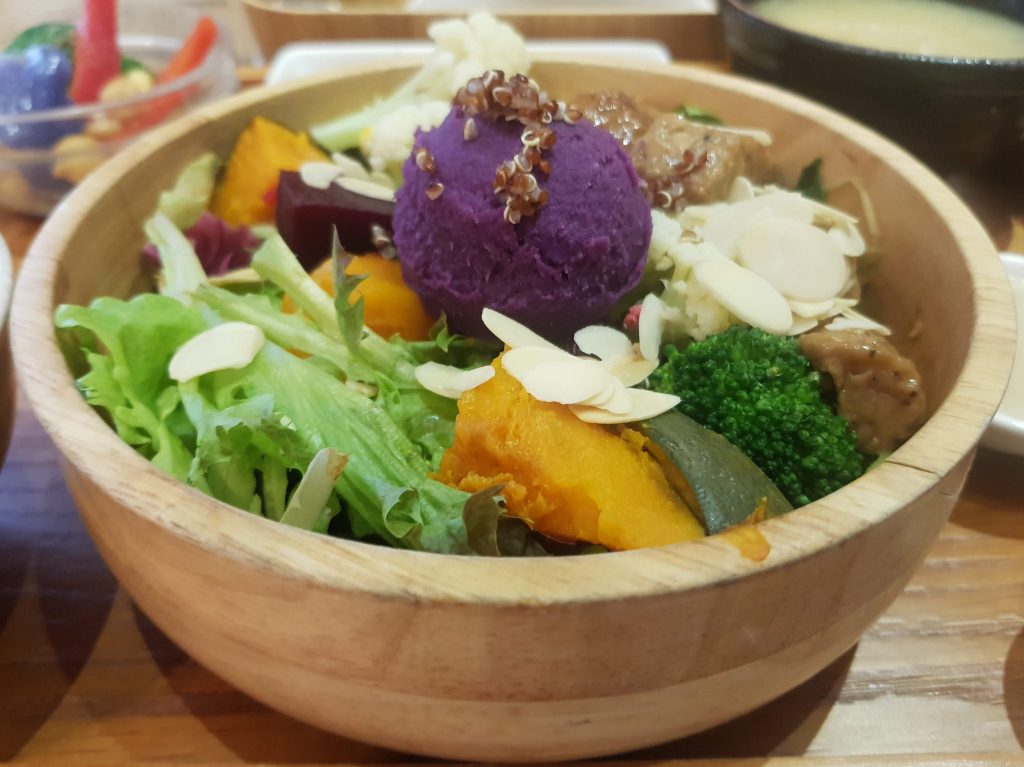 You can order a bowl on it's own, or get it with a set that includes a bento box style selection of small dishes, with rice, miso soup, salad and pickles (burdock and sweet potato when we went), plus a small glass of kombucha.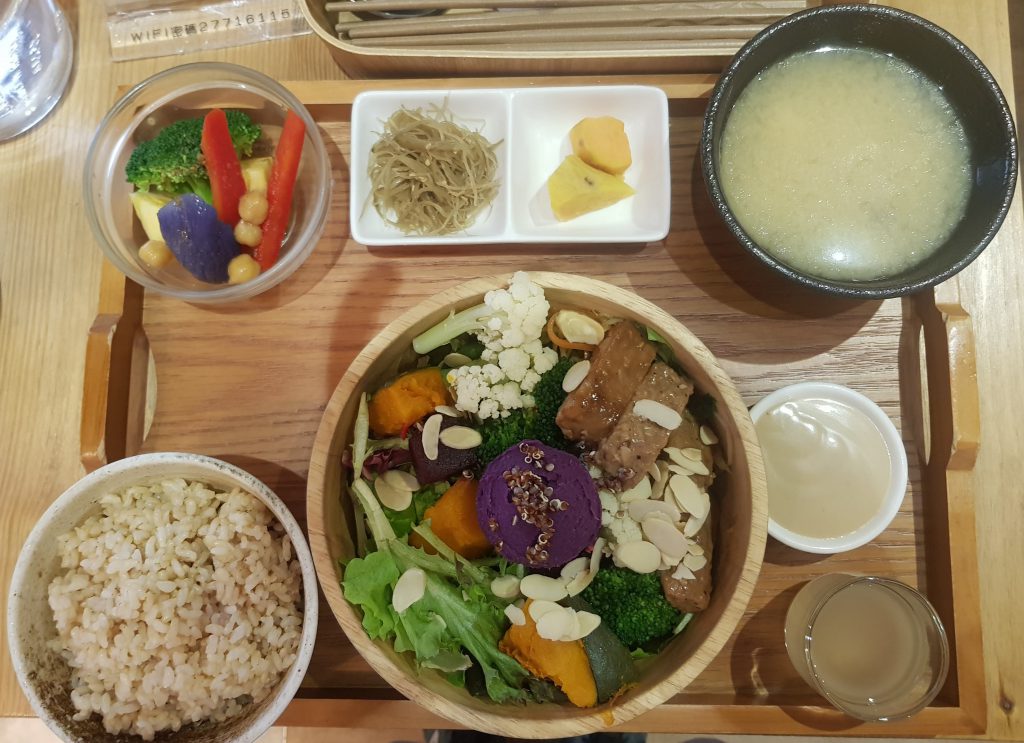 The Mapo Spicy Tofu dish, mixed with garlic and chilli, had a beautiful consistency and warmth.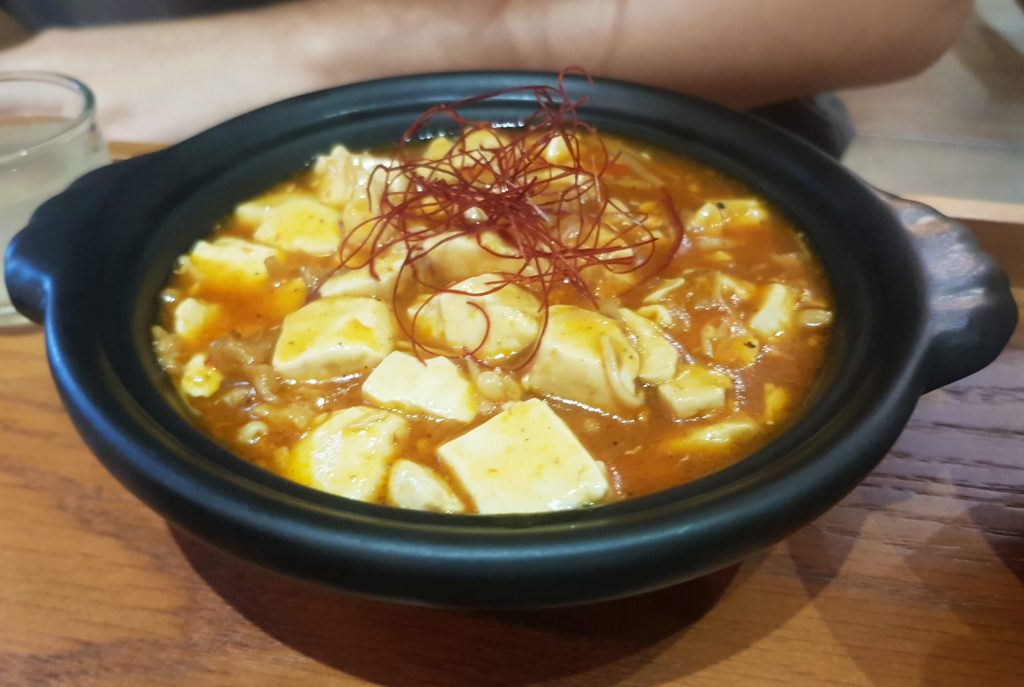 If you're feeling extra peckish, you could opt for their set meal for 2 (also available for 4). With a choice of 2 out of 6 mains and desserts, a couple of drinks and a selection of the same side dishes as previously mentioned, it will no doubt fill any holes in your stomach.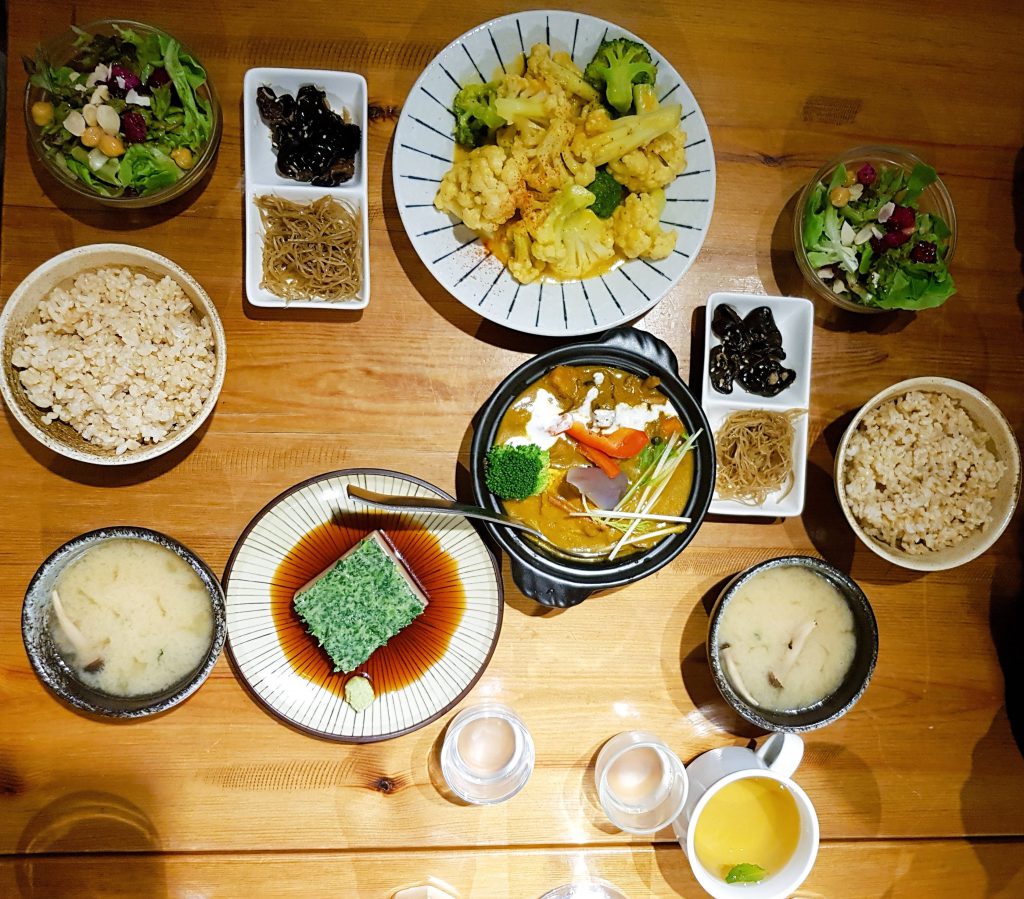 The mains we chose for this were the Assorted Mushroom Curry Pot and the Fried Cauliflower with Cashew Sauce.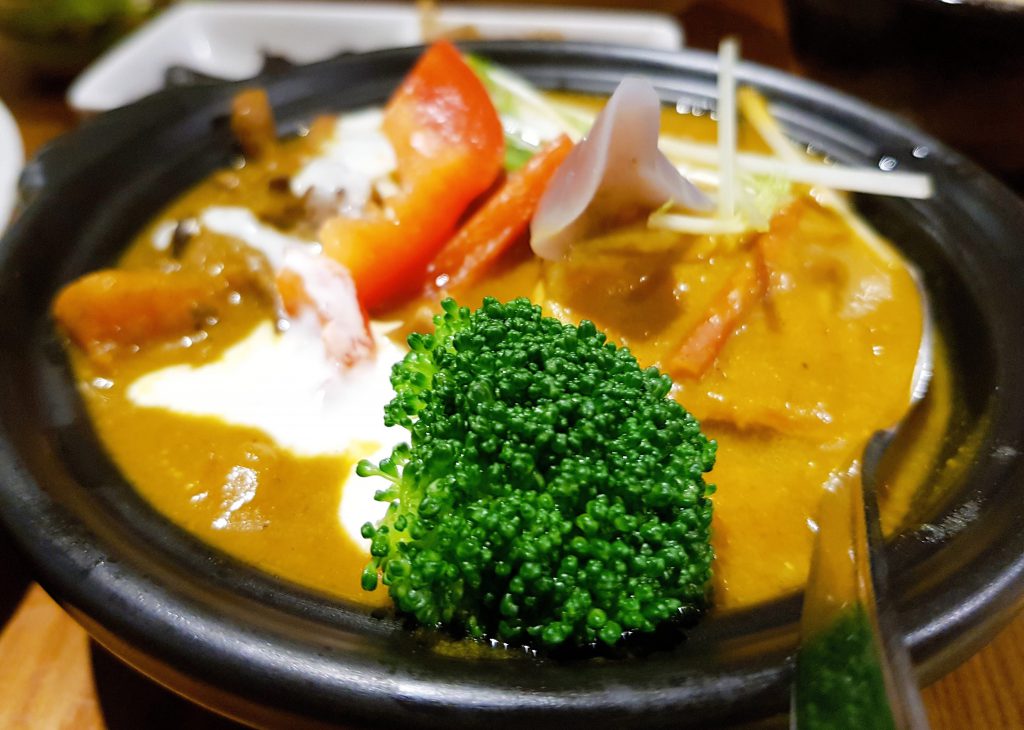 The curry pot was rich and warm with many tastes and textures. The Cauliflower, while I wouldn't necessarily say was a main course, was still ample considering the amount of food you get.
Another dish worth singling out is the delicious White Sesame Spinach Arrowroot Tofu. A texture so smooth it almost seems to melt in your mouth.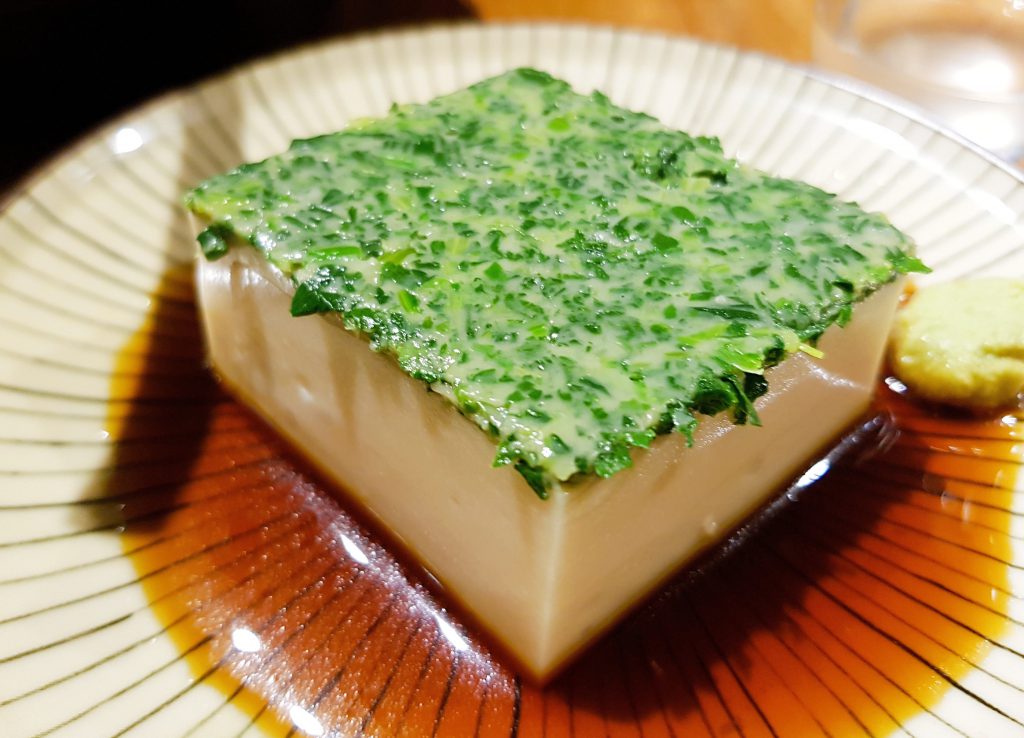 The desserts here are very accomplished too. The Azuki Bean and Purple Rice Sweet Soup (served hot or cold), similar to rice pudding, and the Lemon & Pineapple Flour Rice Cake were both excellent.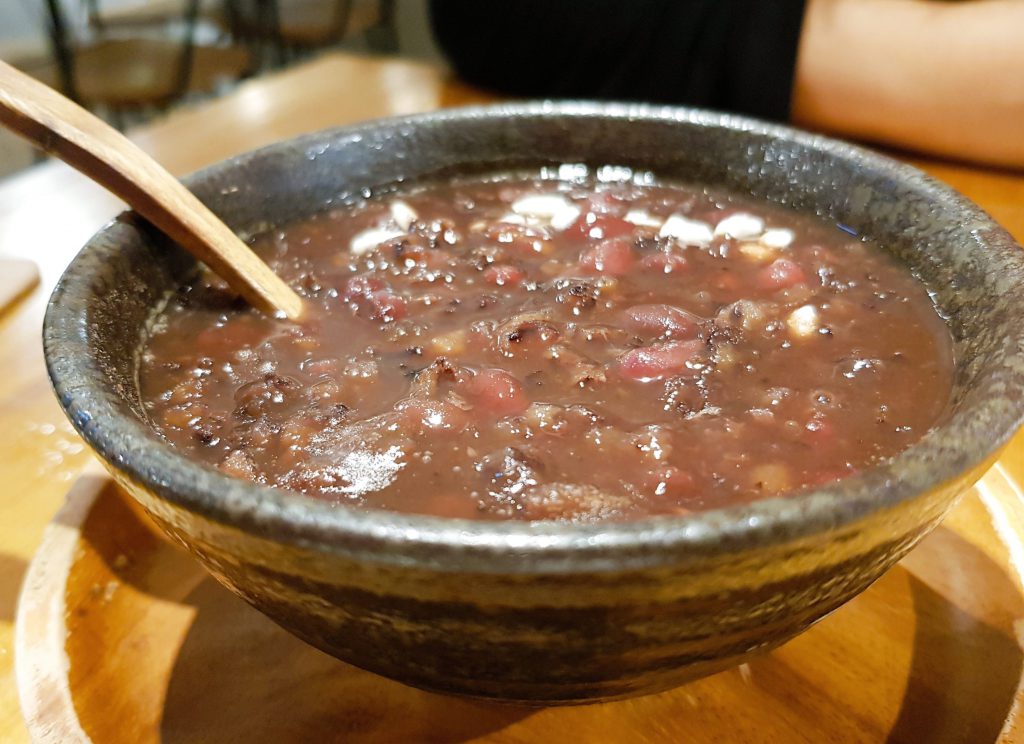 The restaurant is a nice place to dine, very clean and well styled, and the service is very attentive and the waiters/waitresses all speak good English and are well versed when it comes to the dishes.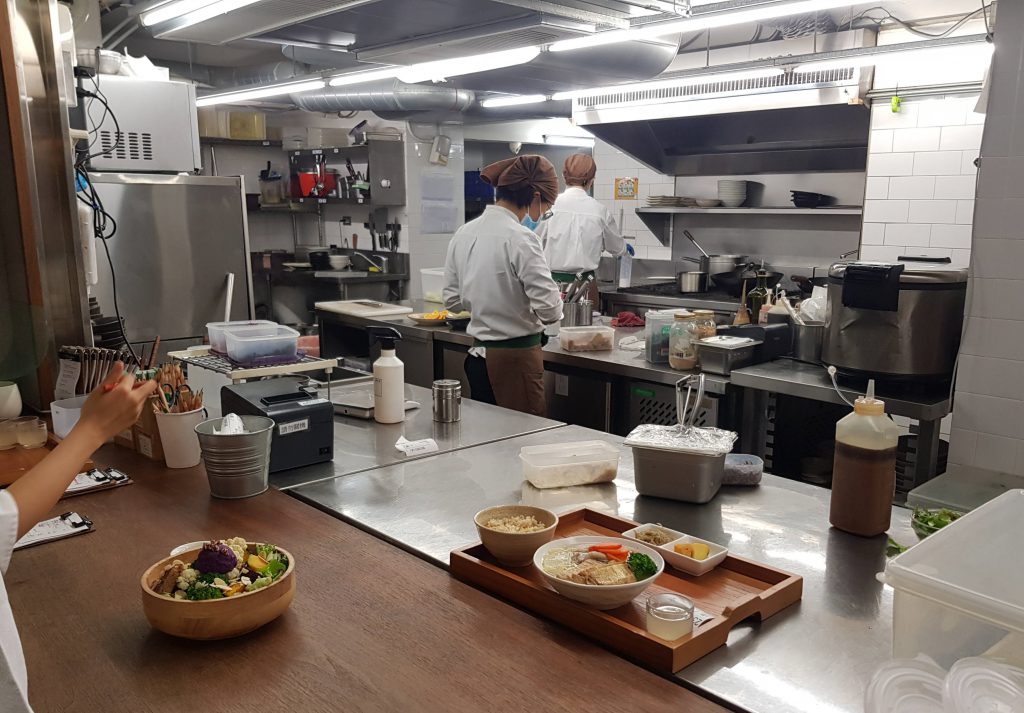 There are shelves selling many of their vegan products should you wish to take something home with you.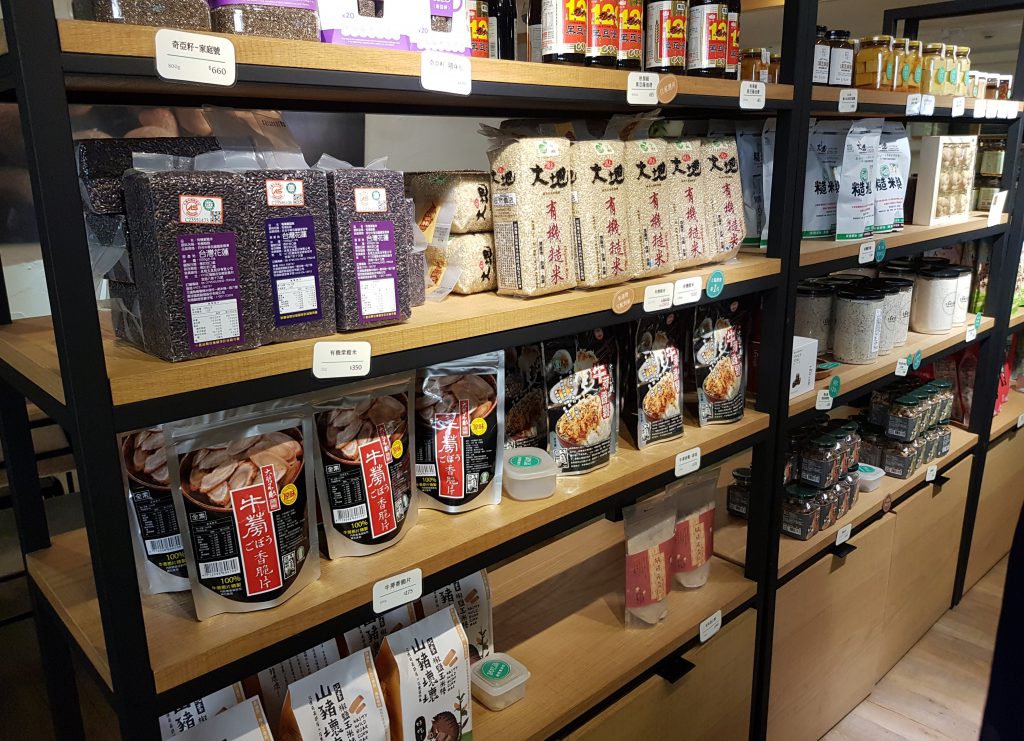 We've been here twice so far, and with so many refined and elegant looking dishes still to try, including the vegan donburi and bibimbap, we are sure to return!
Menu
Pros
Original delicious vegan food
Very good service
Cons
Menu only partially in English
Price: $$$
Level of English: Good (Some English on menu)
Traveller Tips
Try the bento packages, although if you get the vegan bowl it's best not to get it with hot rice.
Location
Closest MRT: Zhonxiao Dunhua (blue line – exit 3)