Found within the Ximending (Ximen) district, Ay Chung is a famous and extremely popular stall that serves only one thing – Flour Rice Noodles.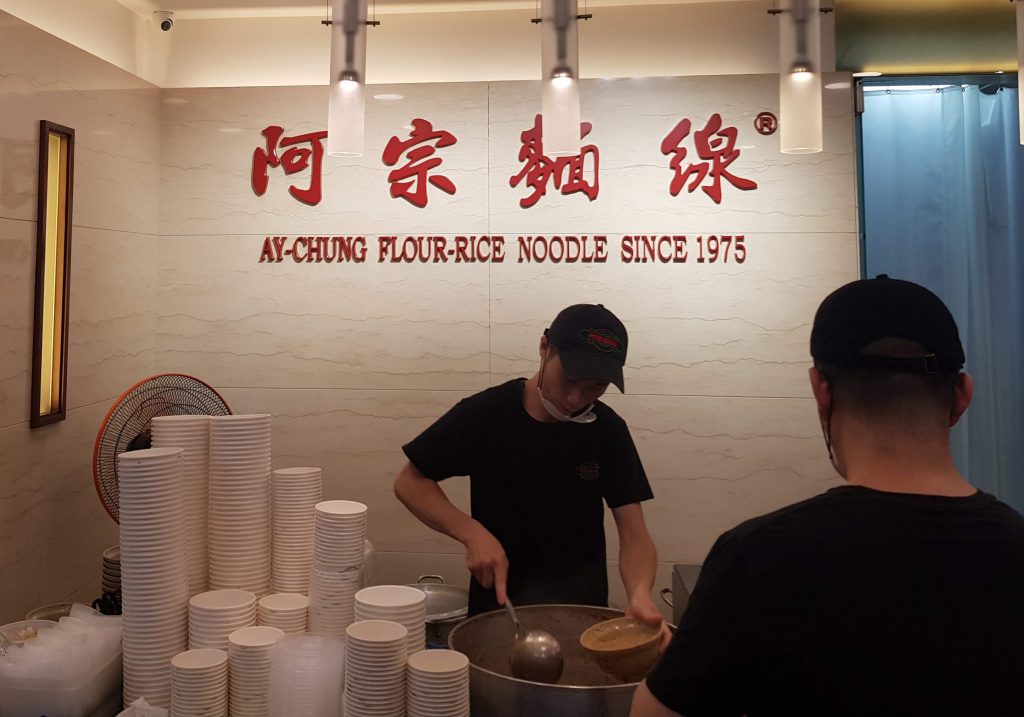 It's tucked away down one of the alleys in Ximending, but it's difficult to miss as there's almost always a huge queue of people, while others hang around to consume them.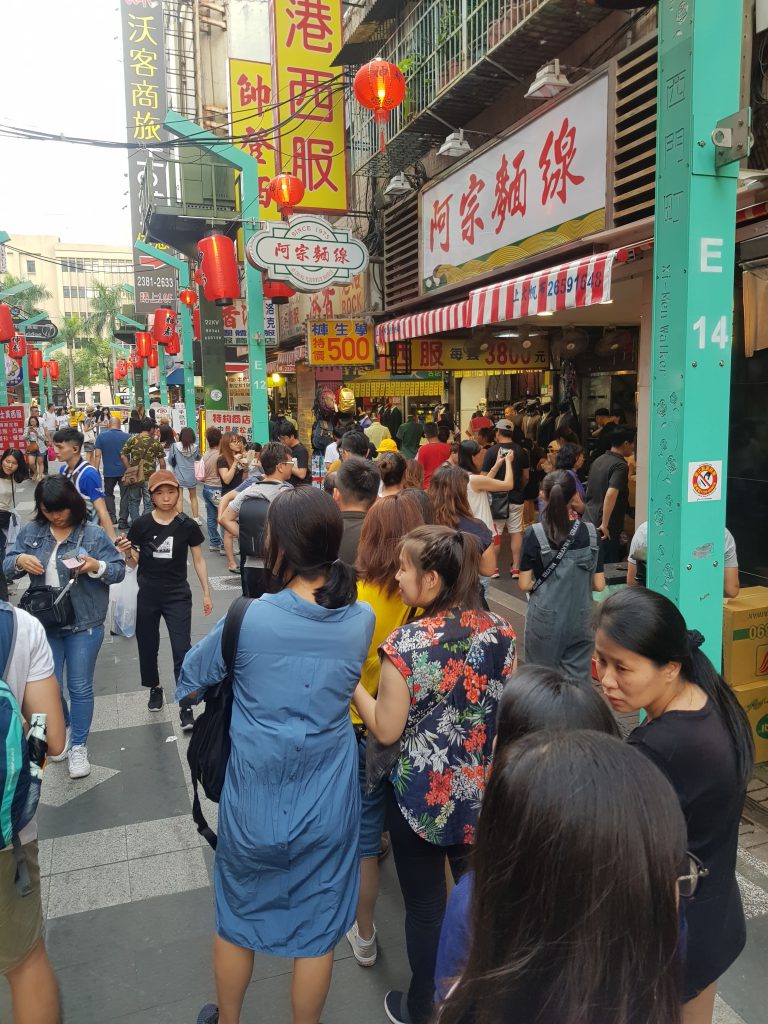 The good news is the staff have a very efficient production line, so the queue moves rapidly.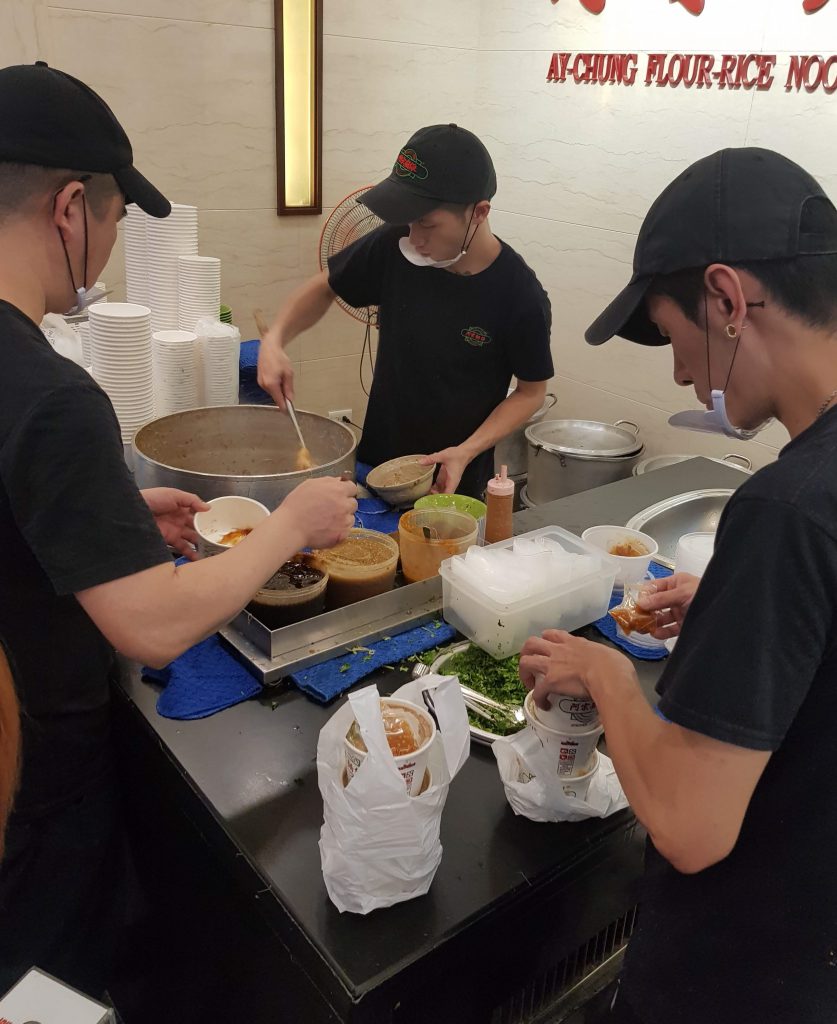 Coming in two sizes (costing NT$60 or NT$75), the noodles are very silky and the mixture runny. It's difficult to eat with the supplied plastic spoon, but the taste is deep and strong. The hint of basil adds a nice freshness to the taste.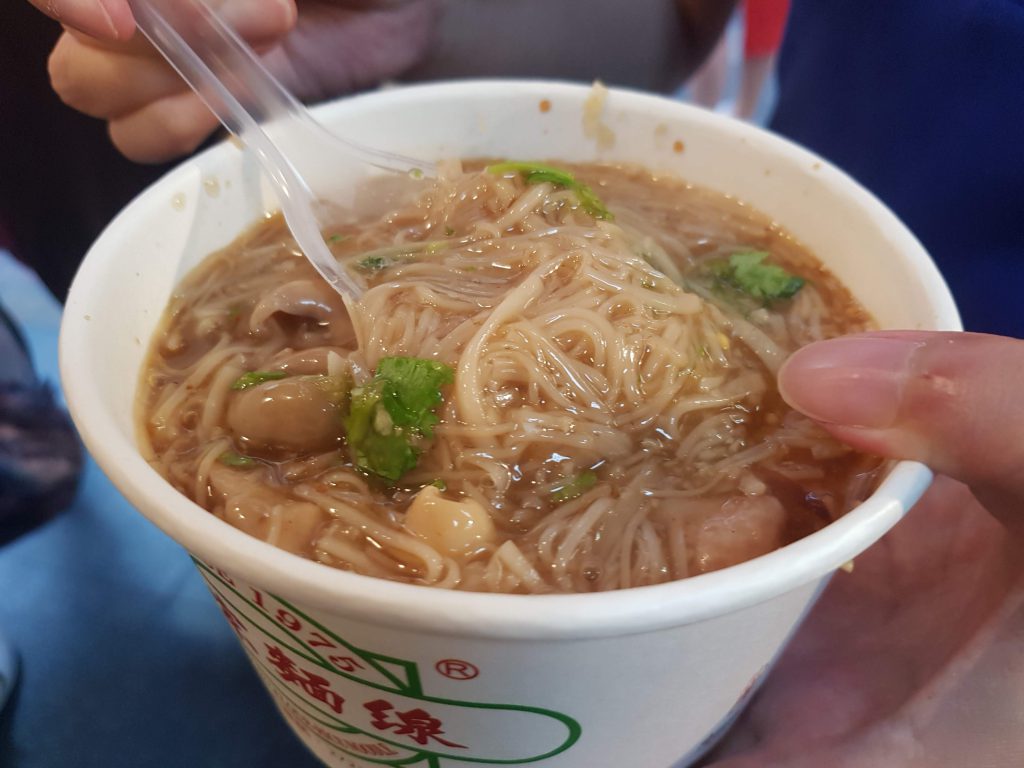 You can also order these via Klook for only NT$54 and NT$70 respectively
Hidden within the mix is a surprise – salty cured pig intestines, which are very chewy and I found difficult to swallow. If you want to add a bit of spice or extra flavour, there are three condiments to choose from:
Pureed Garlic
Chilli Sauce
Vinegar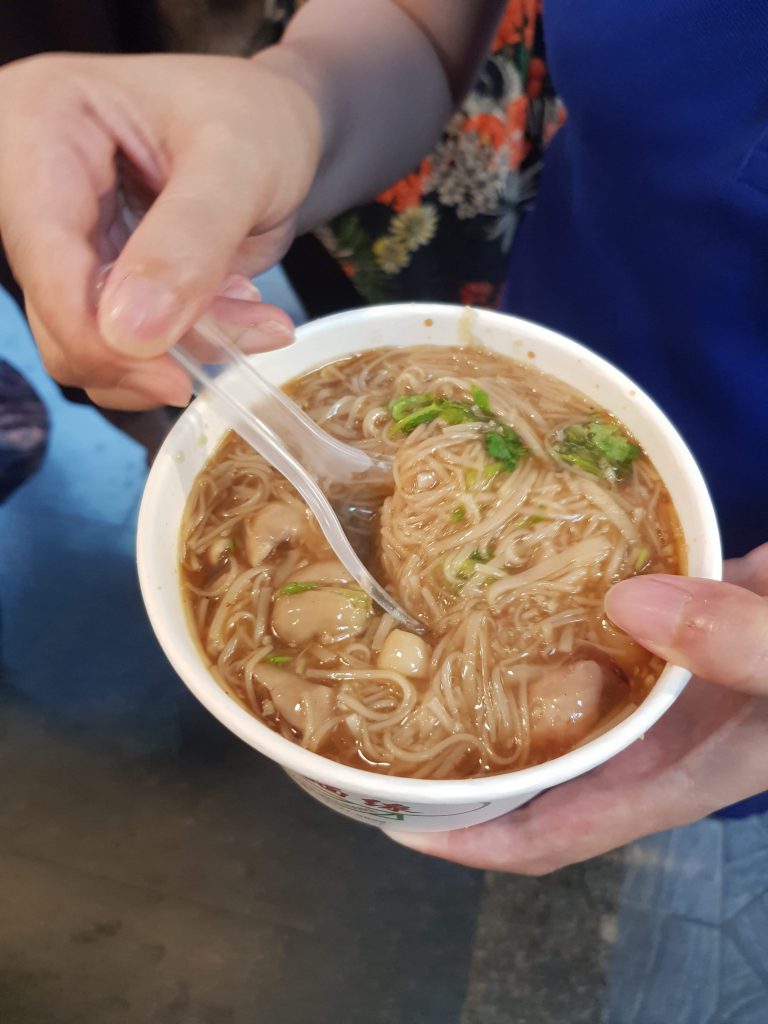 As there are no tables, it's advised to eat them close to the store (it's considered rude to take them away). There is a food bin to dispose of leftovers, and other bins for the bowls and spoons.
If you're in in the Ximen area and want to give a local delicacy a try, Ay Chung Flour Rice Noodles is a must visit!
Pros
The best flour rice noodles in Taipei
Busy but queue goes down fast
Cheap
Cons
Can you handle the pig intestines?
Price: $
Level of English: Ok (English on menu)
Traveller Tips
Definitely worth trying if you're in the Ximending area.
Opens until 23:00
Location
Closest MRT: Ximen (blue/green lines – exit 6)
Located Nearby