Jin Feng is one of the most famous and popular local restaurants in Taiwan, whose speciality is braised pork rice dishes.
Located just a 10 minute walk from the Chiang Kai-shek Memorial Hall, Jin Feng Braised Pork Rice is difficult to miss since there is almost always a large cluster of people on the street outside waiting to be seated.
However, we managed to time it well (Wednesday at 18:00), as it was the first time we've ever been able to walk straight in.
Otherwise, you could wait for up to 30 minutes.
The staff will find a table for you (often shared with others), and give you a small slip for you to fill in your order.
Unfortunately, this is in Chinese, but fortunately, you can ask for an English guide sheet with pictures (see menu section). You will still need to match the Chinese text next to the picture with that on the slip, although it's far easier to match the price first.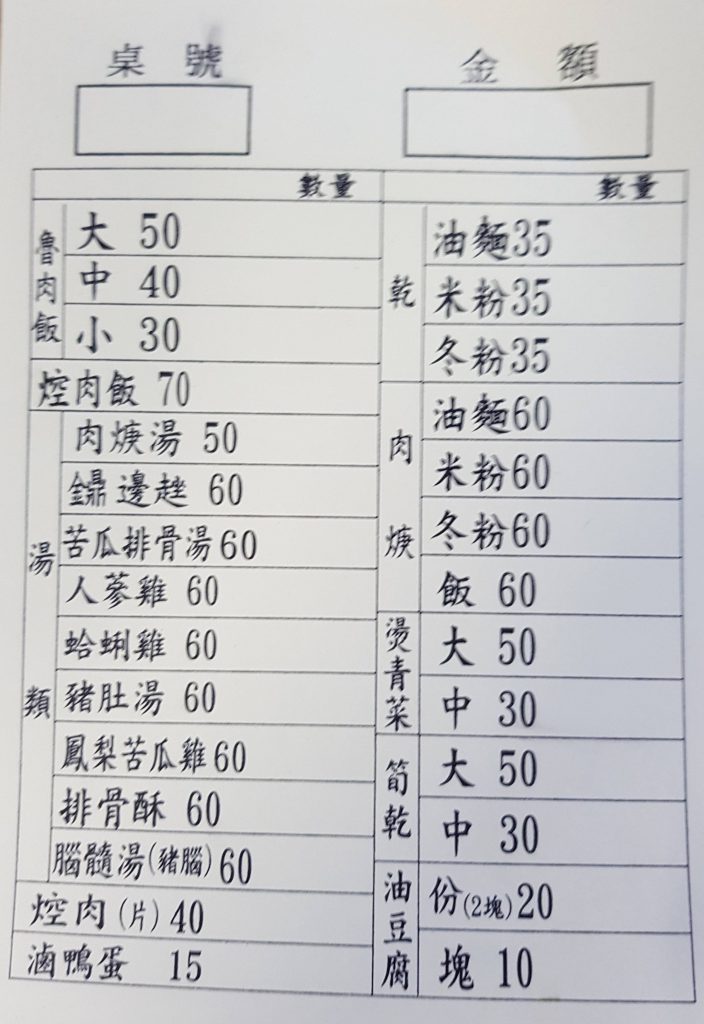 If you don't order the Braised Pork Rice dish (which we once didn't), they'll look at you strange! It's on the menu as Braised Ground Pork Rice and comes in three sizes (小 – small, 中 – medium, 大 – large). It's essentially a bowl of rice with some braised pork on top and a piece of bitter melon, but it is delicious. Make sure you mix it well before eating.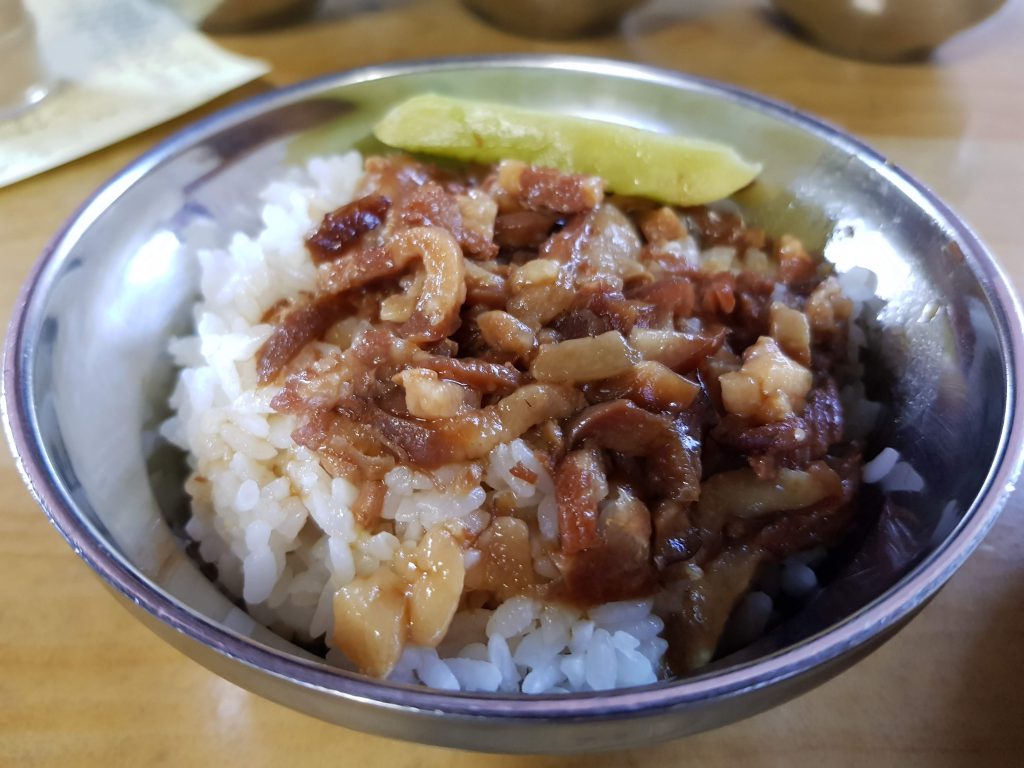 We find the best dishes to accompany this are the boiled vegetables, which is usually water spinach – on the menu as Cooked Veggie and/or Dried Bamboo Shoots.
We also normally go for the tea-stained boiled egg (Stewed Egg with Taiwanese Spice) and tofu (Oily Bean Curd). If you want to be more adventurous, you could opt for the pig brain/pig stomach soups. If not, then the Pork Thick Soup, with bamboo and coriander is absolutely delicious!
You can also substitute the rice for noodles at Jin Feng. The Ground Pork with Mushroom Dry Noodles is a great alternative.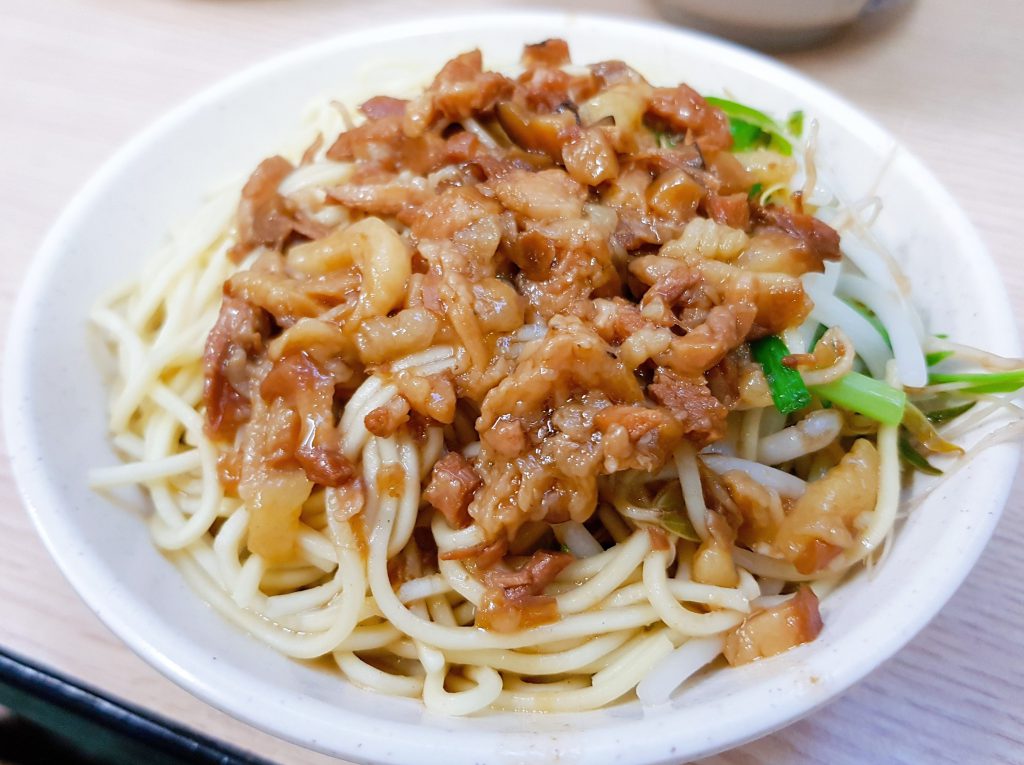 The staff will work very hard in ensuring people enter, eat and leave in as little time as possible, although they won't press you to leave unless you just sit around talking.
A meal for two people at Jin Feng Braised Pork Rice will only set you back about NT$150 – NT$200, which is very good value, especially considering just how darn tasty the food is!
A Taipei Travel Geek Top Pick!
Pros
The best braised pork in Taipei
Very cheap
Long opening hours
Cons
Extremely popular, so queuing likely
Service can be abrupt
Price: $
Level of English: Poor (English menu available on request)
Traveller Tips
Avoid peak lunch and dinner hours, especially at weekends.
Long opening times (08:00 to 01:00) every day.
Jin Feng Braised Pork Rice Location
Closest MRT: Chiang Kai-shek Memorial Station, red/green lines – exit 2
Located Nearby