23 is another Taiwanese brewery that is slowly gaining prominence in Taiwan. With their 23 Public bars – located near Shida Night Market – they are proving to be one of the best spots for a nice ale and decent grub.
The city branch has a black board on the back wall serves as the ale menu, a pastiche of vibrant colours akin to a Gasper Noe title sequence. Twelve crazy sounding ales, eleven of them brewed by 23 and one guest ale.
My eyes were drawn to the Mojohito, a lager mixed with pineapple and lime. Not entirely sure why it was named as such, as there was no mint or rum involved. But it sounded fun so I gave it a go.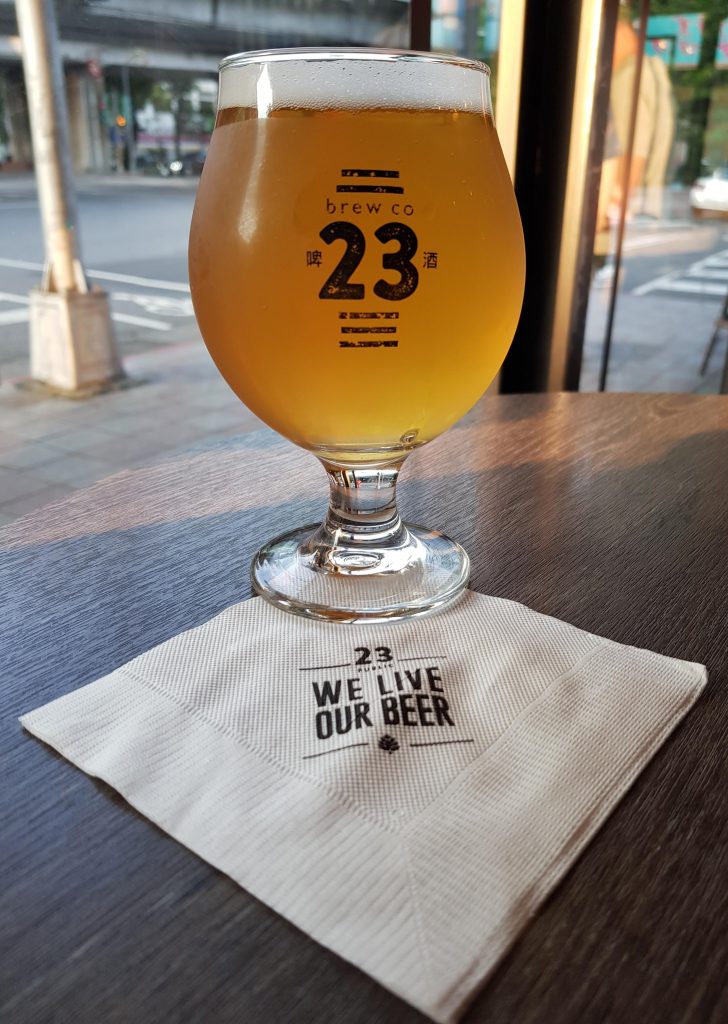 A very summery drink – refreshing and zingy, it was a crisp clean lager that went down nicely.
With other drinks including cucumber sour, passion fruit sour and heavy scotch ale, I'll probably try one of the flights next time, consisting of five smaller sized glasses.
The bar is light and airy, with huge windows lapping up the sunlight.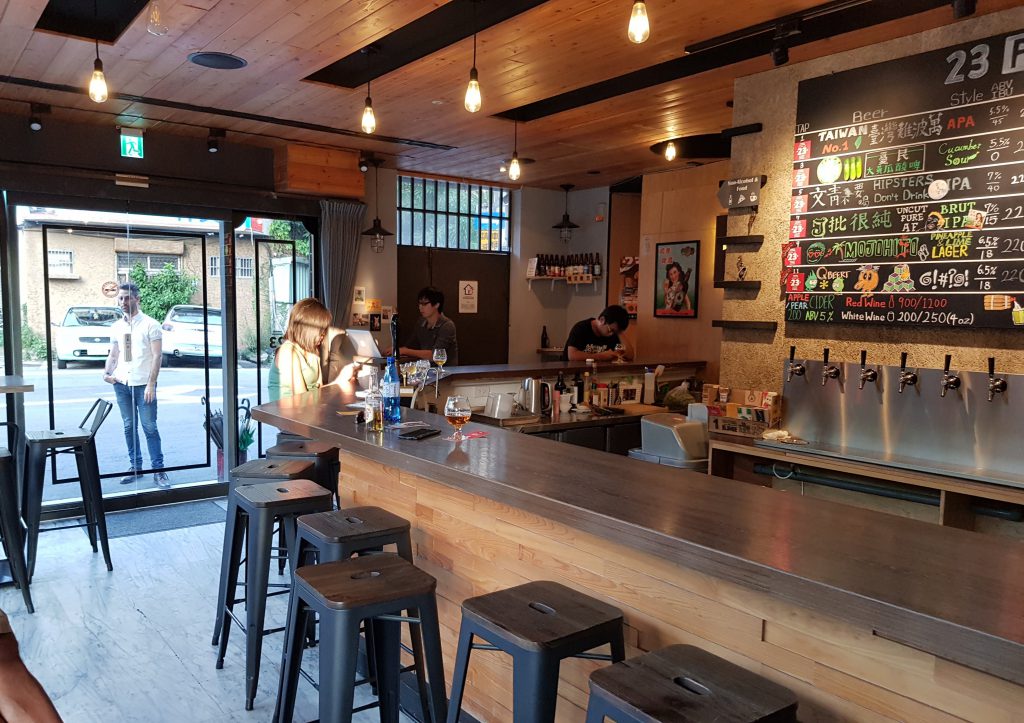 23 Public is a good spot for a quick drink. I'll be back again to see if there food is any good too.
Pros
Good selection of interesting ales
Menu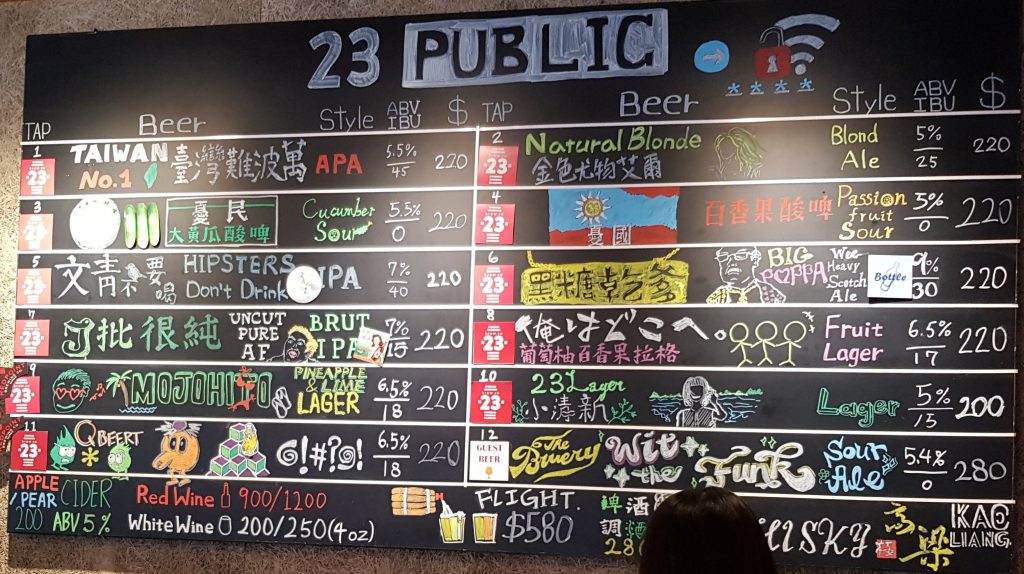 Price: $$$
Level of English: Good (English on menu)
Traveller Tips
You can purchase a flight of five small ales for NT$580
23 Public Location
Closest MRT: Taipower Station (green line – exit 2)