A Taiwanese cafe chain with a few locations around Taipei, Unicofa Coffee serves some of the cheapest beverages in the city.
With a similar pricing to the very popular Louisa Cafes, the success of that chain has inspired Unicofa to offer a similar experience, serving a selection of decent and competitively priced drinks.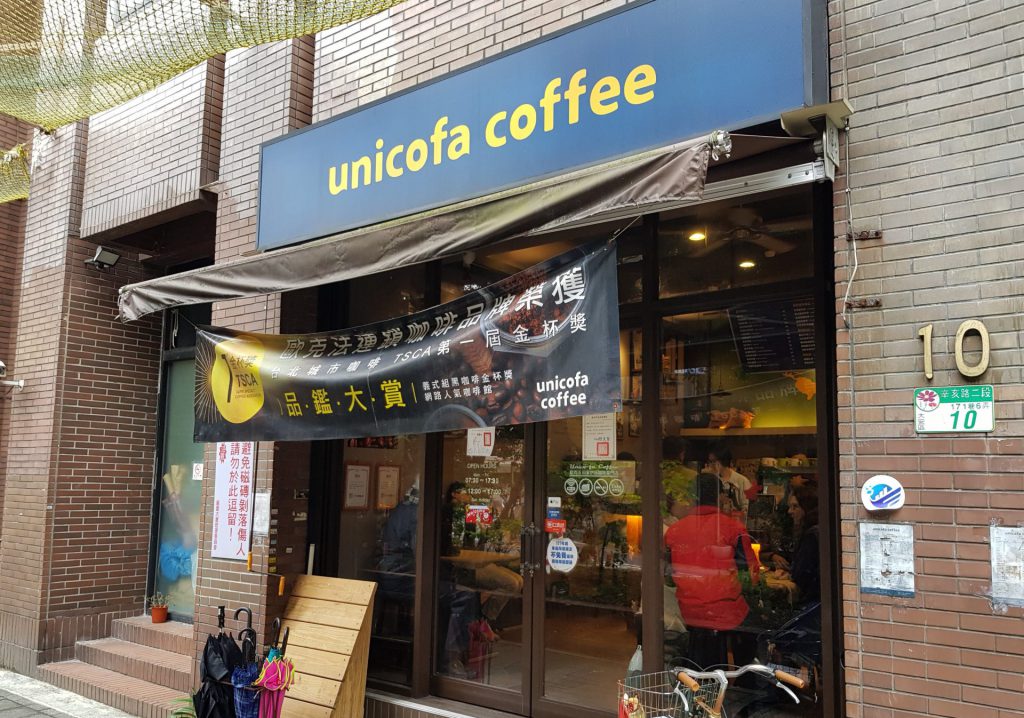 Much like Louisa, some of the Unicofa cafes are quite small, although there are others with more space and seating available. The cafes are quite basic but for the price you need to pay for drinks here, how can anyone complain?
Unicofa serve a large selection of espresso based coffees, hot or iced, in just one size for between NT$60 and NT$65, which compared to most cafes in Taipei is one-half or even one-third the cost of these.
They also serve fruit teas, English teas, smoothies, single origin coffees and a few other drinks.
Great value, good taste.
Menu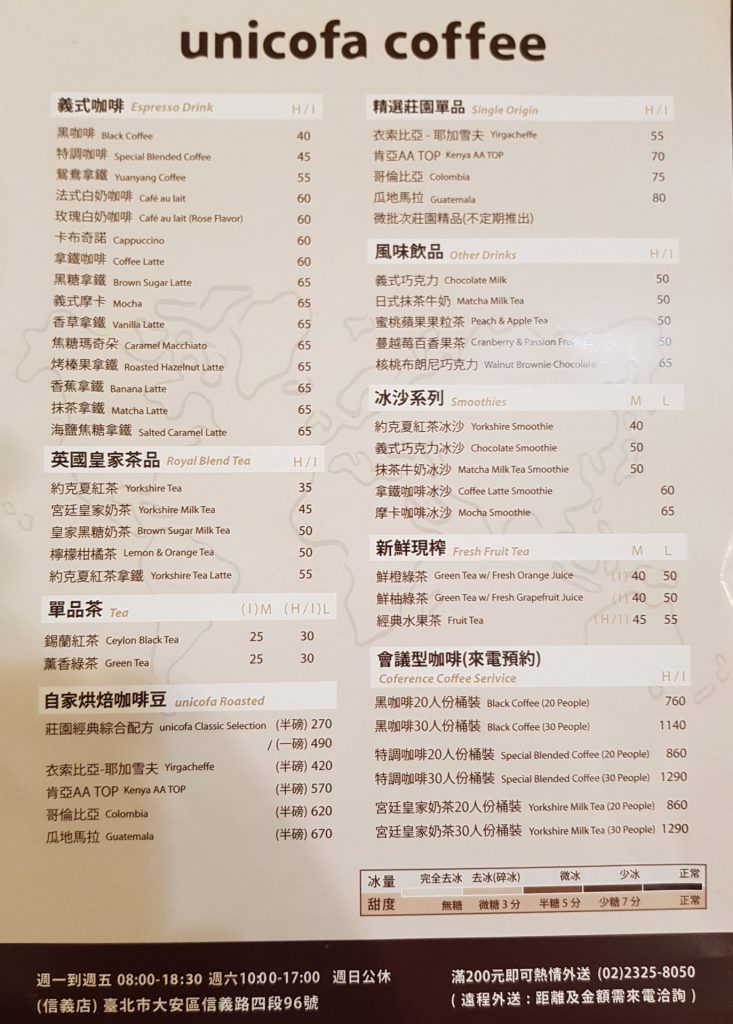 Pros
Cheap Drinks
A few locations
Cons
Not as good as Louisa Cafes
Price: $
Level of English: Ok (English on menu)
Traveller Tips
Ideal for takeaways
Unicofa Coffee Locations
Daan Branch (Closest MRT: Technology Building – brown line exit 1)
Dunhua Branch (Closest MRT: Zhongxiao Dunhua – blue line exit 5)
Dunhua Branch 2 (Closest MRT: Sun Yat-sen Memorial Hall – blue line exit 2)
Fuxing Branch (Closest MRT: Nanjing Fuxing – green/brown lines exit 5)
If you have found the information on this page helpful, please take a minute to share this post by clicking one of the links below. Your support would be greatly appreciated :)