Skyline Film is an outdoor cinema showing films for just a few days each year.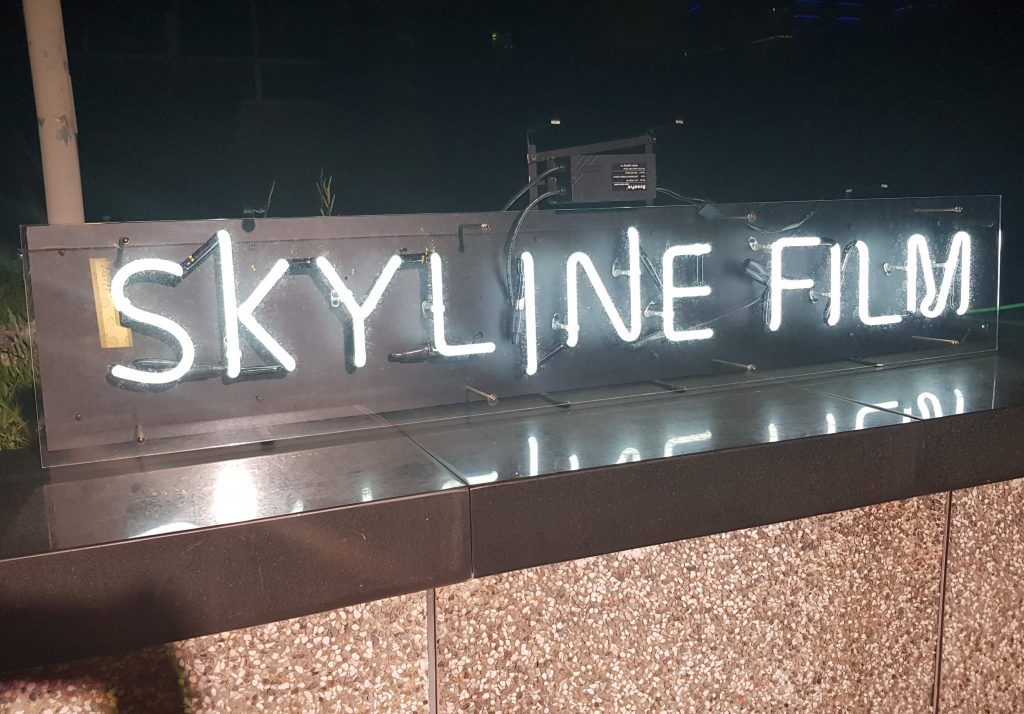 They normally show four films during two evenings over a Friday and Saturday. The weekend we were there, the film choices were all quirky but brilliant indie films:
Frank
Moon
Being John Malkovich
Ruby Sparks
Located on the rooftop of the Eslite shopping mall in the Xinyi shopping district, they have a nice set up.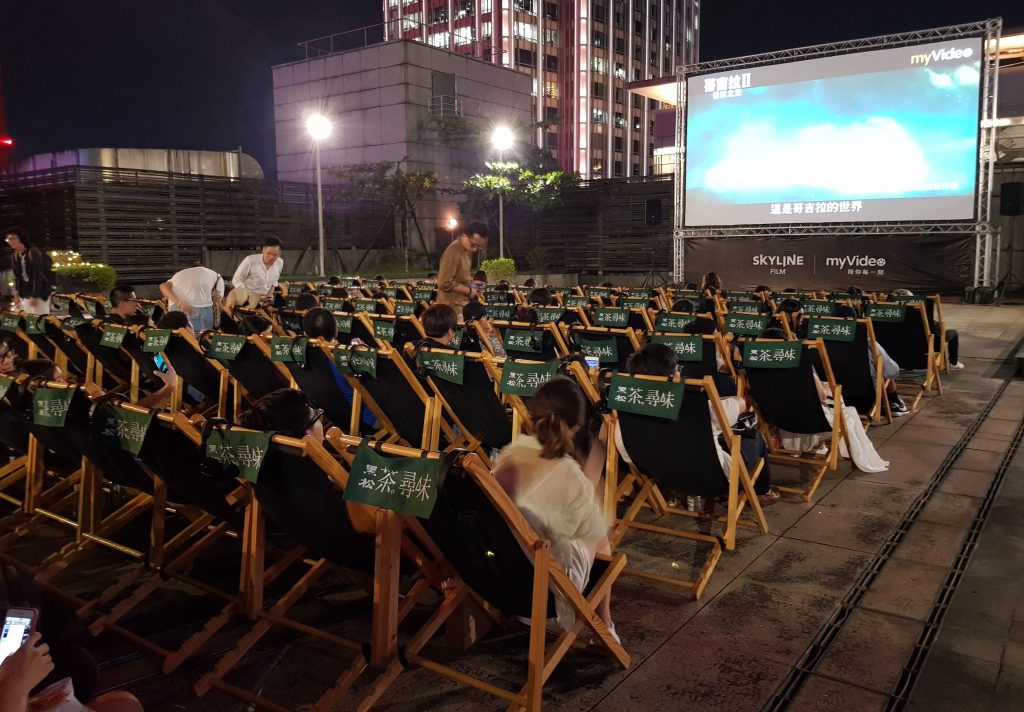 A good sized screen that although isn't as clear as multiplex cinemas (mainly due to the light pollution from nearby buildings), it's still a decent picture.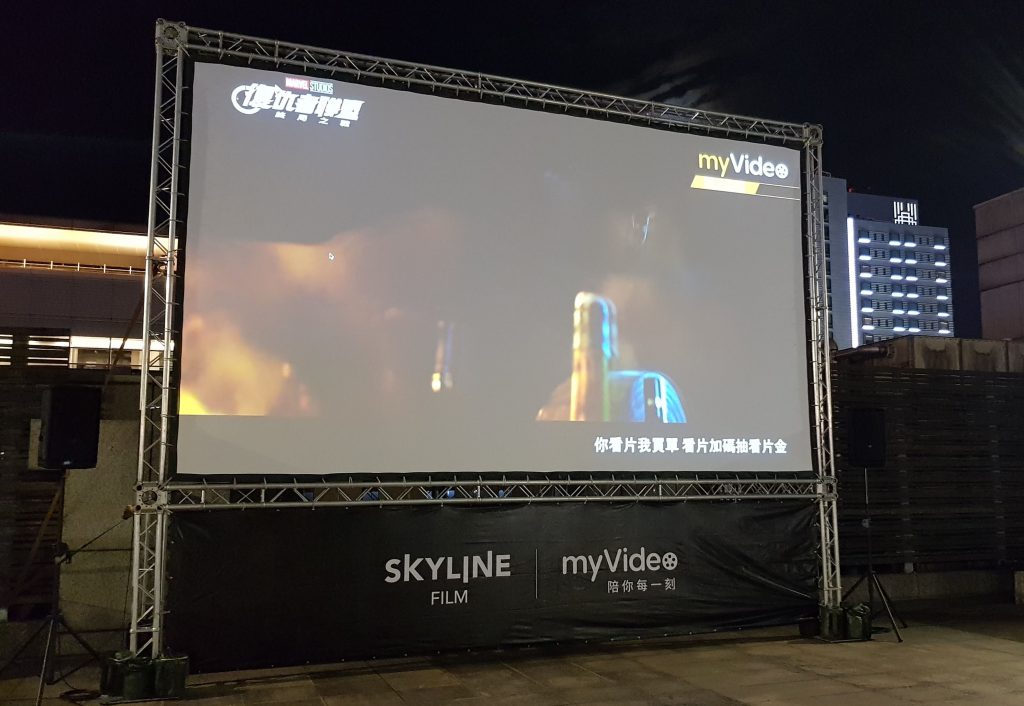 They have speakers which are used during the commercials while you find your seats, but when the main event is on, they switch to wireless headphones, which was a shame because the sound from the speakers was great, the headphones not so. Still, they probably need to do this for licencing reasons.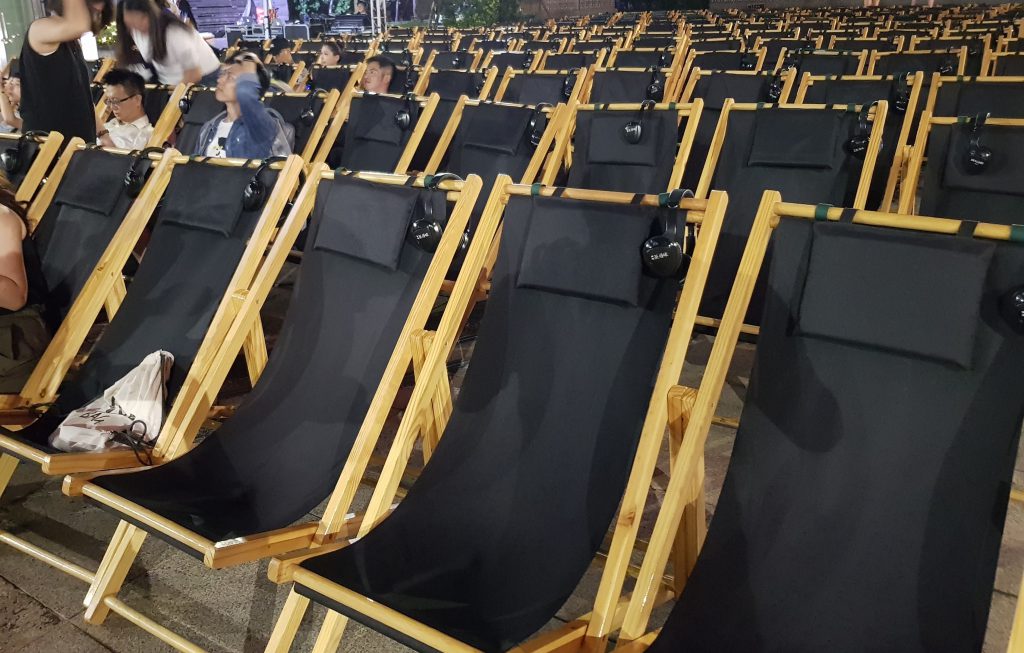 The seating at Skyline Film is fine, with comfortable deck chairs nicely laid out.
Included in the ticket price is a can of Budweiser beer and a small bag of popcorn. There is also a stand offering complementary green teas should a beer not be to your liking.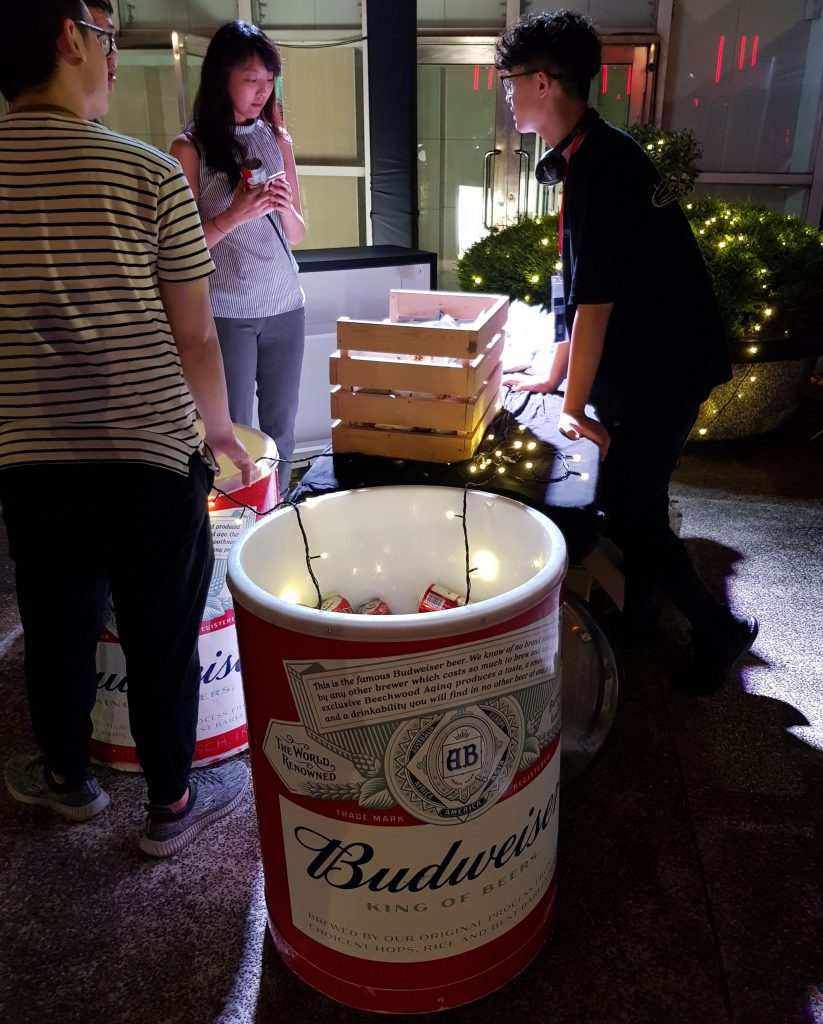 Even though it was night, it was the height of summer so consequently it was rather hot and humid, although it was bearable. I think if we'd gone for two films in a row it would have been too much.
You'll need to ensure you've been to the toilet before the film starts, as they're a bit of a trek to the 6th floor.
If you love cinema and want to watch a film in a unique setting with views of Taipei 101, then Skyline Film is definitely something you should try!
Pros
Great setting
Top film choices
Cons
Can be very hot and humid during the summer
Sound through headphones not great
Price
NT$450 each with free Budweiser and popcorn
Dates
See their Accupass web page for updates
Traveller Tips
The films don't start until about 15 minutes after the scheduled start but it's best to arrive early to guarantee seats near the front.
Skyline Film Location
Rooftop of the Eslite Mall in Xinyi
You need to find the elevators on the first floor in Eslite, near the CN Flowers shop. This is the only elevator that takes you to the 7th floor where the event is located.