Chamonix is a higher-end teppanyaki chain, offering a large variety of grilled meat and fish courses.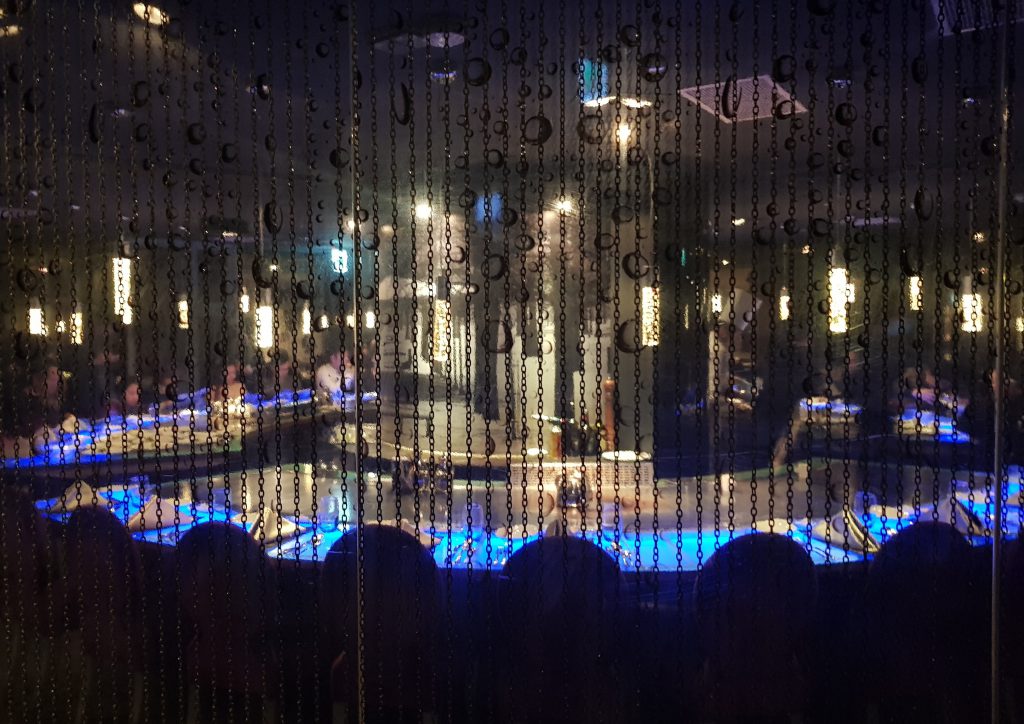 The centrepiece of the restaurant is the huge circular grill with neon blue lighting around the edge. You can choose to sit on a separate table, or sit directly next to the grill and watch the skilled chefs at work.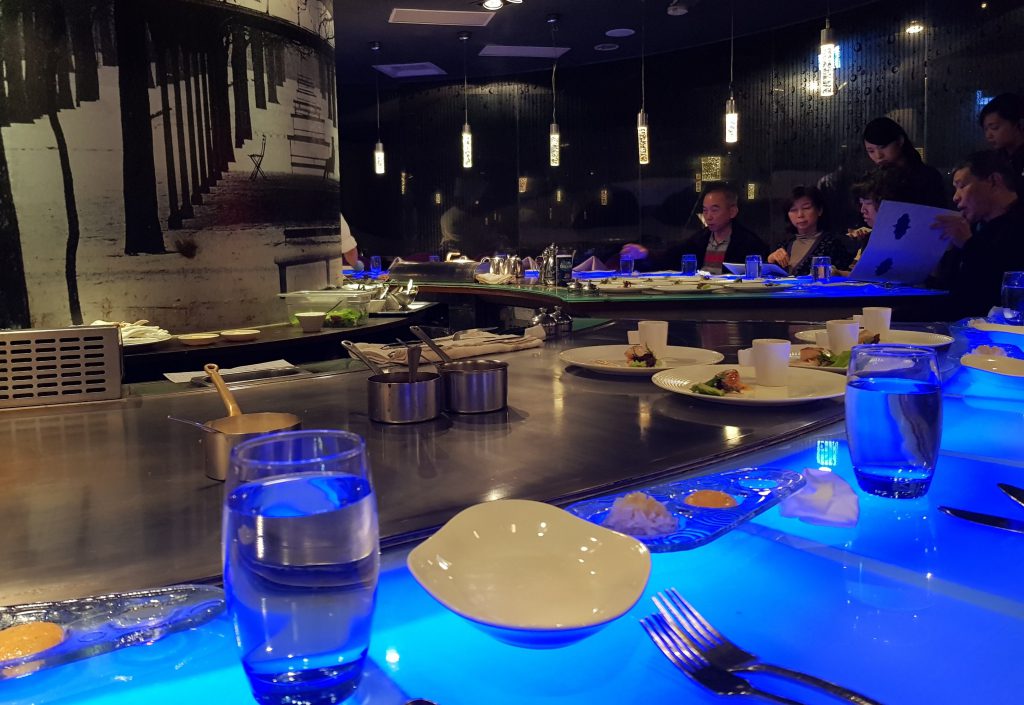 You'll need to ensure you are suitably hungry before coming here, as you'll be presented with six courses, along with sorbets and a drink.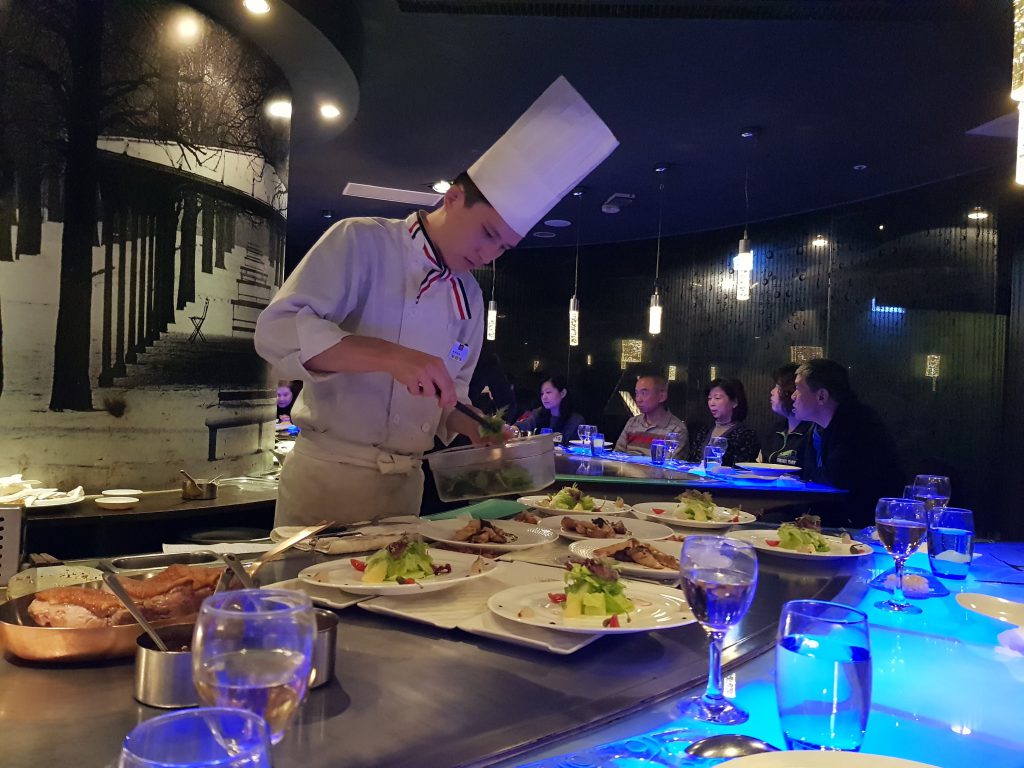 You'll begin with a warm appetiser, in our case, a beautifully cooked Scallop with a Steamed Egg.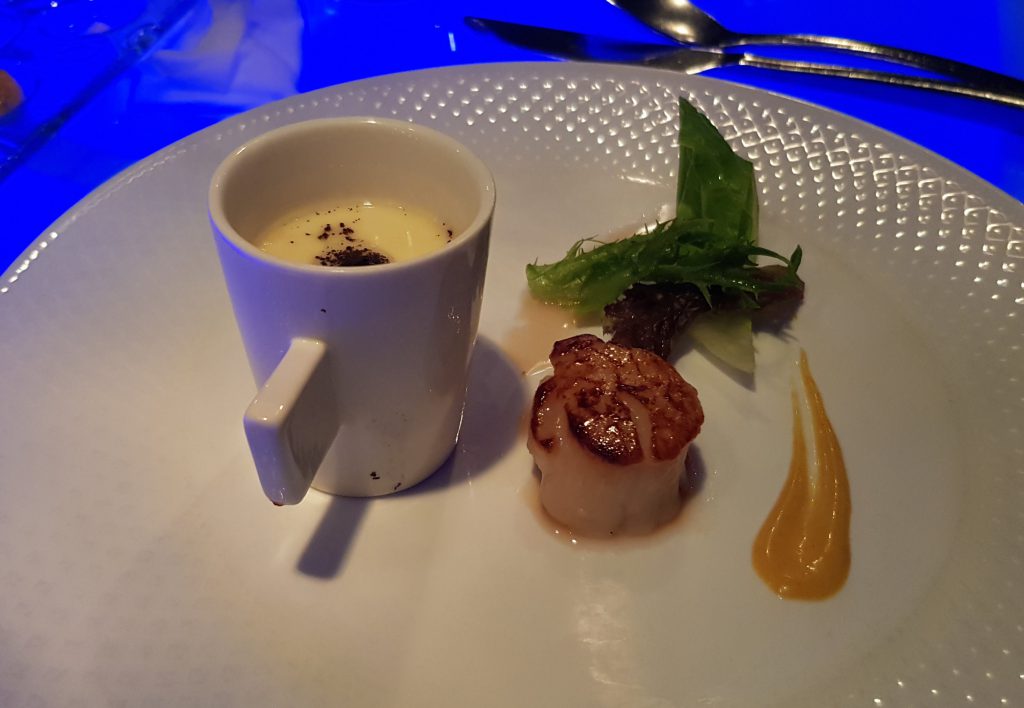 You have a choice of three soups – Classic Beef, and the two that we chose – Classic Seafood, with squid and clams, and French Onion Soup, with nicely caramelised onion bringing out it's sweetness.
Their salads will vary according to branch and season. Waldorf, Truffle & Mushroom, or Caesar Salad with Smoked Salmon. While we we there, they had a nice Chicken Salad.
The chefs at Chamonix are very skilled, and take great care in ensuring the meat is perfectly prepared. The duck dish we ordered for the main was expertly pan fried and flambéed. Quite a spectacle.
The duck meat was tender and juicy and came with a thick Hoisin sauce.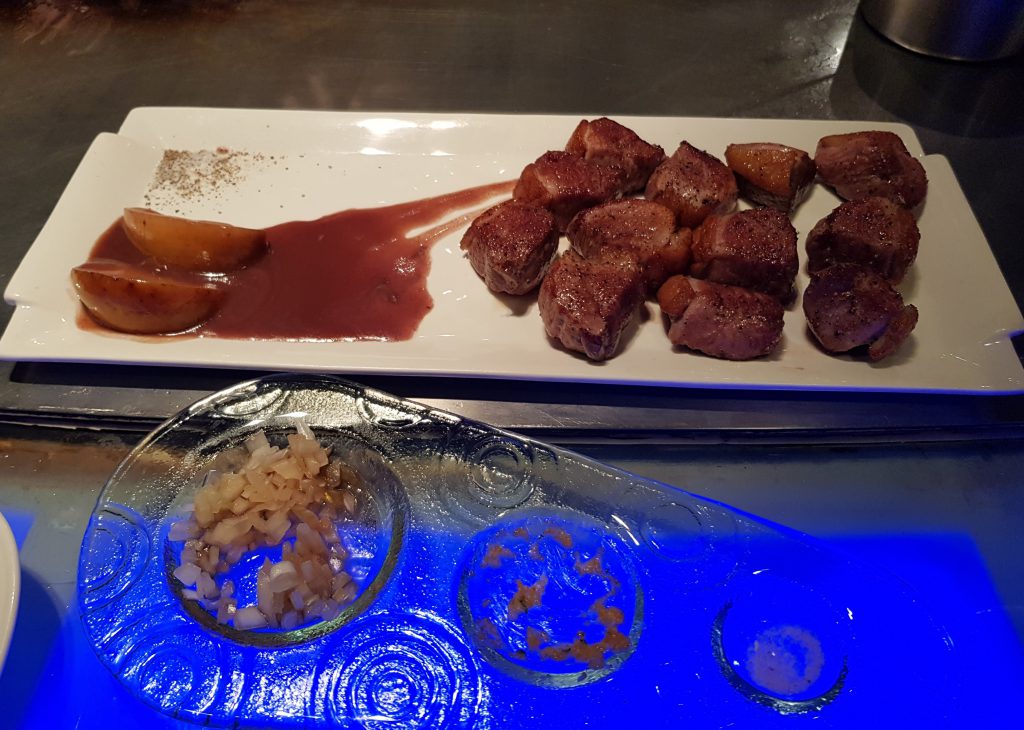 After you finish your main meal, they'll escort you to another room for your desserts. By this time, you'll probably not have much room left to eat anything, but the sight of them will help you regain your appetite.
The Mille Feuille and Chocolate Mousse were both light enough for us not to feel bloated. A nice end to the meal.
There are three Chamonix teppanyaki restaurants located across Taipei. A set meal, which is the only meal available here, will set you back NT$1090 each (with a 10% service charge).
It's not cheap, but it's one of the best teppanyaki meals you will have in Taipei. Just make sure you're hungry before coming here!
Menu
Pros
Meat is rightly the star of the show
Skilled Chefs
Cons
Expensive
Not aimed at travellers so English level poor
Price: $$$$
Level of English: Not Great (English on menu)
Traveller Tips
Booking in advance is advised. The booking number can be found on their website.
Go with an empty stomach.
Locations
Zhongxiao East Hotel (near Sun Yat-Sen Memorial Hall MRT)
New Champs (near Shuanglian MRT)
Banqiao Minsheng (near Banqiao MRT)
If you have found the information on this page helpful, please take a minute to share this post by clicking one of the links below. Your support would be greatly appreciated :)