Very Thai Noodles is a spin-off restaurant of the excellent Very Thai restaurants, with an aim to bring quick and hearty food.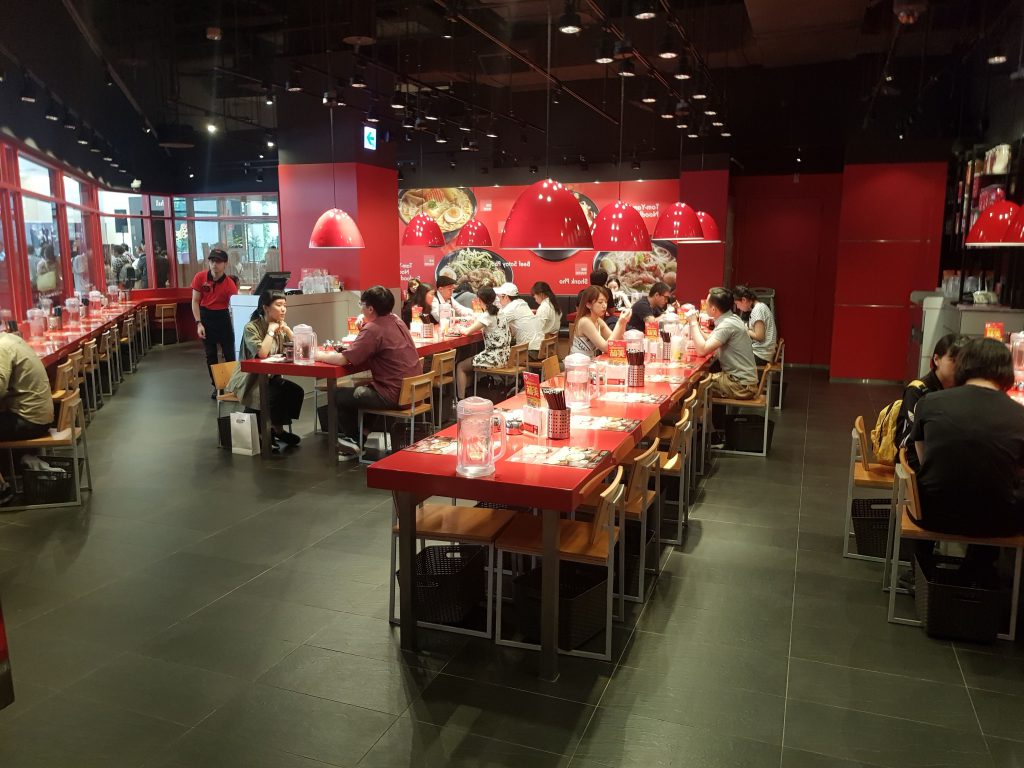 They specialise in Thai/Vietnamese inspired ramen-style dishes but offer dry noodles and rice dishes too. Service here is fast, so if you're in a hurry but looking for something delicious, this is a good option.
The standard and consistency of the dishes is very good., with the broths being deep and rich in flavour and the accompanying meat or fish cooked nicely.
The Tom Yam Kung Noodles, with a choice of pork, seafood or both is rich with a bold taste. The Thai Style Curry Noodles with chicken drumstick is hearty, creamy and delicious.
The only issue you'll have is the mess you will no doubt make, attempting to eat them with spoon and chopsticks. They do however provide bibs to contain any splash-back.
You could also choose a safer option – the minced pork on a bed of rice with a deep-fried and battered egg on top and plenty of chilli. Splash-back free!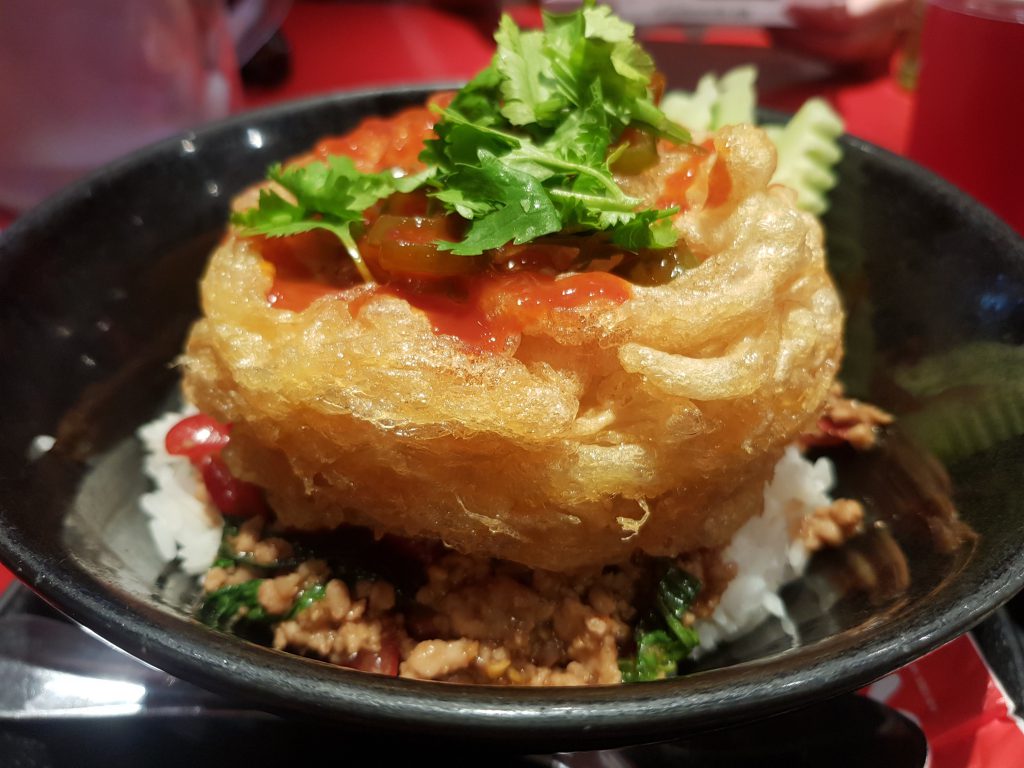 They also have ice-cream to take away which comes in two flavours – matcha and sesame – both excellent.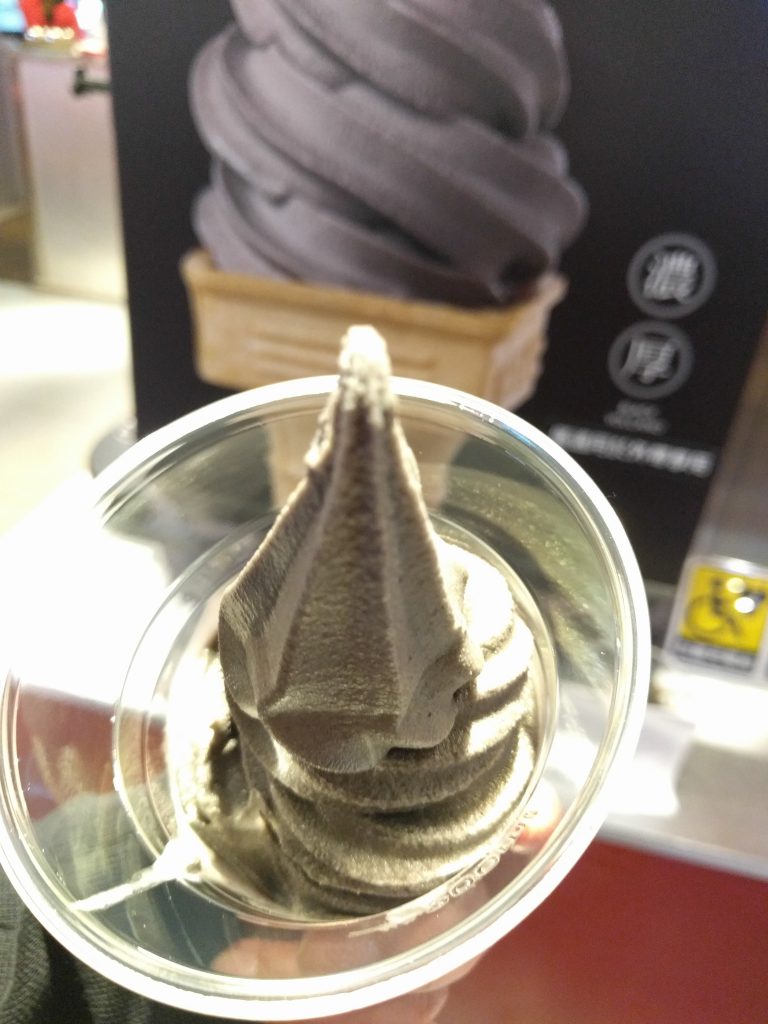 There are many locations dotted in and around Taipei, one is right before the security check at departures in Songshan airport.
Very Thai Noodles is a great choice whether you're in a hurry or just fancy something comforting yet delicious!
Pros
Many locations
Quick service
Price: $$
Level of English: Ok (English on menu)
Traveller Tips
They can be messy to eat but bibs are available if required!
Locations
Songshan Cultural Park
Zhongxiao Dunhua
Xinyi
Xinyi 2
Xinyi 3
Near Taipei Arena
Taipei Main Q Square
Zhongxiao West Road
Shilin
If you have found the information on this page helpful, please take a minute to share this post by clicking one of the links below. Your support would be greatly appreciated :)