Taebak is an authentic Korean restaurant with a well located restaurant near the centre of Taipei.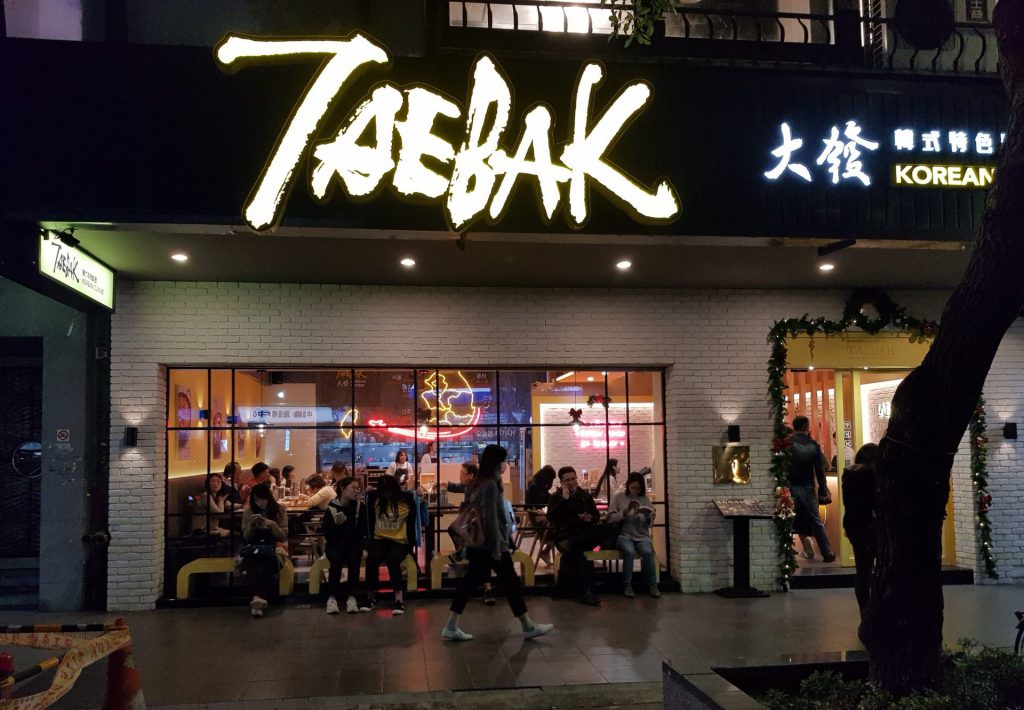 We've walked past these many times and often seen people queuing to get in. There was no queue when we went, but it was full so we still needed to wait 30 minutes to be seated. Fortunately, they took our number so were able to call us when ready.
The dining area is brightly lit and simple, with nods to Korean culture adorning the walls.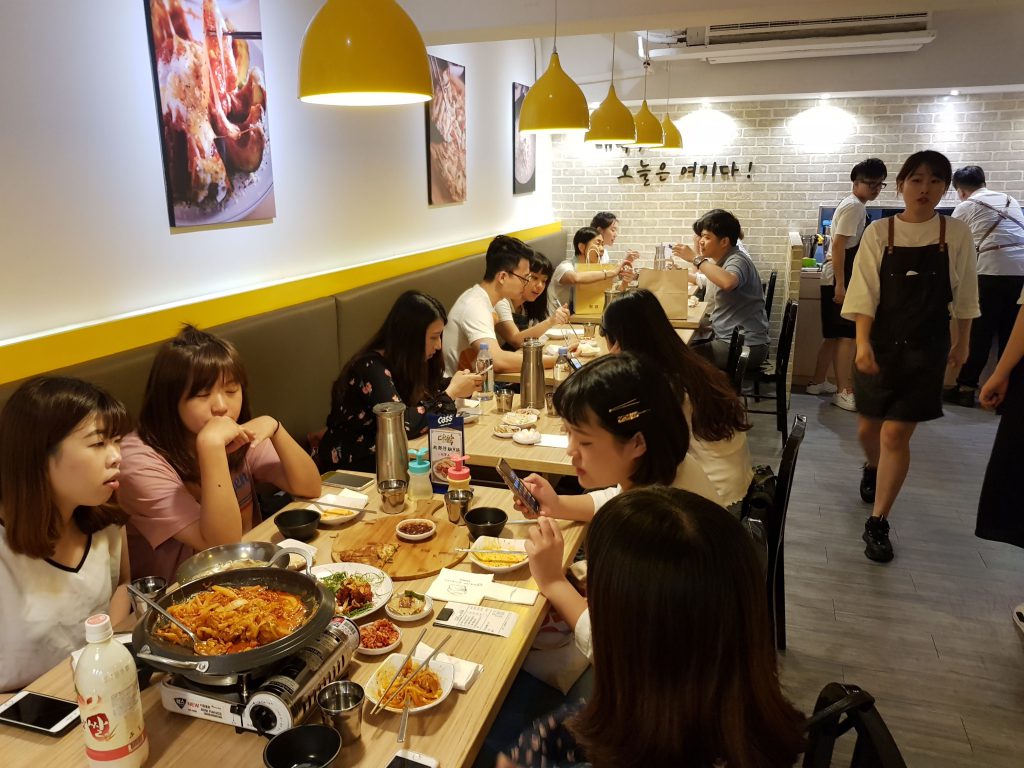 Taebak specialises in sharing dishes, which come in two sizes that can be shared between 2 or 3 – 4 people depending on the size.
These dishes are representative of different parts of Korea – we chose the Traditional Korean Fried Chicken, a very cheesy dish containing vegetables and rice cakes, and what looked like a sprinkling of cornflakes on top.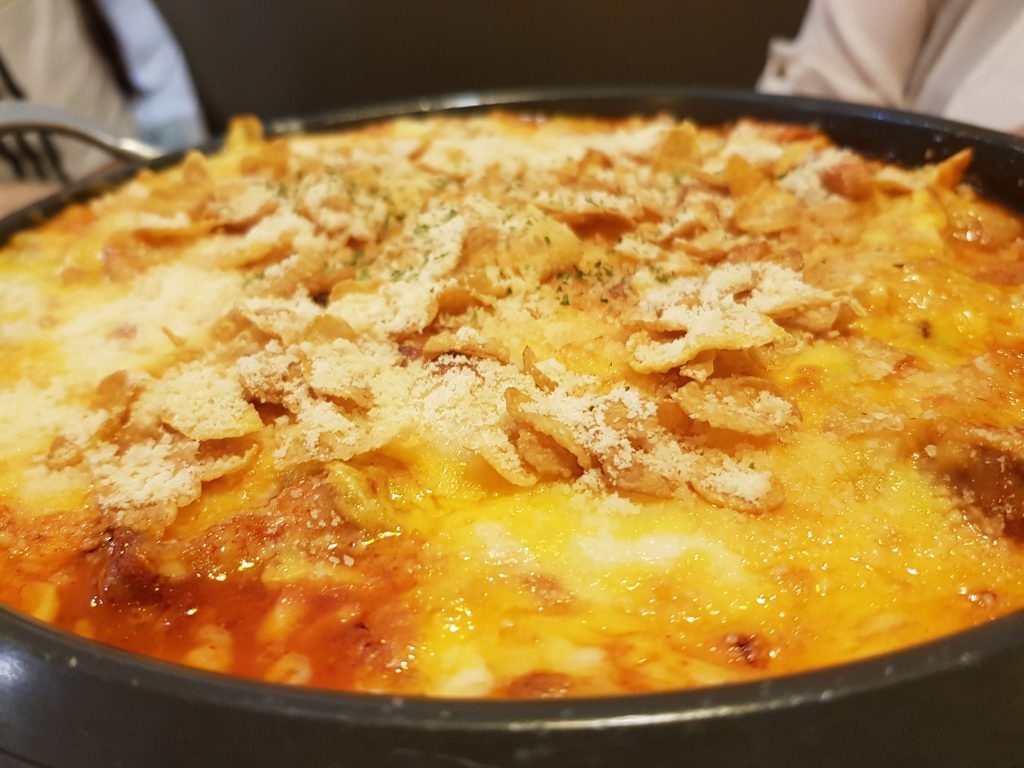 Attempting to extract the food without leaving pieces of gooey cheese over everything was an almost impossible task. It was however incredibly tasty and comforting food with a bit of a kick of spice.
As with most Korean restaurants, you'll get four small sharing dishes too, with kimchi, pickled radish and a selection of others.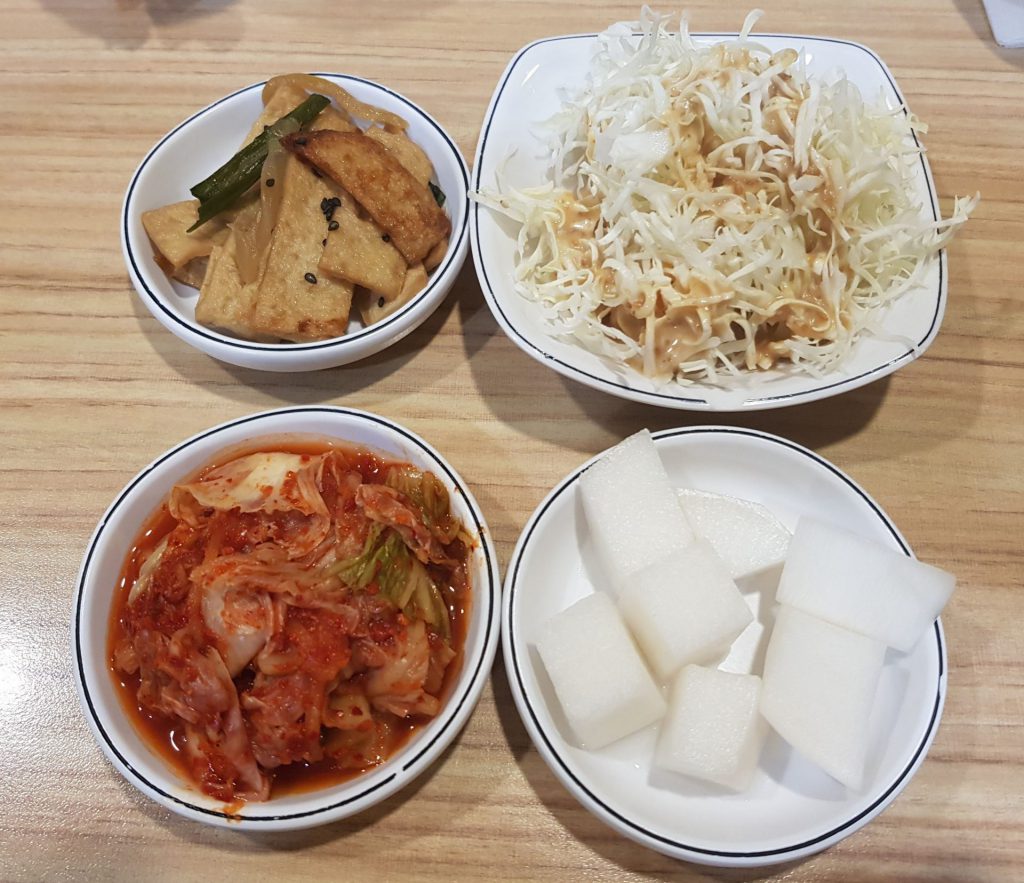 No Korean restaurant would be complete without serving one of their most well know and delicious dishes – the Bibimbap. Served in either a normal or a piping-hot cast-iron bowl, and filled with rice, meat, vegetables, and topped off with a fried egg. I simply adore these.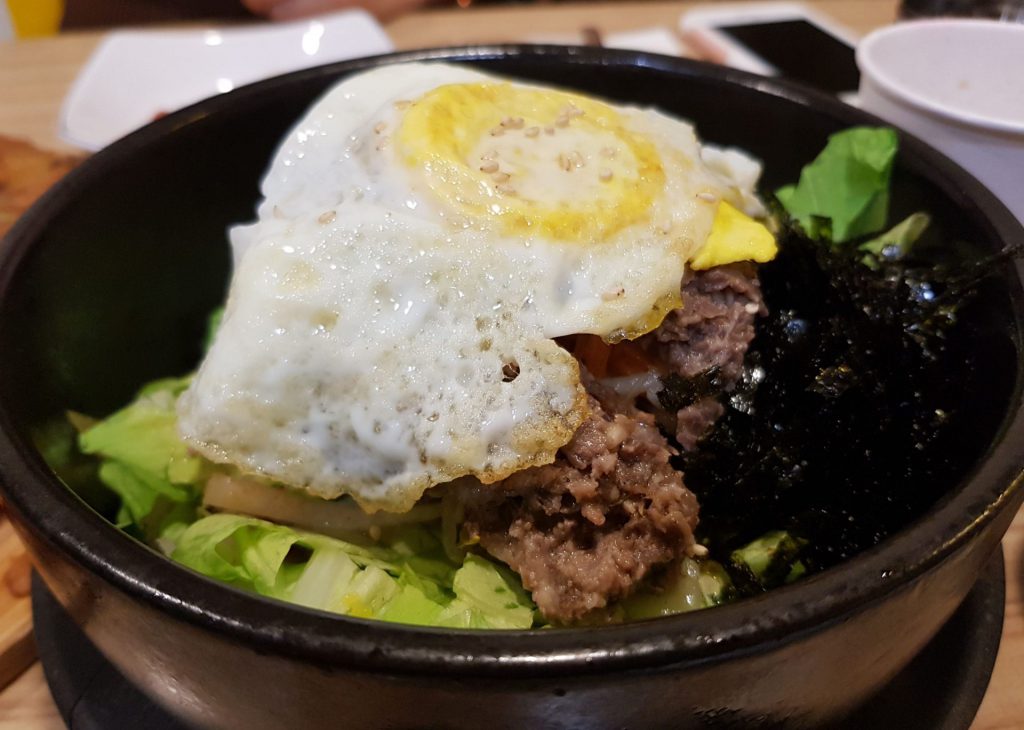 Stirring immediately after receiving it is essential, otherwise the rice will quickly start to burn and stick to the bowl. I'll normally stir it for a good couple of minutes until the heat from the bowl starts to dissipate.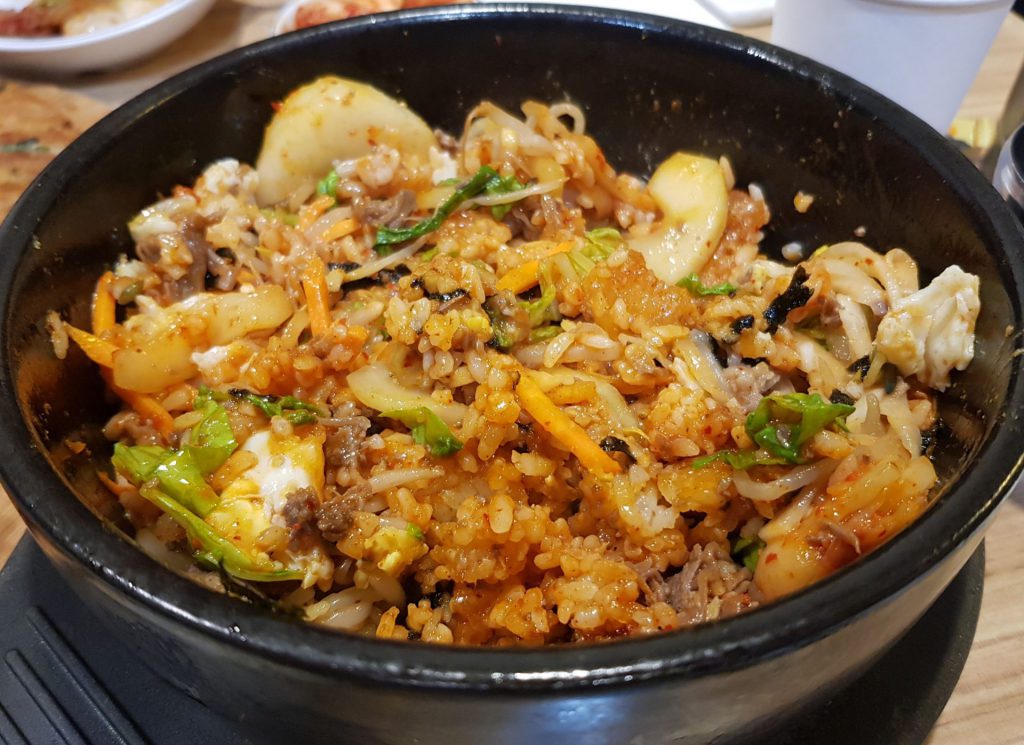 I've had many a bibimbap in the last few years, and this one was up there with the best. Packed with flavour and a nice sticky texture that went down a treat. The only criticism I have was that it could have had a bit more beef.
Another Korean speciality are their Seafood Pancakes – a doughy mix of seafood and vegetables.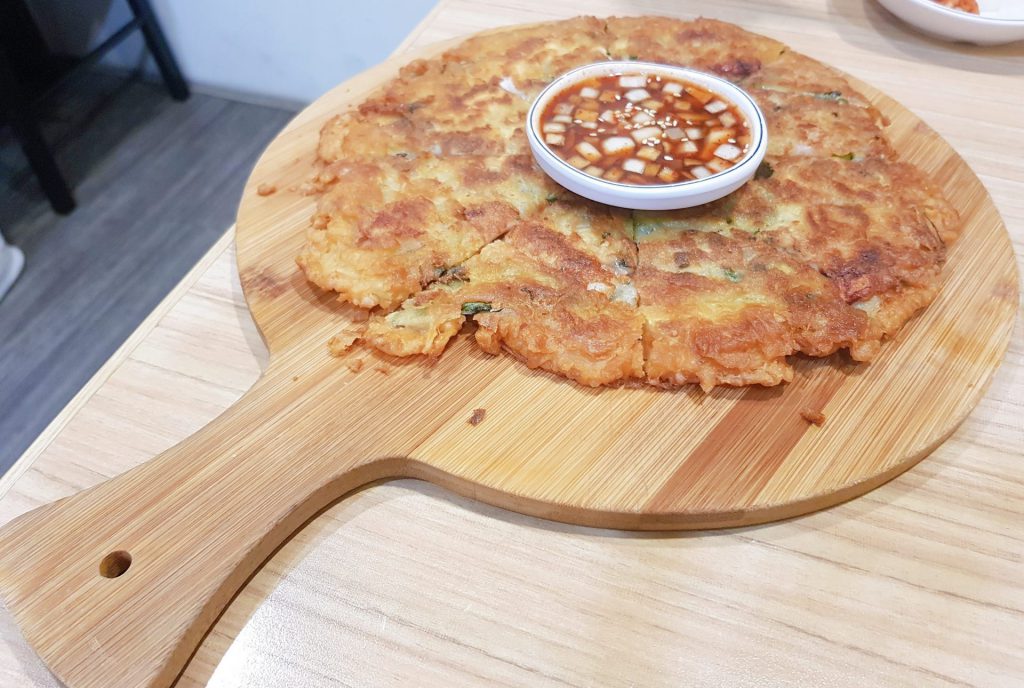 Found within this one were shrimp, squid and clams, with peppers, scallion and other veg. It was probably not the best we've ever tried but it was nice nonetheless.
For drinks, you can purchase one of their make-your-own style cocktails, with rice wine, sprite and optional Korean beer combined to give a unique Korean twist. Since they're self made, you can choose your own desired strength.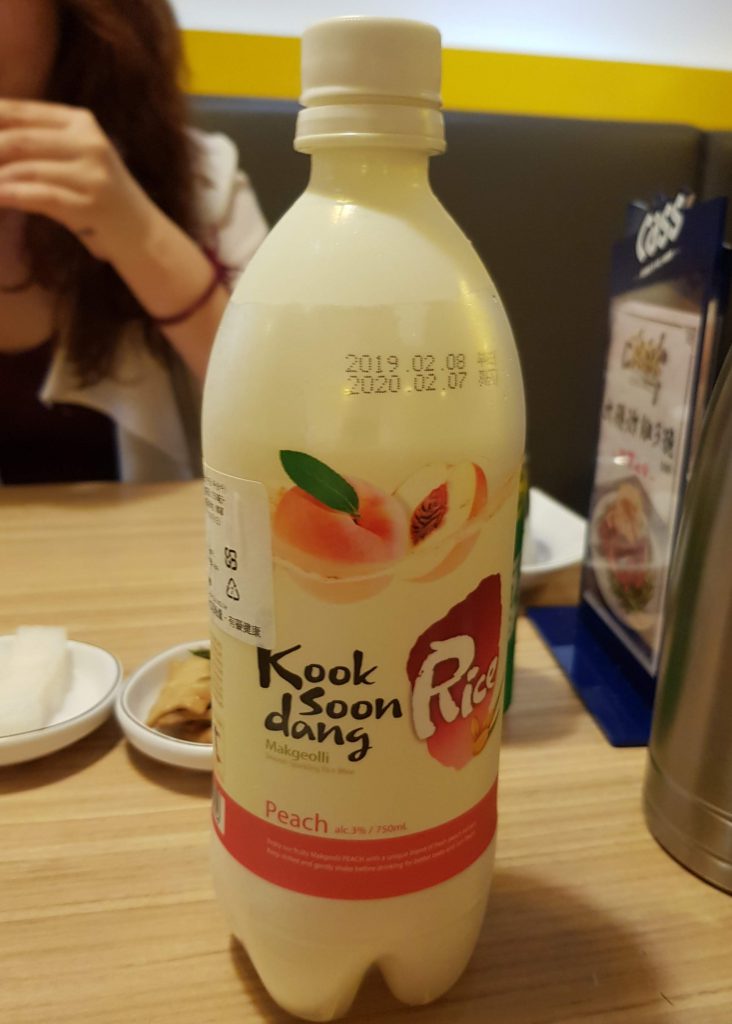 There is even have a free coffee machine which pours surprisingly good (sweet and creamy) coffee.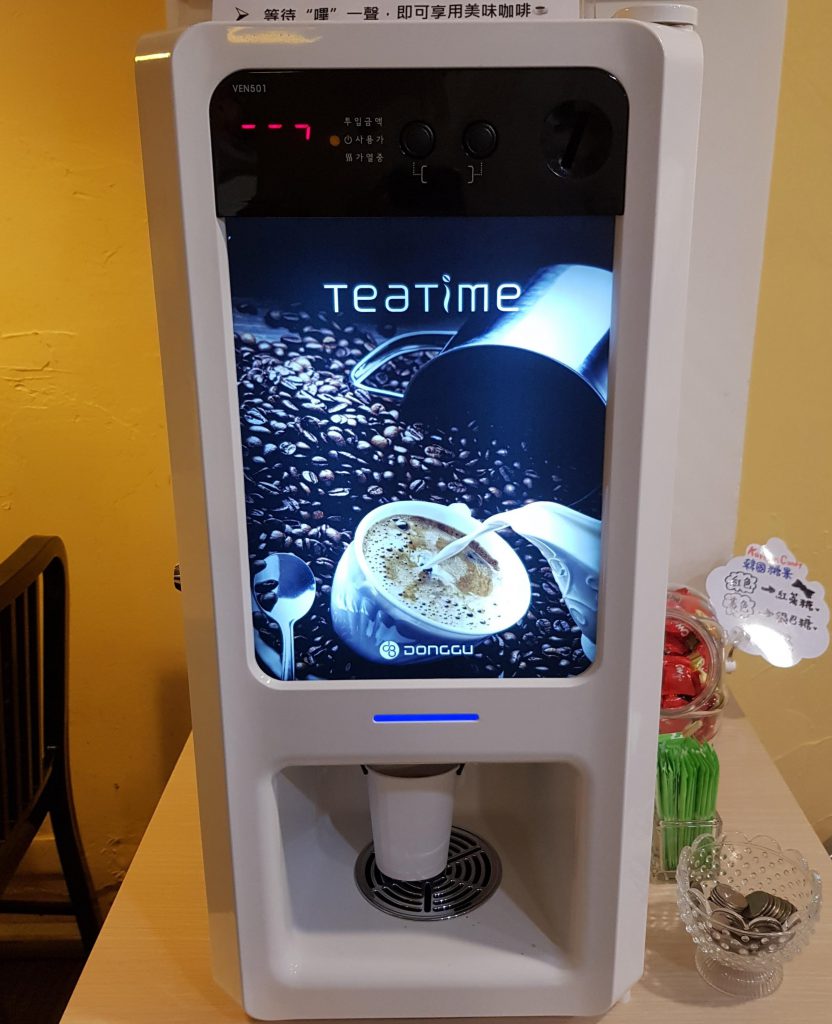 Taebak is a great place to come, especially if you're in a group, although two people can easily find something to tuck in to and enjoy.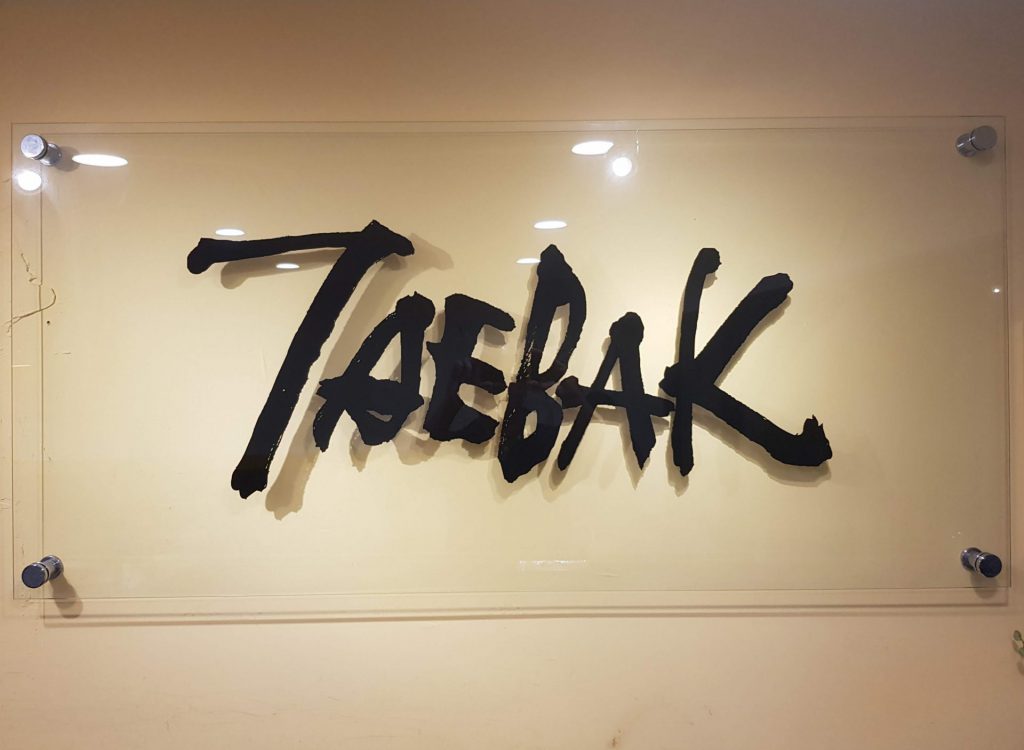 Pros
Authentic Korean dishes
Interesting cocktails
Cons
Menu only in Chinese and Korean
Price: $$
Level of English: OK (English not on menu)
Traveller Tips
Very good free coffee is available from a machine.
If you enjoyed Taebak, I would heartily recommend visiting Broccoli Beer also.
Location
If you have found the information on this page helpful, please take a minute to share this post by clicking one of the links below. Your support would be greatly appreciated :)