Billed as a Gastro Pub, Broccoli Beer is one of the best and most unique Korean restaurants in Taipei. It has character and charm in abundance, while offering some tasty and original Korean flavours with a pub-like twist.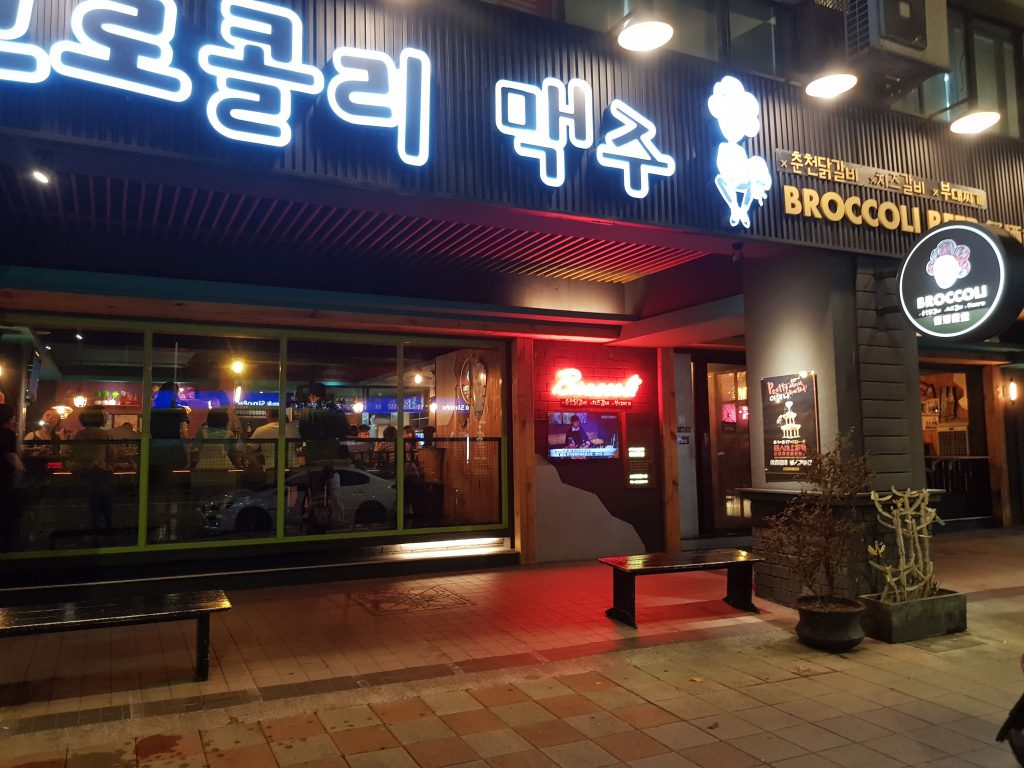 The interior of Broccoli Beer is nicely decked out, with wooden panelling and plenty of neon lighting. There's even a table football (foosball as Americans say) in the corner. It actually feels like Broccoli Beer should be a chain, as it has such a defined look and feel. Surprisingly though, this is the only branch.
The menu consists of very authentic Korean food. Having recently been to Seoul, it was not any different from some of the restaurants we visited there.
The most popular dishes are the seafood pancake, the sticky shrimp and Korean fried chicken. It's all very nicely cooked and presented, but most of the dishes will come at a cost – not to your wallet so much, but to your waistline. Fried food with lots of cheese.
Their steamed egg is rather difficult to describe, but has a sort of custardy texture but feels like a casserole.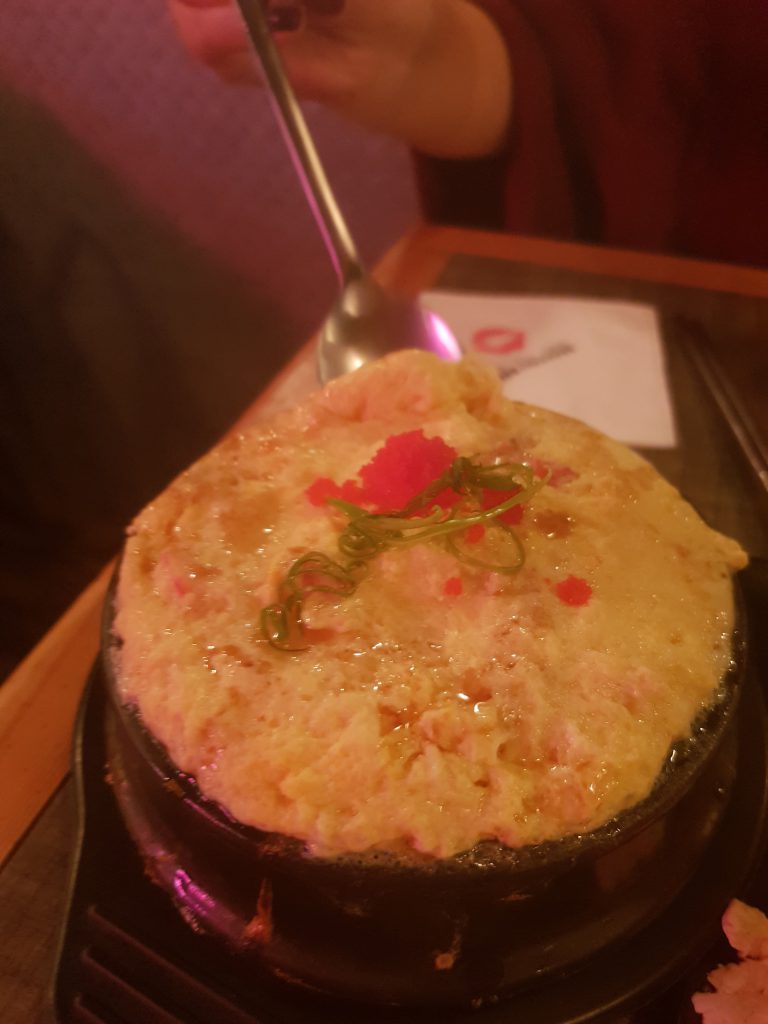 Barbecued food is well represented here too, with plenty of delicious marinated kebabs to choose from. Authentic Korean style rice cakes, which are very chewy sausage shaped delights covered in cheese. Another winner!
Beef lettuce wraps will inevitably get your hands very messy, while the vegetable dishes are a complex mix of spices, sometimes mixed with slices of pork and rice cake.
Korean people love their alcohol, and it's well represented at Broccoli Beer. They serve a variety of cocktails, some in pitchers, and others with a bottle of Korean beer sitting upside-down in the glass with a choice of strawberry, cranberry, peach or apple beer.
You can even get one for free if you come within a week of your birthday!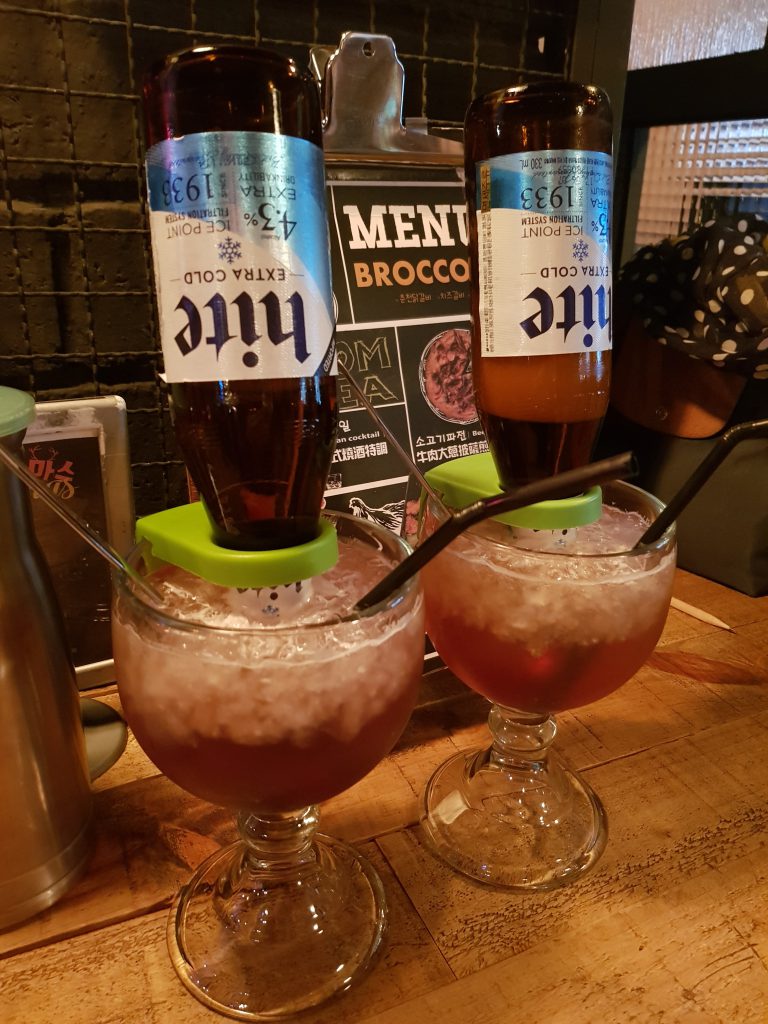 Broccoli Beer is a very popular place, so come during off-peak hours, or book in advance to avoid disappointment. There are often long queues of people waiting to get a table at dinner hours.
We've been here a few times now and will no doubt return again and again! Broccoli Beer not only has style, but it also has plenty of substance.
Pros
Tasty food
Great cocktails
Cons
Gets very busy
Food is very fattening
Price: $$$
Level of English: OK (English on menu)
Traveller Tips
Booking in advance is advised. The booking number can be found on their Facebook page.
If you visit within a week of your birthday, they'll give you a beer-cocktail for free (proof required)!
Broccoli Beer Location
Closest MRTs: Between Songjiang Nanjing (green line) and Zhongxiao Xinsheng (blue line)
Located Nearby
If you have found the information on this page helpful, please take a minute to share this post by clicking one of the links below. Your support would be greatly appreciated :)