Tiger Mountain Ramble is an small but fantastic annual music festival setup and run by expats who have a real love for music.
Normally held in December, and located about half-way up Tiger Mountain, it features two stages and just over a dozen bands and DJs.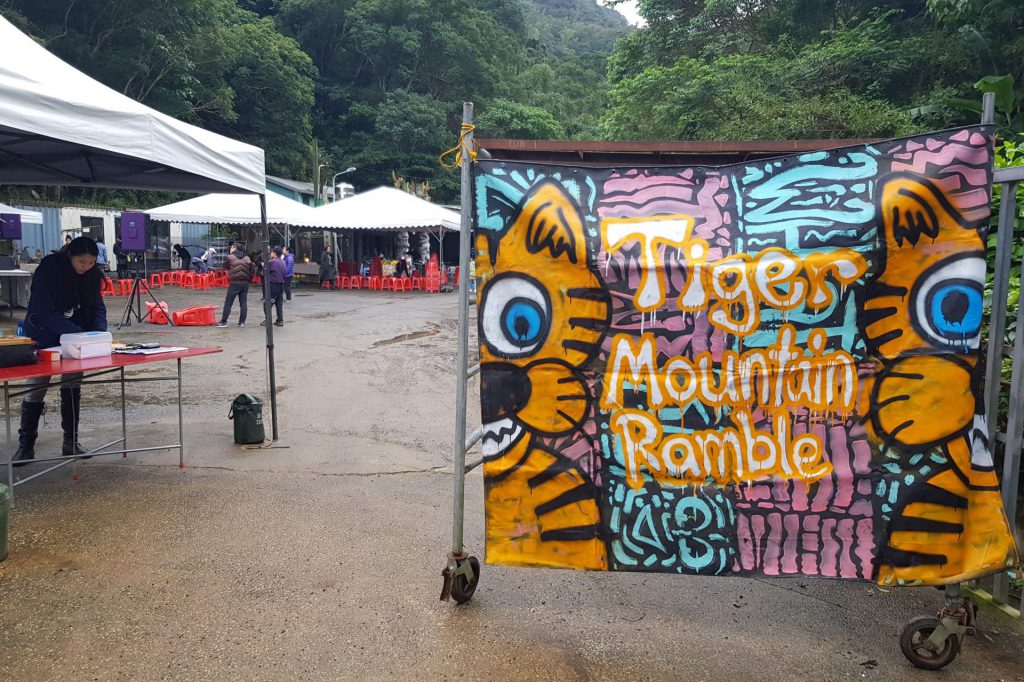 I was meaning to come here in 2018 but the weather was awful so I decided to give it a miss. This year, the rain just about stayed away, so I was eager to see what it was like.
The early acts had already started when I arrived. The main stage is an ingenious trailer that opens up into a fully functioning stage. Most importantly, the sound is spot on, and even though they were one of the first acts on, the music was very good.
A promising sign of thing to come.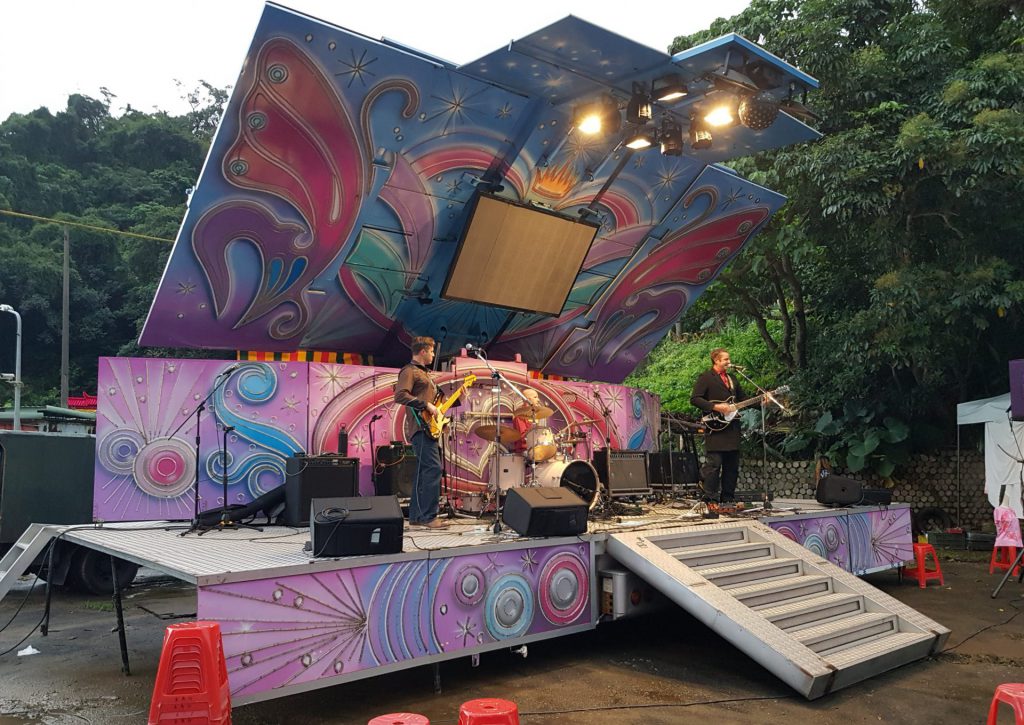 Many of the bands playing at the Tiger Mountain Ramble I would class as Americana. Blues, folk, rock and hillbilly. There are other styles too however, including afrobeat, and DJs playing house and classic disco music.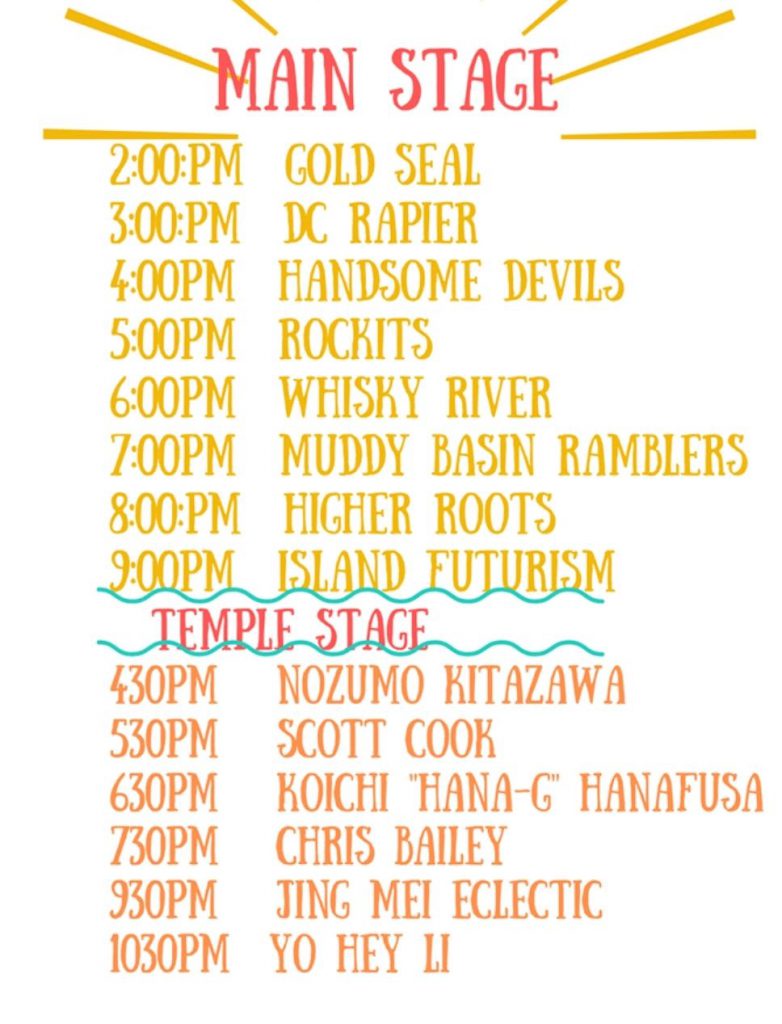 The second stage is located inside an old temple, and is mainly for the DJs although a couple of bands will also play here. One of the DJs playing here was a regular at Fuji Rock festival.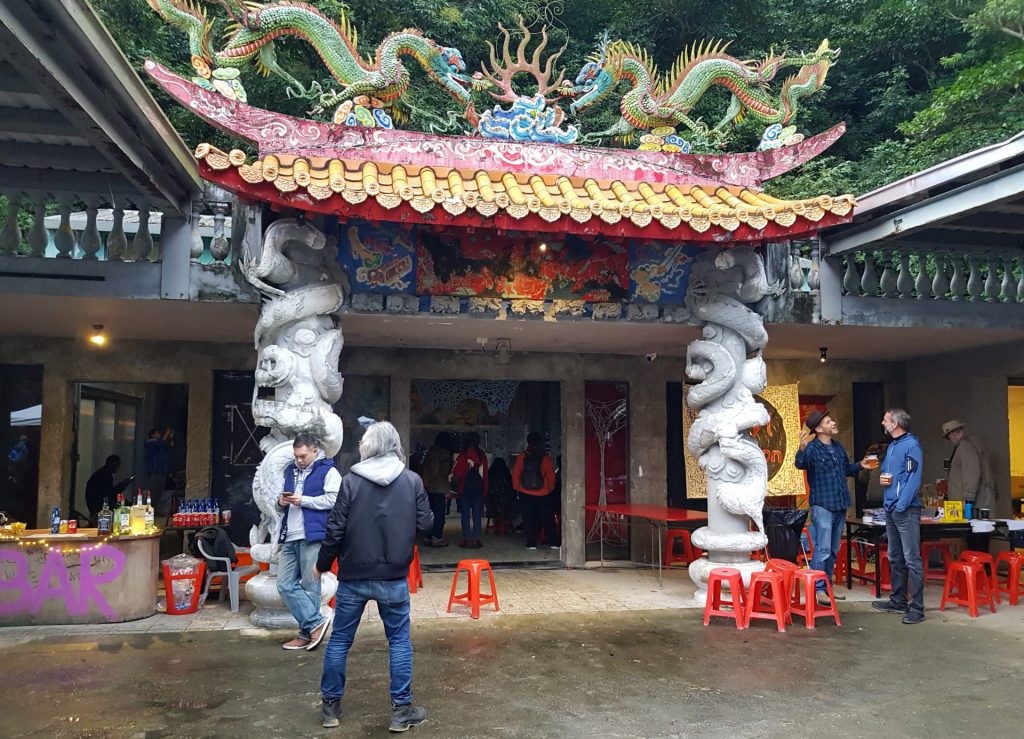 Koichi Hanafusa, who has an infectious love for music and was actually good friends with John Peel (anyone in the UK will have known him as probably the most important and knowledgeable figure in the British music industry). Koichi's music taste was second to none, and the crowd lapped up the music he played!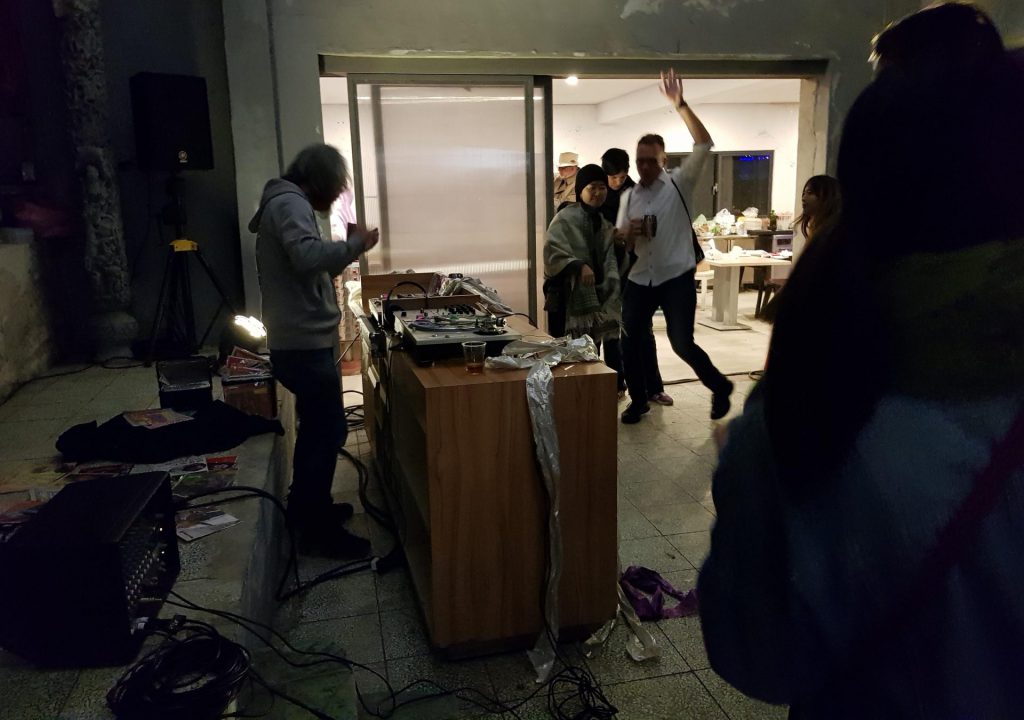 There are 4 or 5 food stands at the Tiger Mountain Ramble, including Falafel King and a couple of Mexicans, which is ideal for me as I love both! The pulled pork wrap I tried was nothing short of sensational, and the falafel was great too.
For drinks, there's a really nice juice stand and a couple of bars, including Redpoint. Again, this catered to my taste perfectly as Redpoint is probably my favourite Taiwanese craft ale brewery in Taiwan. The Christmas juice a tried, which contained apple, orange and cinnamon, was excellent also.
Anyway, back to the music.
By this time is was getting dark, and the main stage really showed what it was about. An amazing psychedelic swirl of lights and colours.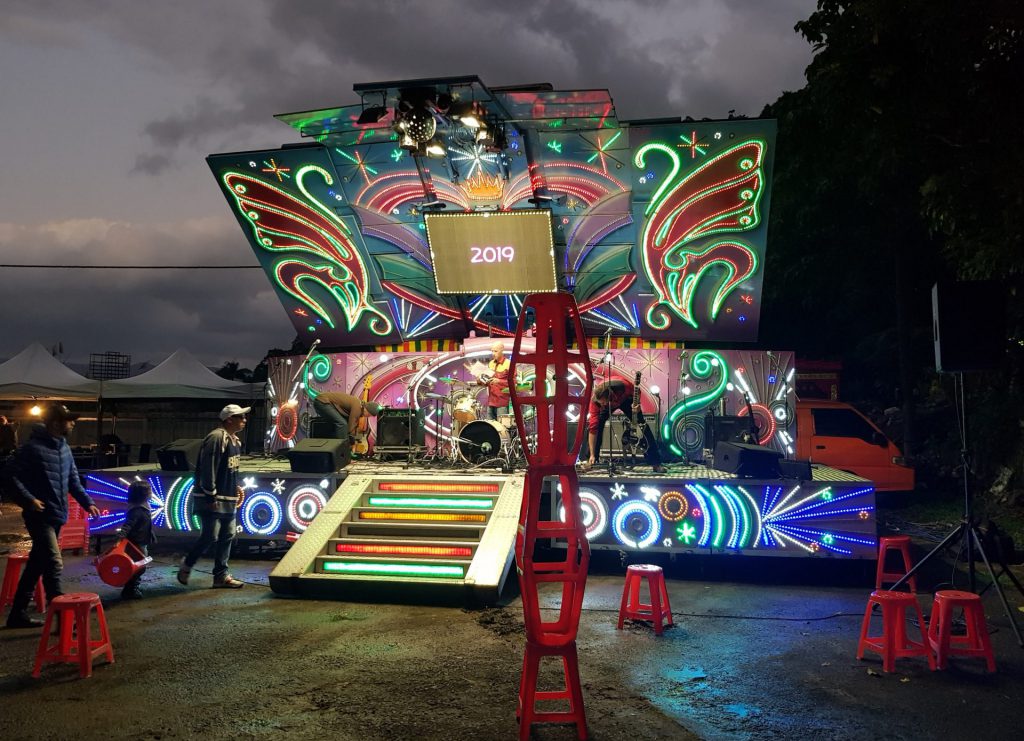 The band I was looking forward to the most here was the Muddy Basin Ramblers. With a mix of swing, blues and hillbilly, these are just my cup of tea. I've listened to a couple of their songs before so I kind of knew what to expect, but they actually far exceeded my expectations.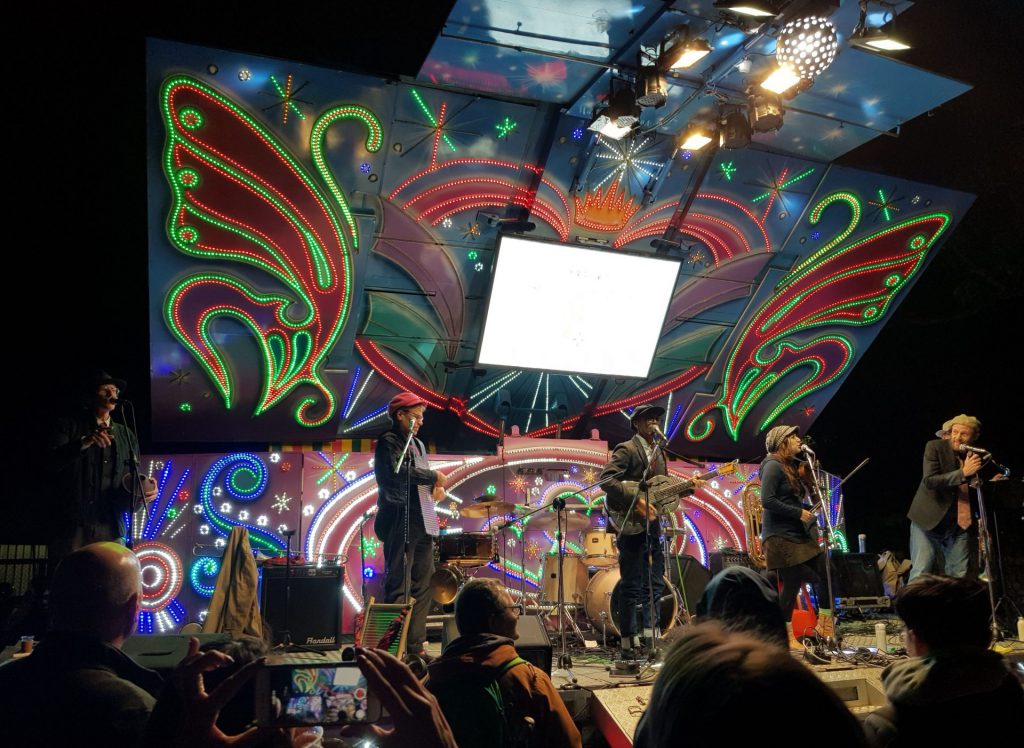 A mixture of US and UK expats, they were one of the best bands I've seen in Taipei. Top notch performers and great songs. The crowd loved them too, and wouldn't let them leave without an encore.
Back inside the temple stage, Chris Bailey, a three-piece blues-rock band were on. Again, the musicianship was first class and they had the crowd in the palms of their hands.
I was generally quite amazed at the quality of all the bands I saw at the Tiger Mountain Ramble, and I can safely say that in terms of the music, it was by far the best festival I've been to in Taiwan.
I'm already looking forward to next years festival!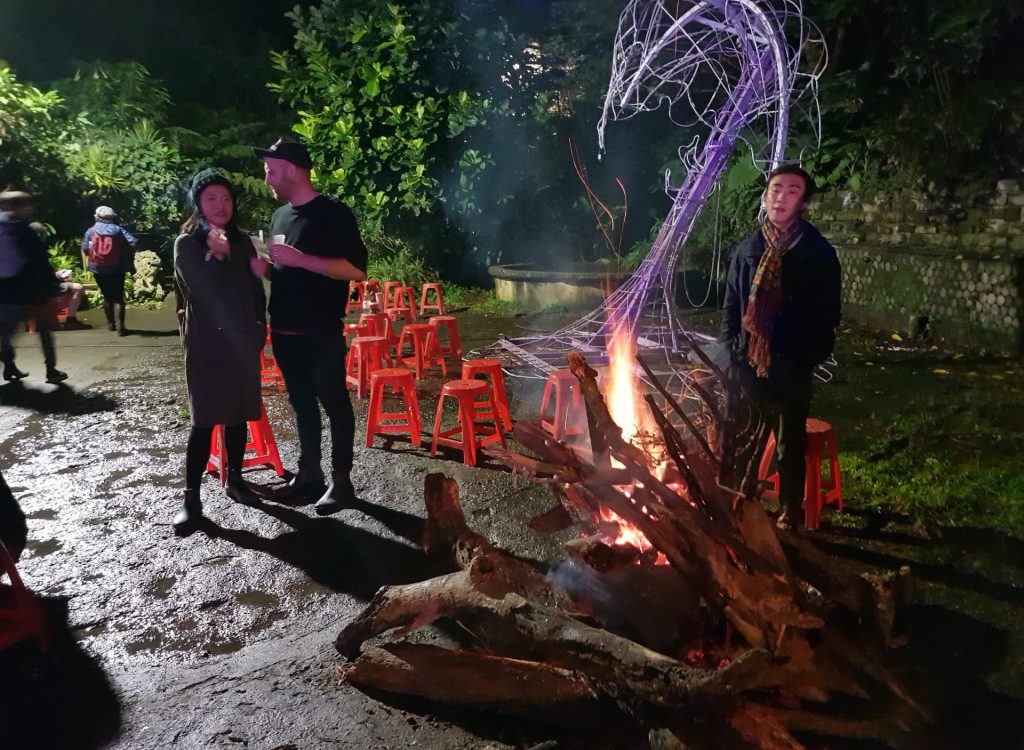 Pros
Amazing music
Fantastic atmosphere
Dates
9th December 2019
14:00 to 22:00
Prices
Pre-purchase Tickets
NT$500
On-site Tickets
NT$600
Traveller Tips
The festival is very close to the hiking trails in Tiger Mountain.
Tiger Mountain Ramble Location
Miculture Tiger Mountain
Closest MRT: Yongchun (blue line – exit 4) followed by a 20 minute walk