Although Taipei is a great metropolis, if you are looking to experience more rural areas, you'll need to travel outside of the city. Fortunately, Taiwan is blessed with many beautiful scenic locations, some of which are located less than an hour or two away by coach. These include volcanic parks, waterfalls, tea plantations and some picturesque townships.
There are also Tourist Shuttle Buses that will take you to many of these locations. There are free as part of the Taipei Fun Pass.
Click here to find out more
---
Jiufen Old Street & Northeast Coast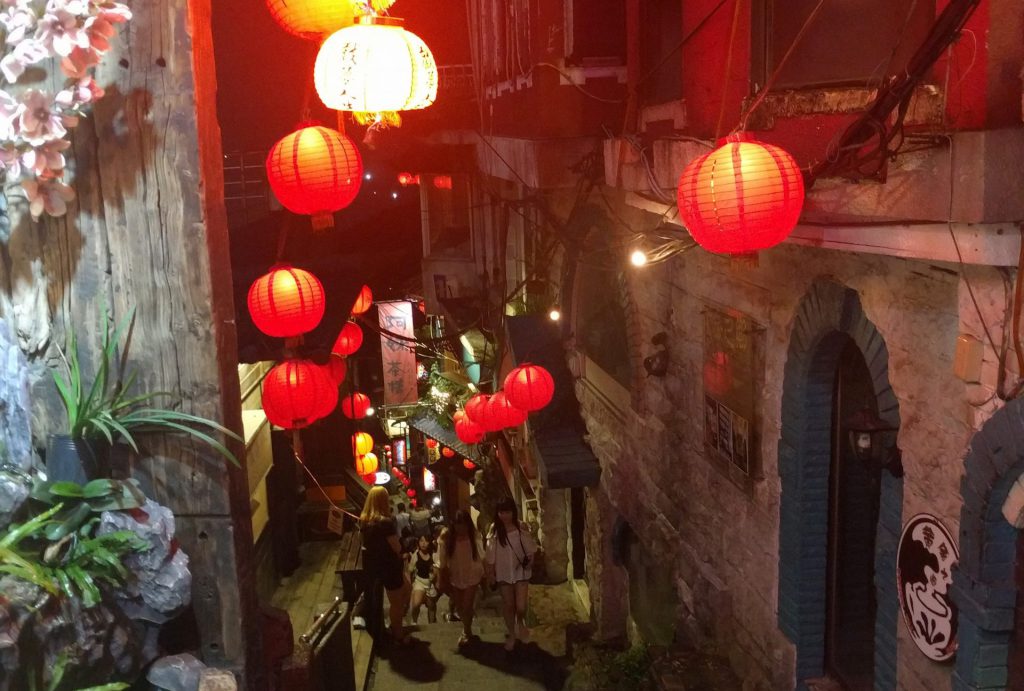 Jiufen is one of my favourite places in Taiwan. This quaint village on the north-east coast has many twisting narrow alleys filled with shops, restaurants and tea houses, and was actually the inspiration for the wonderful Japanese Studio Ghibli film Spirited Away. You'll also visit the Yin Yang Sea, a beautiful bay where the sea is a mix of yellow and blue, and stop off for a photo opportunity at some unique rock formations found along the coast.
| | | |
| --- | --- | --- |
| Tour Length | Start Time | Price |
| 3.5 – 4 hours | 13:00 | NT$1,300 |
---
Beitou & Yangmingshan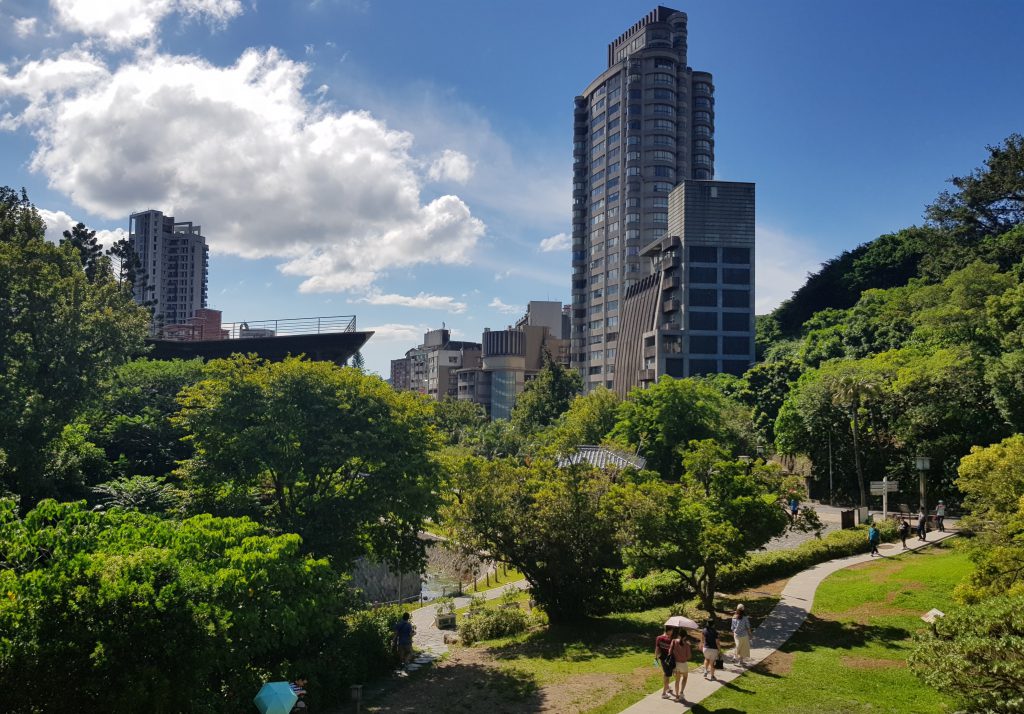 The beautiful Beitou is only a 30 minute coach ride from Taipei, and is well-known for it's hot springs. You'll visit the hot spring museum, before moving on to thermal valley, with an optional dip in the steamy waters along the way. Beitou resides on the edge of Yangmingshan National Park, home to Taiwan's tallest dormant volcano, so expect to see more hot springs and steaming sulphur deposits, as well as ridges, valleys, lakes and waterfalls.
| | | |
| --- | --- | --- |
| Tour Length | Start Time | Price |
| 9 hours | 08:00 | NT$2,200 |
---
Pingxi Shifen Half Day Guided Tour with Sky Lantern Experience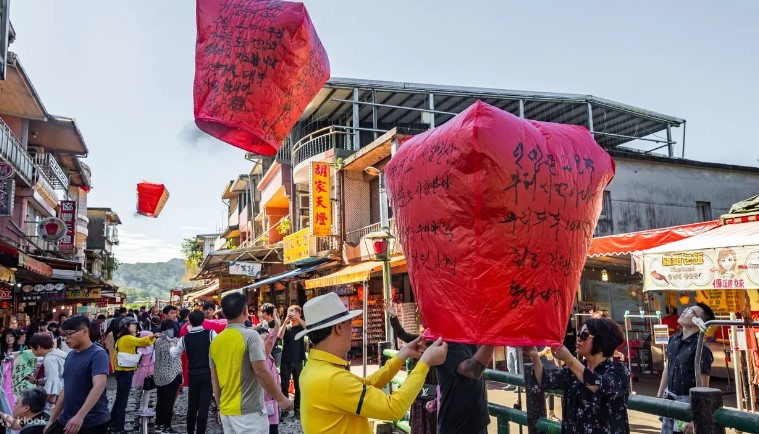 This excellent half-day guided tour will take you to Pingxi, a township just 50 minutes from Taipei that is famous it's sky lanterns. Make a wish and let your blessings sail up to the sky. Pingxi and Shifen Old Streets are filled with old shops and wooden houses built during the Japanese occupation era, and have a train track which runs right through the middle. You get to travel on the train, which takes you to Shifen Waterfall, one of the largest and most impressive waterfalls in Taiwan.
| | | |
| --- | --- | --- |
| Tour Length | Start Time | Price |
| 4 hours | 13:00 | NT$1,500 |
---
Heping Island, Shifen and Jiufen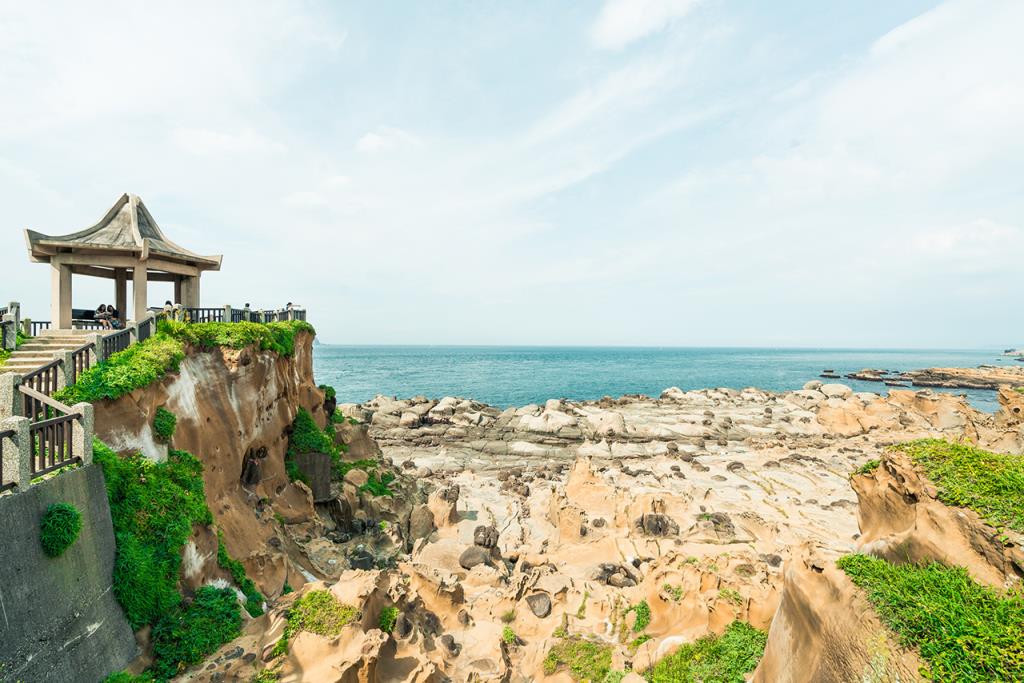 If you want to experience the wonderful Jiufen and Shifen in a single trip, this full-day guided tour is an excellent opportunity to do just that and is great value too. You'll first travel to Heping Island Park, a small island connect to the mainland by a bridge, that features many unusual rock formations caused by years of erosion from the wind and sea. After visiting both Jiufen and Shifen old streets, you'll also get to experience the sky lanterns.
| | | |
| --- | --- | --- |
| Tour Length | Start Time | Price |
| 8.5 hours | 08:45 | NT$1,035 |
---
Thousand Island Lake and Pinglin Tea Plantation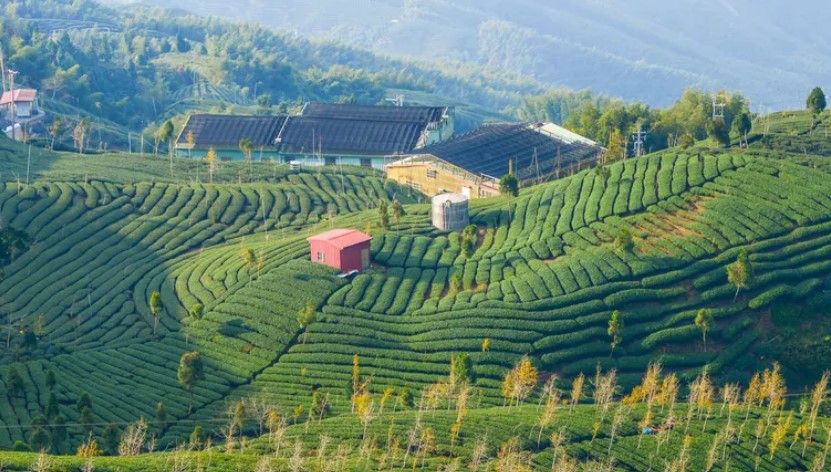 Taiwan is a a tea-obsessed nation, and the Pinglin Tea Plantation is known for producing some of the nation's best oolong tea. The area is also blessed with natural beauty, and includes the Thousand Island Lake, which as the name alludes, is filled with many beautiful small green islands. You'll also get to visit the Pinglin Tea Museum and Bagua Tea Garden, and of course get to sample some of their famous tea.
| | | |
| --- | --- | --- |
| Tour Length | Start Time | Price |
| 5 hours | 13:00 | NT$1,500 |
---
Leofoo Village Theme Park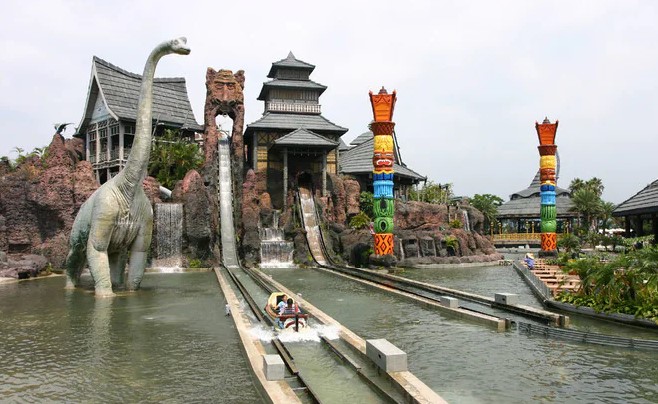 If you have children, the Leofoo Village Theme Park is a 2 hour coach ride from Taipei and features dozens of thrill-seeking rides including 3 rollercoasters, water rides and many rides more suited to younger children. There are several themed areas, from South Pacific to the Wild West, while the African Safari area has many wild beasts including tigers and baboons. The price includes round-trip coach travel and entry ticket.
| | | |
| --- | --- | --- |
| Tour Length | Start Time | Price |
| 8 hours | 08:30 | NT$1,080 |
Other Topics
If you have found the information on this page helpful, please take a minute to share this post by clicking one of the links below. Your support would be greatly appreciated :)