Un Petit Pas Bistro is a very elegant restaurant found in the East District of Taipei, serving some delectable French cuisine.
Un Petit Pas Bistro is now permanently closed
With it's sleek interior, Un Petit Pas Bistro is a lovely modern restaurant which is matched by the modern and elegant plates of food on their menu.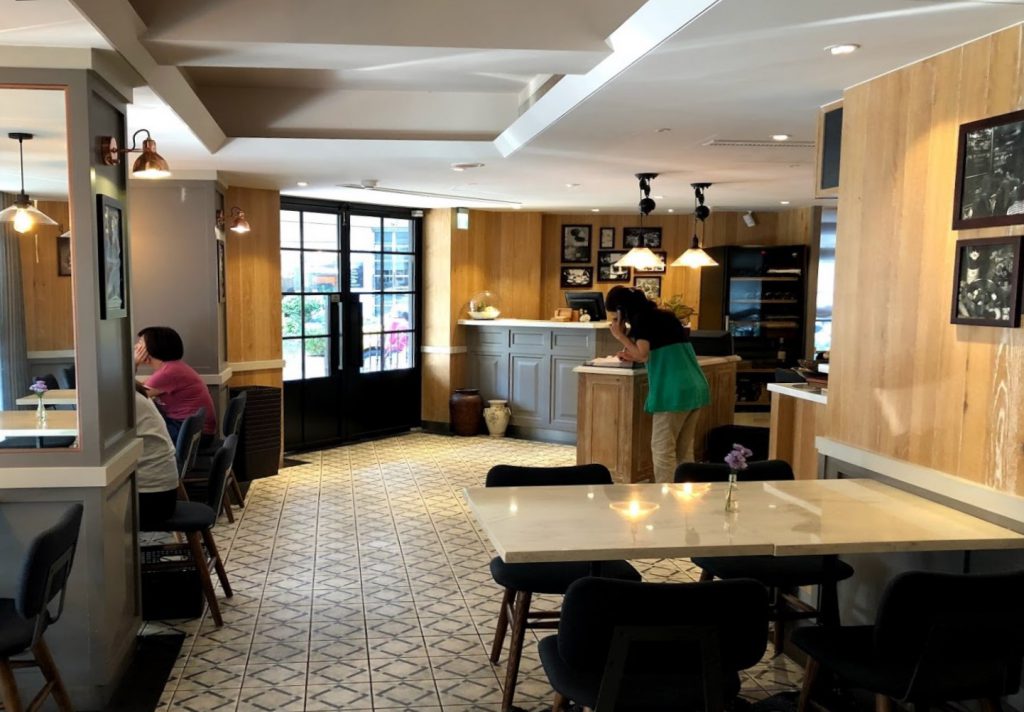 We normally wouldn't go for all three courses but with so many interesting starters, mains and desserts on the menu we chose something from each, albeit the dessert we shared.
The Soup of the Day was cream of mushroom, elegantly plated with garnishes and a drizzle of oil, served with toasted bread.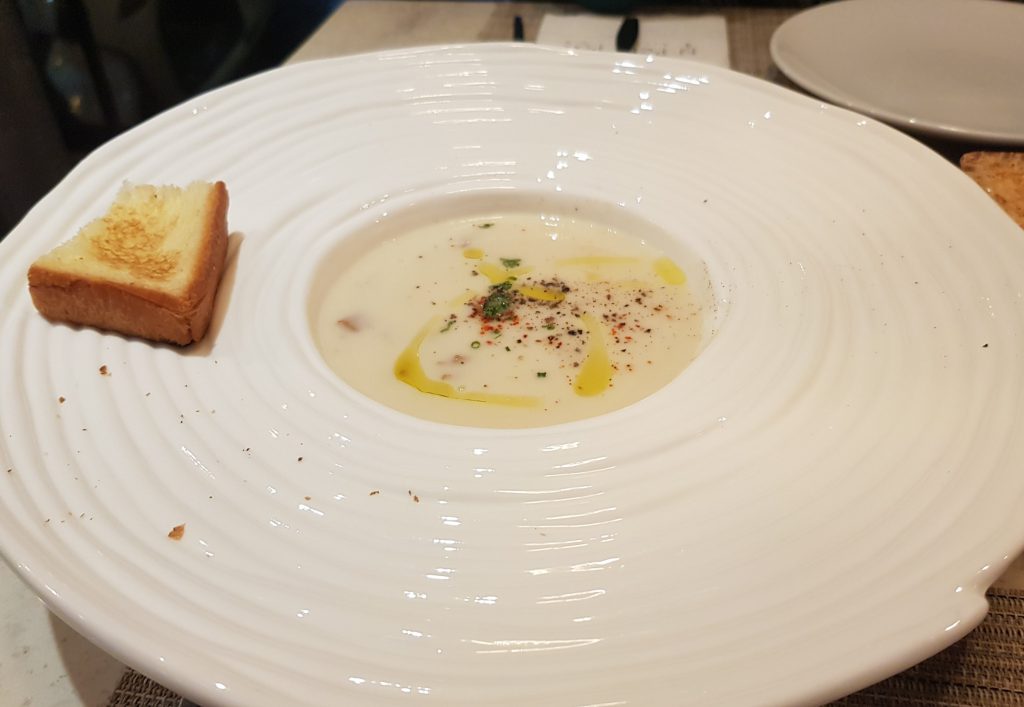 The other starter we chose was the Romaine & Frisee with Grilled Seafood. A fancy way of saying fish on a bed of lettuce basically. Fancy names deserve fancy food, and what came out far exceeded our expectations.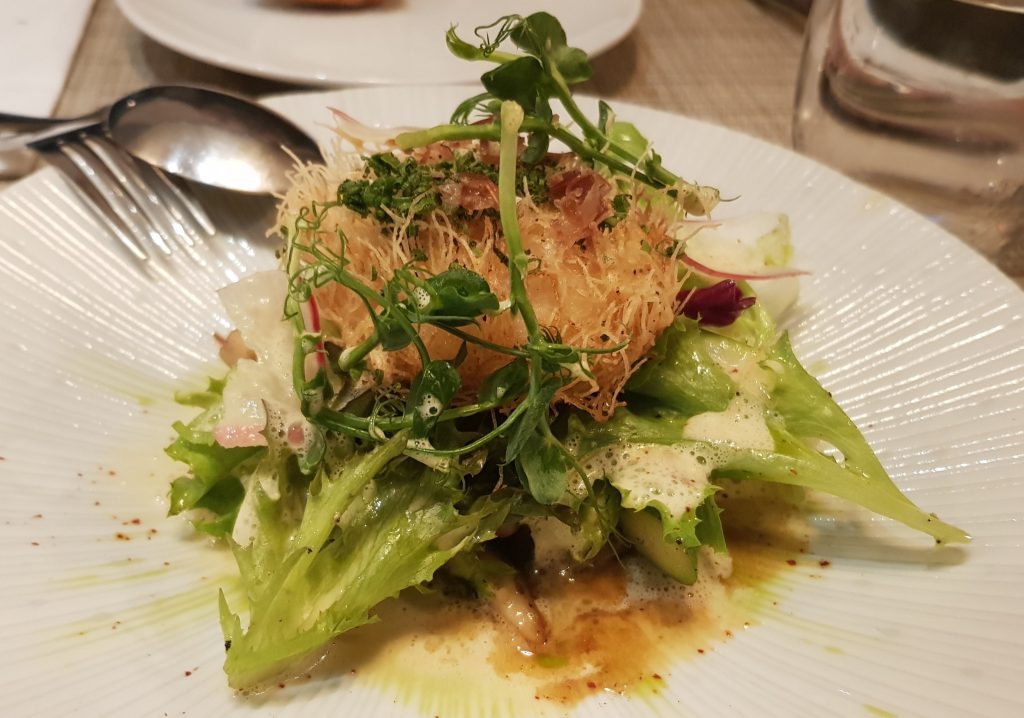 One of the best looking dishes we've tried anywhere. The crispy coating around the fish gave the dish the texture it needed and elevated it to a level rarely seen in French cuisine here.
For my main, I decided on the Roast Duck Breast, with seasonal vegetables and a turnip puree. Served with a duck jus with a port reduction.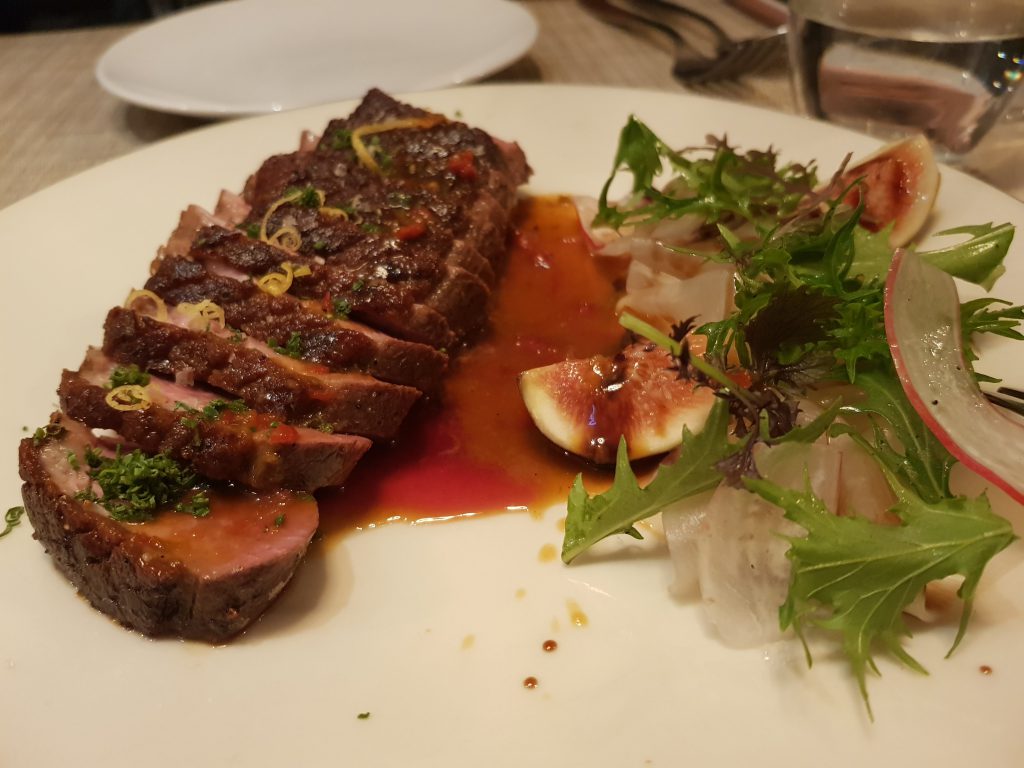 It was sweet and succulent, perfectly cooked meat rightly the star of the show, crispy skin but still tender in the centre.
We also tried the Seafood dish with the chef's secret sauce. They weren't giving too much away here but what came out was again stunning.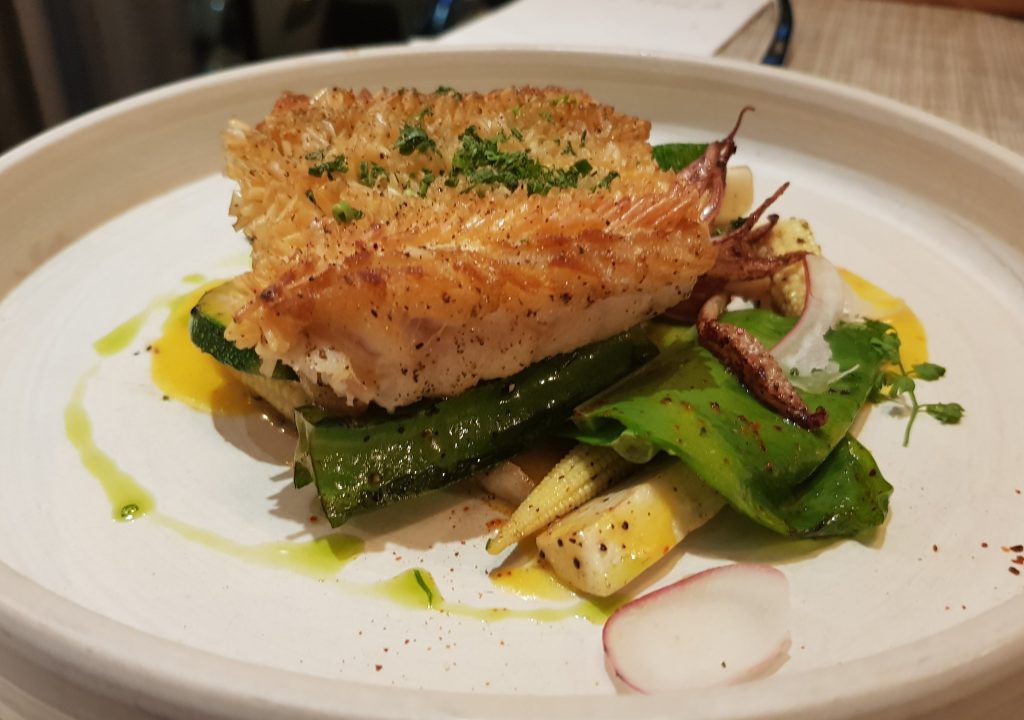 A beautifully cooked turbot that was perfectly moist, with a crispy skin and coating, a selection of crunchy seasonal vegetables served with an acidic sauce that suitably complemented the fish.
Finally onto the dessert. They have a large selection of homemade ice creams available with 7 flavours, but we opted for the Chef's Creation, another mysterious sounding dish.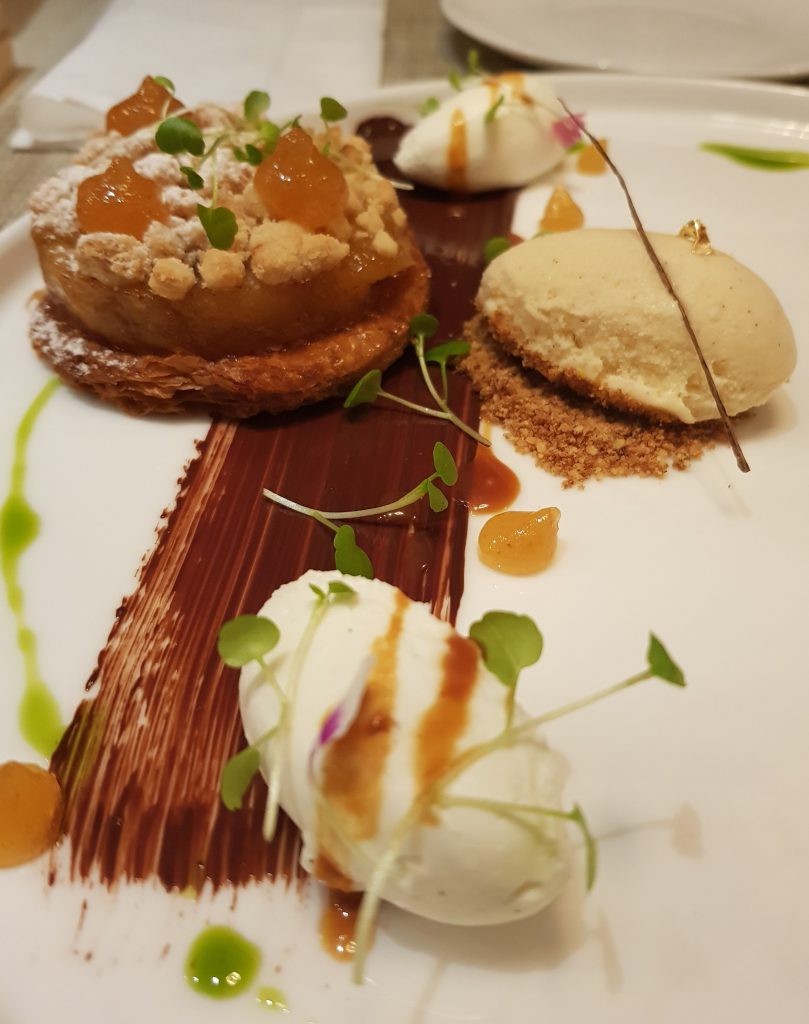 Another immaculately presented dish. A small tart, smatterings of orange and lime, quenelles of vanilla and toffee ice cream and crunchy biscuit. The souffles at Un Petit Pas Bistro also look extra special, and we'll be sure to give these a try next time.
A very authentic experience, easily the best French restaurant we've visited in Taipei. They also offer french delicacies such as frog's legs and foie gras which we were probably not brave enough to try this time.
Price-wise, dishes can be expensive here, with the most pricey dish we had (the duck) costing NT$620. They also have an extensive wine list that could also substantially increase you bill.
Un Petit Pas Bistro do have a really good lunch deal though, which includes 3 courses, drink and coffee for between NT$480 – NT$620 depending on what you have. A 10% service charge does also apply. We will see if this can match the quality of their evening dishes.
Un Petit Pas Bistro is a sublime restaurant serving beautifully presented and delectable plates of food.
Pros
Immaculately presented food
Tastes authentic
Cons
Corkage fee NT$300 per bottle
Price: $$$
Level of English: Good (English menu available)
Traveller Tips
Excellent lunch menu available at very competitive rates.
Un Petit Pas Bistro Location
Closest MRT: Zhongxiao Fuxing (blue/brown line – exit 5)
Located Nearby
If you have found the information on this page helpful, please take a minute to share this post by clicking one of the links below. Your support would be greatly appreciated :)