The Taiwan World Music Festival is an annual 3 day event held in October, showcasing some great eclectic music from around the world.
Located in Dajia Riverside Park which is in the northern part of Taipei and a fair walk from any MRT station. Fortunately, the organisers lay on plenty of free buses to and from Xingtian Temple MRT each day.
With two large stages and a tent, plus many other activities and plenty of food and gift stands, there's easily enough going on to keep you entertained.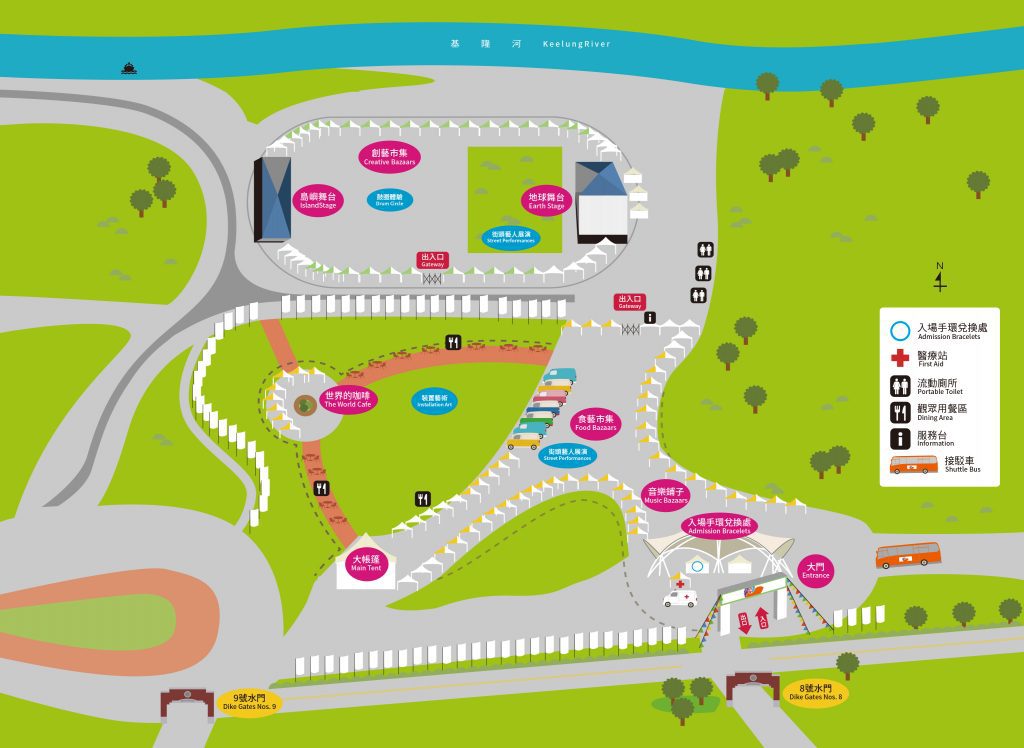 Both stages are large and have great sound systems. The Island Stage is the secondary stage.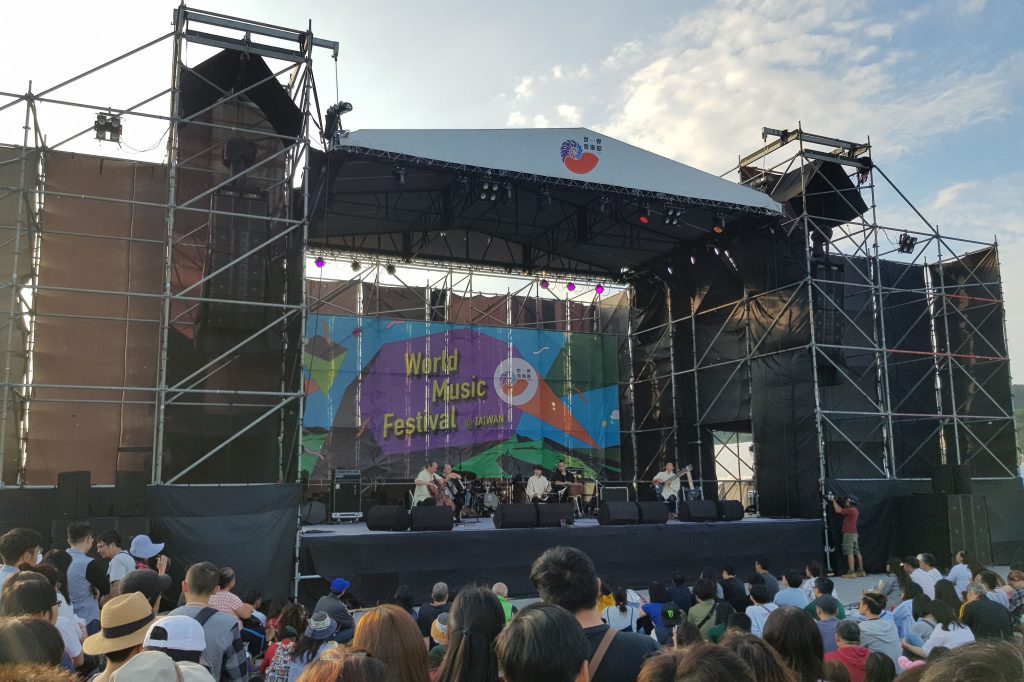 The main stage is also equipped with a great lighting rig and some large screens.
The music tent is where they'll invite guests, including some of the performers to explain their music style and influences, and give you tasters of their music.
Music styles range from jazz, hip-hop and folk, to the more unconventional style mashups of middle-eastern sounds and techno.
Every continent is represented, with Mexican, Eastern European, Mongolian and Canadian musicians to name a few. Taiwan is well represented too, with more traditional aboriginal bands and contemporary performers and DJs.
TradAttack, probably the most famous and popular band in Estonia performed here in 2019. Fusing traditional Estonian folk music with modern rocks styles, their energy and music was infectious.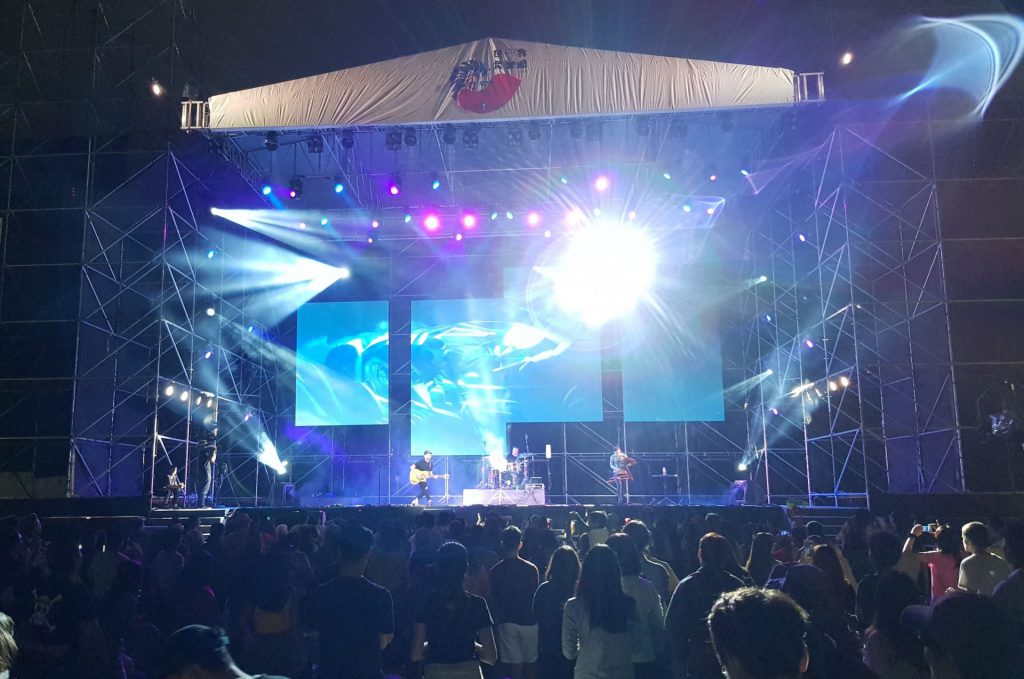 The Taiwan World Music Festival also has international flavours when it comes to the food, and lots of vegan and local options.
Spanish, Mexican, Indian and many other cuisines are well represented, and most are delicious. They do tend to sell out in the evening however, so make sure you grab your grub early!
It's not so easy finding alcohol here however. There are a couple of places that sell drinks, but again, these tend to sell out early. Message to Redpoint: "Get yourselves up here for the 2020 festival!"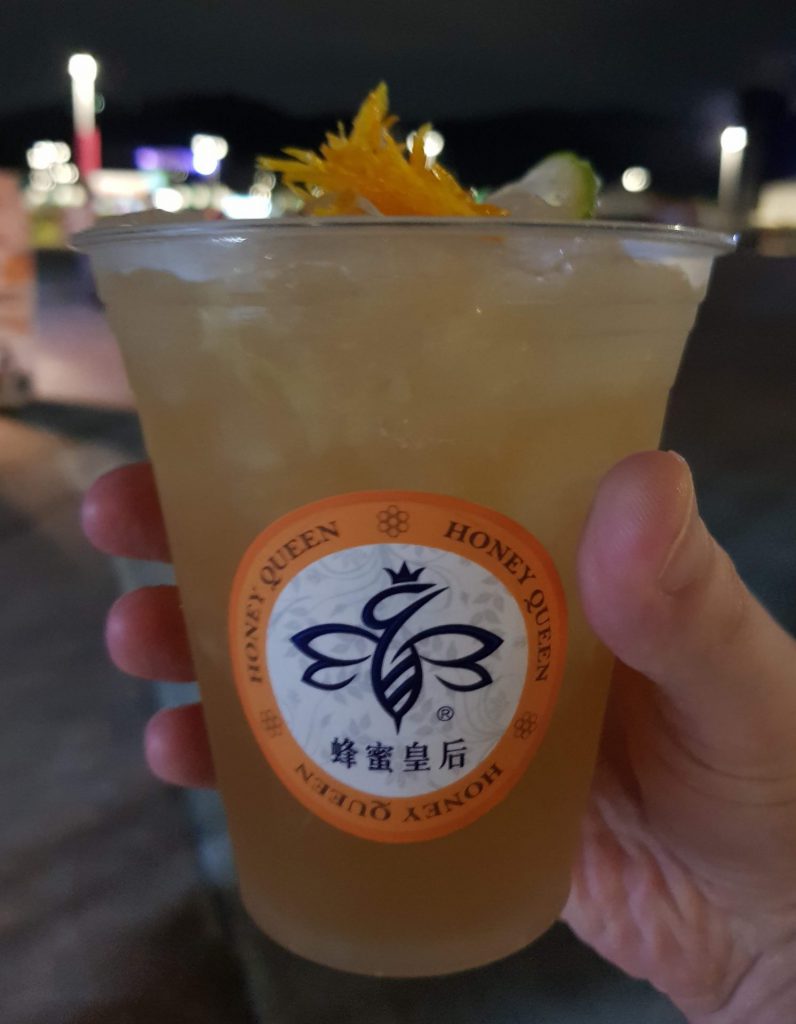 Craft stalls and many others selling music related items can also be found here.
Street performers will come to perform throughout the daytime.
For the 2019 festival, they invited Osadia from Barcelona to create some wacky hairstyles on willing victims. Quite a sight seeing dozens of folk walking around with crazy creations on their heads.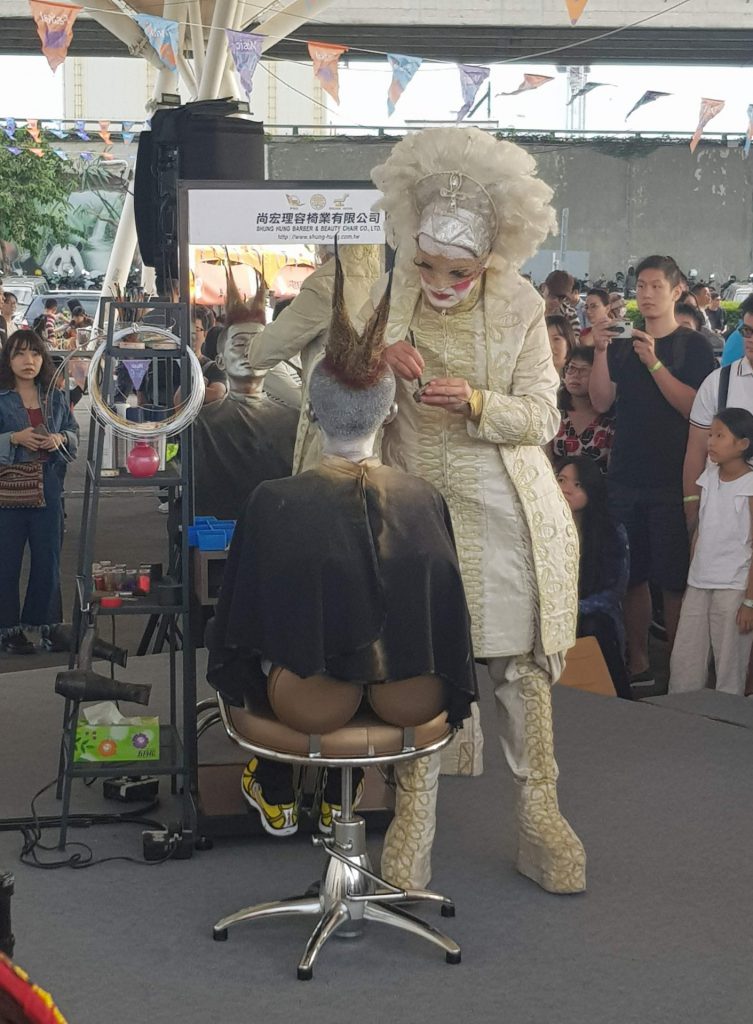 One of my favourite activities at the Taiwan World Music Festival is the Drum Circle. Twice a day they gather people to form a circle and give everyone a percussive instrument, be it a drum, tambourine or cowbell.
Even if you can't hold a beat to save your life, it's a great blast. The pro drummers will guide everyone to create rhythmical sounds – and it works a charm.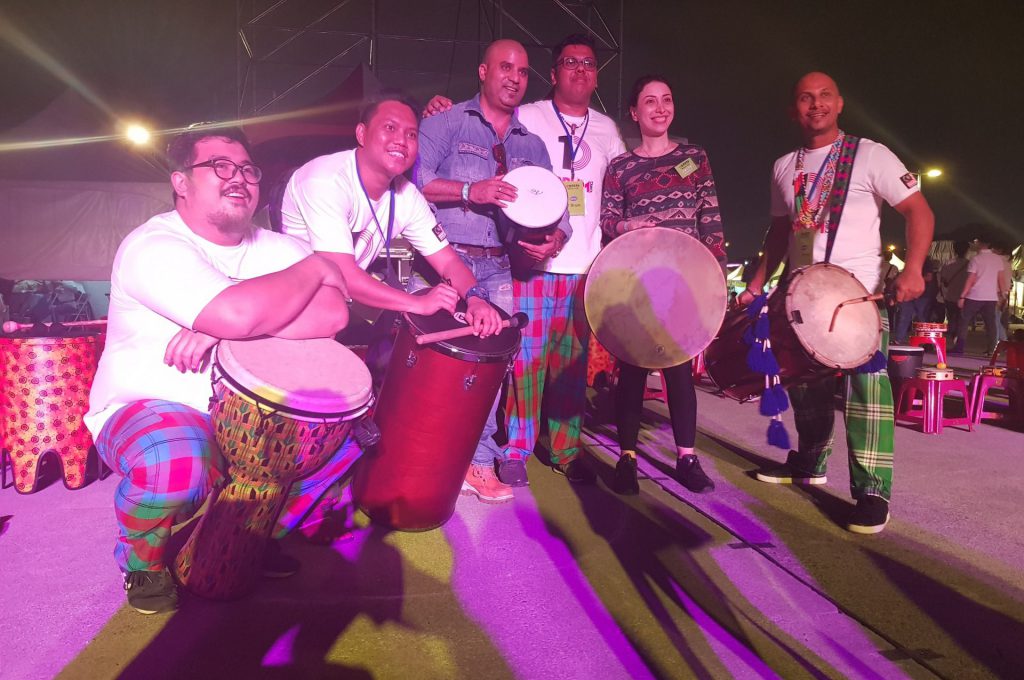 Tickets are cheaper if purchased before you go. Single day tickets and 3 day tickets are both available, with Friday being cheaper (due to it starting later).
With enough music variety from some great bands from around the world, the Taiwan World Music Festival is one of the best festivals in Taiwan.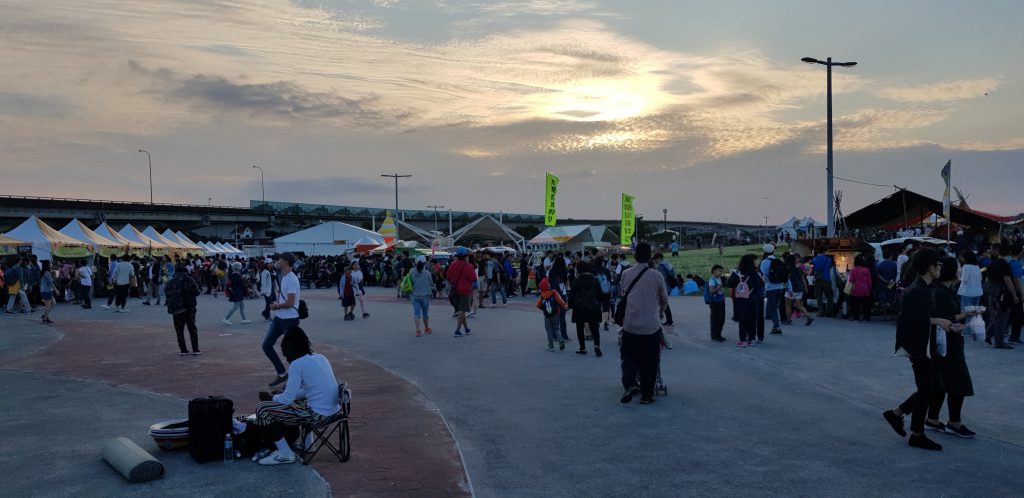 Pros
A great assortment of music
Lots of food stalls
Cons
Not many alcoholic beverages
Queue for the bus back can be long
Dates
18th – 20th October 2019
13:00 to 22:00
Prices
Pre-purchase Tickets (until 19th Oct 2019)
Friday Ticket: NT$400
Single Day Ticket: (Saturday and Sunday): NT$640
Three Day Ticket: NT$1470
Tickets can be purchased from machines at convenience stores. However these are not in English so it's easier to purchase from here.
On Site Tickets
Friday Ticket: NT$500
Single Day Ticket (Saturday and Sunday): NT$800
Traveller Tips
Take a blanket to sit on, and take some alcohol!
Tickets are cheaper if you get them before you arrive.
2019 Line-Up found here.
Location
Free buses from Xingtian Temple MRT and back.
If you have found the information on this page helpful, please take a minute to share this post by clicking one of the links below. Your support would be greatly appreciated :)