Having been to a few Vietnamese restaurants in Taipei, we've yet to experience one that really wowed us with it's food – until now. Wu Ding Yue Feng did just that.
Located about a 5 minute walk north of the City Hall MRT station, it's a very popular restaurant with ample seating available that quickly gets filled up.
Their menu comprises of the usual dishes you'll find in Vietnamese cuisine, with Pho and noodles featuring heavily, plus of course spring rolls. They also serve dishes that seemed to cater for Chinese tastes, with chicken curries and pork steaks on a bed of rice.
Being our first time here, we both opted for Phos. You can choose the type of the noodles you require for each – from rice noodles to udon. I opted for the medium sized noodles in the pork and shrimp pho.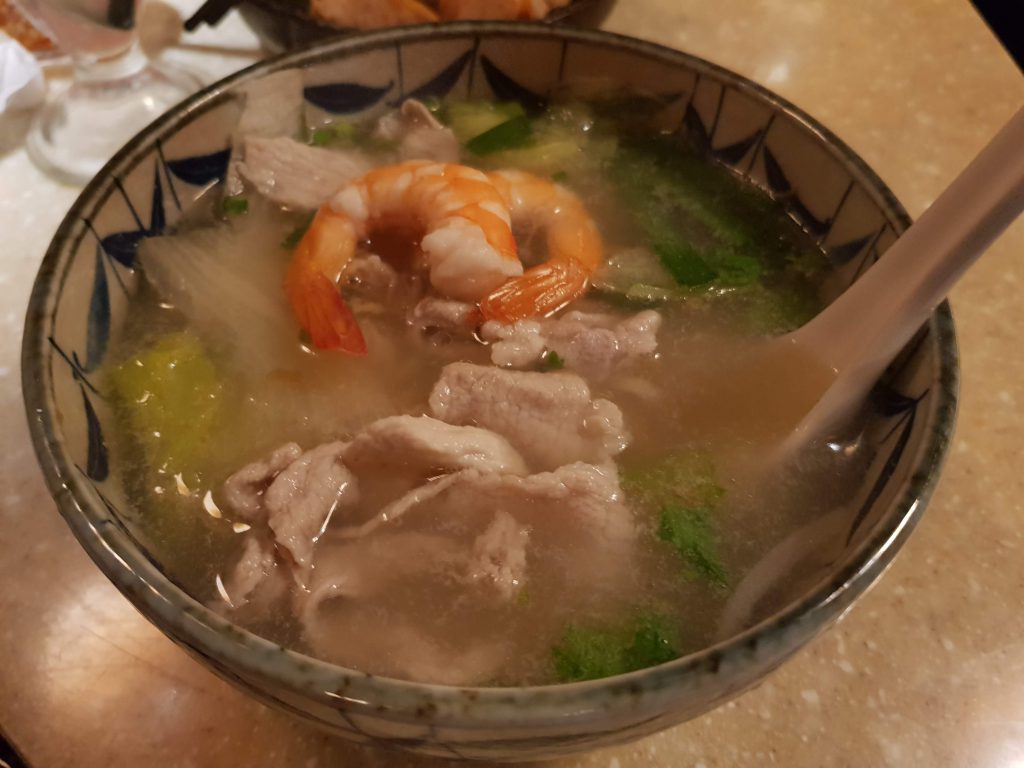 The meat and fish were cooked perfectly, the shrimp very fresh although I would have perhaps preferred more that the two I got. The soup was fresh and fragrant and the noodles were exactly to my liking.
We also tried the seafood pho, with squid, shrimp and fish, this time with rice noodles. The broth was superb, with a nice kick to it. We could have happily just had a bowl of this, but with the fresh seafood soaking it up too, this was one to savour.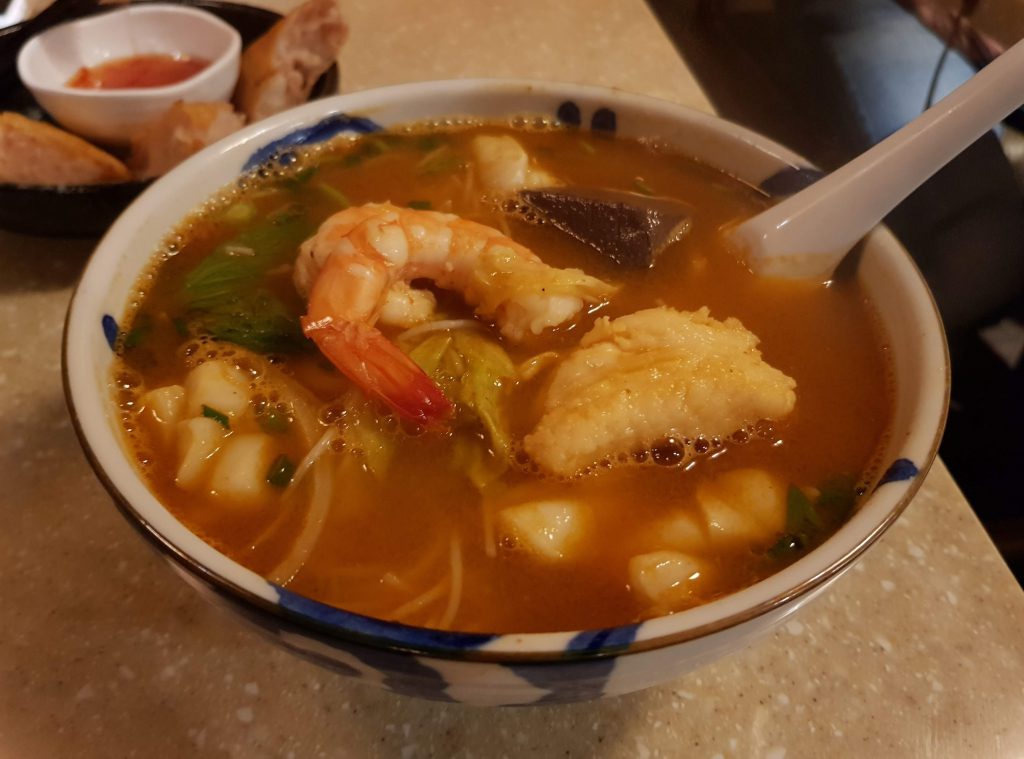 The Phos were easily enough to satisfy ones hunger. If we had know this beforehand, we probably wouldn't have ordered the accompaniments too.
The plate of water spinach, which is probably more of a Taiwanese dish.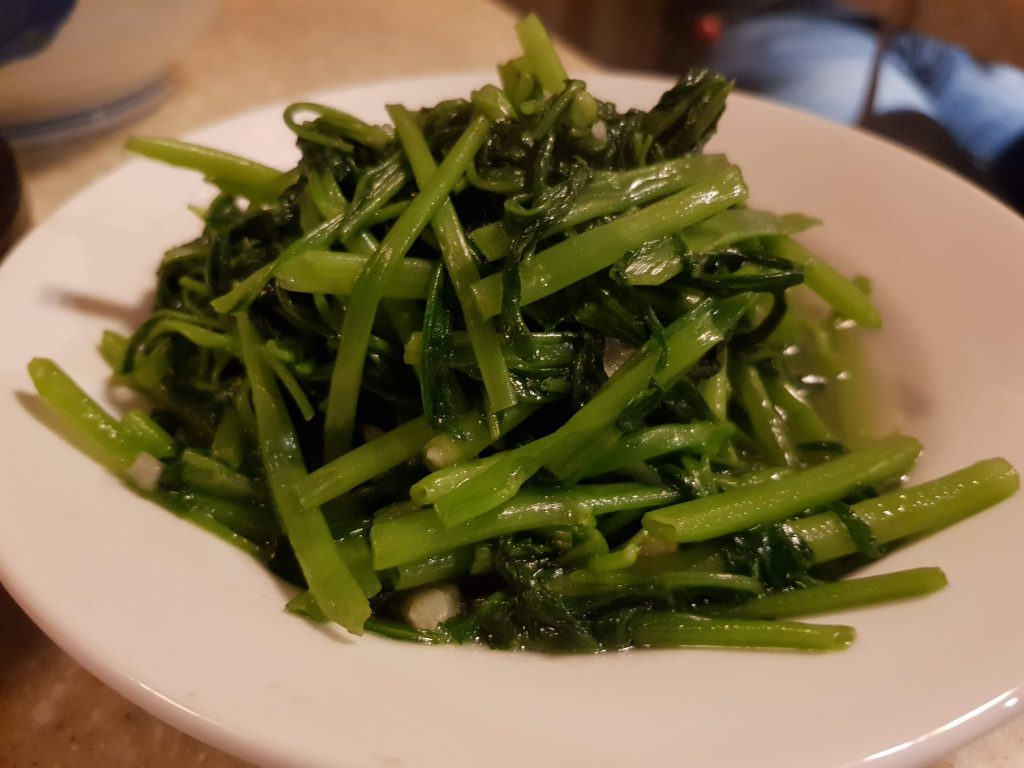 We saw shrimp cake on the menu, although it would have been too much for two to share. However, they will let you purchase a half portion – which was just as well.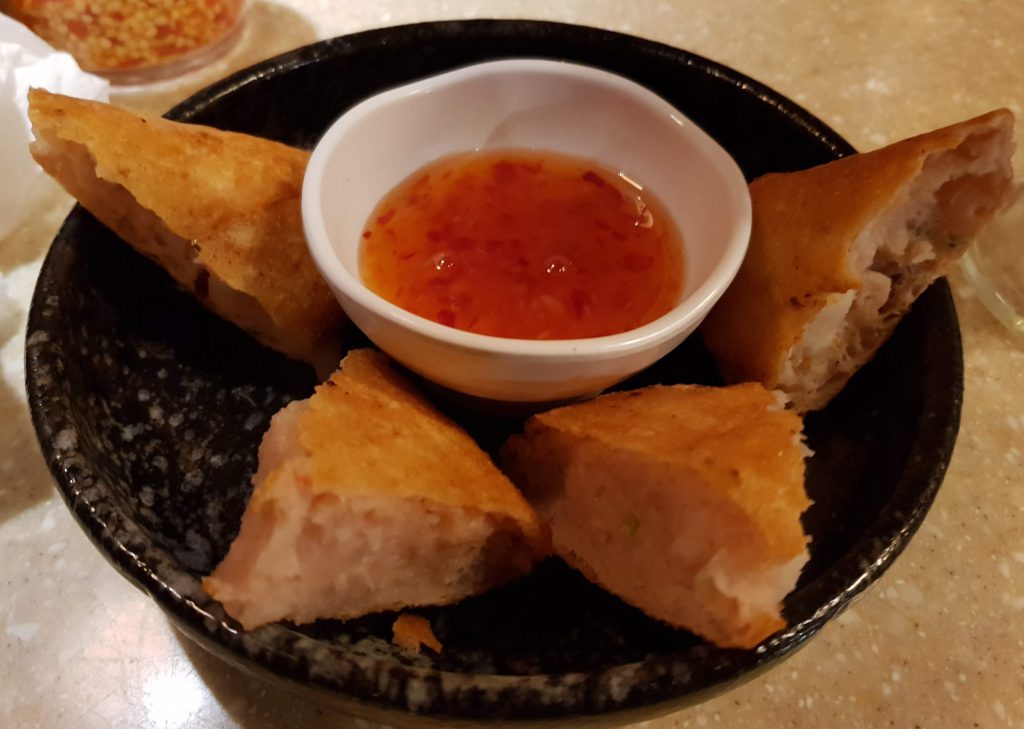 Definitely one of the best we've had in Taipei!
All in all, it was a great meal and we will certainly be making this a regular haunting spot. The cost of everything was well under NT$500 which was great value considering the quality.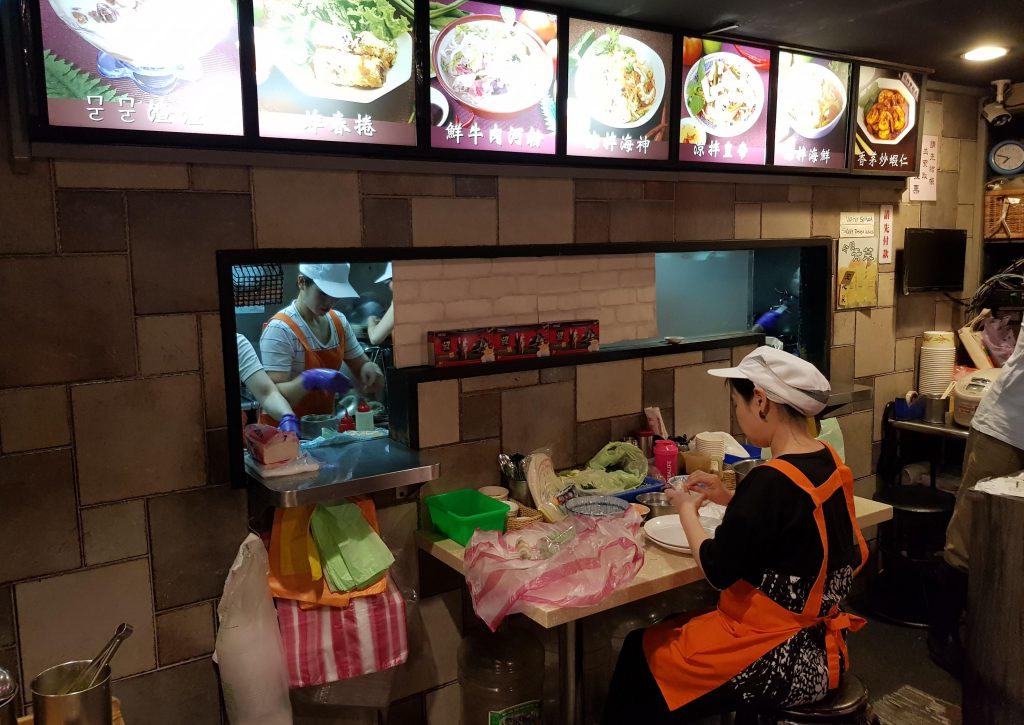 Pros
The best Vietnamese restaurant we've been to in Taipei
Cons
No English menu available
Price: $$
Level of English: Low (No English on menu)
Traveller Tips
You are allowed to take in drinks from the outside.
Wu Ding Yue Feng Location
Closest MRT: City Hall Station (blue line – exit 4)
Located Nearby