Yu Poke is a small Hawaiian restaurant located within the Gongguan Night Market. If you're tired of the abundance of fried food found in night markets and want to opt for something altogether fresher and healthier, then Yu Poke is worth a visit.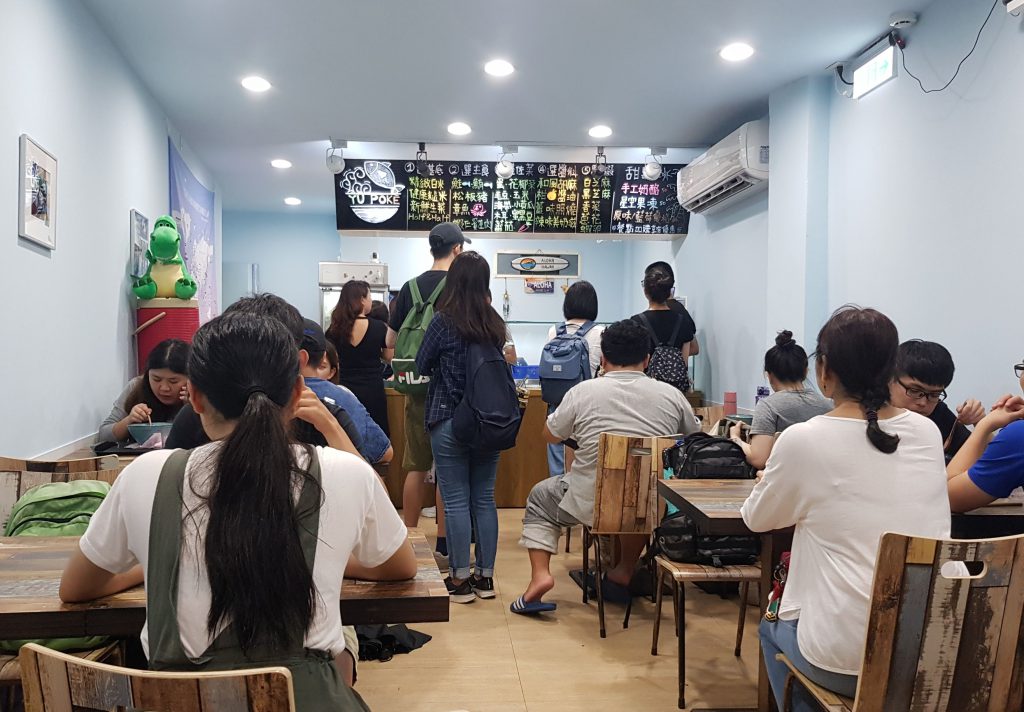 For those not familiar with poke dishes, they're bowls of rice and vegetables usually topped off with raw fish and a sauce. Here, you get to customise your bowl with the following options:
1 Fish/Meat

Chicken / Octopus / Shrimp / Salmon / Tuna

1 Base

White Rice / Brown Rice / Salad / Half & half

4 Mixes

Egg / Mushrooms / Corn / Cucumber / Broccoli / Edamame / Black Beans / Tomato / Carrot / Seaweed

1 Sauce

Sesame / Ponzu / Teriyaki / Sriracha Spicy Mayo

1 Topping

Coriander / Spring Onion / Black or White Sesame / Masago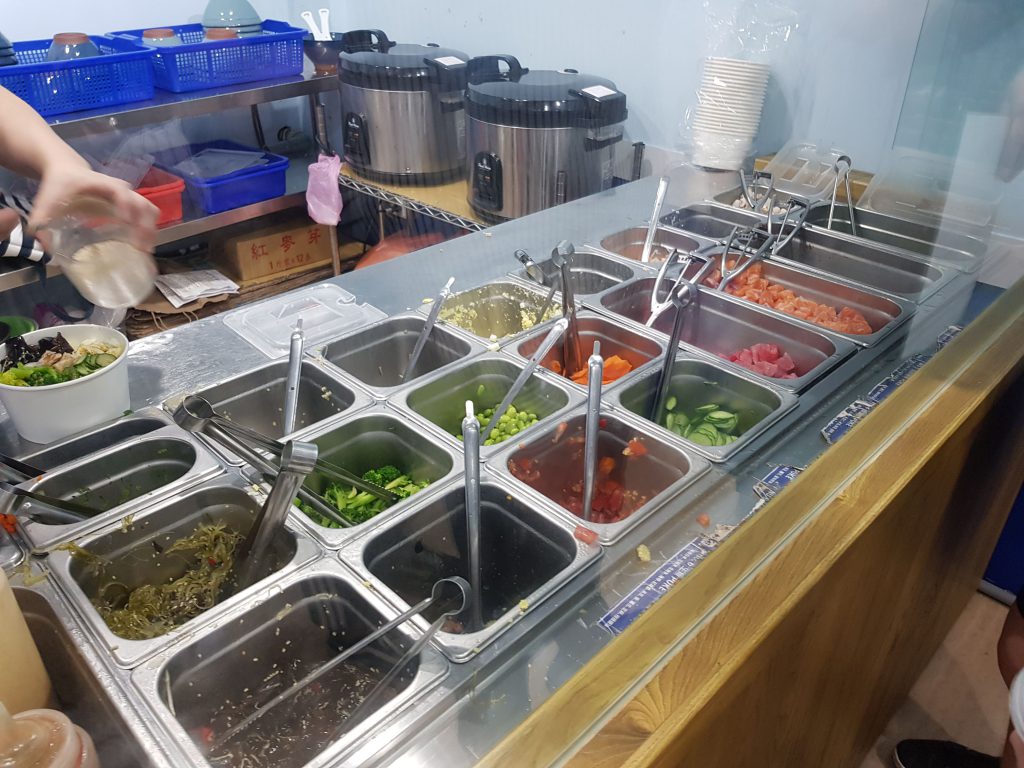 You can add further mixes for an additional NT$15
The final bowls are some of the freshest and tastiest dishes we've tried in Taipei, and cost only NT$160.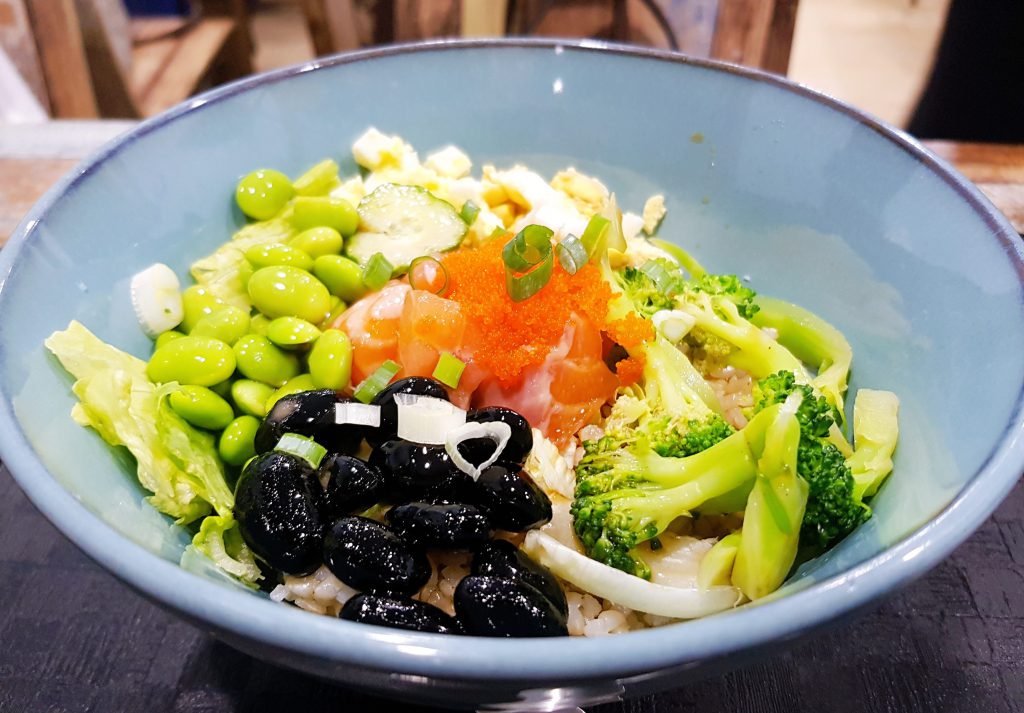 You'll need to mix them well before devouring, as the sauces are placed at the bottom of the bowl. If you're not keen on raw fish, they have cooked chicken as an option too.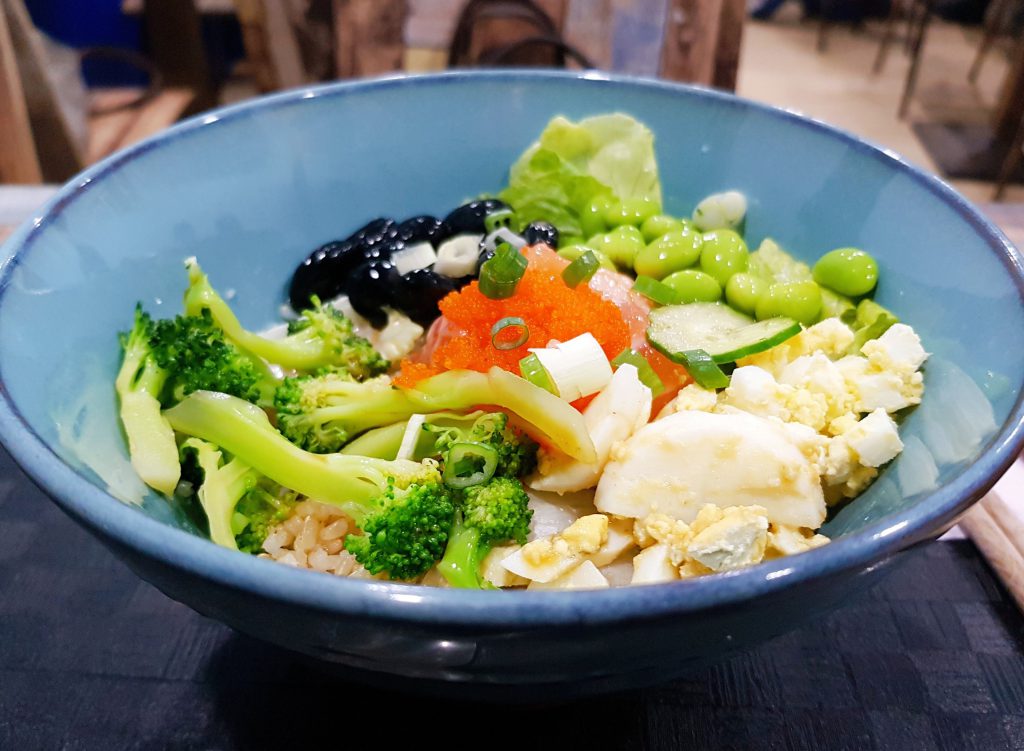 You can upgrade to add a drink or a small dessert similar to a panna cotta.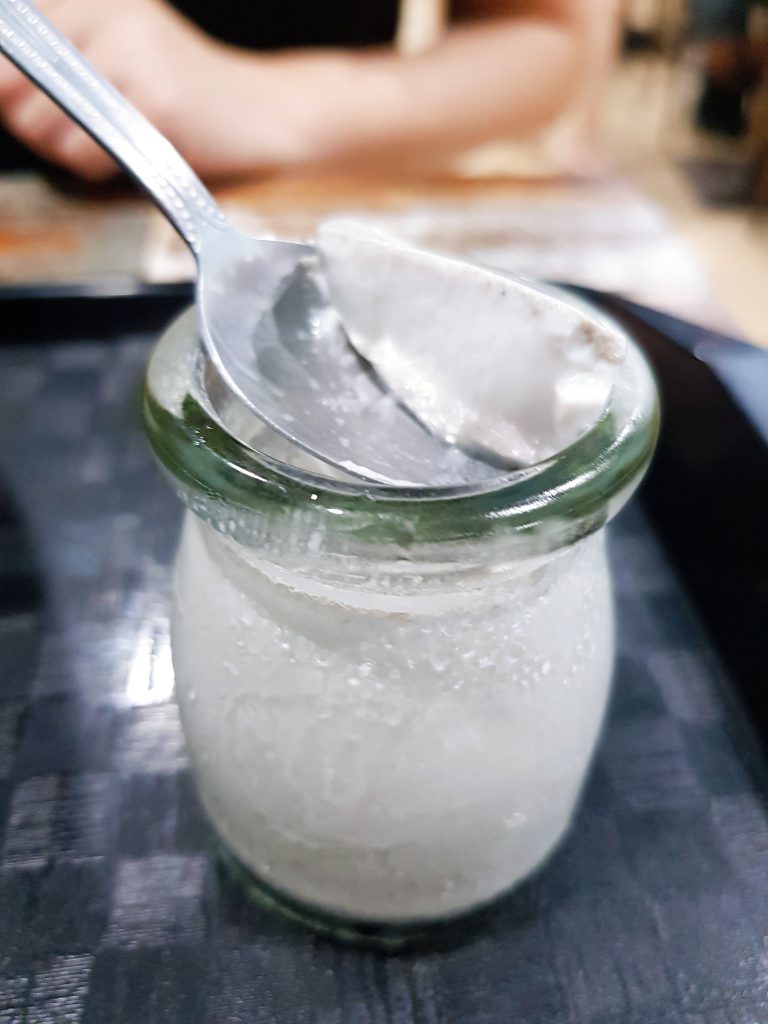 If you come here during peak hours, the queue often extends outside of the restaurant, and the lack of seating means you will need to wait a while but it's definitely worth the wait.
Yu Poke is a fantastic fresh alternative to the abundance of fried food found in the nearby night market. Thoroughly recommended!
Yu Poke Menu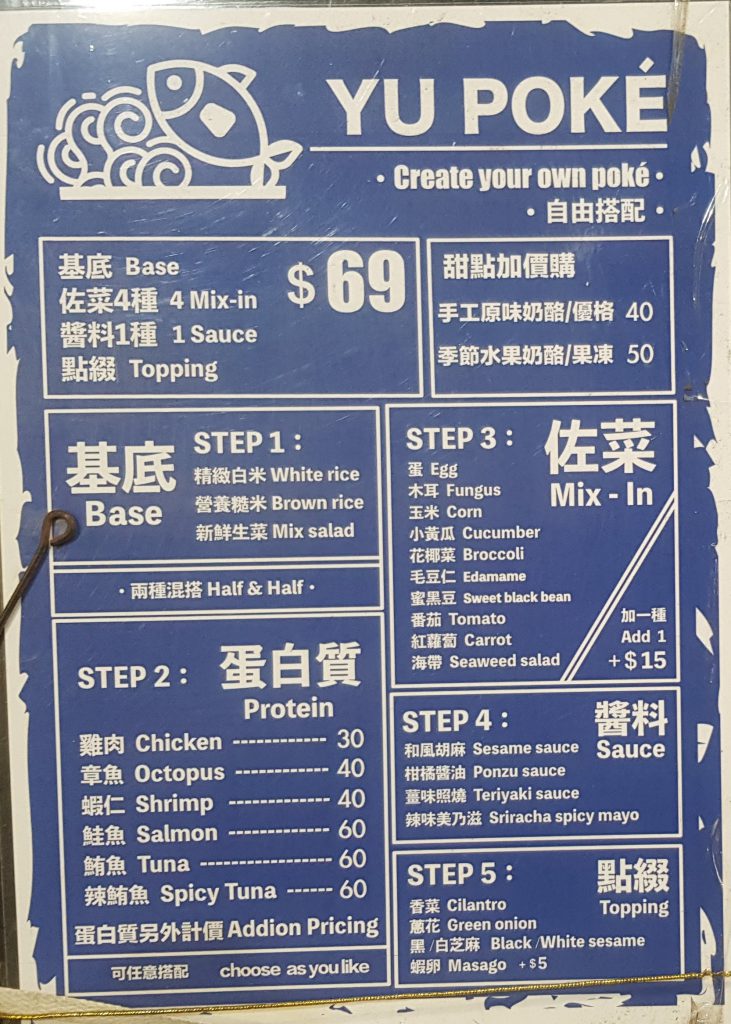 Pros
Very fresh and tasty bowls
Price: $$
Level of English: Good (English on menu)
Traveller Tips
Avoid peak dinner hours
Yu Poke Location
Closest MRT: Gongguan Station (green line – exit 1)
Located Nearby
If you have found the information on this page helpful, please take a minute to share this post by clicking one of the links below. Your support would be greatly appreciated :)