Jie Genge is a very cozy and homely brunch place located near Da-an MRT.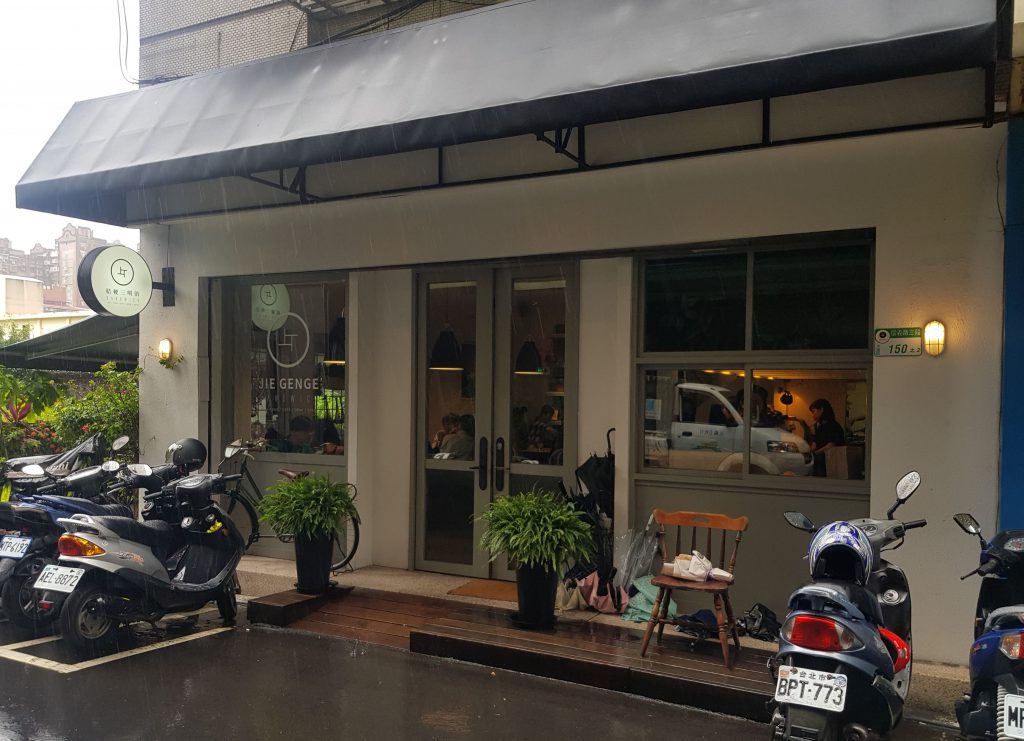 With a well thought out interior, it's a inviting brunch spot with a nice ambience and delicious plates of food to match.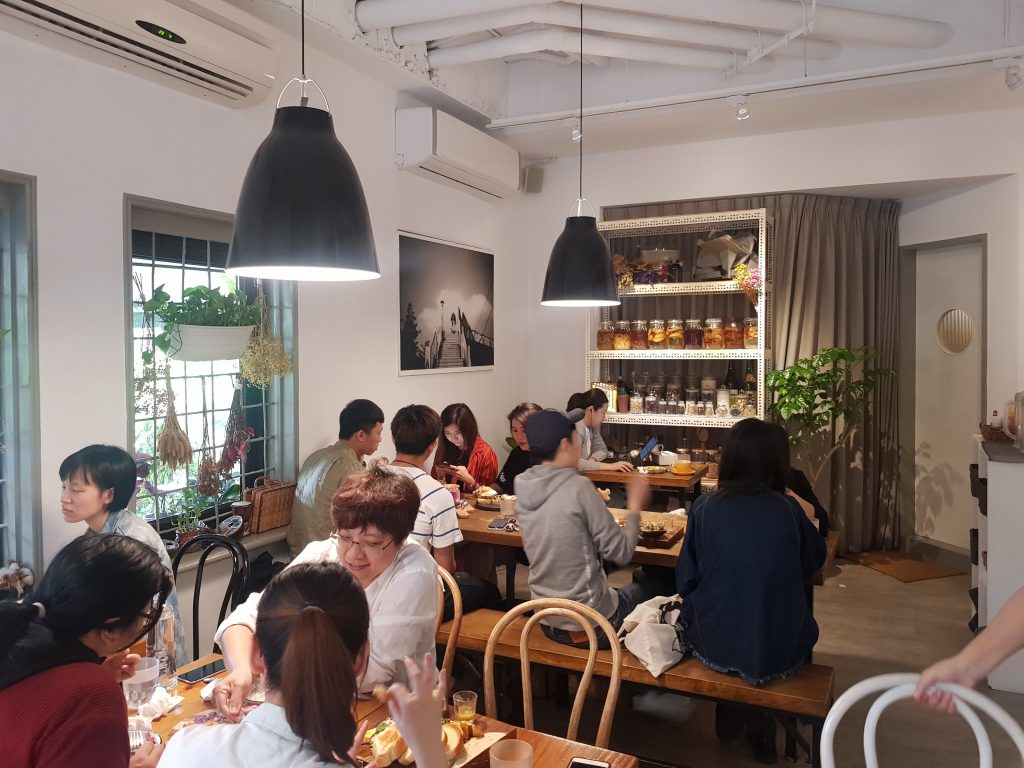 It offers some of the most original brunches in Taipei and with only 12 items on their menu, it focuses on quality rather than quantity. These dished are subdivided into three categories on their menu:
The sandwiches are not your run-of-the-mill kind. With exotic ingredients such as fried catfish and sauteed kimchi. We chose the Pork Tenderloin, Bacon and Spring Onion Cream Cheese, which was topped off with a perfectly cooked fried egg.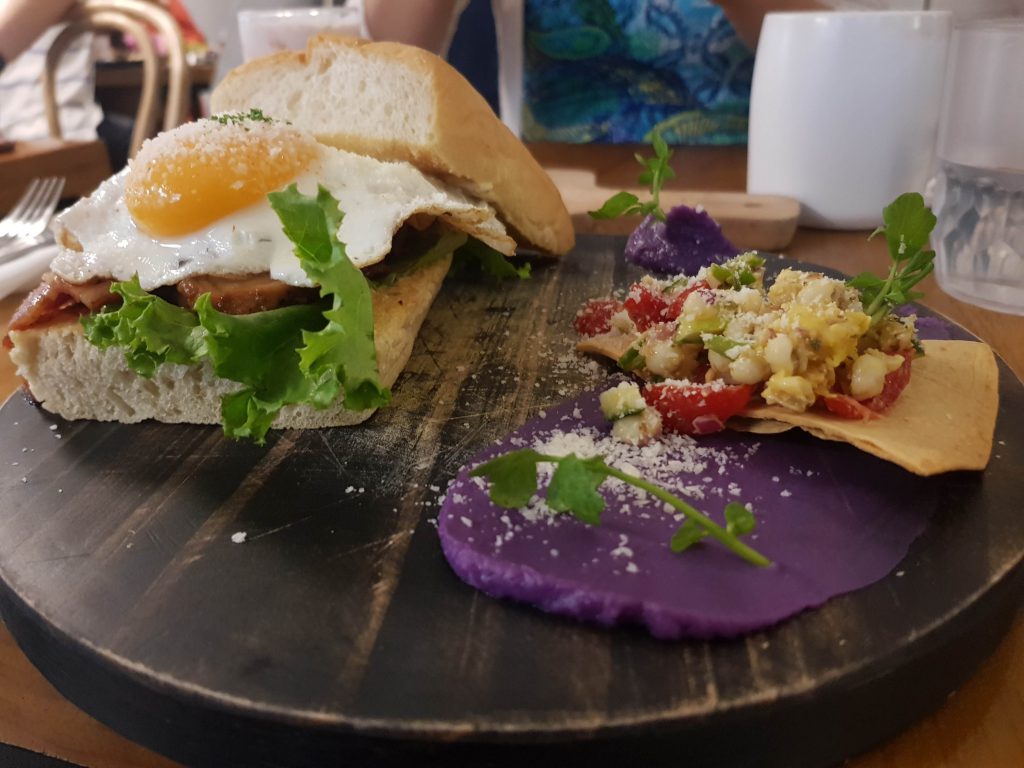 With the addition of the garnishes, the presentation spot on and the sandwich itself was akin to a posh bacon and egg sandwich – divine.
The brunch plates are equally as exotic. Beef Cheek with Curry Sauce and Duck Breast with Fig Blueberry Jam, Stewed Vegetables, Egg and Bread. This is the one we chose, with the duck laid out on a bed of scambled egg and perfectly toasted bread.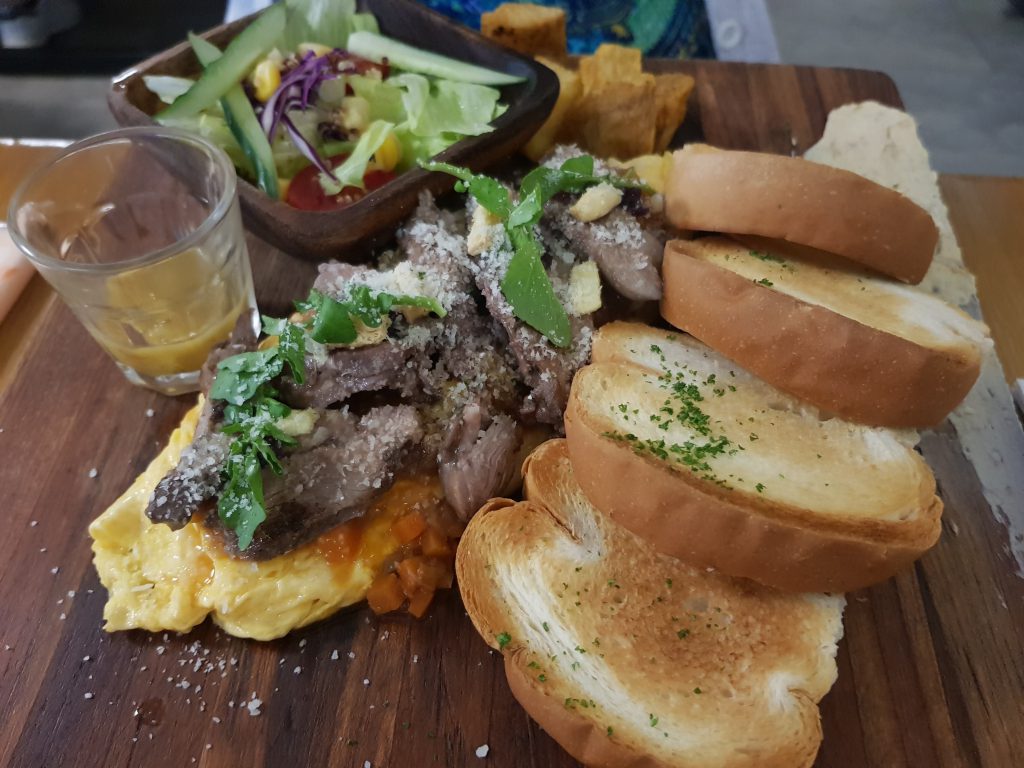 Both dishes are picture perfect, finished with finesse with various nibbles and purees.
We have yet to try the risottos at Jie Genge. These too come with an egg, this time poached at exactly 62.5°.
Aside from the usual teas and coffees, their drink choice is just as creative. Hot wine, ginger vinegar and vanilla milkshakes, but it's the smoothies you should definitely give a go. Coming in pairs, and topped off with bits of granola and fruit, although they're probably closer to yogurts, as you'll need a spoon to consume them.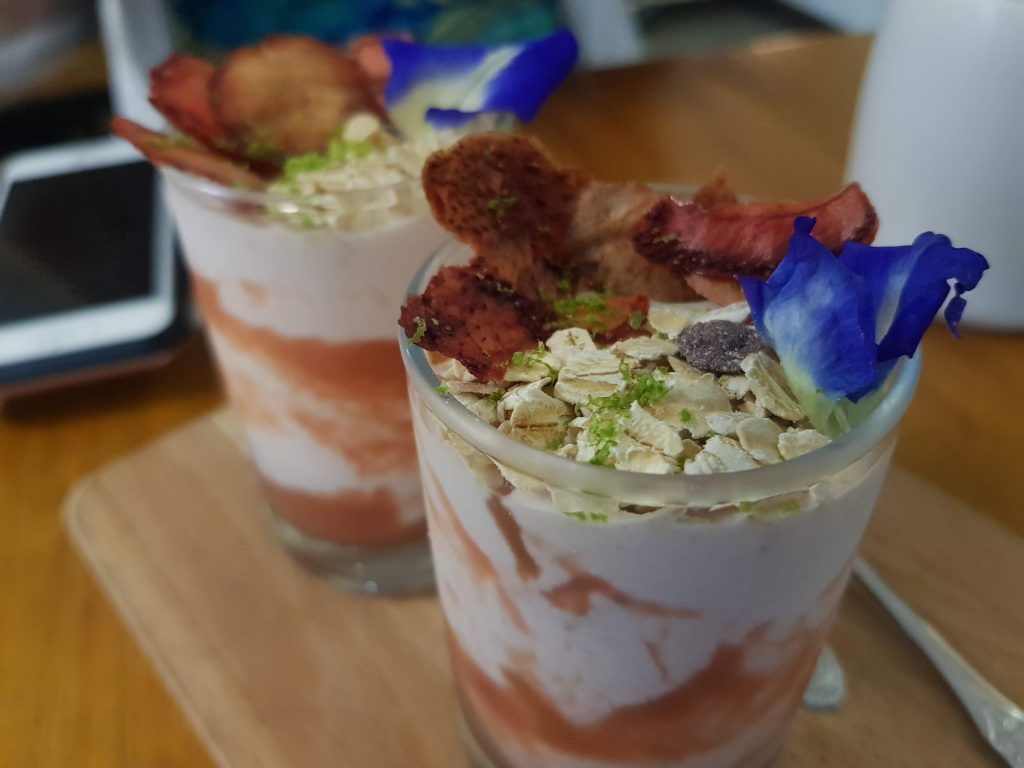 Jie Genge is very popular with the locals and you should probably ring ahead to be guaranteed a seat. It is more expensive than most brunch places but it's certainly worth the extra cost.
Pros
Very original dishes
Interior nicely decorated
Cons
Expensive
Busy, especially during weekends
Price: $$$
Level of English: OK (English on menu)
Traveller Tips
Book ahead to avoid disappointment.
Check out the following post for other great brunch places:
The Hippest Brunches in Taipei
Location
Closest MRT: Daan Station (red line – exit 3)
Located Nearby
If you have found the information on this page helpful, please take a minute to share this post by clicking one of the links below. Your support would be greatly appreciated :)