As night markets go, Tonghua Night Market certainly isn't the biggest but its still got a very wide selection of food and stalls.
Known as Linjiang Street Night Market to the locals, it's the most south-easterly night market in Taipei, although it's easily accessible via the MRT and not too far from Taipei 101. Most locals rate this as their favourite night market in Taipei because it still offers a good variety of quality food.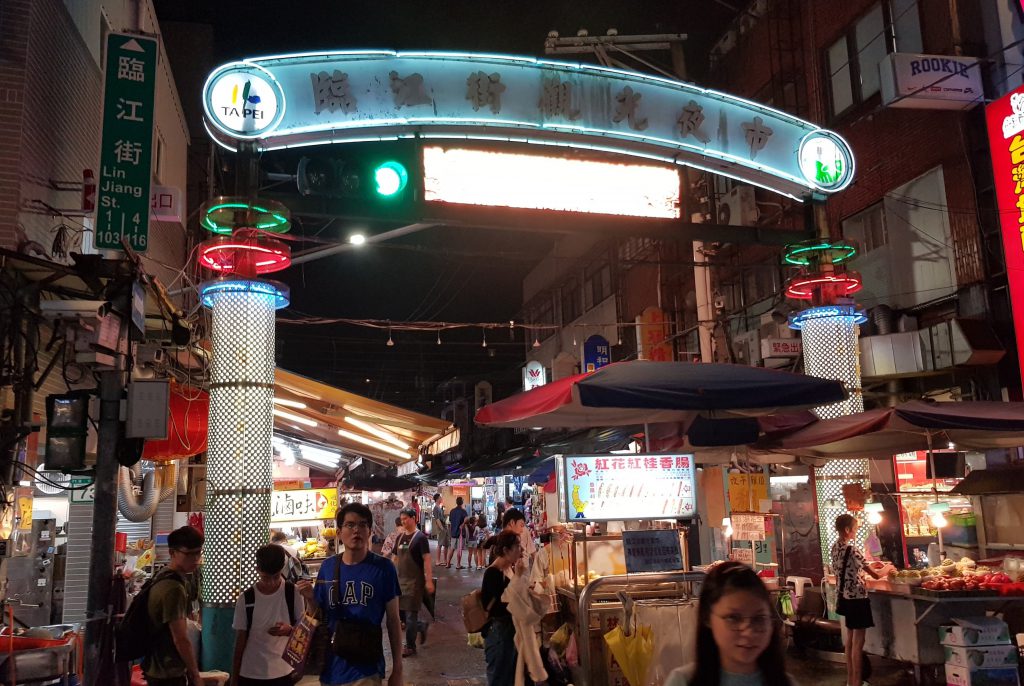 Tonghua Night Market also has five food stalls that are recommended by the Michelin Guide (listed below).
With one long road containing most of the stalls, it has a cross-roads in the middle with some small restaurants. If you come during a week night, you'll find it far less crowded than Shilin Night Market, and you will generally find items much cheaper than Shilin.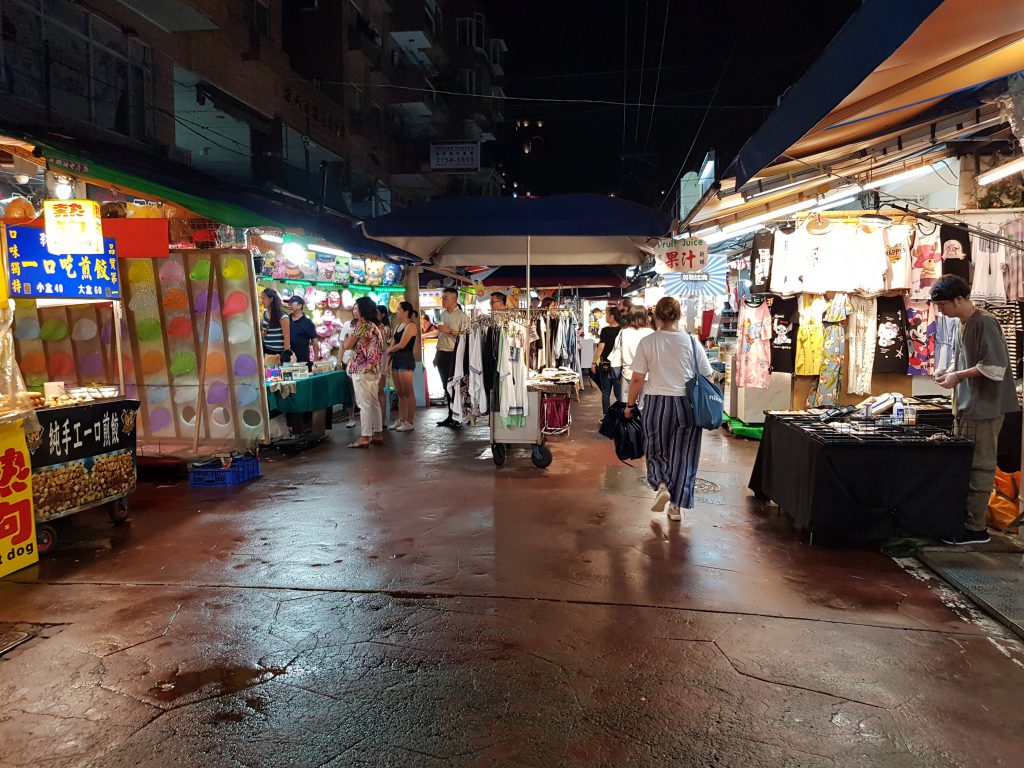 Boasting a large variety of local food stalls and restaurants, there's everything you would expect from a night market.
Shops selling clothes, trainers, jewellery and even some artwork.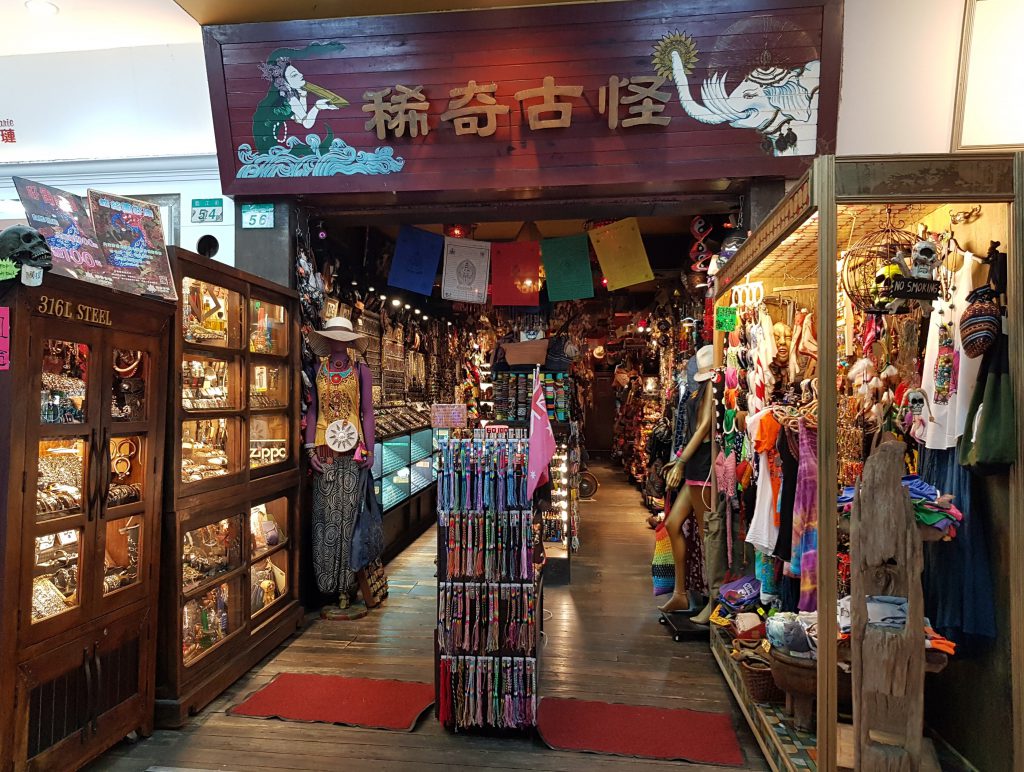 There are 5 food stands recommended by the Michelin Guide. Four of these are recognised in the Bib Gourmand category, a special award for high quality yet cheap dishes.
| | | |
| --- | --- | --- |
| | Name | Description |
| Bib | Liang Chi Lu Wei | Dishes include braised cow stomach, duck wings, seaweed, and dried tofu |
| Bib | Lo Chi Hsiao Chao | Stir-fried dishes including fried lamb, beef, and clams |
| Bib | Tien Hsiang Stinky Tofu | Fried and very pungent tofu |
| Bib | Yu Pin Yuan Iced and Hot Tangyuan | Hot and sweet glutinous rice dumplings served on shaved ice |
| | Golden Fried Chicken | Tempura chicken fried to order |
Colours match those on the map below
Alternatively, if you're just looking for snacks, there are loads of stands selling just that. The deep fried quail eggs for instance, with 6 to a stick, just cover them with a sauce to your liking and devour.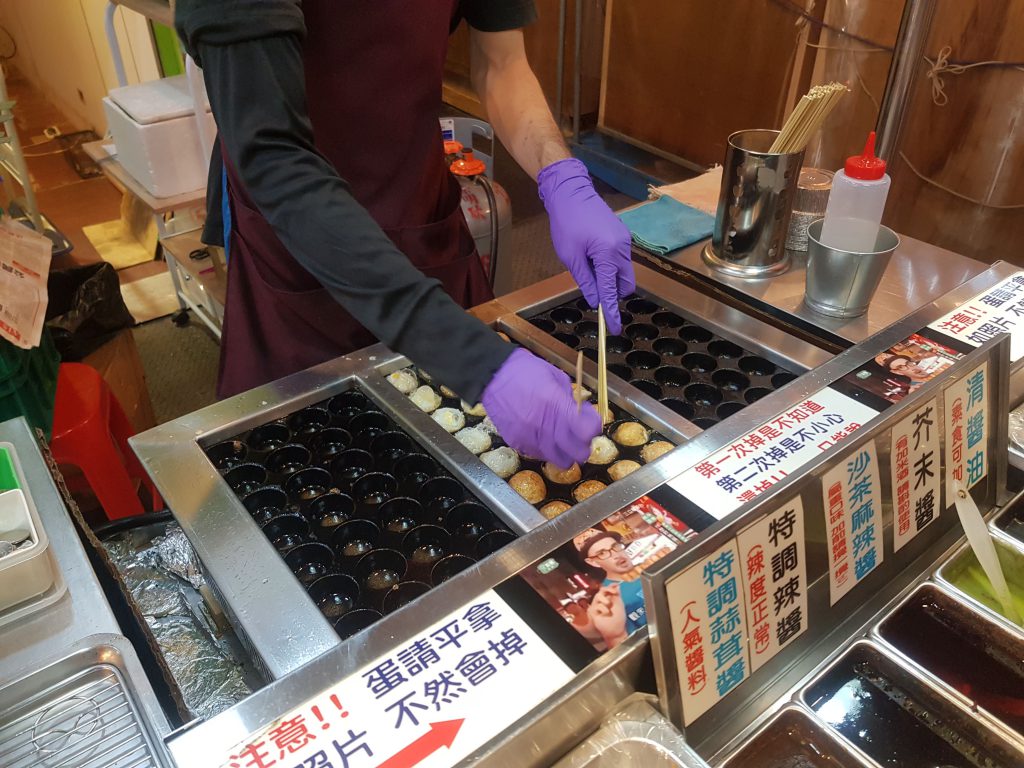 The edamame beans, coated in spices and oils will get your fingers very messy and are probably best eaten elsewhere.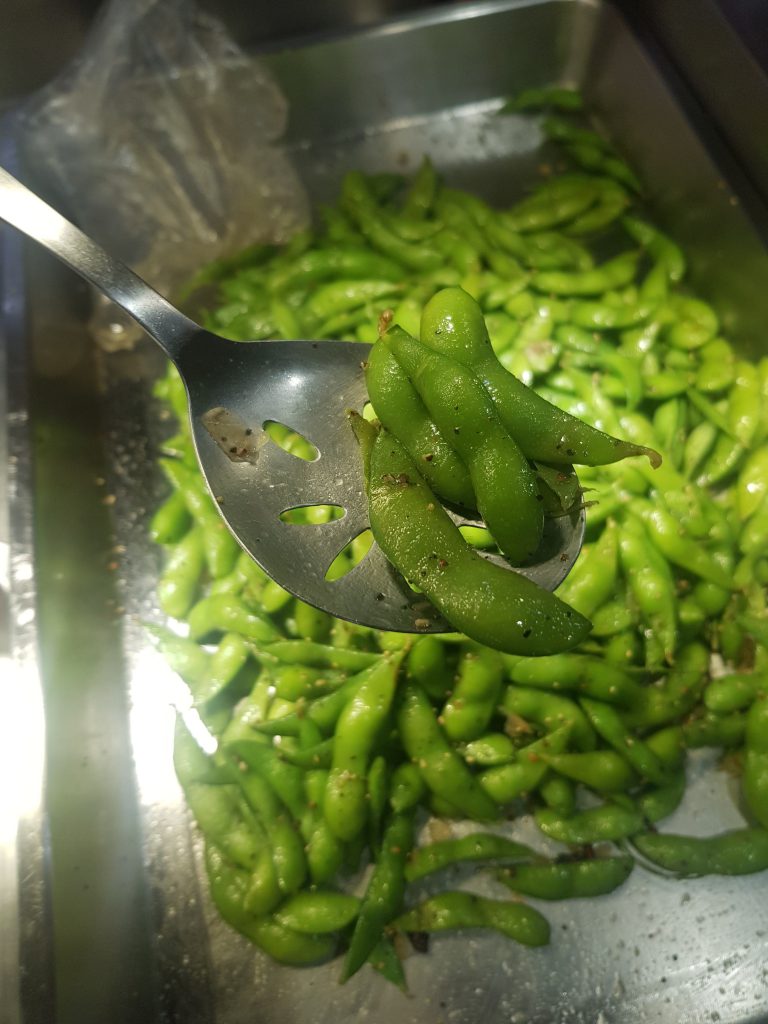 There are some really good dessert places at Tonghua Night Market too. Why not try some Hong Kong style bubble waffles?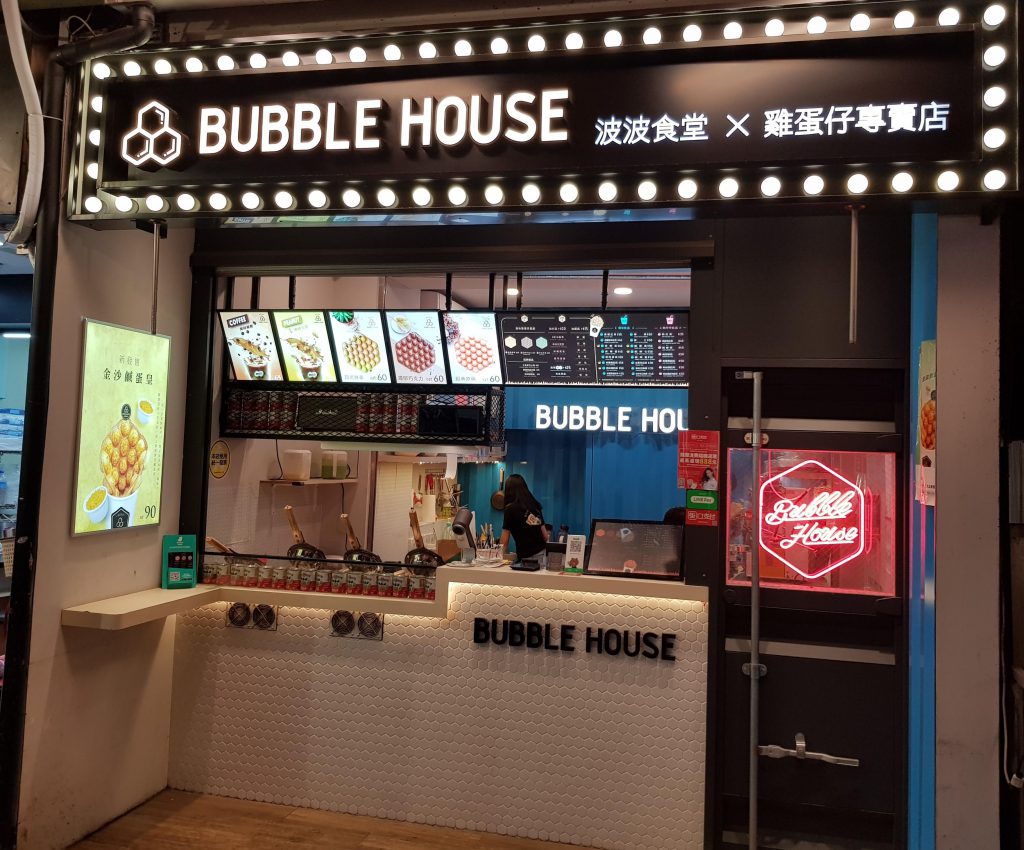 Also amongst the many stalls you'll find a great shaved ice place, selling one of the nicest mango shaved ices in Taipei, with sticky rice balls filled with peanut powder and sesame. Just one of many dishes to try.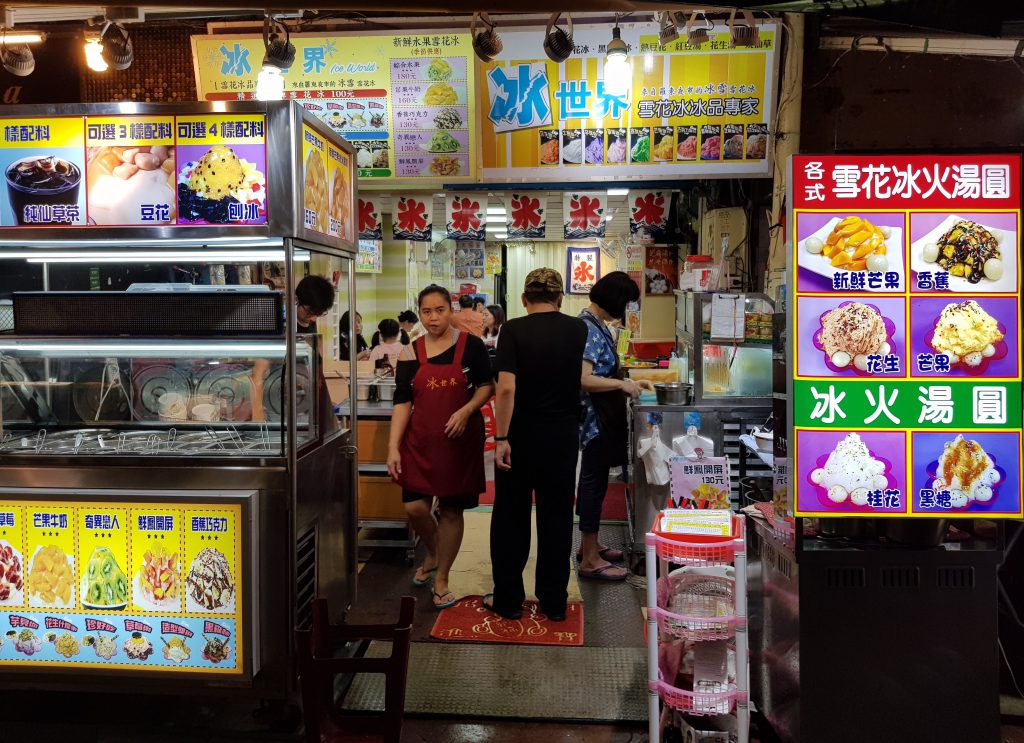 As per with other night markets, there are massages and an abundance of games to play.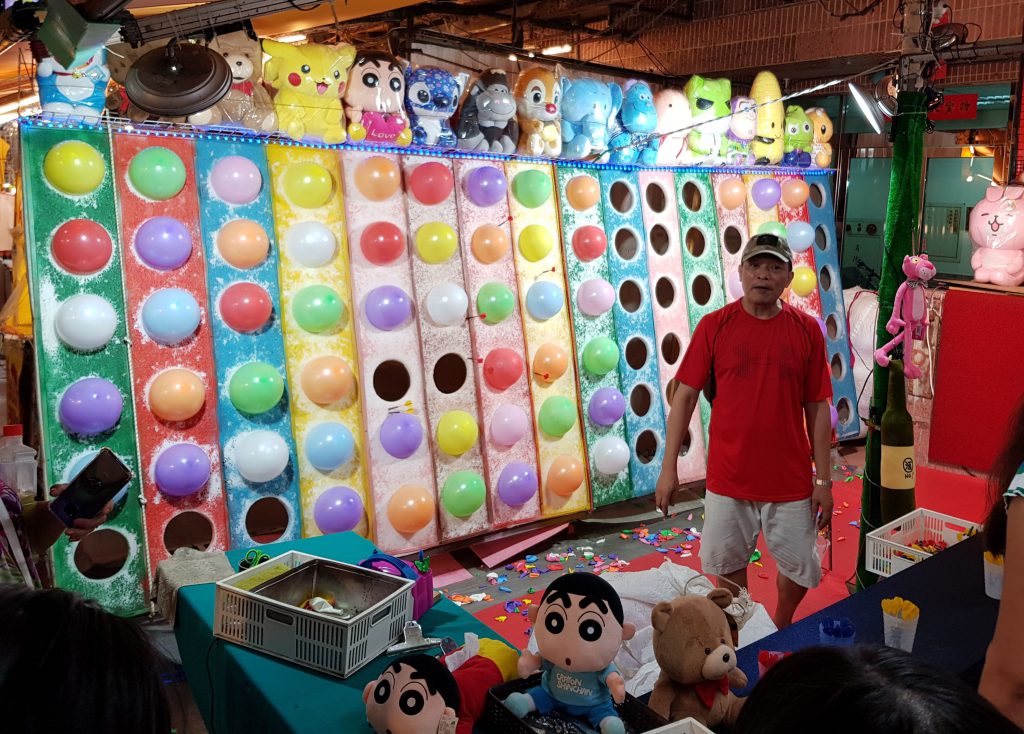 While Tonghua Night Market doesn't quite have the wow factor that Shilin has, it still has enough stalls to keep you engaged. If you want to avoid the hustle and bustle of busier night markets, Tonghua is a great night market to visit.
Pros
Not as busy as some night markets
Good variety of food
Traveller Tips
Why not come here after visiting Taipei 101
Location
Closest MRT: Xinyi Anhe Station (red line – exits 3 or 4)
Located Nearby
If you have found the information on this page helpful, please take a minute to share this post by clicking one of the links below. Your support would be greatly appreciated :)