Before coming to Taiwan, I was completely unaware what exactly a poke dish was. Now I'm here, I can't get enough of them. Haloa Poke is one of a few poke places in Taipei, selling delicious and fresh Hawaiian bowls.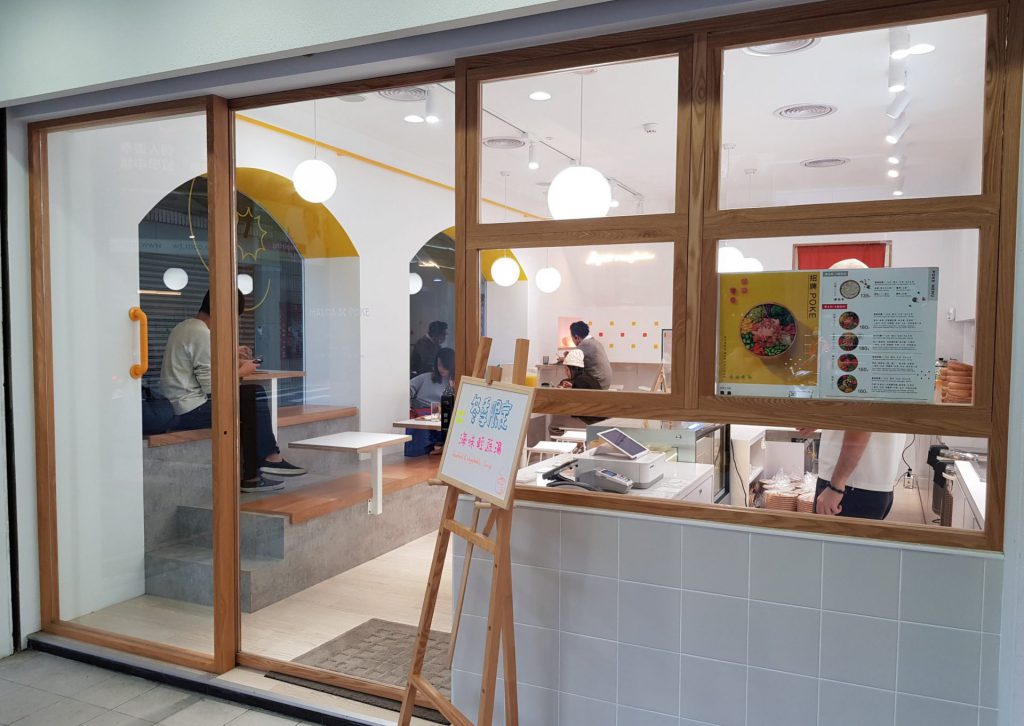 Located in the Zhongzheng district, very close to the 228 Peace Memorial Park, it's a small place which gets much of its business from takeaways. There are a few seats inside however, which is one of the more modern and clean places I've eaten in.
Haloa Poke have a choice of four bowls. If none of these appeal, you can also make-your-own bowl.
The four bowls available contain either Salmon & Tuna, Chicken & Shrimp, Tuna & Chicken or Non-GM Tofu. All these come with a selection of vegetables, avocado sauce, and a choice of white/brown/half-and-half rice or mixed greens.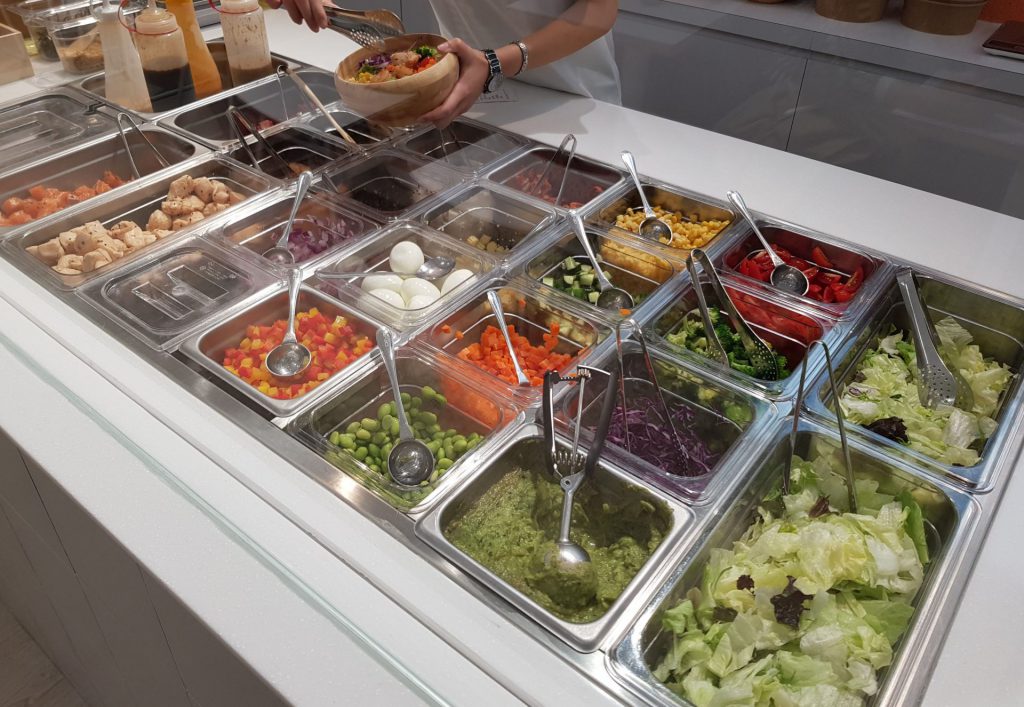 For the custom bowl, you get the same choice of bases, one choice of protein, 5 toppings, a sauce and a sprinkle.
Being my first visit, I went for one of the set bowls – the Chicken & Shrimp, with half-and-half rice.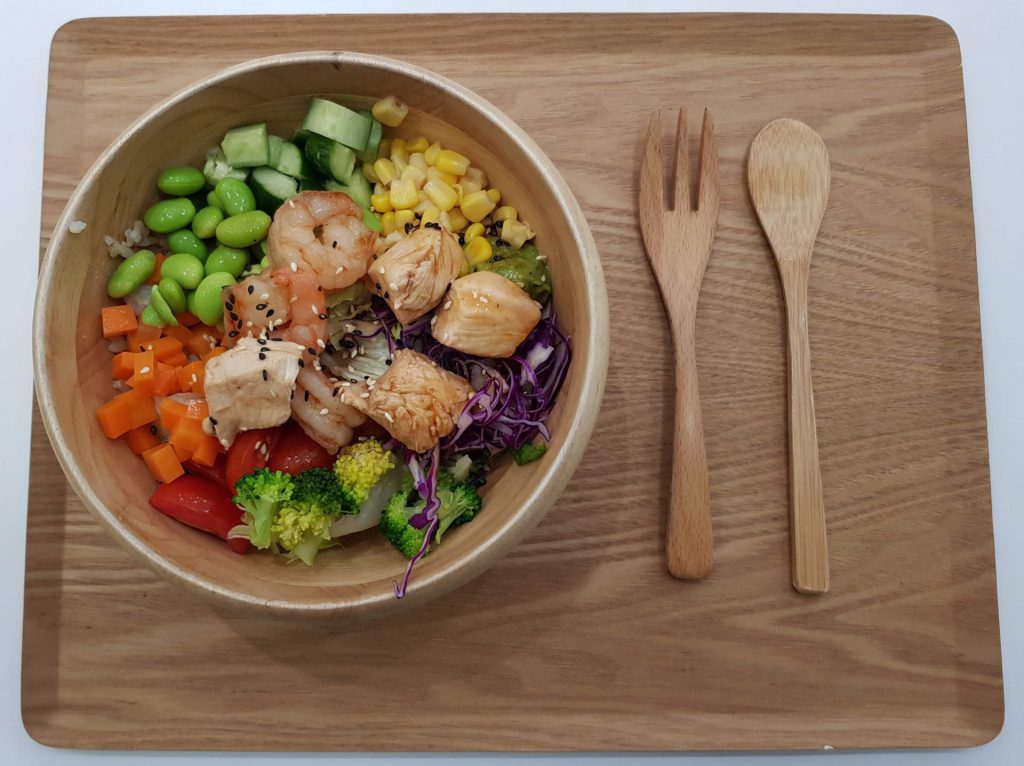 Very neatly presented in a wooden bowl, with cute wooden cutlery and tray.
The vegetables they choose for your bowl will change according to the time of year, but I was happy with all the ingredients here. Everything was fresh and crunchy when it needed to be, and the chicken and shrimp were both succulent.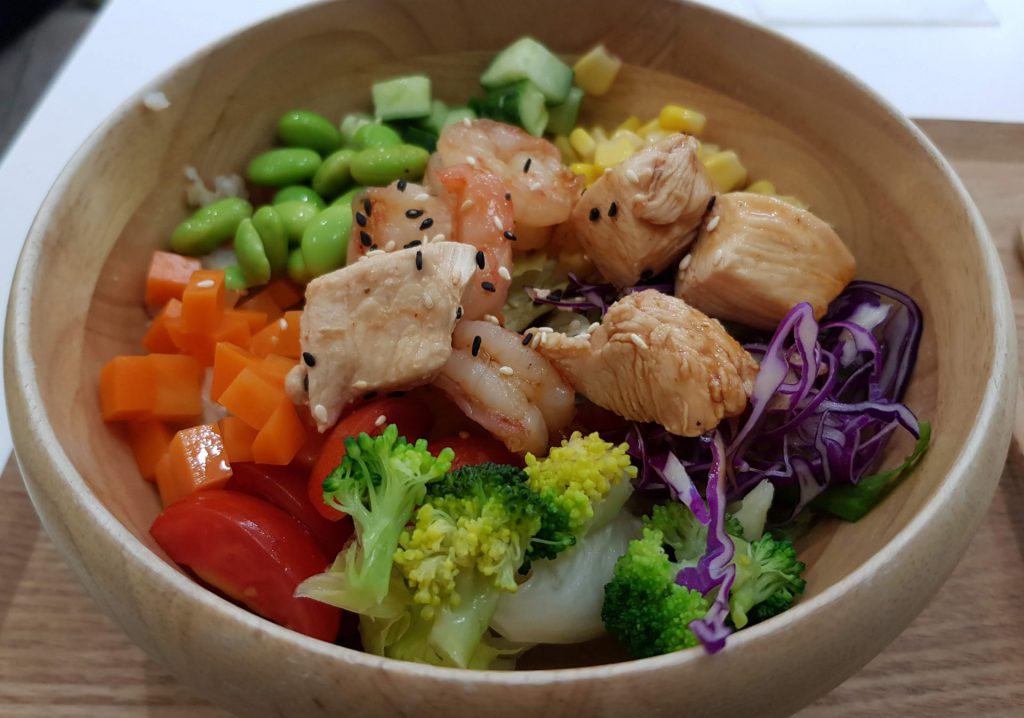 The sauce brought everything together along with the sprinkling of sesame. Maybe the only complaint was with the rather stingy amount of rice. I'm not a big eater, so it was fine for me but I'm sure others would disagree.
I suppose you could always customise your bowl instead, and add extra elements. The custom bowls cost NT$135, but you can top up with more rice or other items for a bit extra.
Think I'll be doing that next time. The fresh ingredients, nice presentation and clean eating environment all add up to the best poke place I've been to in Taipei.
Delicious, fresh and healthy!
Menu
Pros
Fresh and tasty
Very clean environment
Cons
Not much seating
Probably won't satisfy everyone's hunger
Price: $$
Level of English: Good (English on menu)
Traveller Tips
I would advise getting an extra if you're a big eater
Haloa Poke Location
If you have found the information on this page helpful, please take a minute to share this post by clicking one of the links below. Your support would be greatly appreciated :)