Ooh Cha Cha is described as a plant-based cafe – offering tasty vegan dishes and great smoothies.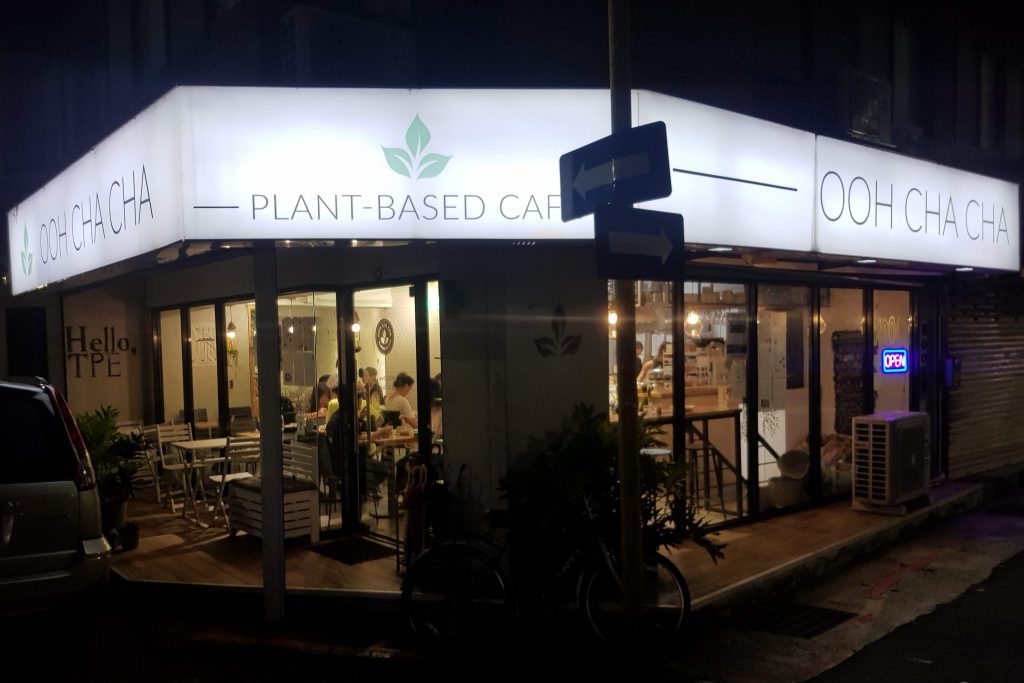 It's one of the cheaper places in Taipei to try western style vegan food but also one of the best. Serving a few varieties of bowls filled with fresh and crunchy vegetables, organic multi-grained rice or quinoa along with various meat-substitutes such as tempah.
Ooh Cha Cha is also a good place to bring your laptop. With a few tables upstairs, they also have a large basement area that's ideal for working.
We tried the Vietnamese Omnipork Bowl that had the flavours and smell of Vietnamese cuisine. It was very fragrant and fresh, exactly as Vietnamese food should be.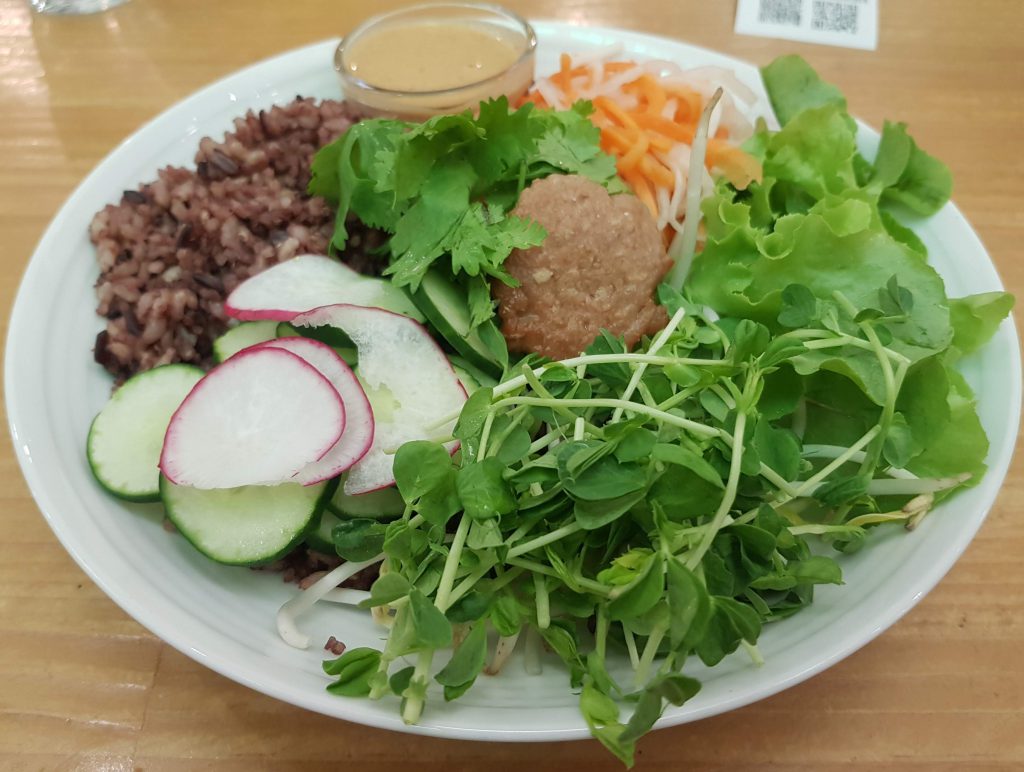 The vegan burgers definitely hit the mark too. The Spicy Mango Avocado Burger – mushroom patty served in a warm wholemeal bun packed with lettuce, avocado and a homemade hot mango sauce. Served with a side of thyme coated wedges and a cashew sour cream dip.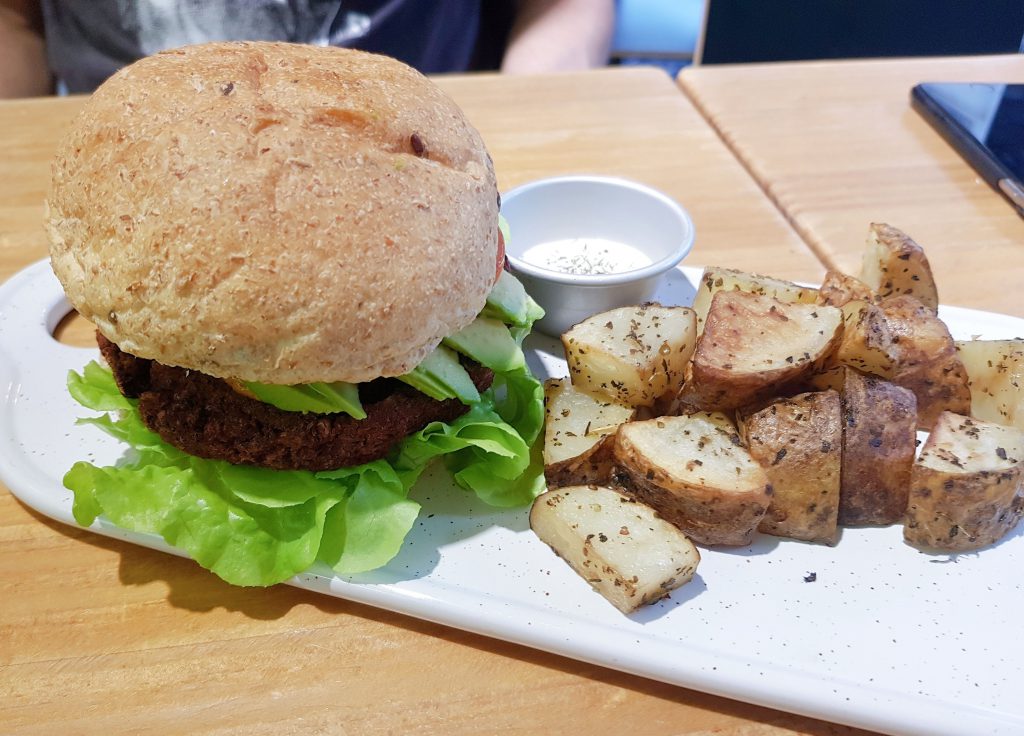 Their Ooch Bowl, with organic multi-grain rice, quinoa, baked pumpkin, roasted broccoli, tempeh and avocado sauce was as delicious as it was healthy.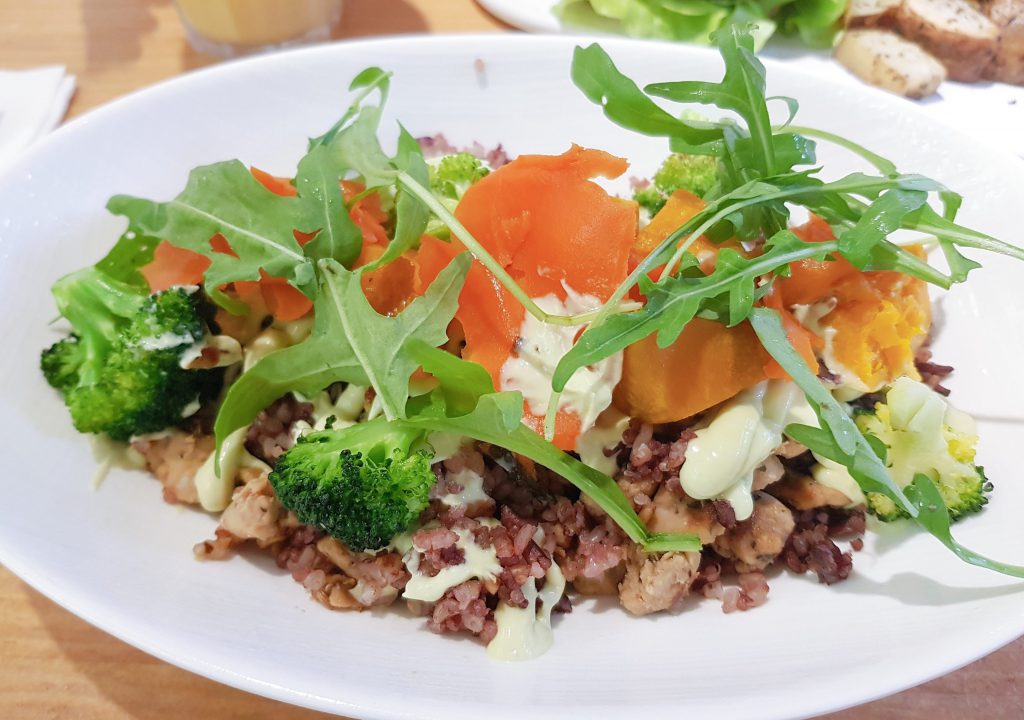 Ooh Cha Cha is also a good choice for brunch. Their Tofu Scramble, with tempah sausage (although I'd say it's more like bacon), purple onion, pea sprouts, wedges, avocado and a cashew sour cream is great value at NT$240.
Another one of my favourite dishes here is the coconut lemongrass tempah curry but it's only available during autumn and winter.
They have more Mexican inspired food available after 17:00, with a burrito bowl and a few nacho options. 'The Works Nachos' is the best vegan nacho dish we've had in Taipei.
(I forgot to take pics of these but they're both excellent I can assure you!)
Their smoothies are cheap compared to most places, but don't suffer for it as they're packed with flavour. Redpoint tap ales and cocktails are also served from the bar downstairs.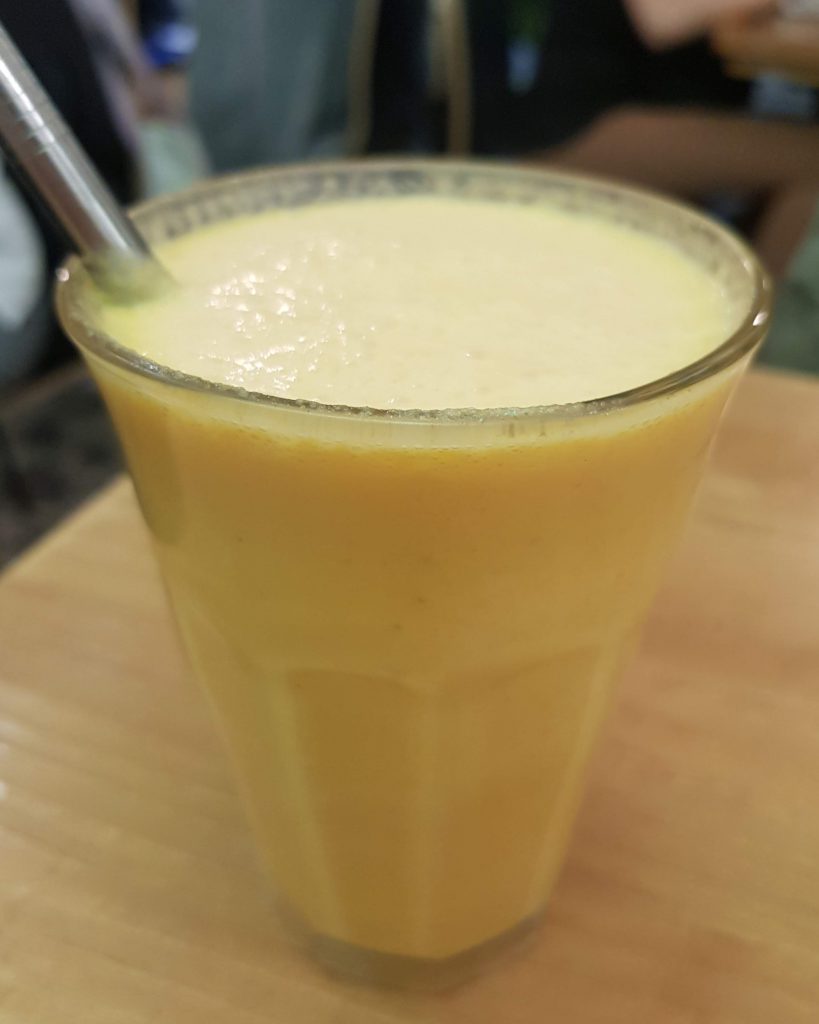 There are now two branches in Taipei although we've only been to the Daan one. The basement includes a projector which sometimes shows films, and often hook up their Nintendo Switch for party games. They will also use the basement to host events, quiz nights, card games, RPG and other nights.
Ooh Cha Cha has a nice relaxed atmosphere and is a great place to work, eat or have fun.
Pros
Very tasty and fragrant vegan food
Friendly staff
Good value
Cons
Locations not in prime spots
Price: $$
Level of English: Excellent (English on menu)
Traveller Tips
They have many different events in the basement. Click to see.
Locations
Guting Branch (Guting MRT – exit 2)
Daan Branch (Technology Building MRT – exit 1)
If you have found the information on this page helpful, please take a minute to share this post by clicking one of the links below. Your support would be greatly appreciated :)