We've walked past this small stand in the Gongguan Night Market many times, and each time there's a enormous queue of people that winds around the corner.
Fortunately, we walked past one day and the queue was only about 20 people deep. We quickly joined it and waited while they made their sweet potato balls.
The team of four each have their own role. The old lady will roll and cut the dough, then pass them onto a guy a the back who will carefully tend to the frying, tossing and squeezing the balls until the are light and golden.
They are then drained and ready to serve. You can purchase the balls in three sizes, with the small portion containing around 6, the medium around 10, and the large portion of over 20. These cost NT$20, NT$30 and NT$50 respectively, and we opted for the medium size.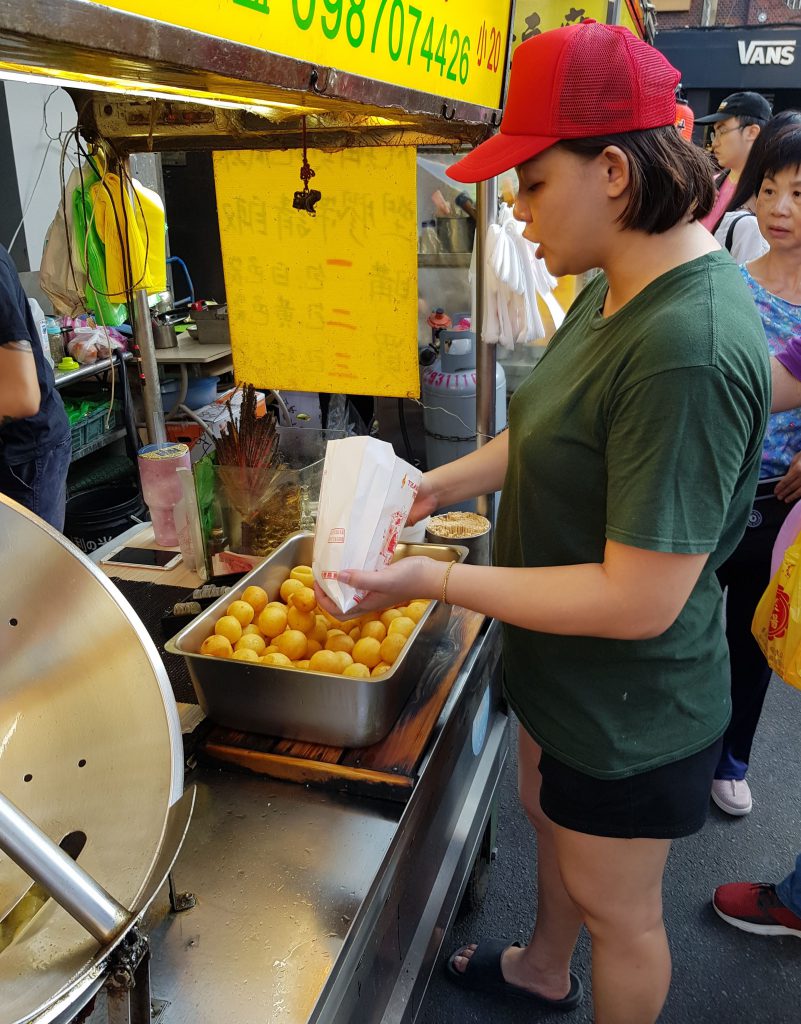 We've tried sweet potato balls from many other stands in Taipei, and it was immediately clear why this one was proving just so popular. By far the lightest and crispiest we've tried, completely devoid of any grease. The size of the balls is much larger too, no doubt due to just how airy they become.
The balls have a lovely crispy texture, but once you start to eat them they turn more chewy. Absolutely delicious!
Ho's Sweet Potato Balls is certainly one of the must-try food stands in Gongguan!
Pros
Very cheap
Best sweet potato balls in Taipei
Price: $
Level of English: Low (No English on menu)
Traveller Tips
Try to avoid coming here at the weekend
Ho's Sweet Potato Balls Location
Closest MRT: Gongguan – green line exit 4
Not located on the map, but it's at the end of this alley.
Located Nearby