If you happen to walk past Revolver during the day when it's closed, it certainly doesn't look anything special – but at night it comes alive.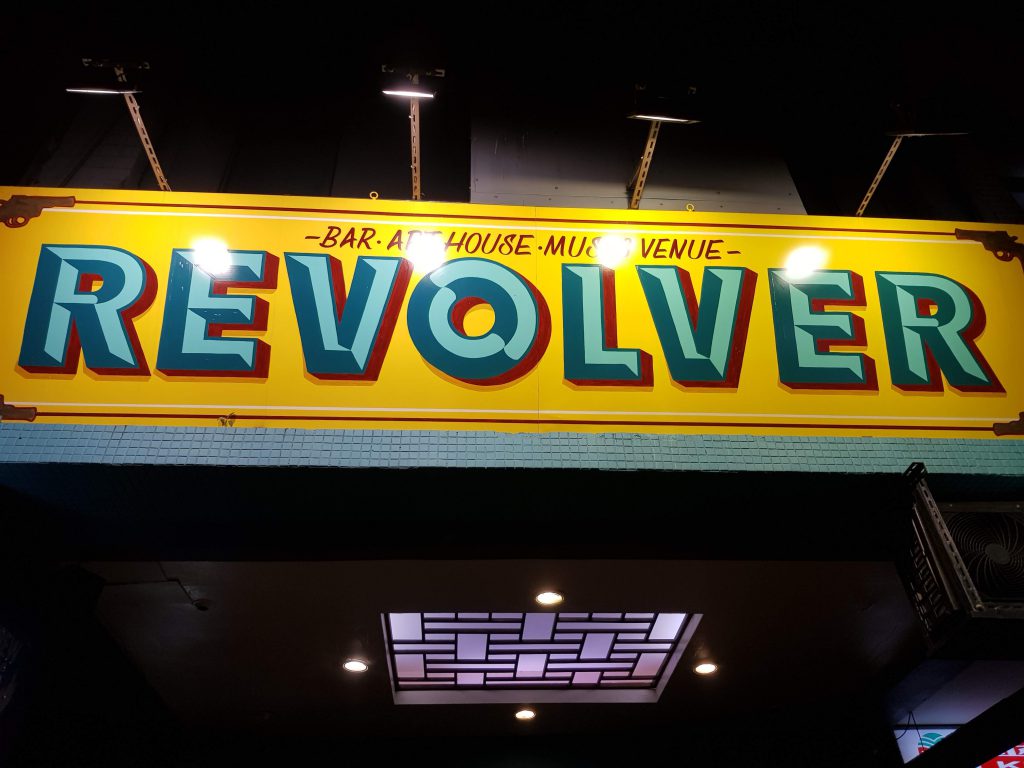 Located just across the road from the Chiang Kai-Shek Memorial Hall, this great little music venue definitely packs a punch. Run by a British expat who obviously knows and loves music of a slightly more obscure nature.
The bar downstairs is small but inviting, and many people spill out into the street to enjoy their drinks.
Upstairs is just as small, with a stage just capable of handling 5 performers, and space for about 50 other people. The set up is very good though, with a super sound system and nice lighting, they attract some very good alternative bands.
Their No ColdPlay signs allude to the style of music here, which ranges from indie and rock, to more left-field offerings such as grunge, shoe-gaze, trip-hop, post-rock and metal.
They often have multiple bands playing in a single evening, and the quality is generally very good. We chose a night when three bands were playing, two of them Taiwanese, and the final band were actually from the UK. They were undoubtedly the best band I've seen in such a small venue.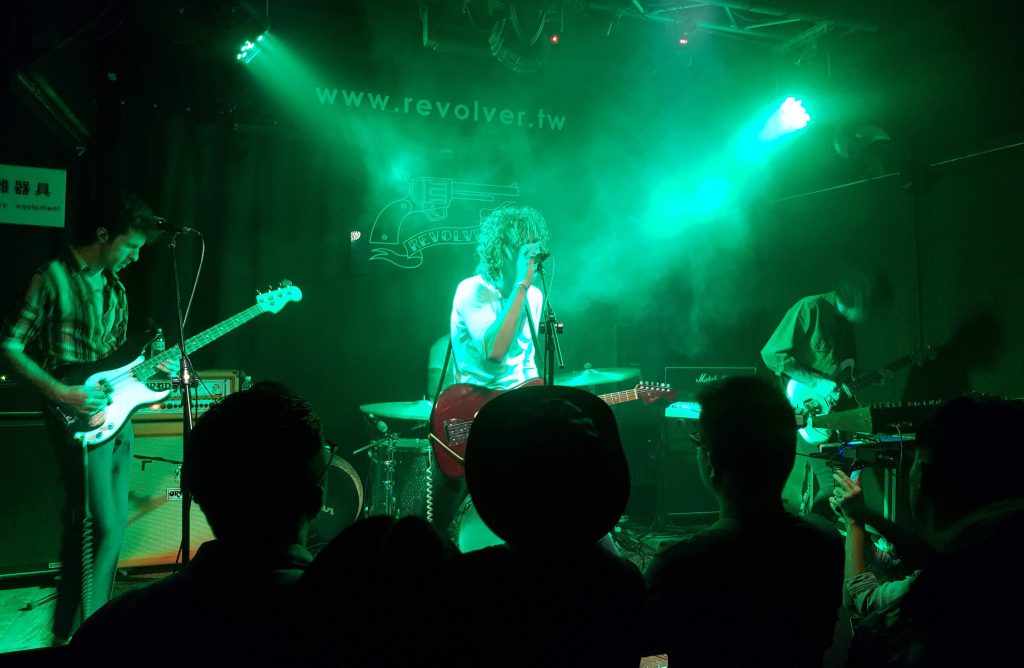 The price of the gigs range from NT$200 up to about NT$600 and usually include a free drink. We paid NT$400, which for three quality bands and a drink was exceptional value I thought.
Revolver also serves a great selection of drinks, and have a long happy hour each night from 18:30 – 21:30. You can find the cheapest drinks found in any bar in Taipei during this time – including basic cocktails and pints of beer for only NT$80.
There are some fine ales on tap, including Brewdog (which I was surprised to see in Taiwan) and some very decent Taiwanese craft ales.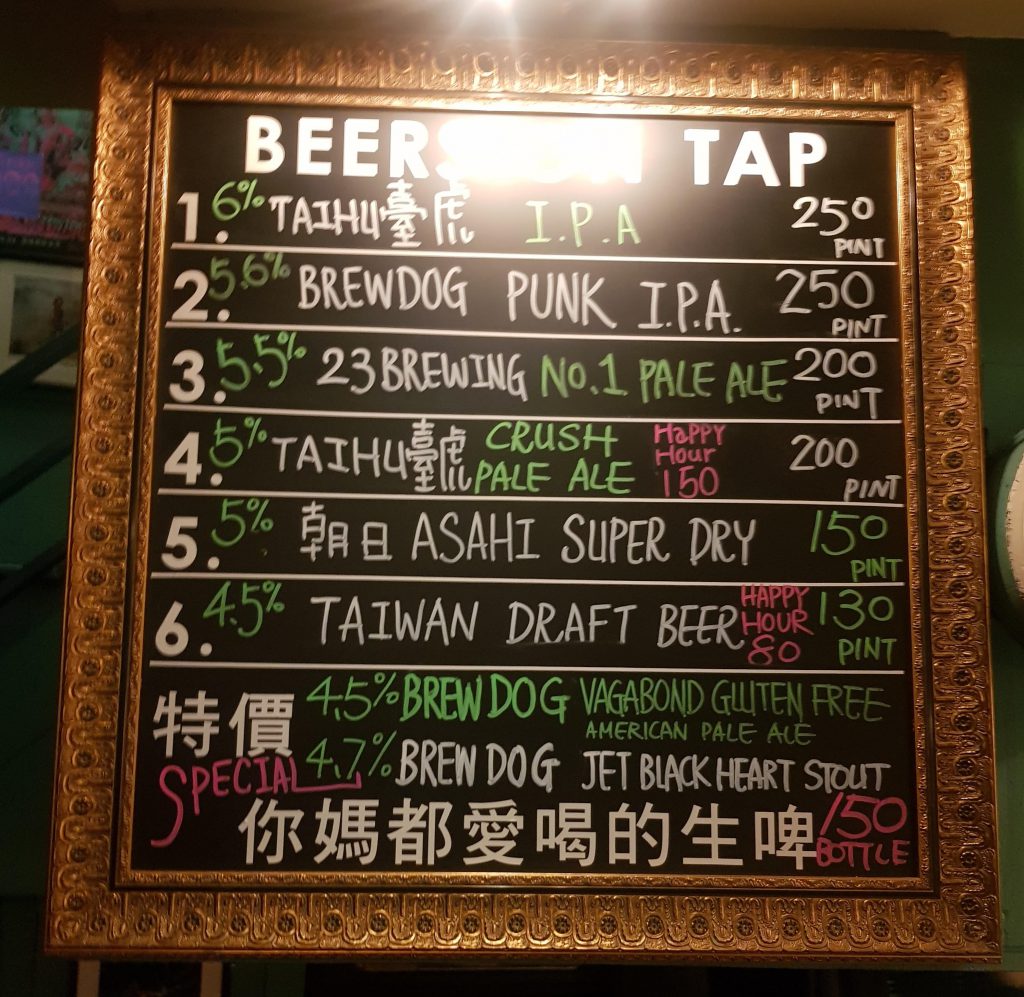 Revolver may be one of the smallest music venues in Taipei, but it's also one of the best. Even if you're not a music buff, it's a great place to socialise and enjoy some very cheap drinks.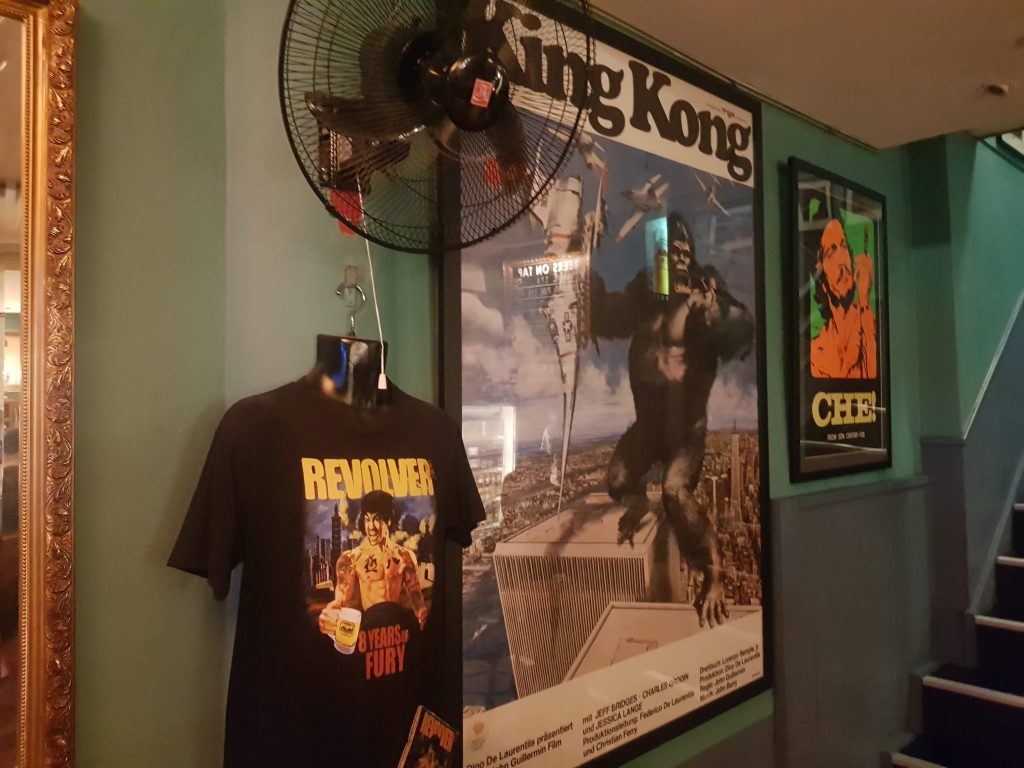 Pros
High quality bands
Great sound system
Cheap and good range of drinks (especially during happy hour)
Cons
Narrow stairs
Limited food options
Price: $$
Level of English: Good (English on menu)
Traveller Tips
Check out their events page for upcoming performances.
Most gigs don't require pre-booking tickets.
Happy hour from 18:30 – 21:30 every day!
Revolver Location
Closest MRT: Chiang Kai-Shek Memorial Hall (green/red lines – exit 4)
Located Nearby
If you have found the information on this page helpful, please take a minute to share this post by clicking one of the links below. Your support would be greatly appreciated :)