If you're in need of a brunch that's appetising yet easy on the waste-line, Tamed Fox is one of the best places to visit in Taipei.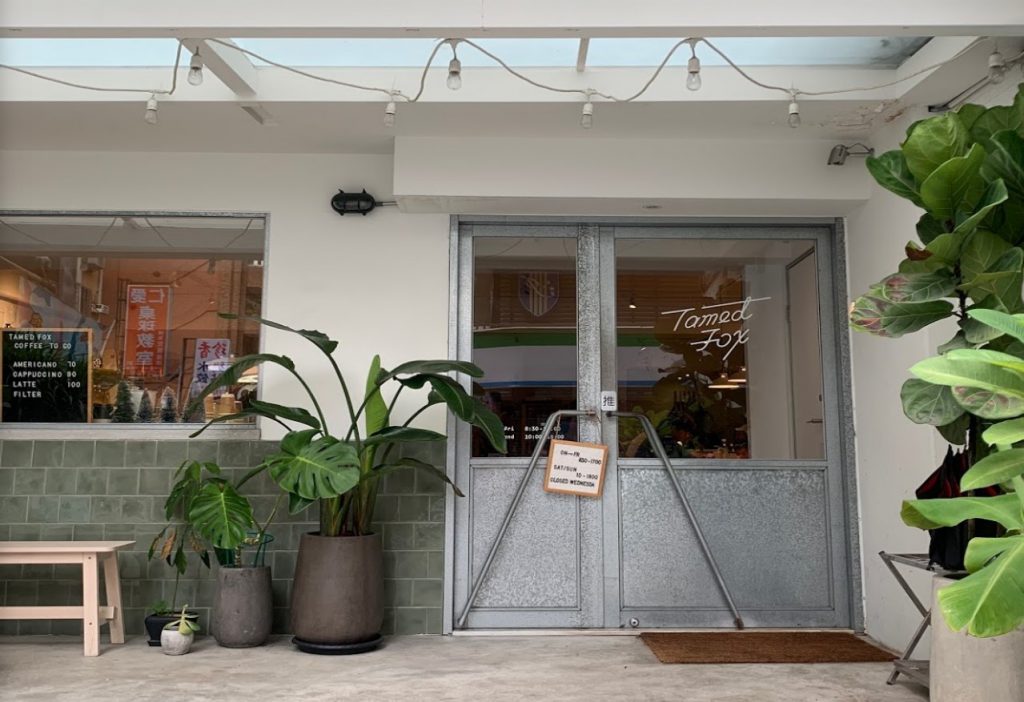 The dining area is very spacious although there are only a few tables here, including a large sharing table. Consequently you may need to wait to be seated.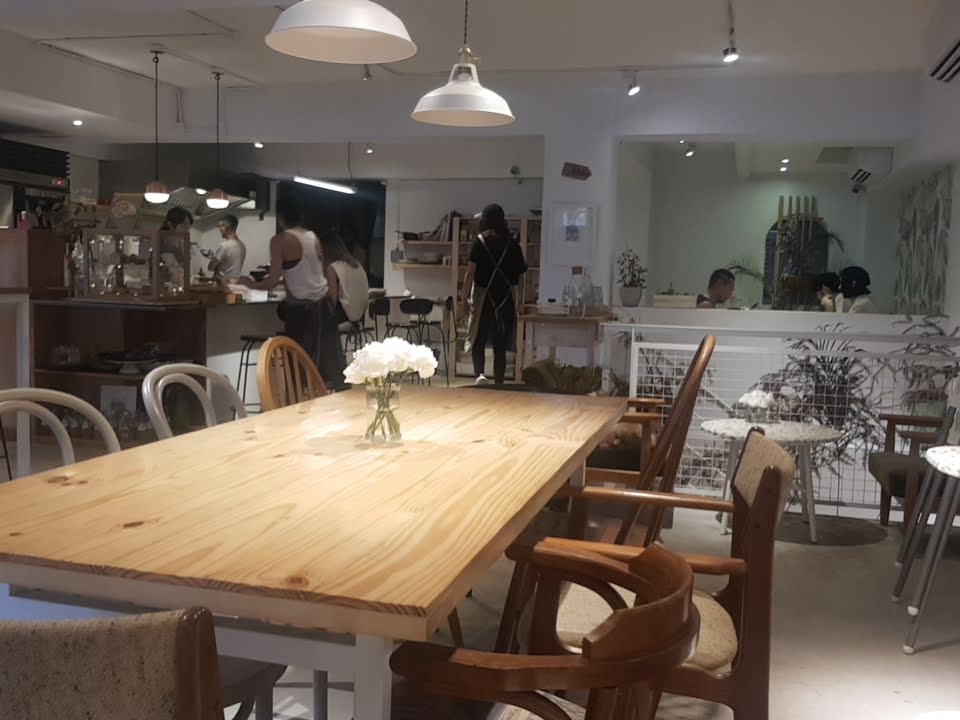 Their food menu, while only consisting of 15 or so dishes, has enough variety to cater for most people's needs.
Their 'snacks' consists of yogurt bowls, French toast, an open sandwich and quiche. We've yet to try any of these, but their yogurt bowls especially we will come back to try.
The main dishes have a heavy emphasis on vegetables. Their Smoked Salad Roasted Vegetable Salad, with mixed greens, pumpkin and mushrooms, and a semi-soft boiled egg. A well executed and light dish that went down well.
You can also choose one of three vegetable bowls, with a pick of organic brown rice or quinoa (or half of each).
We decided on the Signature Chicken Bowl, with pan fried honey soy rosemary chicken, scrambled eggs, broccoli, roasted mushrooms and sweet potatoes – it was certainly a combination I've never tried before but most the ingredients were cooked with precision. Maybe the eggs looked a bit lost but they were soft and delicious.
Their dishes include a wide range of vegetables, with pumpkin, sweet potato, avocado, edamame and radish. If you need something heartier, they have the Tamed Fox 'Hangry' Breakfast Plate. American sausage meat that's accompanied by a selection of vegetables. As original as it was tasty!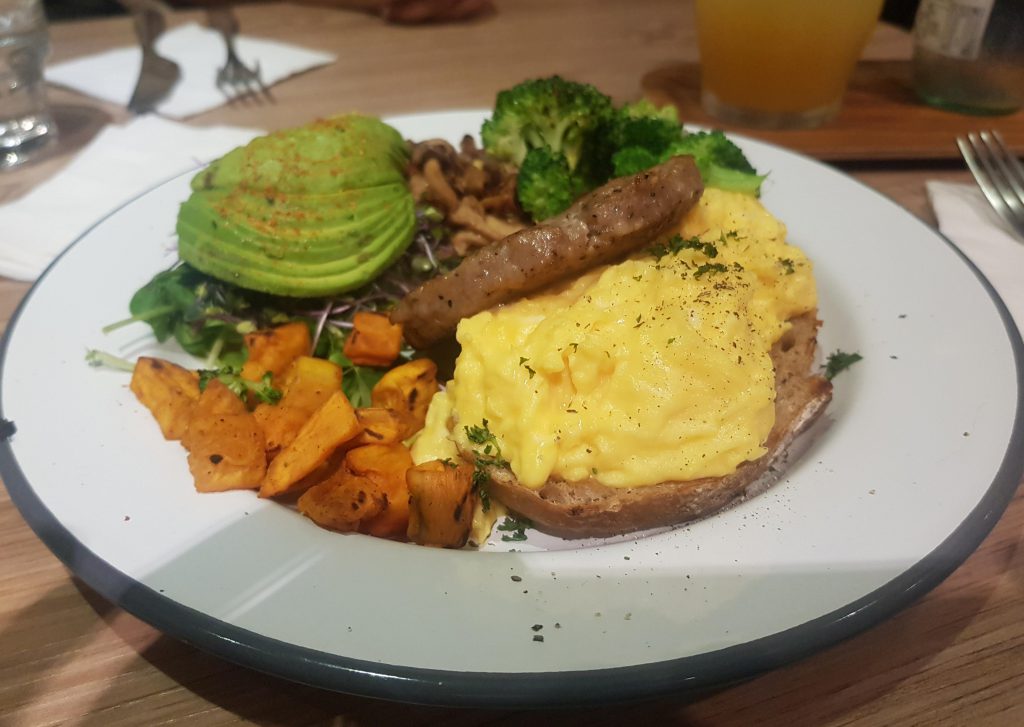 Drinks-wise, they have a wide range of coffees, including some single-origin, teas and of course smoothies. If you order a meal, they'll give you NT$40 off any drink.
It's a pet-friendly restaurant, and have their own in-house cute dog that lives in a wigwam in the corner. Or maybe it's a tamed fox?!
Tamed Fox's location isn't the best, which is probably why you can usually find a table here. I'm sure if they were more centrally located, people would be queuing to try the delicious and healthy dishes they have to offer.
Menu
Pros
Amazing salads
Great healthy options
Cons
Not the best location
Not many tables
Price: $$$
Level of English: Ok (English menu available)
Traveller Tips
Get NT$40 off a drink when you order a main.
Location
Closest MRT: Xinyi Anhe (red line)
Located Nearby
If you have found the information on this page helpful, please take a minute to share this post by clicking one of the links below. Your support would be greatly appreciated :)