With two huge markets found under the Jianguo elevated highway in the Daan district of Taipei, the Jianguo Flower & Jade Markets are must-visit attractions for lovers of flora or fine crafts.
Flower Market

Jade Market
With a combined length of almost half a kilometre, it's a huge indoor space with hundreds of stalls. Being weekend only markets, you will need to visit these on Saturday or Sunday.
---
Jianguo Flower Market
Situated underneath the elevated road at the south end (close to Daan Forest Park), the Jianguo Flower Market is filled with many varieties of flowers and plants.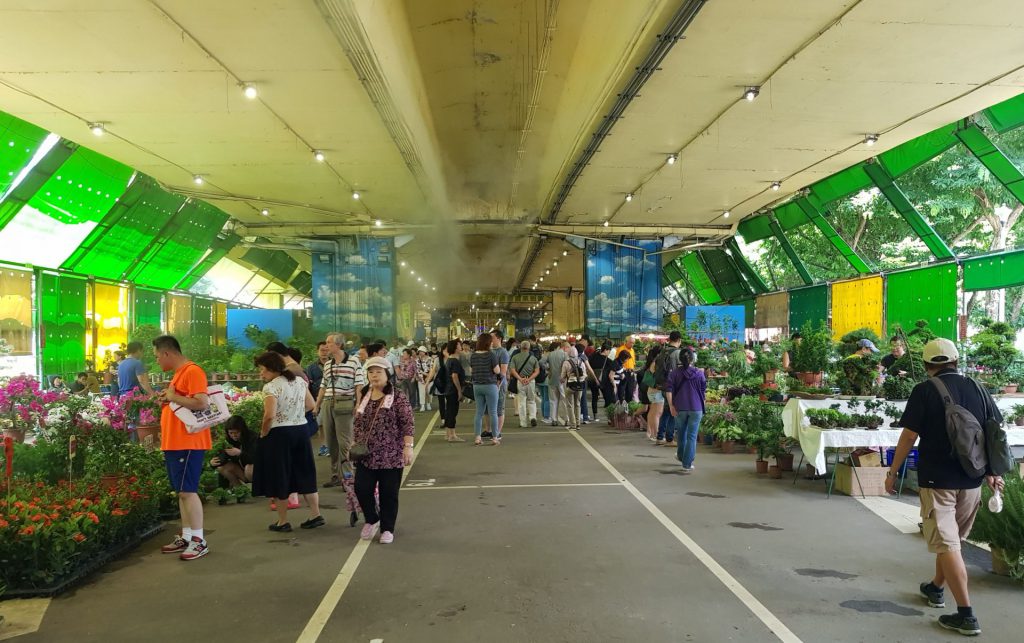 Some of the flowers here will be dependant on the time of year you go. Poinsettias are in full bloom during the autumn months, whereas if you come during spring you will see some beautiful sakura trees with their striking pink blossom.
But whatever time of year you come, there will always be a kaleidoscopic array of colours, with smells to match.
The ever popular art of bonsai tree pruning is very well represented at the Jianguo Flower Market. These miniaturised trees come in all shapes and (small) sizes.
They even have the Hobbit tree from Lord of the Rings (at least it could be!).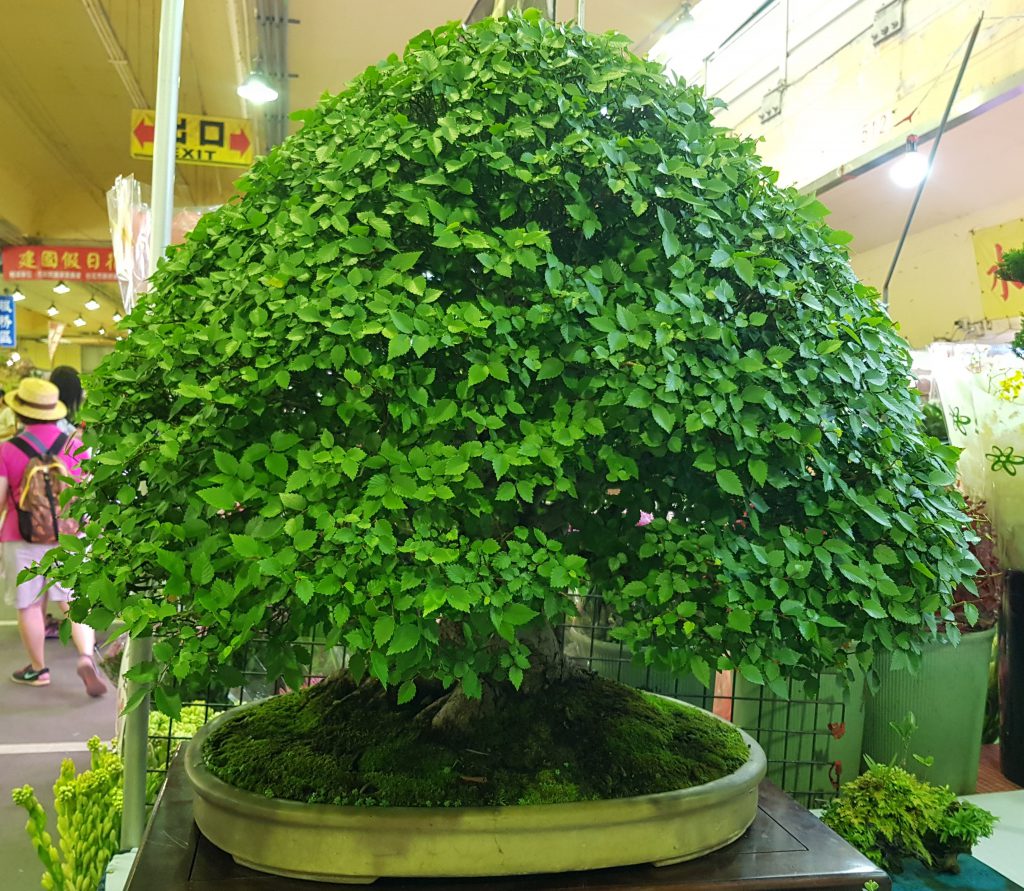 Succulents are another very popular plant in Taiwan, and there are hundreds of varieties here, including of course many cacti.
The market even has a section for larger trees. Although they're young, the trees are still tall enough to almost touch the roof of the large warehouse.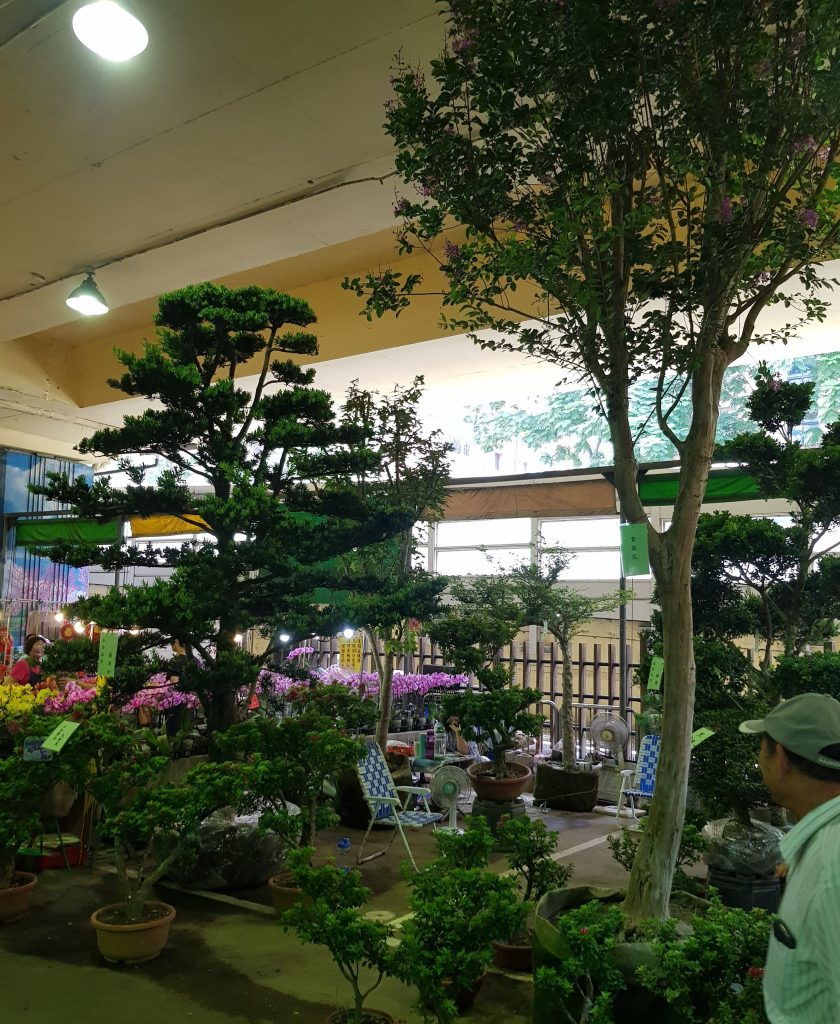 Many other types of plants can also be found here, including palms and ferns.
Of course, it's probably difficult to pack any of these plants or flowers into your suitcase for the return trip. There are other stalls selling garden ornaments, dried and pressed flowers, and many packets of seeds.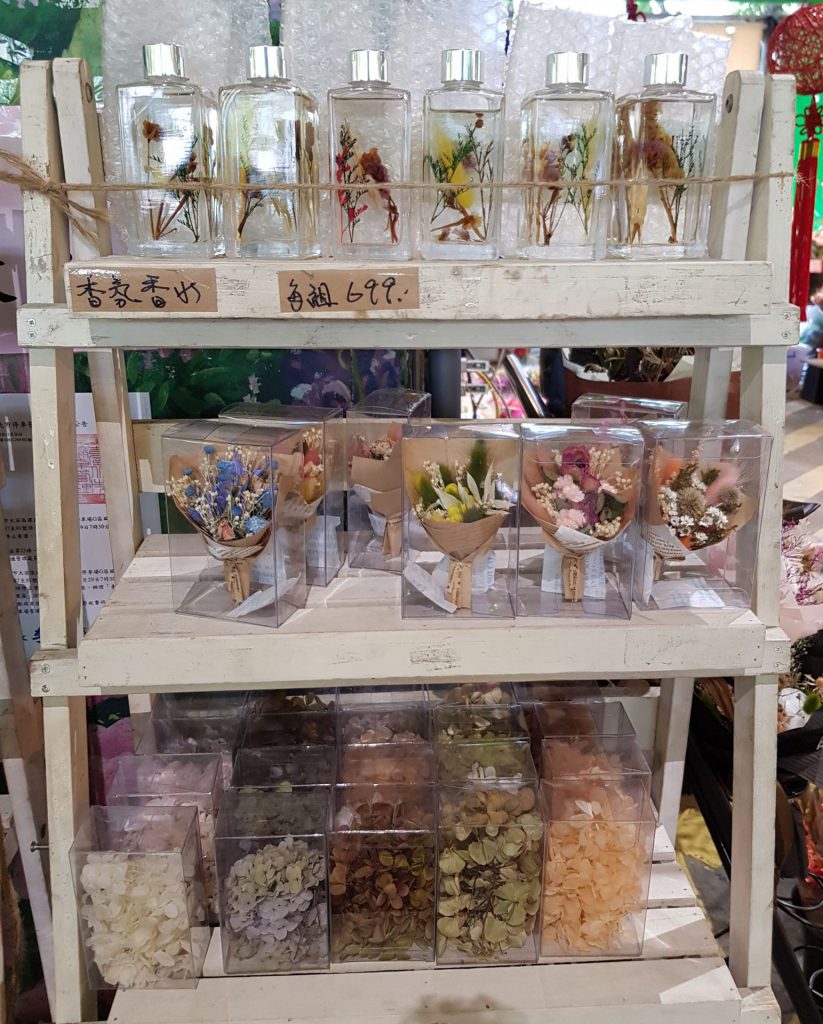 ---
Jianguo Jade Market
After you've walked the length of the flower market, the next warehouse you'll enter is for the Jade Market. Although it's not as large, it is still a huge place, filled with stalls selling many types of crafts other than jade.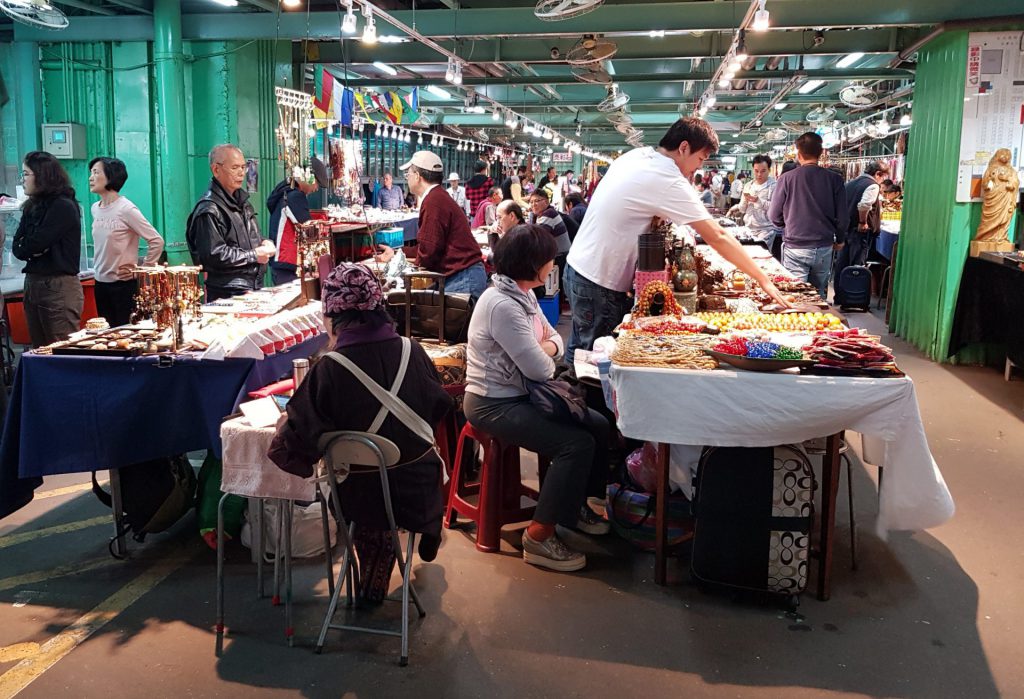 Jade is a well loved and very precious stone in China and Taiwan.
It's beautiful translucent colours, along with the ease it which it can be carved into jewellery and other ornaments has made it Taiwan's most popular gem stone. Coupled with this, jade is also believed to give off an energy that makes it great of alternative healing and Feng Shui.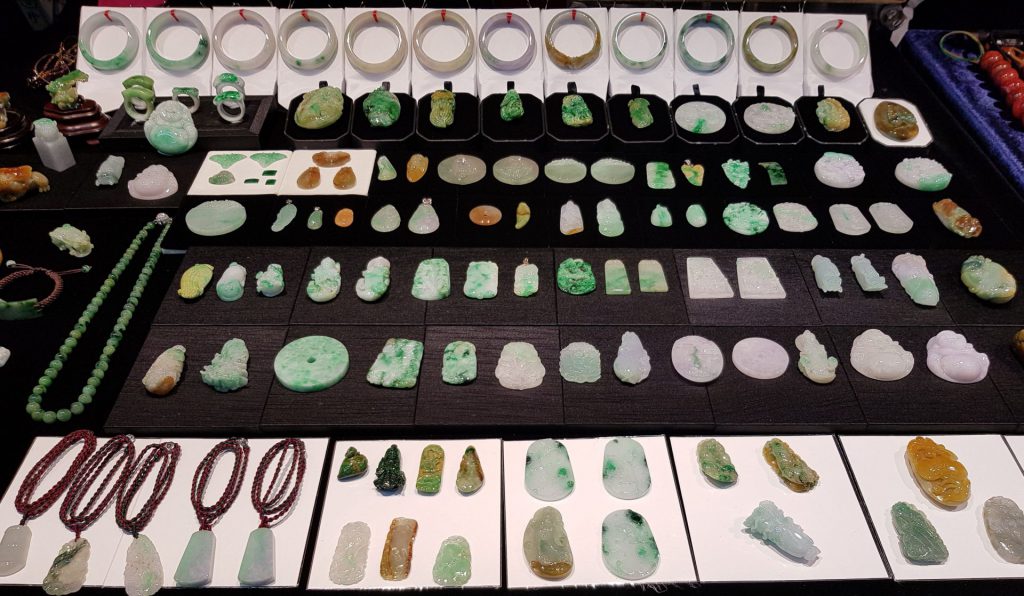 The natural form of jade actually comes in six varieties of colour. Not only green, but red, yellow, lavender, black and white too.
If you're interested in purchasing some, just be wary that the stall owner will probably see you coming a mile away and attempt to take advantage of you. Many of the items do not have prices, and you'll initially get offered something in the region of double their intended selling price. I would advise to ask around first, to get an idea of pricing. It's likely that they will eventually sell to you for much less.
It isn't only jade that is crafted into jewellery at the Jianguo Jade Market. Silver, gold, pearls and other precious metals and gemstones can also be purchased.
Many items of tableware and vases can also be found here. The small teapots especially are very popular.
There are some really nice embroidered and knitted items too.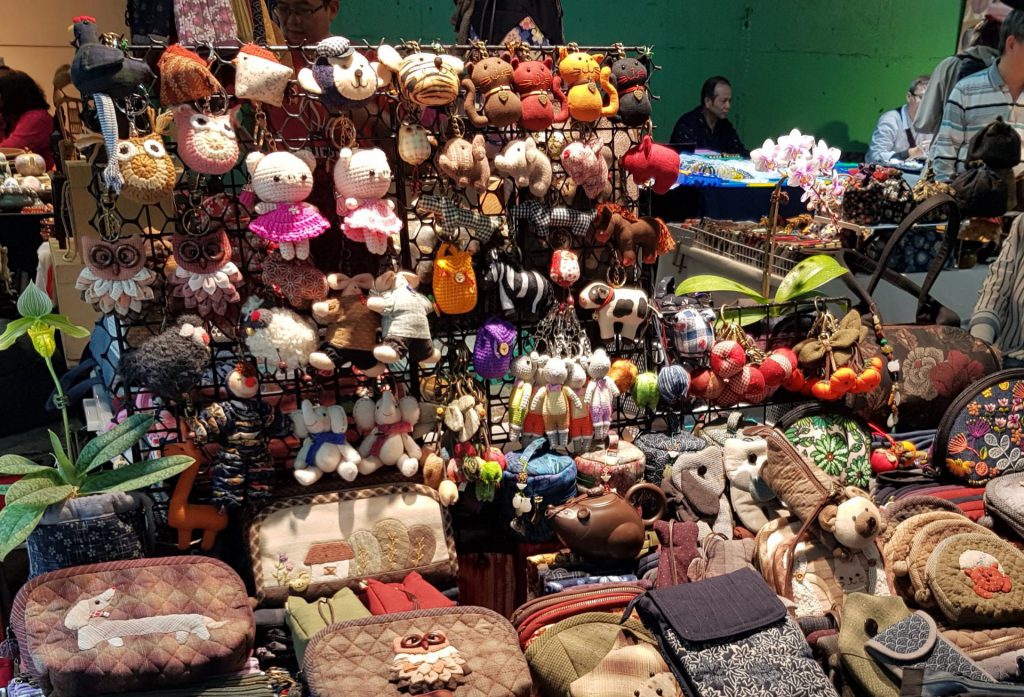 ---
With both these markets located directly next to each other, the Jianguo Flower & Jade Markets are great places to come during a weekend to browse or buy.
Pros
Two great markets adjacent to each other
Many varieties of flowers
Cons
Busy during the afternoon
Opening Times
Saturday and Sunday only from 09:00 – 17:00
Traveller Tips
Come early in the morning when it's less busy.
If you're looking to buy something, it's advisable to haggle the price down.
Also located just across the road near Daan Forest Park is Artist's Corner, a smaller market selling mainly arts and crafts.
See the flower market as part of a walk I've devised.
Location
Closest MRTs:
Daan Park Station (red line – exit 6)
Zhongxiao Xinsheng Station (blue/orange line – exit 7)
Zhongxiao Fuxing Station (blue/brown line – exit 2)
If you have found the information on this page helpful, please take a minute to share this post by clicking one of the links below. Your support would be greatly appreciated :)