Occurring each weekend at the Taipei Expo Park, the Expo Farmer's Market is one of the largest and most popular farmer's markets in Taipei.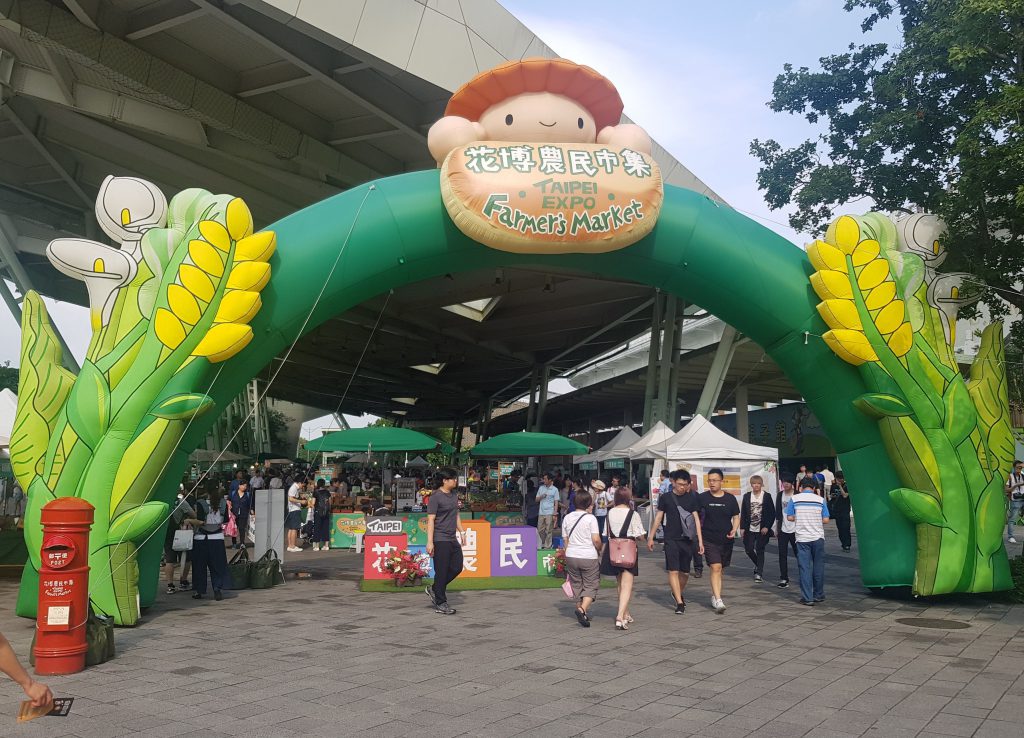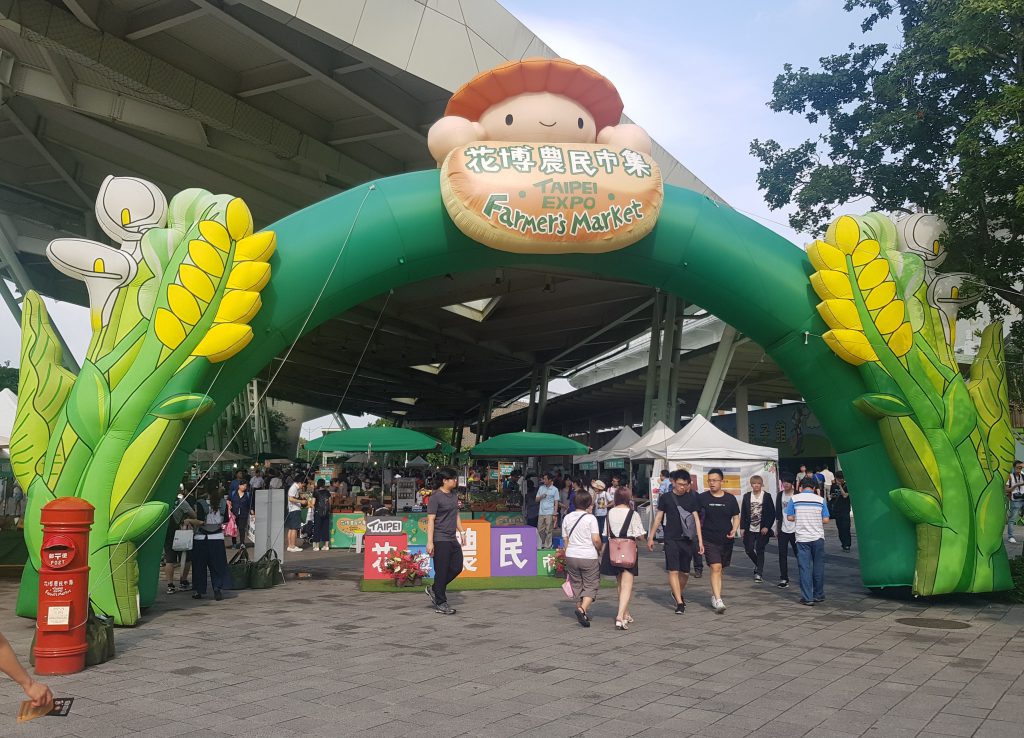 Set up by the Taipei City Government to help promote locally grown agricultural products sourced from the more rural regions of Taiwan. Produce here comes from counties such as the Hualien, Miaoli and Yilan, and includes many varieties of fruit and vegetables.
If you're looking for something you can pack in your suitcase for the return trip, there are many tinned, jarred and bottled products for sale too. Jams and honeys, oils and wines such as the delicious rice wine grown by native Taiwan aboriginals.
With 120 stands selling produce that's fresh and healthy and is certified and assured as safe by official agricultural institute, you'll likely find something that piques your interest.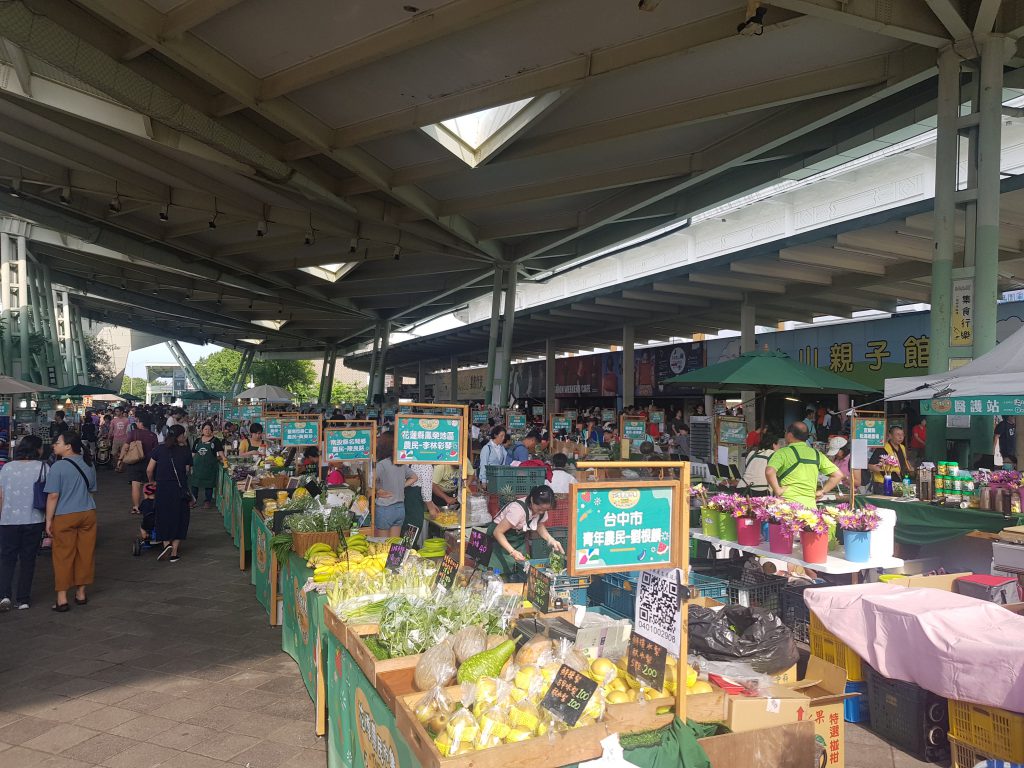 Much like the night markets in Taipei, there are many other types of stalls selling food to takeaway, crafts, drinks, and many games to play. Most stalls here also accept Easycard payments, so there's no need to keep much loose change handy.
There's a small stage with either music or food demonstrations, plus a few performance artists located in the square too.
The Expo park is a large and open expanse, with a park and Maji Square, an area with a few bars and more Western style restaurants, plus a few rides and shops for children.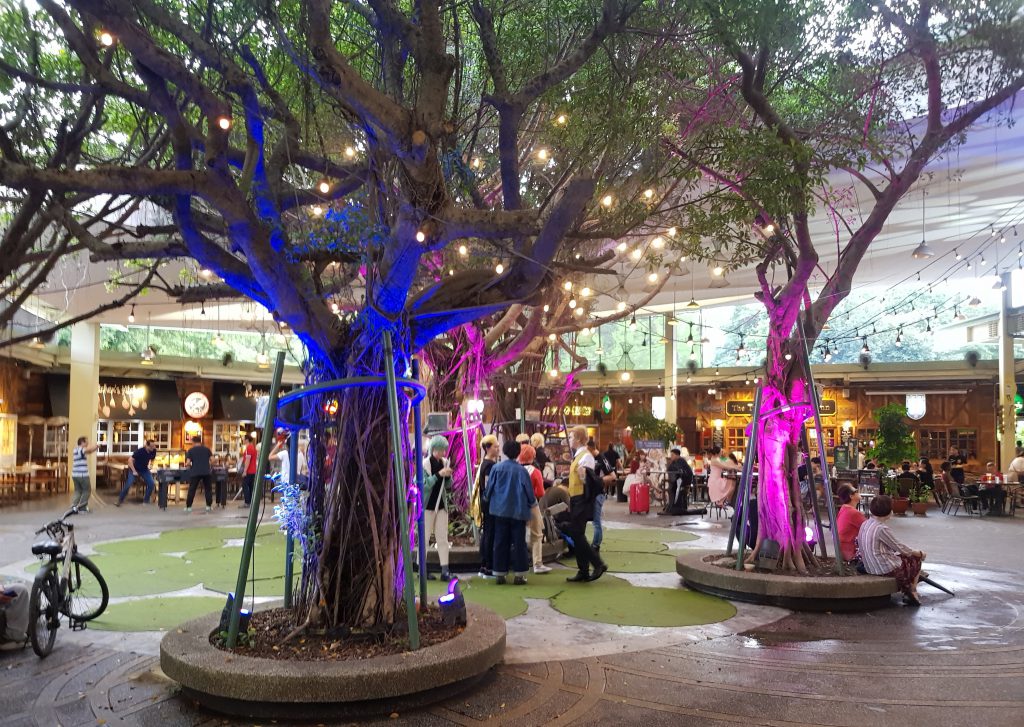 The Expo Farmer's Market is a great place to come during the weekend. With a few other attractions located within walking distance, I've also devised a route to help you make the most of your visit here.
Pros
A good alternative to the night markets
Big open space to explore
Opening Times
Saturday and Sunday 10:00 – 18:00
Traveller Tips
Special activities found within the market can be viewed here.
Location
Closest MRT: Yuanshan Station (red line – exit 1)
Located Nearby
If you have found the information on this page helpful, please take a minute to share this post by clicking one of the links below. Your support would be greatly appreciated :)