Mooo Salad is now permanently closed
Using locally sourced produce, and with zero wastage food and completely plastic-free, Mooo Salad serves fresh salads to eat in or takeaway.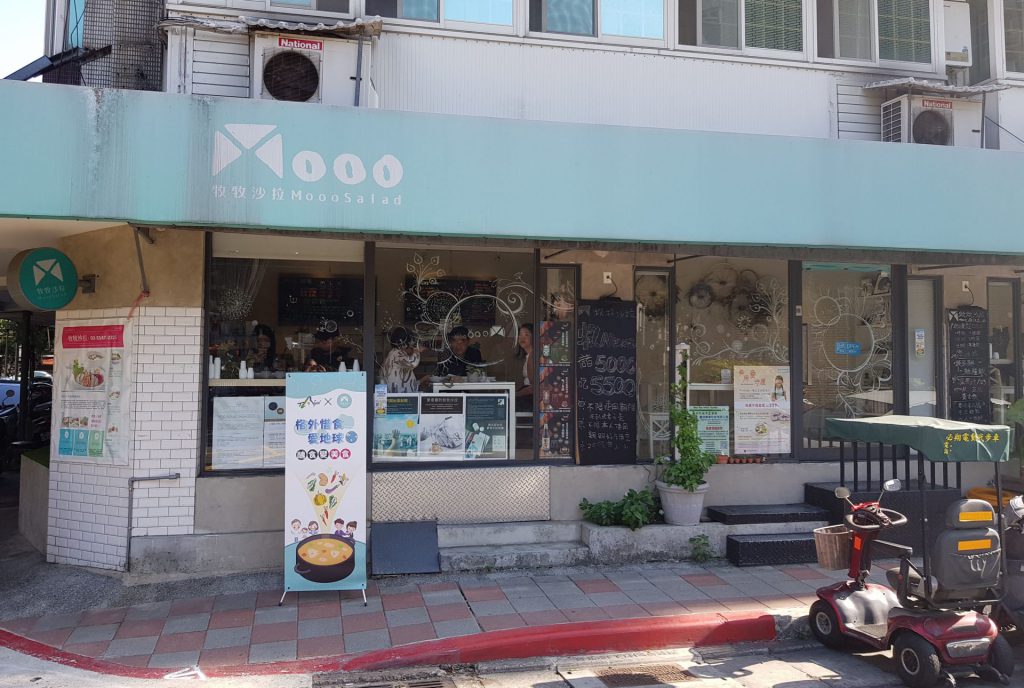 The upstairs seating area is quite cosy, with just a few seats. There are more seats downstairs however.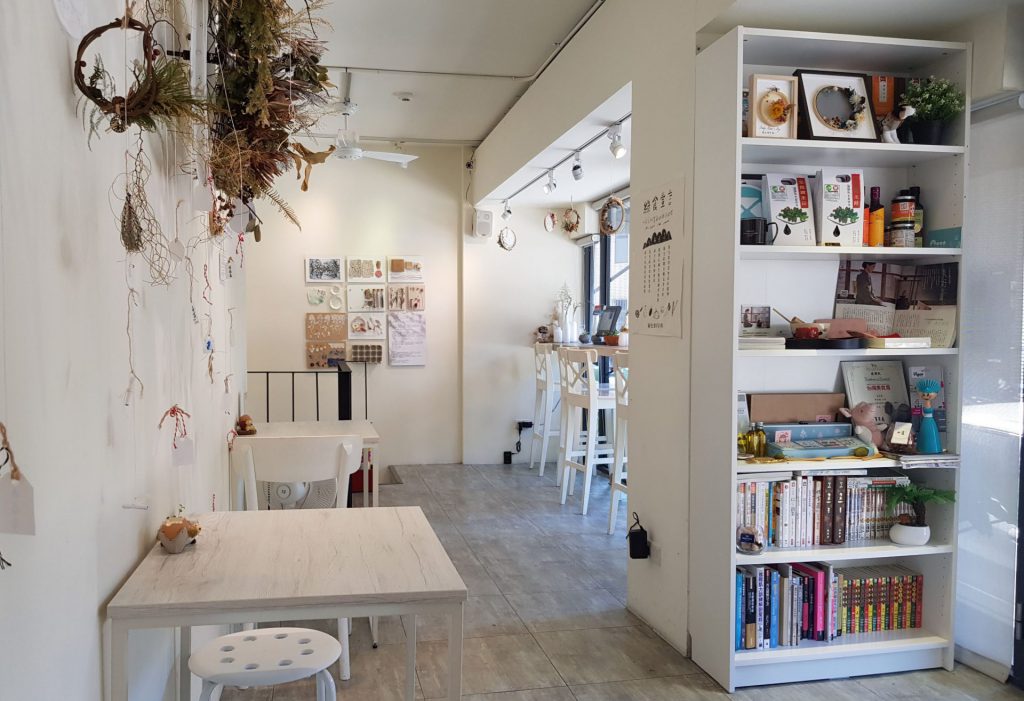 Serving salads in three sizes, they are all 100% customisable and have a large range of ingredients to choose from, which will change according to the season.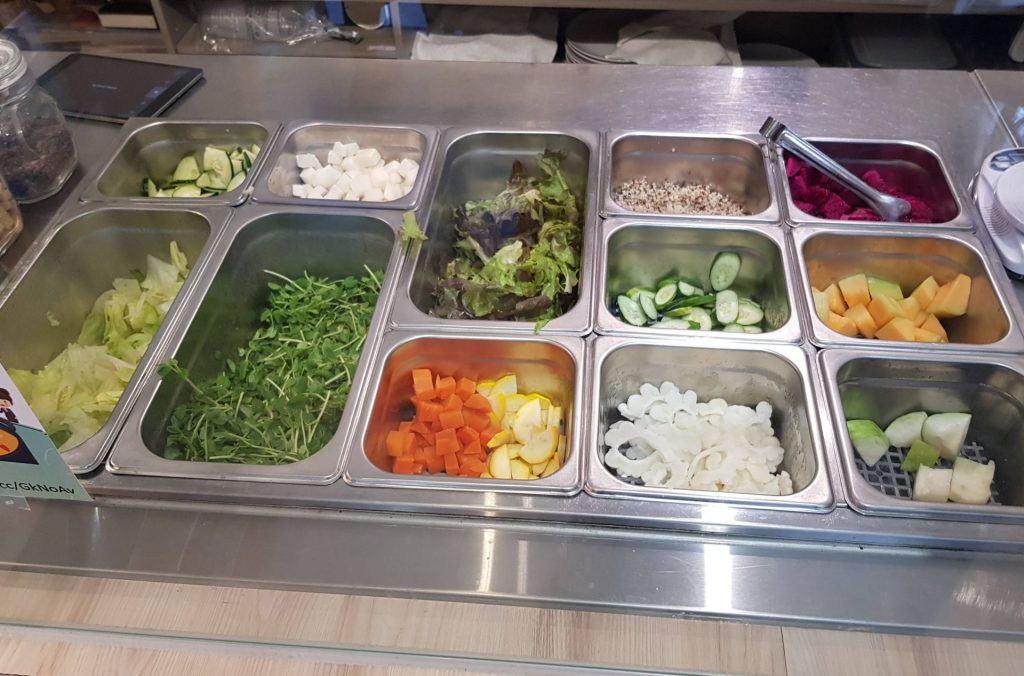 Being my first visit here, and with their English (and my Chinese) not great, I let them pick the ingredients for me. I chose a large salad, and although there are a few additional meat options, I chose a boiled egg to go with it.
Mooo Salad also make all their own dressings. Of the ones they had, the Thai flavour seemed the most interesting. The salad arrived after 5 minutes and certainly looked very pretty.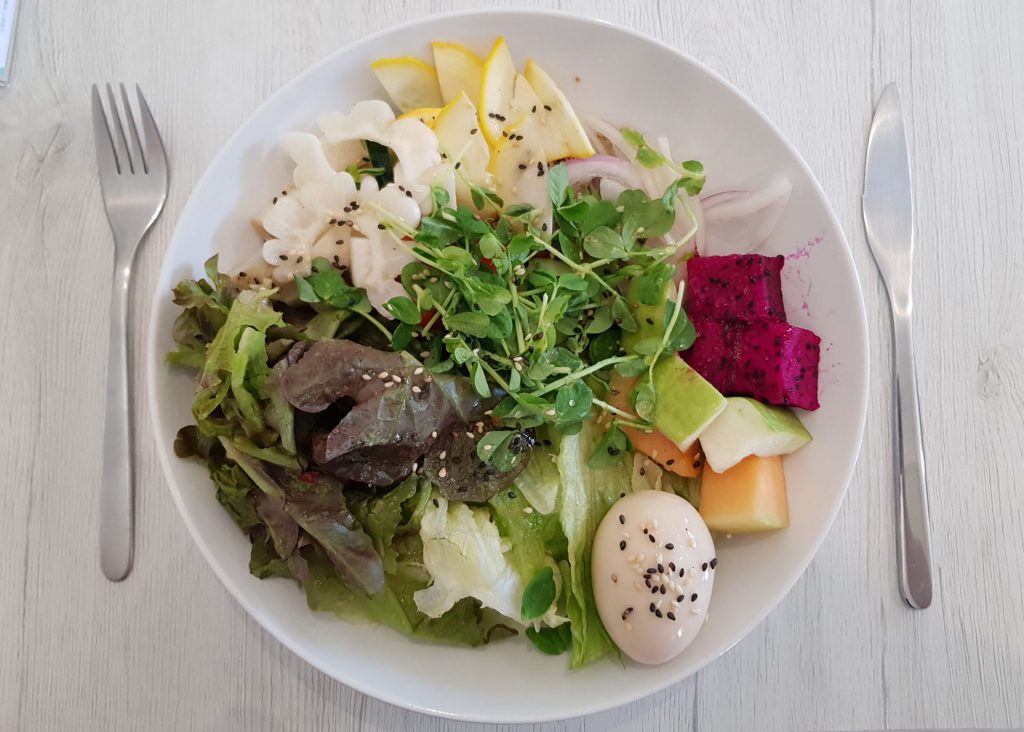 I think they probably put a selection of all the ingredients they had on it. Lettuce, cucumber, onion, pickled radish, pea shoots, lotus flower, quinoa, carrots.
They also added some fruit – wax apple, melon and dragon fruit. All were fresh and delicious. I do wish they'd added these to another dish, or kept the sauce separate, as Thai Sauce and fruit don't mix well.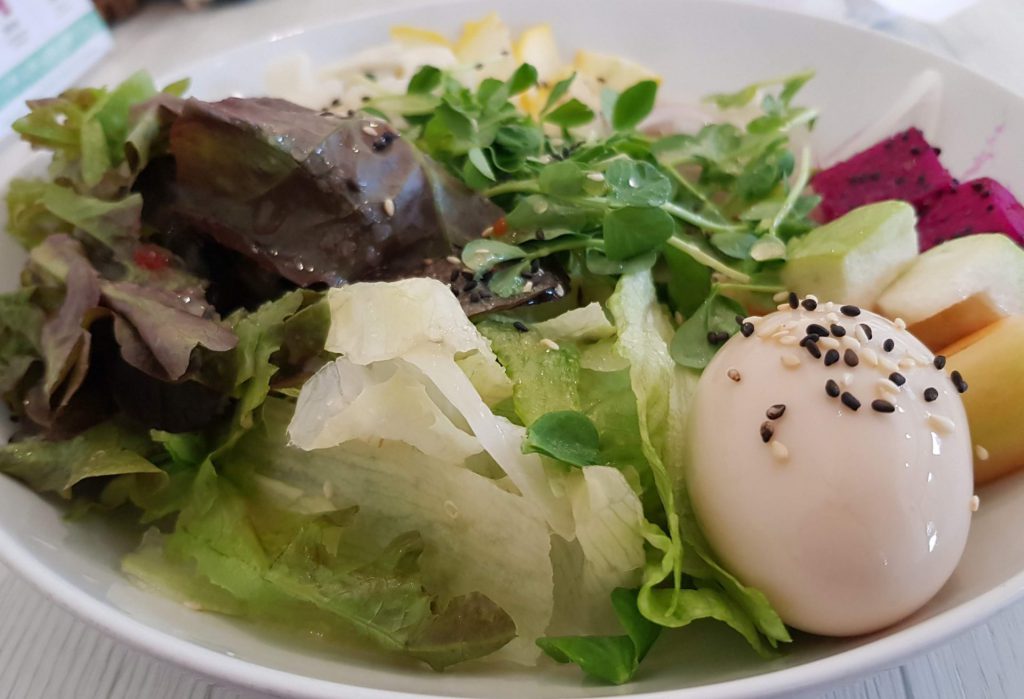 Aside from that small beef (I knew I couldn't get through this without at least one cow related pun), all the ingredients tasted great, and so did the Thai sauce. At NT$180 (plus NT$30 for the egg), it's probably not the cheapest salad in Taipei but it is one of the more original I've tasted.
Mooo Salad also do sandwiches, juices (which cost the same price as the salads) and soups, which are half price if you order one with a salad.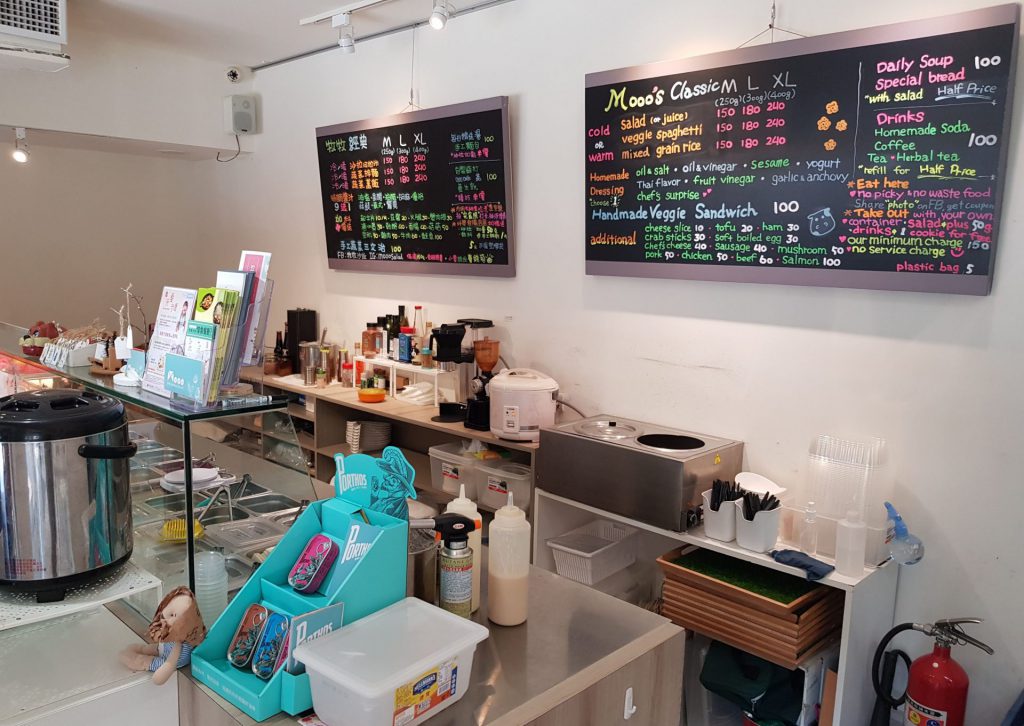 Now I know what to expect, I will give Mooo Salad another try so I can customise my meal more. Their ingredients are all first rate and deserve another tasting.
Menu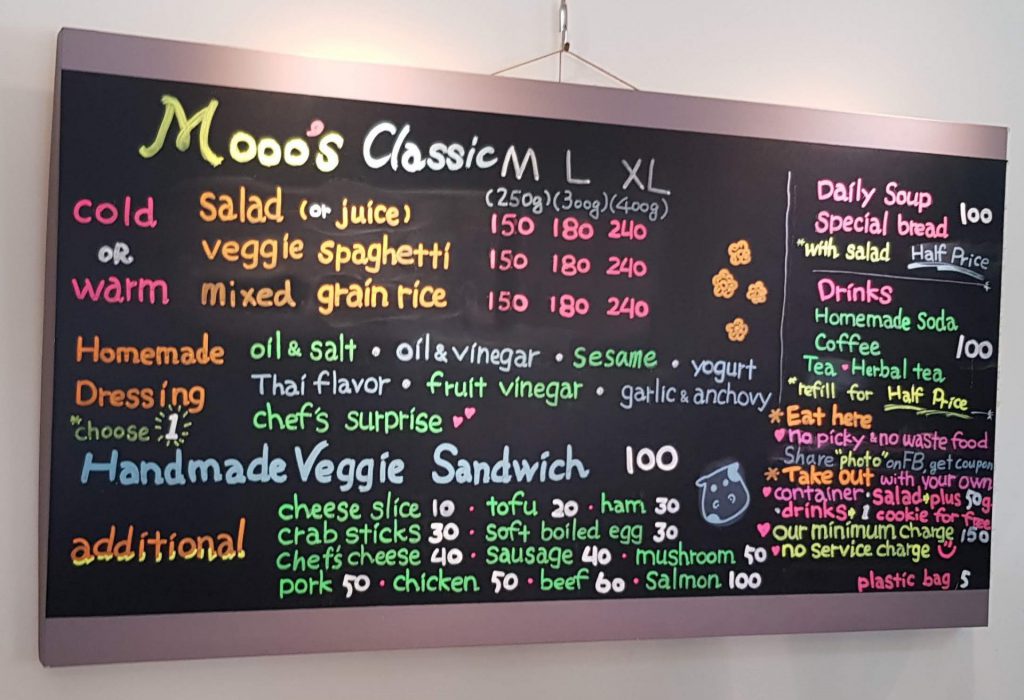 Pros
Fresh produce
Original selection of ingredients
Cons
Not centrally located
Quite expensive
Price: $$
Level of English: Low (English on menu)
Traveller Tips
Best to ask for the sauce in a separate dish
If you share a pic of your salad on Facebook, they'll give you a money off coupon.
Mooo Salad Location
Closest MRT: Zhongshan Junior High School (brown line – exit 1)
Located Nearby
If you have found the information on this page helpful, please take a minute to share this post by clicking one of the links below. Your support would be greatly appreciated :)