Situated just across the street from the Confucius Temple, the Dalongdong Baoan Temple is another beautifully constructed building where you can watch (or join) people praying or asking the Gods for advice.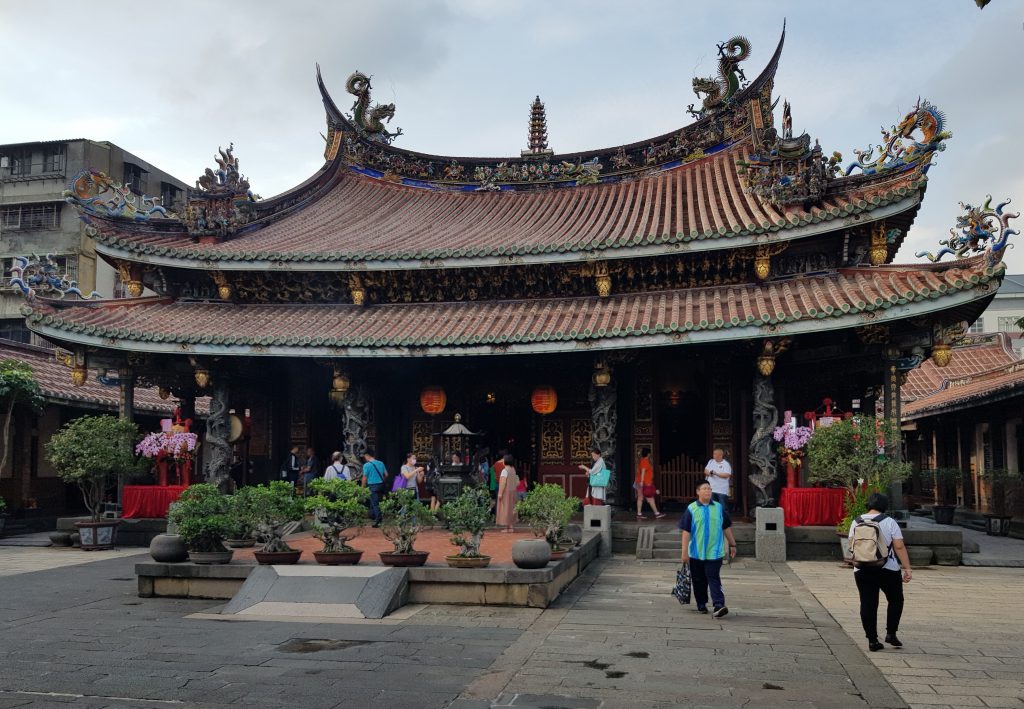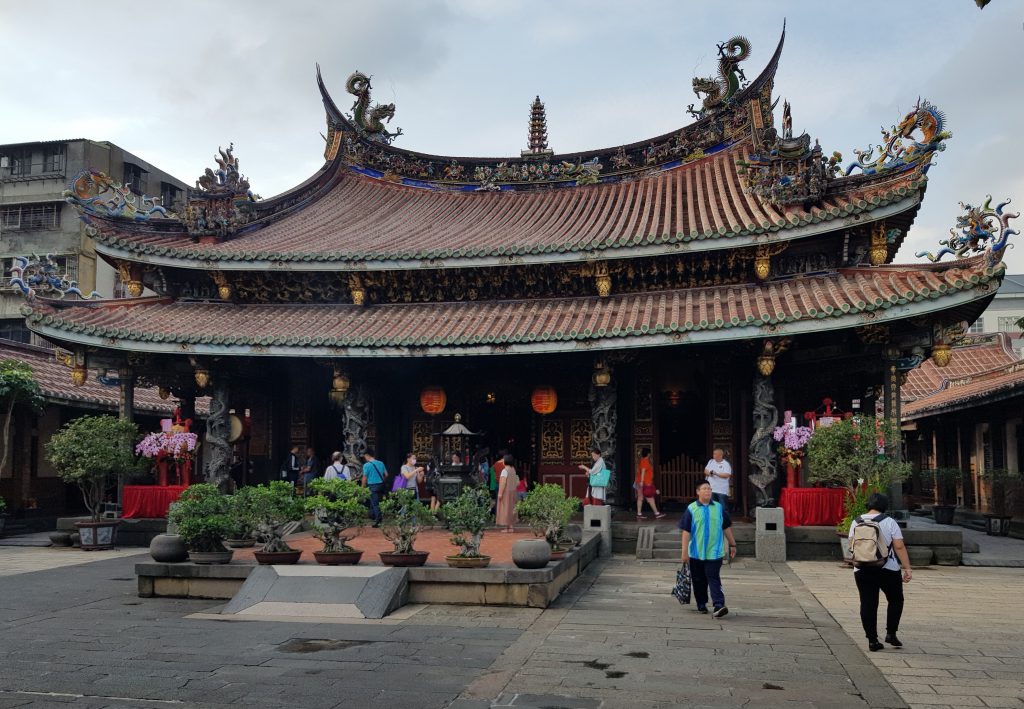 The temple was originally built by clan members in Tong'an, Xiamen and Fujian, who immigrated to Taipei in the early 19th century and like the
Confucius Temple, has some beautifully crafted detailing on the roofs and columns of the main structure.
Located just over the road is the Baoan Temple Garden, featuring a pond with a water feature and some miniature scenes.
If you visit the Dalongdong Baoan Temple around April to June, you'll witness the Baosheng Cultural Festival, which features many parades and competitions celebrating the Baosheng Emperor's birthday.
With the Confucius Temple located just across the road also, it's a great area to visit for lovers of classic Chinese architecture.
Pros
Right next door to the Confucius Temple
Beautiful architecture
Cons
10 minutes walk from the closest MRT
Opening Hours
Tuesday to Saturday 09:00 – 21:00
Sunday 09:00 – 17:00
Closed on Mondays
Traveller Tips
Located just over the road are gardens and the Confucius Temple.
Visit the temple during the prayers in the morning, with the sound of singing accompanied by drum and bells.
Location
Closest MRT: Yuanshan Station (red line – exit 2)
Located Nearby