One of the largest cafes in Taipei (that isn't a Starbucks or Mr Brown), Out of Office is a huge space with loads of tables ideal for working or simply enjoying a drink.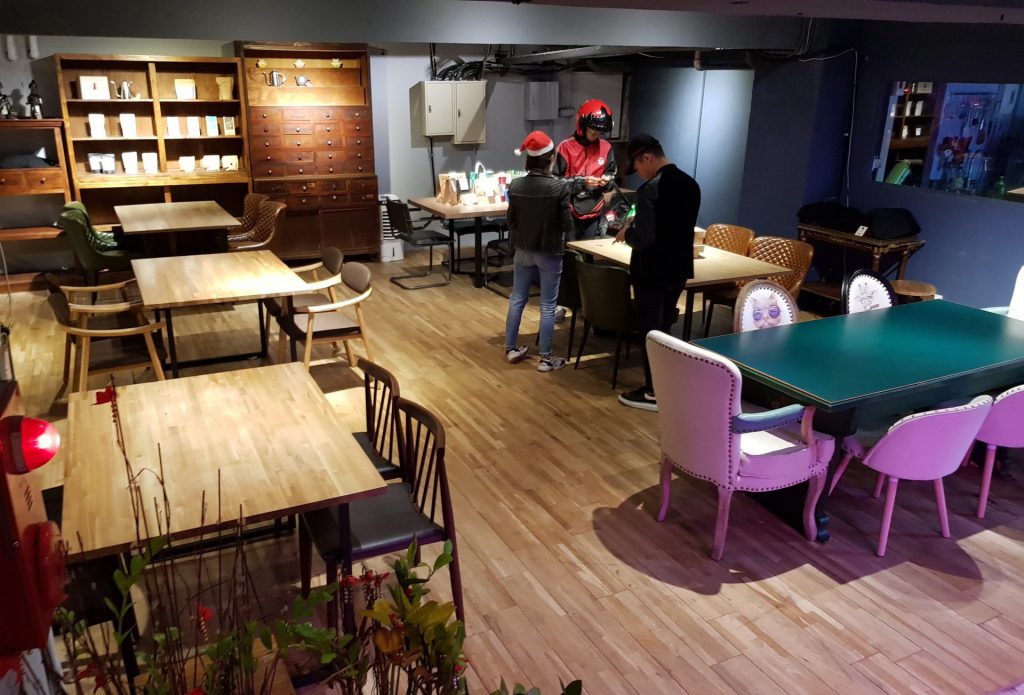 Ideally situated right next to exit 1 of the City Hall MRT station, from the outside, it doesn't look anything special.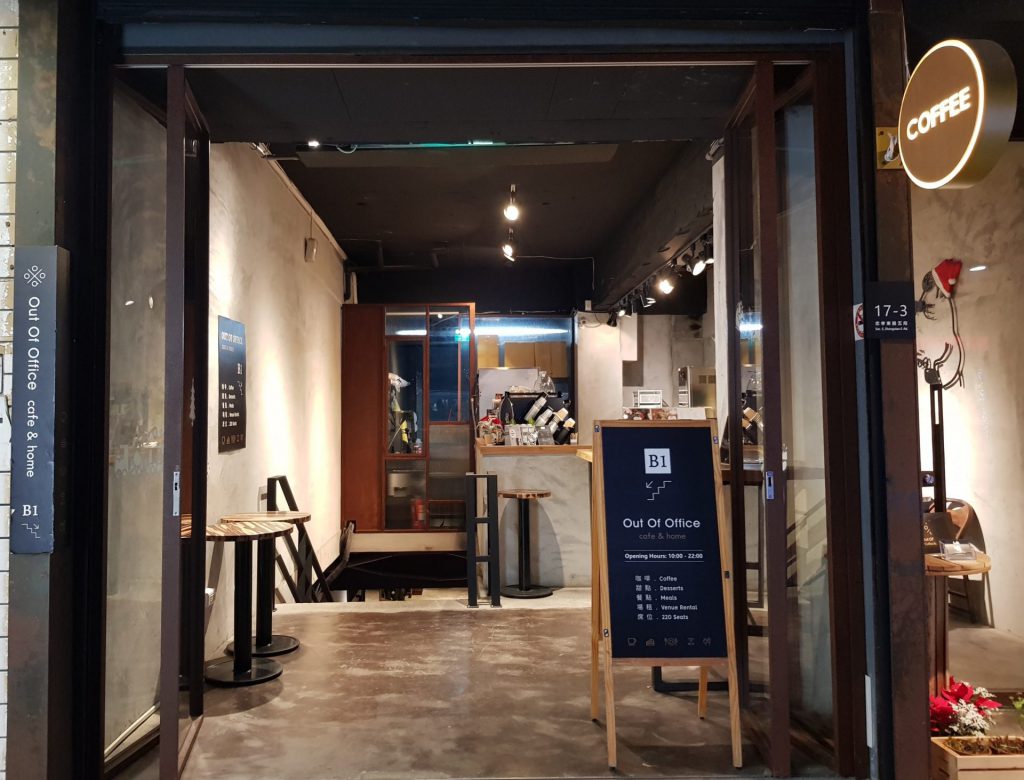 But after you walk down the steps into the basement, you'll appreciated the vastness of the space here. With over 30 tables of all shapes and sizes, some are perfect for working, while other areas are designed for a relaxing drink.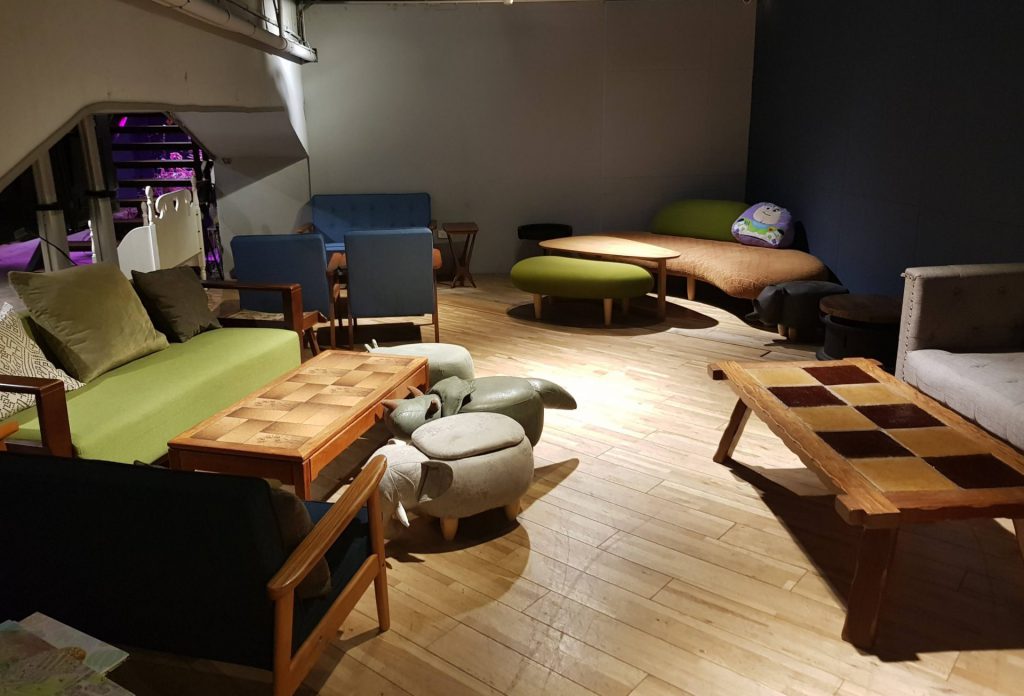 If you're looking for a cafe that's almost guaranteed to have some free tables available, I'm not sure if there's a better one in Taipei. Although the tables in the centre don't have charging points available, there are some around the edges which do.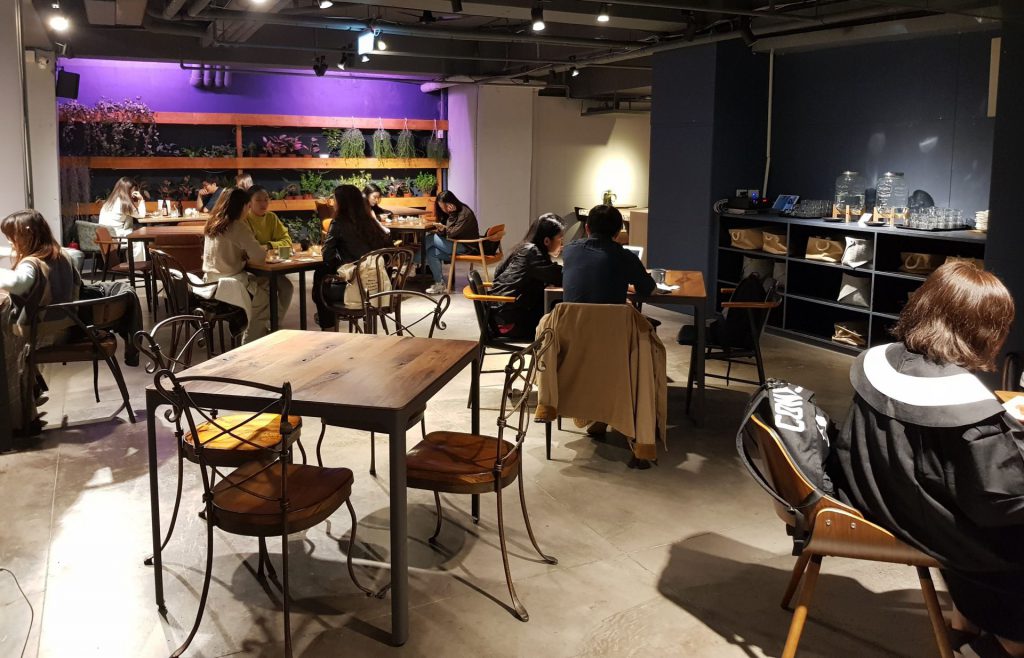 Out of Office serve the usual drinks found in other cafes, and also sell some cocktails and craft ales from 55th Street. There's quite a large food menu too, consisting of brunches, salads, burgers and sweet items including cakes.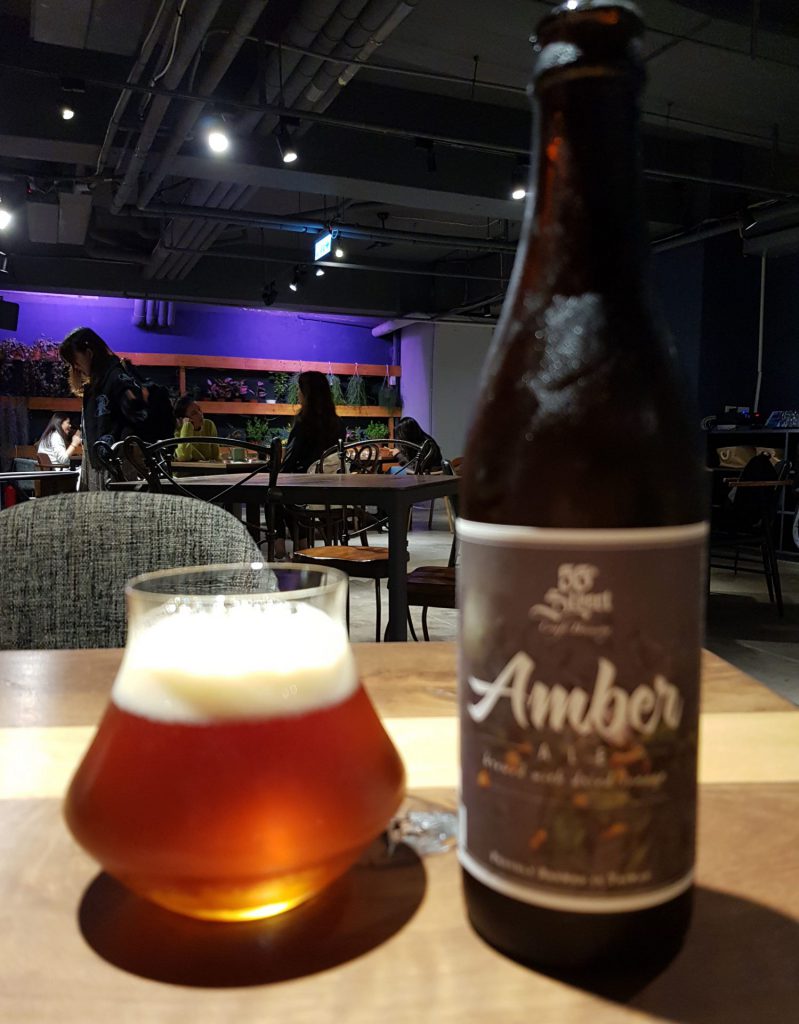 Out of Office's sheer size alone makes this a great option for those in need of a place to work, and it's late opening hours until 22:00 are a bonus.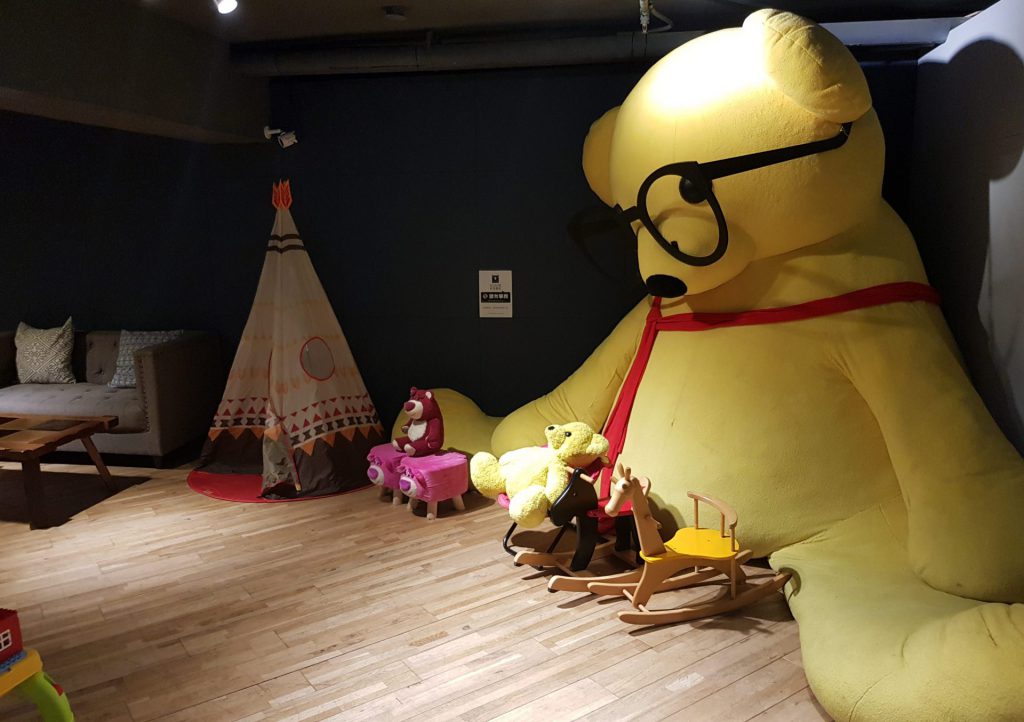 Pros
Huge area and many tables
Convenient location
Late opening hours
Cons
Only charging points on some tables
No natural light
Price: $$$
Level of English: Good (English on menu)
Traveller Tips
Out of Office have a large collection of nice looking cakes
Out of Office Location
Closest MRT: City Hall (blue line – exit 1)