Miss Green is a vegan restaurant that serves farm sourced organic ingredients to create dishes that look and taste great.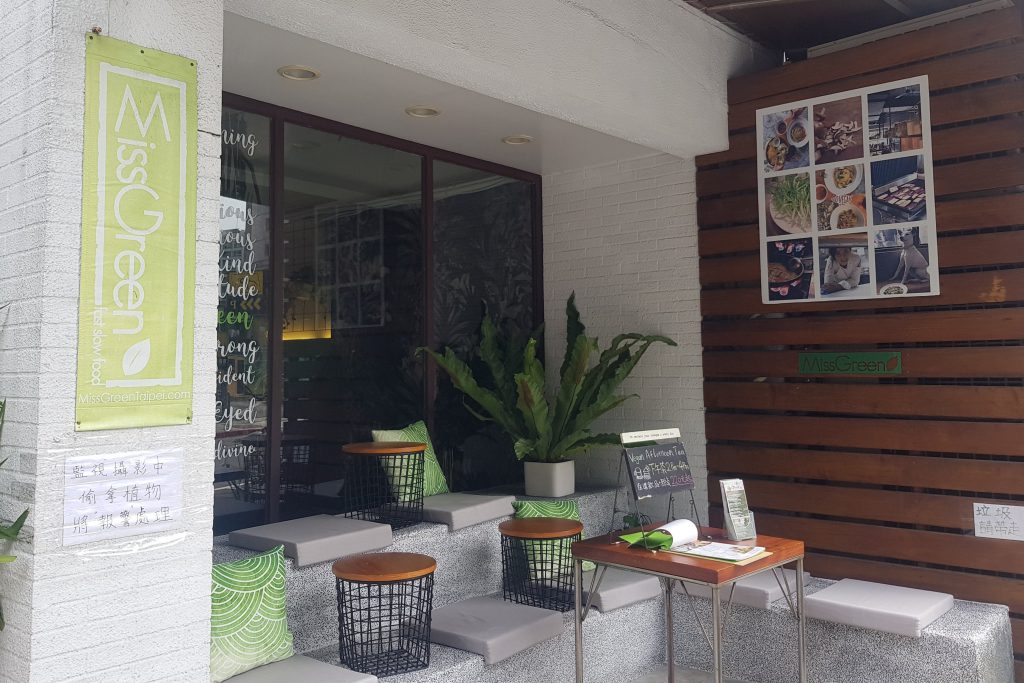 Serving salads, wraps, paninis and handcraft vegan burgers, they also have a few pasta and risotto dishes. The salads come in two sizes, most containing quinoa and chickpeas and topped off with locally sourced Taiwanese vegetables like asparagus, mushrooms and a variety of beans.
We opted for the power green salad, with avocado and edamame and a homeade smoked vegan cheese and was delicious.
There are a number of side dishes you can order to compliment the salads of whatever you choose. We chose the sweet potato chips and cauliflower dishes, both of which were excellent. The chips were crispy on the outside and fluffy in the middle. The cauliflower was light and crispy and packed with flavour.
Drinks available range from coffees and teas to smoothies and detox juices. The Detox Me drink we chose consisted of beetroot, lemon, ginger and apple, while the smoothie contained a variety of wild berries. Thoroughly enjoyable they were!
If you add them on Line, they'll even give you a free vegan gluten-free cake! In our case, a moist chocolate cake with plenty of gooey cream that we felt less guilty eating because of everything that preceded it.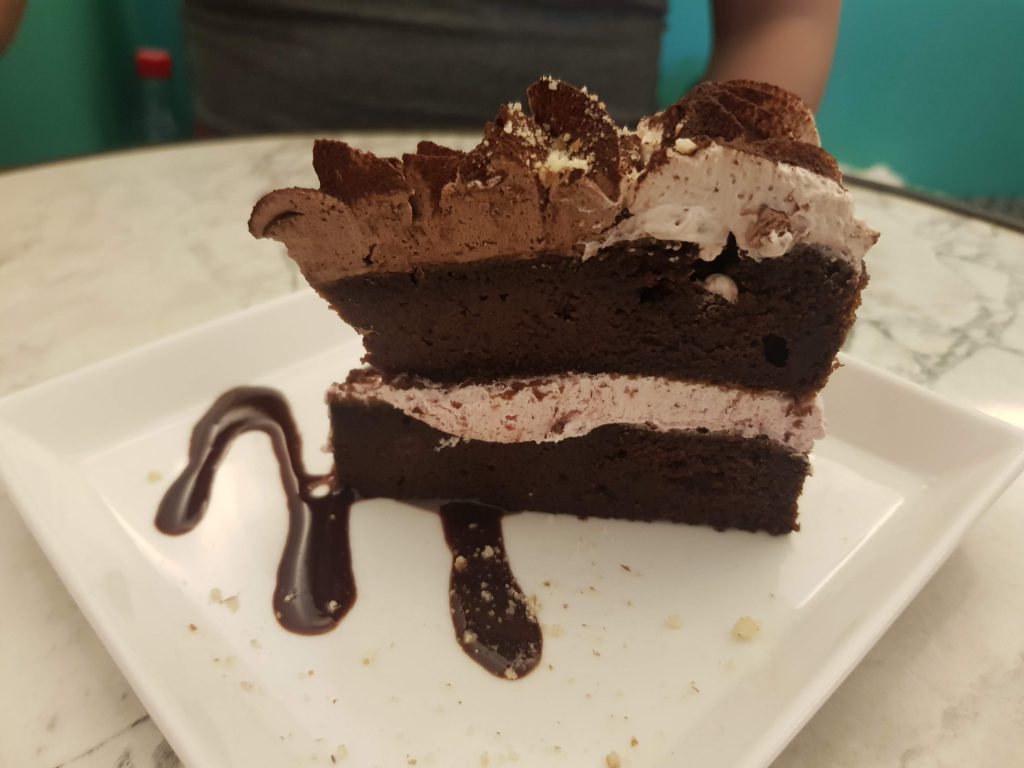 You can book ahead if needed, as the restaurant does get busy during weekend brunch periods. It's a relatively small place, although there is extra seating in the basement. It's a relaxed place to enjoy a delicious vegan meal.
Miss Green is one of the best vegan restaurants we've been to in Taipei. Everything we tried here was well thought out and above all, tasty and (mainly) healthy.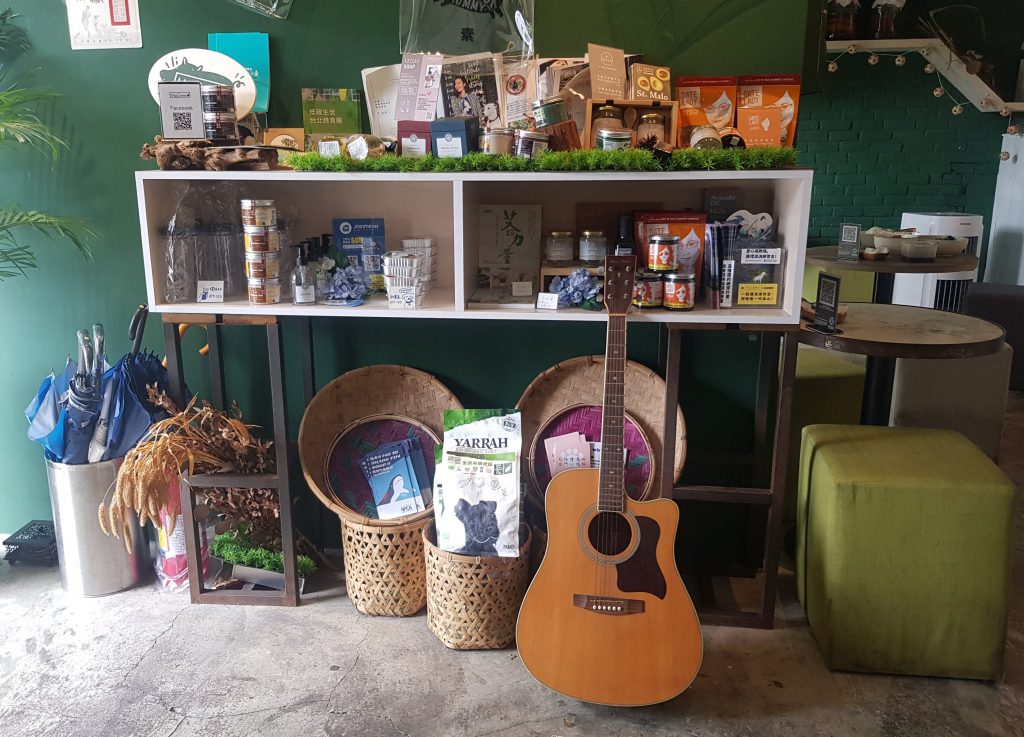 Cons
Menu is a little confusing
Price: $$$
Level of English: Good (English on menu)
Traveller Tips
If you add them on the Line app you'll receive a free cake!
Miss Green Location
Closest MRT: Xinyi Anhe (red line – exit 2)
Located Nearby